15 Most Anticipated Movies of Summer 2018
April 2, 2018 by Eric White
Spring is in full effect and with the prospect of the summer looming ever larger, that also mean it's time to start thinking about the biggest, most block busting movies of the year. The movies coming out summer 2018 include a lot of sequels of beloved franchises, from Star Wars to Marvel, even the Ocean's 11 series gets a reboot along with Jurassic Park and Mission: Impossible.
Here are the 15 biggest movies coming out in summer 2018.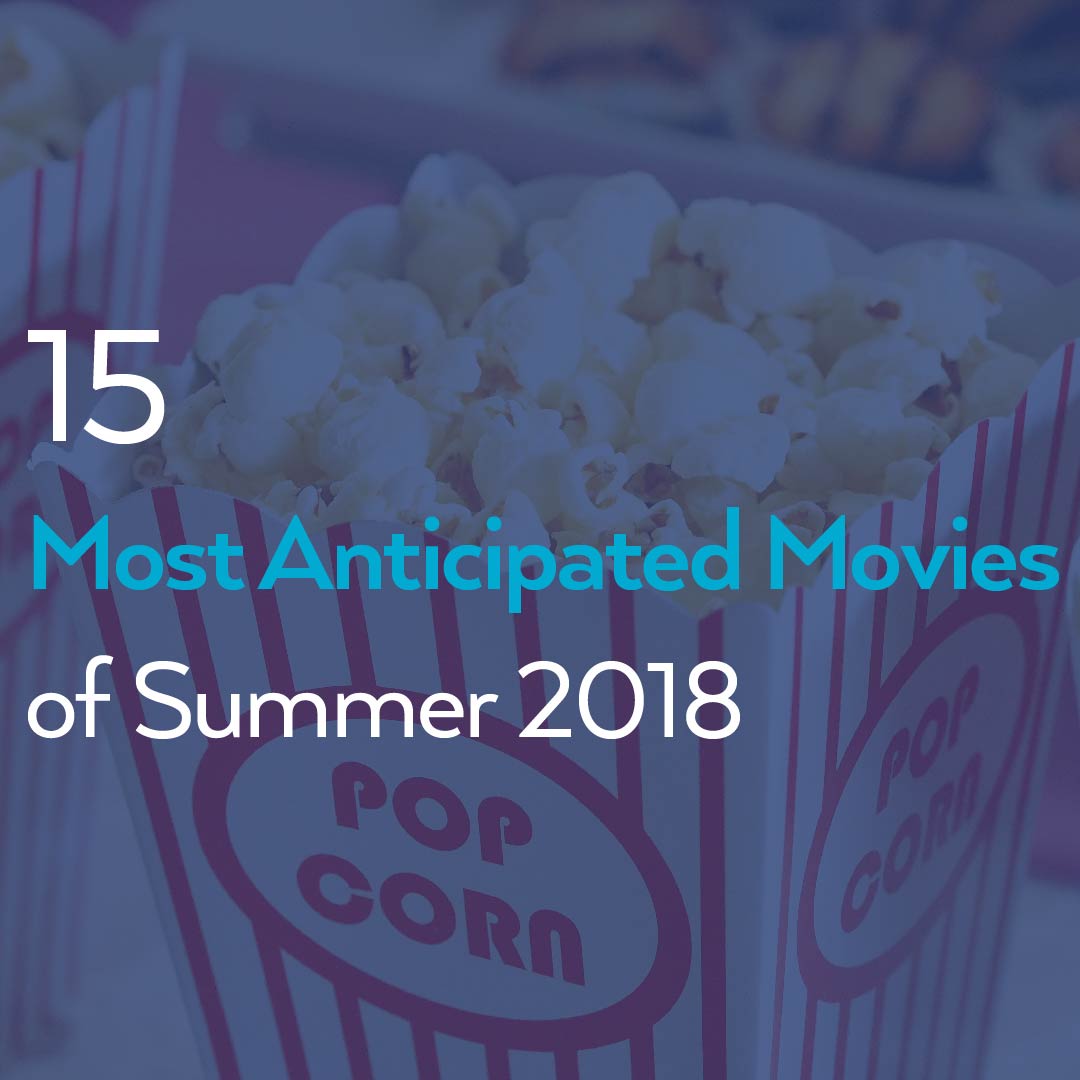 15 Most-Anticipated Summer 2018 Blockbusters
April 27 - Avengers: Infinity War
The summer blockbusters start right away with another edition of Marvel's Avengers. Infinity War will see several of Marvel's most popular movies come together for one major, villain-stomping smash, including the Guardians of the Galaxy. Avengers: Infinity War will likely be the biggest movie of the year and we'll be in line with you to see it! Check out our Fandango coupons to help save money on your tickets.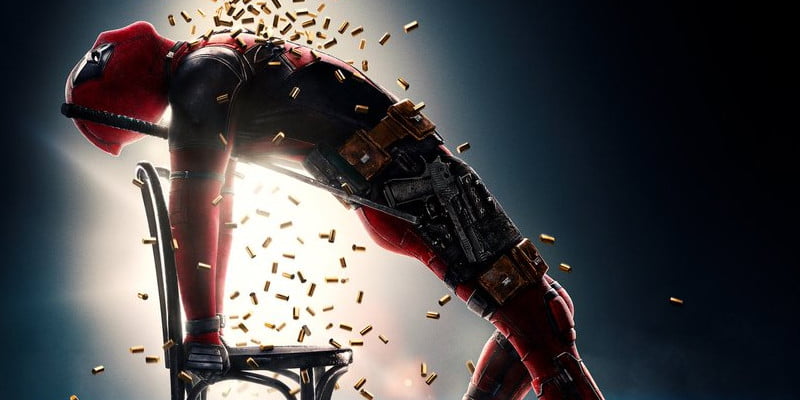 May 18 - Deadpool 2

Ryan Reynolds returns as Marvel's mouthiest hero in Deadpool 2. The first Deadpool was a nice shift away from the more family-friendly antics that Marvel heroes take on in a given movie. Deadpool 2, also rated R, will surely be more of the same. Deadpool 2 features Josh Brolin as Cable.
May 25 - Solo: A Star Wars Story
The newest Star Wars edition set for release this May has been plagued with issues from the start. Reports of terrible acting from Alden Ehrenreich, the actor playing Han Solo, and a last-minute change of director are just two of many troubling stories coming from the set of Solo: A Star Wars Story. Will this be a major blockbuster of 2018? Sure. Is it deserving? Probably not. Stay home and watch the original Star Wars movies.
June 1 - Action Point
Johnny Knoxville and Chris Pontius of Jackass fame return to the big screen in an action/comedy movie about an amusement park that removes all the rules in an effort to boost business. If it sounds crazy, that's because it is. The movie features real stunts and is a quasi-sequel to the smash success Bad Grandpa.
June 8 - Ocean's 8
A once rebooted series gets yet another reboot this year. Ocean's 8 stars Anne Hathaway, Cate Blanchett and Sandra Bullock, reprising similar roles once played Frank Sinatra and Dean Martin before George Clooney and Brad Pitt. We're excited to see how this promising 2018 summer blockbuster pans out.
June 8 - Won't You Be My Neighbor
Mister Rogers' Neighborhood gets a closer look in this endearing documentary about one of our nation's most endearing childhood figures. If you watch one thing today, let it be the Won't You Be My Neighbor trailer. Get excited for a heartwarming and inspiring summer 2018 documentary.
June 15 - Incredibles 2
Pixar is rebooting a classic this summer when Incredibles 2 hits the big screen in June. In Incredibles 2, Mr. Incredible is a stay-at-home-dad while his wife, Elastigirl, fights crime. Incredibles 2 stars the original cast in addition to Samuel L. Jackson and Bob Odenkirk in new roles.
June 15 - SuperFly
Another remake! SuperFly revisits the 1970s blaxpoitation film Super Fly with Trevor Jackson in the titular role and is directed by Director X. Remakes may not be the most creative thing Hollywood has decided to do but SuperFly looks official.
June 15 - Tag
Comedy is a hard genre to pull off but this take on a true story looks truly entertaining. With an all-star cast including Ed Helms, Isla Fisher, Jon Hamm and more, Tag is a movie to check out this summer. It's about a group of former classmates who organize an epic game of tag that requires them to travel all around the country.
June 22 - Jurassic World: Fallen Kingdom
Another Jurassic Park movie! Chris Pratt, Jeff Goldblum and Bryce Dallas Howard return to their roles for another romp with dinosaurs. Instead of fighting against dinosaurs though, in this edition of Jurassic World: Fallen Kingdom, our heroes are trying to save the dinosaurs from an extinction event. Get your copies of the original Jurassic Park movies with a Best Buy coupon.
July 6 - Ant-Man and the Wasp
Marvel is really pushing their stories forward this year as we'll get a third Marvel summer superhero blockbuster in Ant-Man and the Wasp, starring Paul Rudd, Michael Douglas, Evangeline Lilly and Michelle Pfeiffer.
July 20 - Mamma Mia! Here We Go Again
The hit musical Mamma Mia gets revisited in Mamma Mia! Here We Go Again, starring Lily James and Meryl Streep (among many other returning and new cast members).
July 27 - Mission: Impossible - Fallout
Ethan Hunt and his team return for yet another race against the clock to save the world. Starring Tom Cruise and other familiar faces, along with a host of new actors including Henry Cavill. We've lost count with how many Mission Impossibles there are now but it's not too much to hope that this one delivers!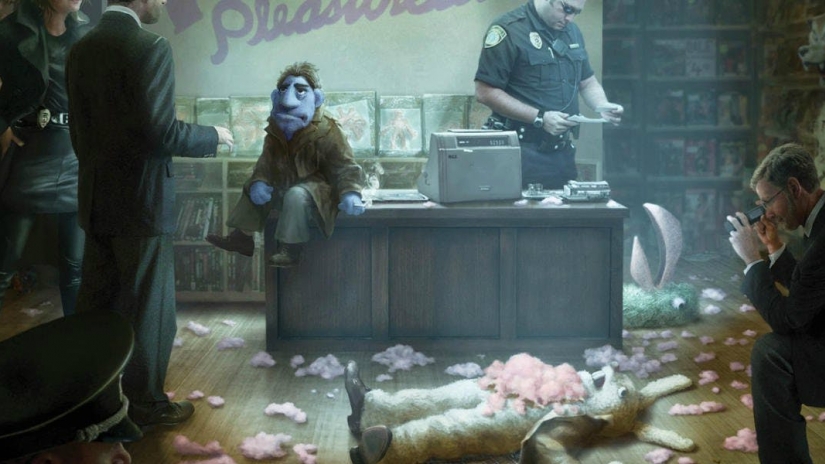 August 17 - The Happytime Murders

Puppets are getting knocked off one-by-one and a former detective must dust off his badge to help save the day. The Happytime Murders are one of the most promising summer movies for children, starring Melissa McCarthy, Joel McHale, Elizabeth Banks and more.
August 24 - Replicas
Keanu Reeves gets back into science fiction with Replicas, our final 2018 summer blockbuster to watch out for this year. This original story is about a scientist who becomes obsessed with bringing his family back to life. His family had been previously killed in a traffic accident. This is one of the most promising films for 2018!
---