7 Uses for Your 2019 Tax Return to Please Your Future Self
February 6, 2019 by Eric White
Tax season is here and while that means it's time to actually dig in and get your taxes done, it's also time to start thinking of uses for your tax return. This year, we recommend using your tax return to please your future self. In this blog, we'll take a look at 7 uses for your tax return that are really investments in yourself.
Get your earnings and expenses in order, it's time to put that tax return to use!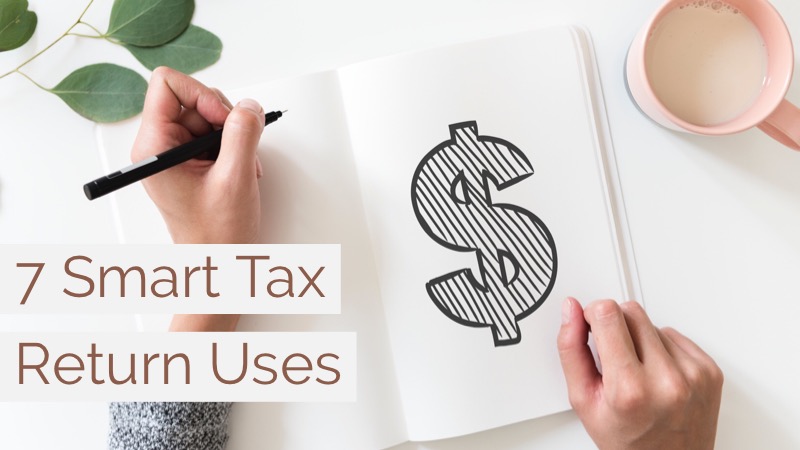 7 Smart Uses for Tax Returns
1. Start an Acorns account. Credit and debit cards are as much a part of life in the 21st century as smartphones and the internet. With Acorns, you can turn your use of plastic into money invested in the market. Acorns rounds up your expenses to the nearest dollar and invests that change to bring you real, withdrawable dividends. You can use a chunk of your 2019 tax return to start an Acorns account with an initial investment! Try these 2019 Acorns deals to help you save:
2. Open a high yield savings account. A high yield savings account will certainly please your future self. Use an online banking brand like Synchrony to open a high yield savings account with over 2% APY and conveniently manage it online. APY's you'll find from a high yield savings account are better than rates you'll find from traditional brick and mortar banks and will give your future self access to added funds.
3. Subscribe to a health or beauty subscription box. Investing in yourself can mean something other than increasing your net worth. Maybe you'd prefer to use your tax return to improve your physical worth. A new health or beauty focused subscription box can be a fun way to take care of your current (and future) self. Try something like Fit Snack, a subscription box that comes loaded with healthy snacks that will improve how you munch between meals. These 2019 Fit Snack coupons will help you get started:
4. Invest in your education, online. Learning a new skill is a time-tested way to benefit your future self. This year, why not use your 2019 tax return to pay for a class from an online education marketplace like edX or Udemy. You can find classes for literally any skill or topic from these education brands online. Here are a couple 2019 Udemy coupons that will help you save:
5. Pay off a chunk of debt. Debt can be like a dark cloud hovering over you when it gets bad enough. Use your 2019 tax return to brighten things up a bit by paying off some of that debt. A service like TurboTax can help you maximize your tax return, thus minimizing your debt. These TurboTax coupons for 2019 are particularly useful this time of year:
6. Do something to improve your living space. A happy living space goes a long way in making your future self content. Tax returns can be a stimulus to home improvement projects that have been put off. Look to a service like Houzz to help you find the products you'll need and also for a little extra inspiration. You can also actively get tips throughout the renovation process from others through Houzz! Here are 2019 Houzz coupon codes valid for use now:
7. Make a donation to a local organization. The wellbeing of the people and systems in the community is of great importance to a happy life. If there is a specific area your community could use help in, like homelessness for example, donate a portion of your tax return to an organization that is working to address the issue. We have partnered with a collection of awesome featured causes you might consider!
---