Big Names Making Big Donations for Giving Tuesday
November 27, 2018 by Eric White
We hope you've marked your calendars, well-doers and philanthropists. Today is #GivingTuesday! Best known as the kick-off to donating at the end of the year and directly after two major shopping holidays (Black Friday and Cyber Monday), Giving Tuesday is growing in popularity as a time to give back.
Giving Tuesday was started in 2012 by the Belfer Center for Innovation & Social Impact at 92nd Street Y in New York City and has helped to encourage millions of dollars in donations throughout the end of the year. What this team of influencers and partners started only a few years ago in 2012 has grown to a global message of unity and philanthropy, with participation in 2017 reaching over 100 countries.
Also in 2017, over $300 million was donated online on Giving Tuesday. That's quite an increase from the $168 million donated in 2016! As philanthropy among major names and awareness for Giving Tuesday grow (over 1 million social media mentions last year), so will charitable donations.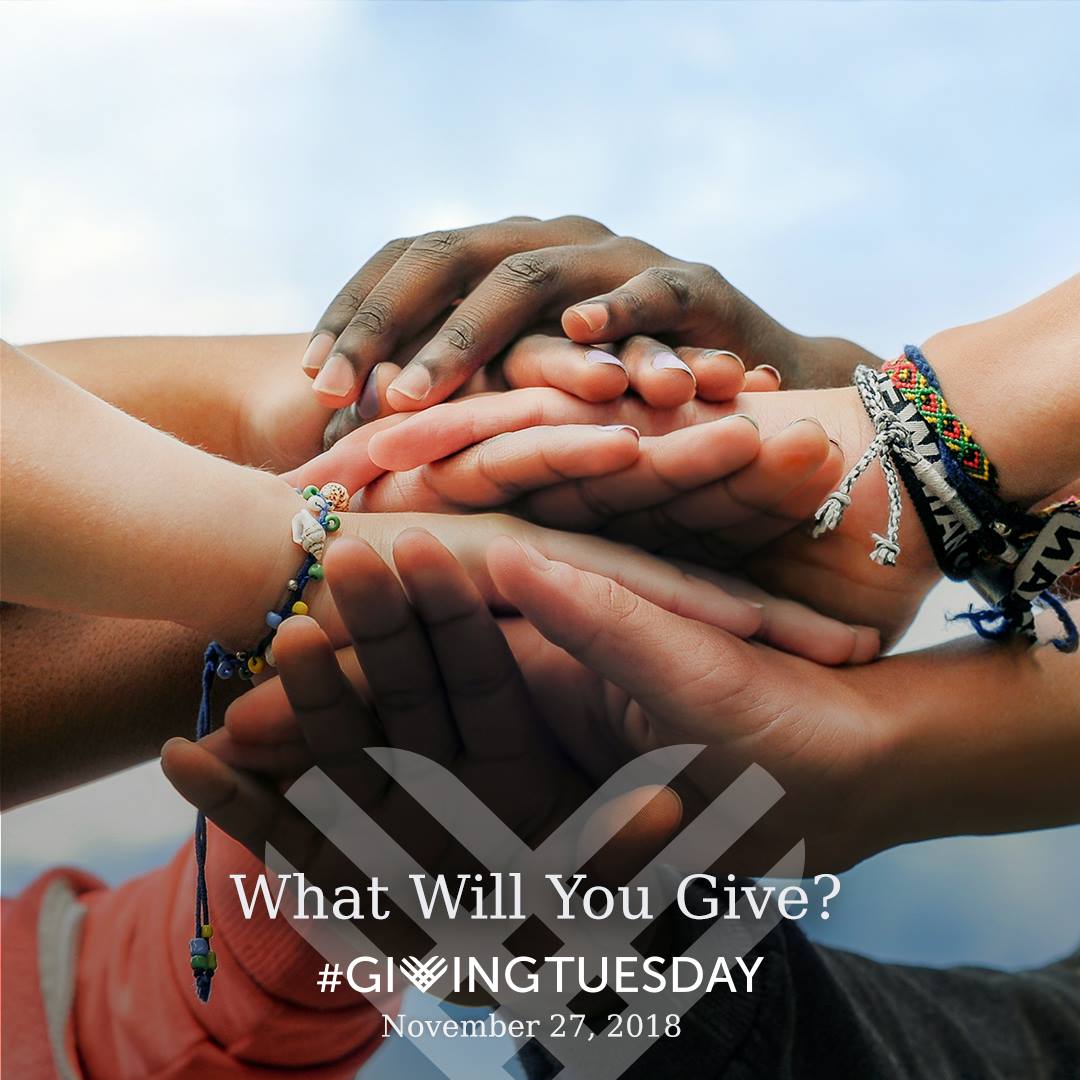 Here are a few brands giving back today as part of #GivingTuesday.
Brands Celebrating Giving Tuesday
Mizuno: Mizuno will be donating 10% of soccer cleat sales to the organization Soccer In The Streets. Soccer In The Streets is an Atlanta-based organization focused on empowering local youth through the skills and lessons involved in mastering soccer. They work hands-on with the kids and help them develop soccer skills while also providing mentorship.
TOMS: TOMS is a brand built from philanthropy so it's only natural they'd be taking part in #GivingTuesday! TOMS will be donating $5 million to organizations focused on ending gun violence.
Feeding America: Help feed someone in need this holiday by donating to Feeding America on Giving Tuesday. For a short time, Feeding America will be doubling donations.
Facebook & PayPal: Facebook and PayPal are teaming up on Giving Tuesday, in the true spirit of togetherness, to match up to $7 million in donations!
City of Hope: GOJO, the name behind Purell products will be matching gifts this Giving Tuesday 5 times over and up to $100,000! Donations will help fund research and care for cancer patients who utilize City of Hope.
UNICEF: Donate to UNICEF on Giving Tuesday and your donation will be matched by 3. UNICEF works with youth around the planet to help ensure development and survival for all.
Big Brothers Big Sisters San Diego: For one day only, the Big Brothers organization will be matching donations up to $5,000! Help a child find a mentor and grow to be a better person by donating to Big Brothers Big Sisters this Giving Tuesday.
If you aren't able to make a donation on Giving Tuesday, another great idea on this day is to consider donating your time. Our featured causes are a great place to start looking for an organization you can partner with this holiday season!
You can stay in touch and share social posts with Giving Tuesday on Facebook, Twitter, Instagram and YouTube. Be sure to use the hashtag #GivingTuesday when sharing your posts.
---