CC Cause Spotlight: Elephant Nature Park
February 12, 2018 by Eric White
"Nature's great masterpiece, an elephant: the only harmless great thing." -John Donne.
Elephants truly are one of nature's greatest wonders. Equal parts massive and gentle, elephants have sadly become an endangered species due to reckless hunting, encroaching human populations and changing environmental conditions. About 60km away from Chiang Mai, an organization called the Elephant Nature Park has taken it upon themselves to help the plight of the elephants and any other animals in need in the region.
Headquartered in Northern Thailand, the Elephant Nature Park has rescue operations all across Thailand and Cambodia, and a host of regular and visiting volunteers at the park. They're making a difference one animal at a time.
Let's get into the Elephant Nature Park mission, how you can get involved and wrap it up with some Elephant Nature Park FAQs.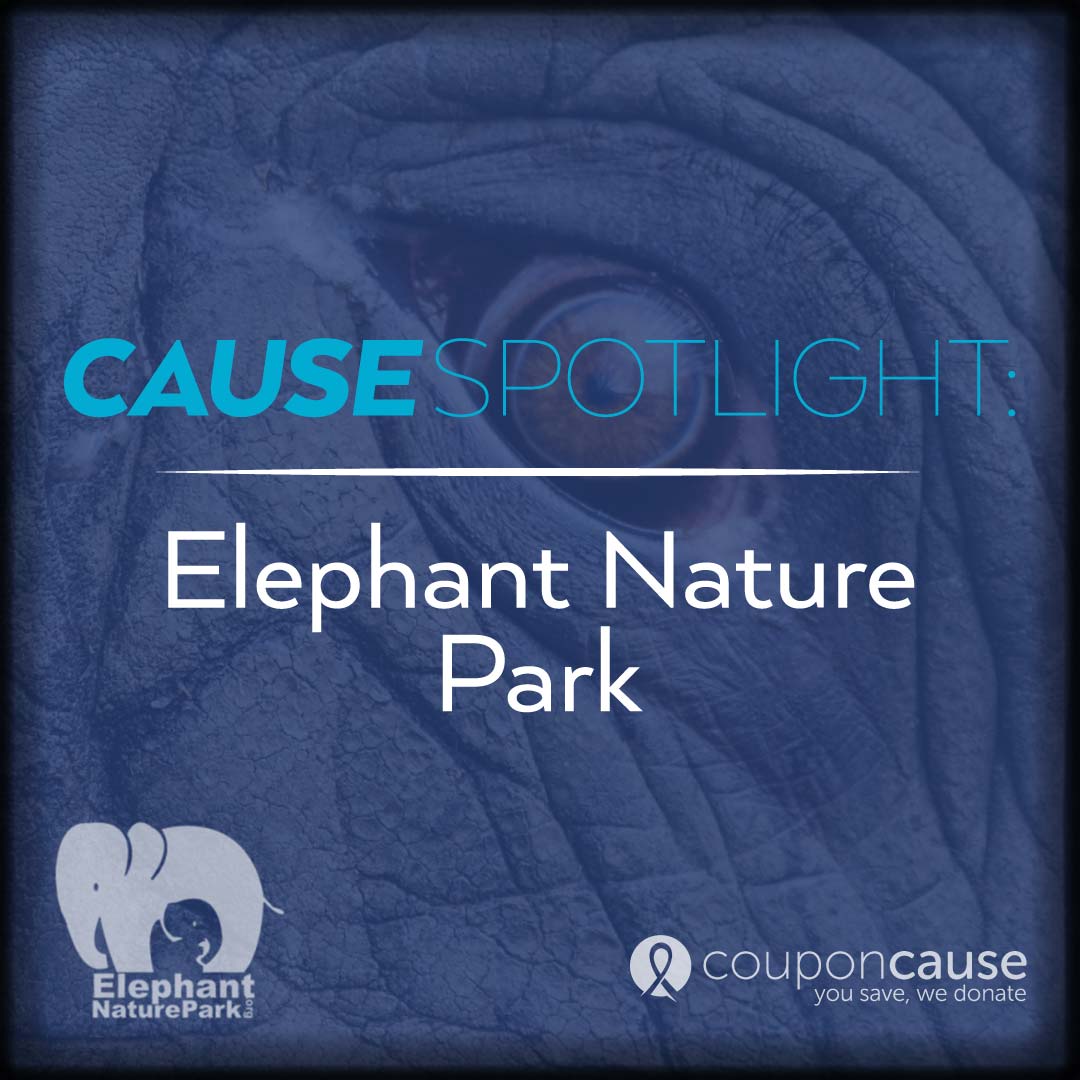 Elephant Nature Park Mission
At the beginning of the 20th century, the Elephant Nature Park notes that there were over an estimated 100,000 elephants in Thailand. Today, that number has dropped down to only 3,000-4,000, and only 30,000 left on the planet. The Asian Elephant is an endangered species today. Elephant Nature Park has great resources to learn more about elephants.
The Elephant Nature Park was established in the 90s with a desire to provide these endangered animals a sanctuary. Today, the Elephant Nature Park is sanctuary to elephants, buffalo, cats, dogs and many other species that need help in the area.
By providing safety and nourishment for the animals, the Elephant Nature Park is actively helping the local ecosystem and culture thrive. They project to plant 25 acres each year for five years! And by hiring and buying locally, they help ensure the prosperity of the local people.
Another aspect included in the Elephant Nature Park mission is education of those who visit.
Visit the Elephant Nature Park
It is possible, and indeed encouraged, to visit the Elephant Nature Park. There are multiple visits/volunteer experiences that you can book, each varying in duration and activities. The premier experience is the 7-day Journey to Freedom trip. Here is what the Elephant Nature Park site says about this opportunity:
Our premier volunteering experience Journey to Freedom Volunteer project is a unique project that features elephant care, learning about agriculture and community, developing local school children learning experiences and living in a cultural exchange at a tribal village in the mountains of Chiang Mai. Journey to Freedom Volunteers also spend the final night at Elephant Nature Park. Care for elephants and embed yourself in local tribal village culture.
The Journey to Freedom volunteer trip costs about $470 USD. If seven days is longer than you'd like to spend, there are also 1- and 2-day, and even quicker, visits available.
The Elephant Nature Park does not directly accept donations. However, they operate on behalf of the Save Elephant Foundation, which you can donate to or sponsor.
Have some lingering questions about the Elephant Nature Park? Let's see if we can answer them with these FAQs!
Elephant Nature Park FAQs
Please note: these answers are for volunteers, single and overnight stays at the Elephant Nature Park. Refer to the official Elephant Nature Park FAQs for answers to questions regarding journeys or other animal projects, like the Dog Rescue Project.

Where do volunteers/guests stay at the Elephant Nature Park?
If your volunteering for an extended period, you can expect to share a room with two mosquito netted beds and communal bathrooms. For overnight stays, guests will be placed in private huts with bathrooms. Guests are responsible for their own towels, all bedding is provided.
What kind of food is provided?
The Elephant Nature Park provides buffet-style vegetarian meals, inspired by Western and Thai dishes, with a selection of fresh veggies and fruits.
What do volunteers at the Elephant Nature Park do?
In addition to learning about the ecosystem and its animals and making new friends, volunteers are expected to help maintain and nurture the community. Tasks include preparing food for the elephants, planting trees, visiting with local children, cleaning and maintaining shelters and more. Daily tasks begin at 8:00am.
Is cellular service or WiFi available?
Assume not. There are areas with WiFi, however the Elephant Nature Park admits it can be spotty and slow. Cellular devices may work but signal strength can change quickly.
Do volunteers get free time?
Yes! Before and after both lunch and dinner, volunteers can take advantage of the downtime by getting a massage, watching the elephants, hopping into the river or just meeting with each other.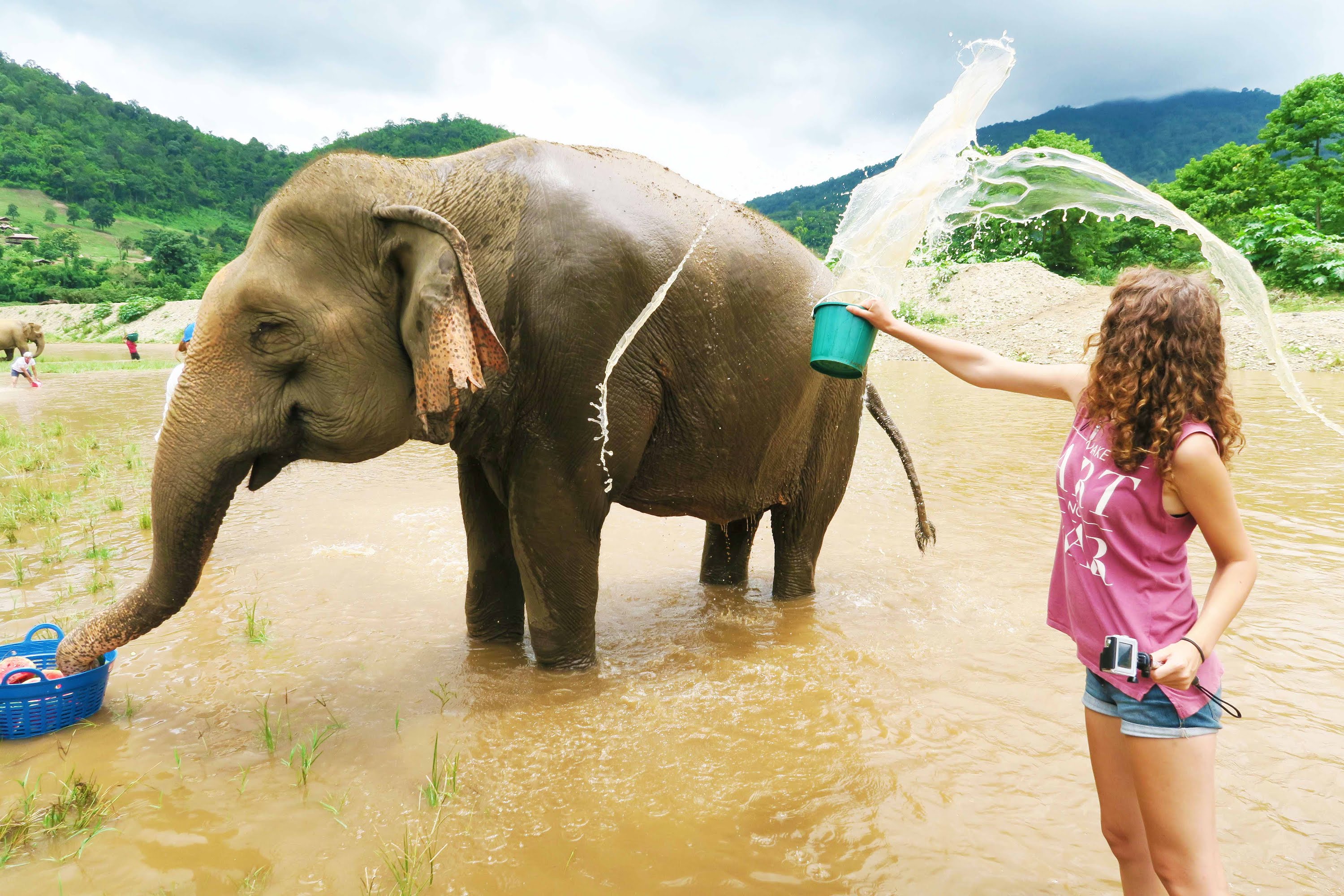 For regular updates, follow the Elephant Nature Park on Facebook and Twitter. You can also learn more about our charity donation program and see some of our featured causes here.
---