Check Out the Strangest Ways Charities are Raising Money
March 7, 2019 by Angie Long
For charities, asking people to hand over their hard-earned money is no easy task. While some people donate out of the kindness of their hearts to causes that are near and dear to them, most people need a little more coaxing.
Sometimes all it takes is a bit of entertainment, like when a celebrity promises to do something if a certain amount of money is raised. Here's a look at a few such examples that have gained national attention!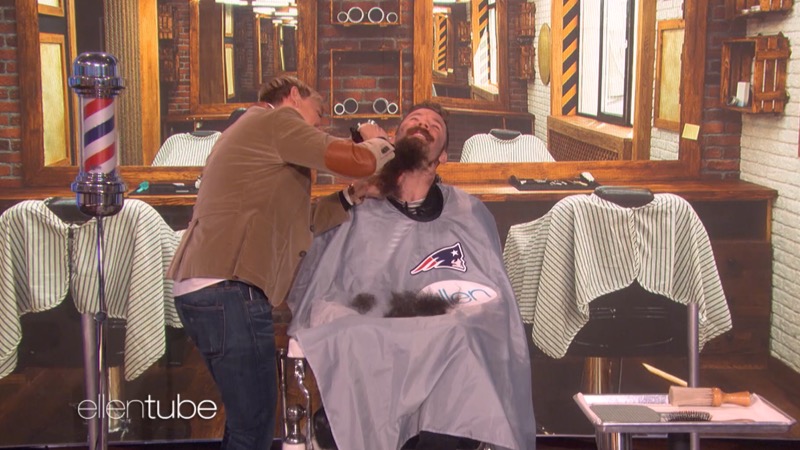 Strange Ways Charities Raise Money
The shaving of the beard - Superbowl VIII MVP Julian Edelman decided to raise money for the Boys & Girls Club of Boston by doing something as simple as shaving. While people shave all the time, anyone with a beard knows the feeling of it being part of their identity, and shaving it off can feel like losing a limb. But when it's for a good cause and when Ellen DeGeneres promises to make a $10,000 donation for letting her shave it off on her show, that's a different story. In the end, Julian looks great clean-shaven and ended up matching Ellen's contribution. And to take it even further, Ellen even auctioned off a bag of Edelman's beard trimmings to the highest bidder. Humor goes a long way with charity!
Fortnite fundraiser - You didn't even have to get off the couch to participate in this Fortnite fundraiser. Kids all over the country play the popular online game, so it was a brilliant idea to use it as a way to raise money for two West Virginia elementary basketball teams. Since kids could play the game from the comfort of their home, there were no formal parties or gatherings to organize, which meant practically zero overhead cost. For a $15 donation, kids played for one weekend and then submitted their best games for a chance to win cash prizes. Proceeds from the fundraiser went toward the basketball teams' travel expenses and other tournament expenses.
A penny saved is a penny earned - Ever see a coin on the ground and walk right past it, assuming it isn't worth the effort to bend over and pick it up? That's not what a 77-year old man in Canada does. Over the past 12 years, Young S. has done just that on his daily walks along the sidewalks of Montreal. Initially from Korea, Young stated that it was his father who inspired him by saying that if a person is one cent short of $1 million, they're still not a millionaire. Therefore, every cent counts, and every cent of the hundreds of dollars he's collected has gone to people in need.
Drag queen bingo - On any given Sunday at Fuzion Night Club in Springfield, Missouri, drag queen bingo is luring people out of their homes on an otherwise boring night. Instead of sitting at home, dreading the impending Monday, participants have some fun while raising money for local charities. Besides the money it raises ($15,000 last year alone), it helps the public become more accepting of the LGBTQ community. In fact, 80 percent of the people who go to drag queen bingo are new to it.
Getting the word out about a fundraiser is half the battle, and these people have mastered it. And in this day and age of social media, it's easier than ever to get the word out. Check out our Featured Causes for a list of charities that we work with to turn your clicks into donations.
---