Everything You Need to Know About Belei - Amazon's New Skin Care Line
March 27, 2019 by Angie Long
Amazon just provided another reason to consider it a one-stop shop for everything you can possibly need in life. The online retail giant just launched an exclusive skincare collection called Belei, which includes 13 different skin care products, and they're giving consumers some very good reasons for checking it out.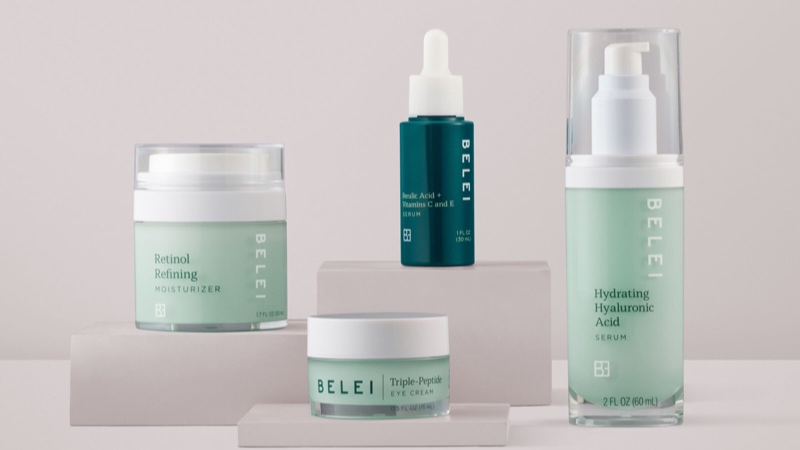 Belei from Amazon Skin Care
Belei takes a simple approach to skin care by creating products with proven effectiveness, yet without all the unnecessary additives. The brand's goal is to help consumers find what they need for their specific skin concerns without spending an overwhelming amount of time and money before finding it. Anyone who's shopped at any of the major beauty suppliers knows how frustrating that can be.
When shopping at Amazon, visit our 2019 Amazon deal page to find coupons you can use to save on your purchase:
Verified
Details:
Expires Oct 25th
Valid only with Amazon Music Unlimited subscription. For Prime members only. This bundle contains the Echo Dot (3rd Generation) - Smart speaker with Alexa - Sandstone and 1 month of Amazon Music Unlimited ($57.98 value). After 1 month, your subscription w
85% Off Echo Dot + 1 Month Amazon Music Unlimited for New Subscribers
The Belei skin care line is also free of phthalates, parabens and sulfates. Everything is dermatologist tested and never tested on animals, so you can reap the benefits of quality skin care without a guilty conscious. Here's a rundown on the 13 products in the Belei skin care line:
If you're shopping for something on Amazon and happen to remember that you're out of a skin care product you're not particularly loyal to, there are huge advantages to checking out the Belei line. You get access to brutally honest reviews, the prices are affordable and the descriptions are clear and simple - taking the guesswork out of skin care. Simply choose whether to shop by the type of product you need or by a specific skin concern or solution. You'll get it as fast as you want it with Amazon Prime, and there's no risk considering Amazon promises a refund on its Belei products for any reason within a year of purchase.
---