Key Takeaways from the Made By Google 2018 Event - Pixel 3, Pixel Slate and Home Hub
October 10, 2018 by Eric White
Yesterday, Google held a special event to announce three new products to their Made by Google line. If you couldn't make the event (ticket lost in the mail, for sure) and missed the live stream, here's everything to take away from the 2018 Google Event and their announcement on the Home Hub, Pixel Slate and of course, the Pixel 3.
The Home Hub was introduced first, so let's start there.
Google Home Hub
The Google Home Hub is essentially an upgrade to the existing Google Home Assistant. To compete with the Amazon Echo Show and the new Facebook Portal, the Google Home Hub uses a 7 inch LCD touchscreen. Place the Google Home Hub in a room and it will be available to answer any questions you might have like, "What's the temperature?", "How long will it take to get to work?" or "How do I knead dough?" It does not include a camera, for privacy in any room of the house.
The Google Home Hub costs $149 and will be available on October 22.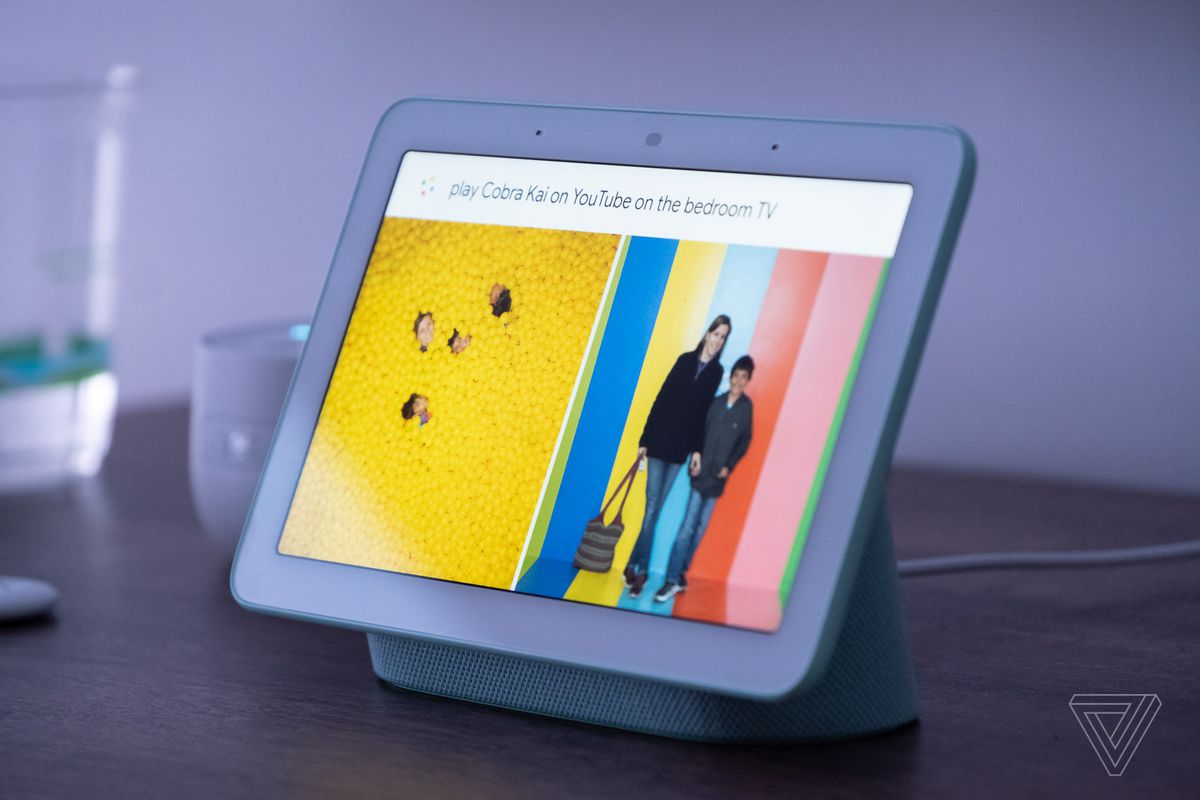 Here are some of the coolest features you should know about the Google Home Hub:
Google Home Hub can distinguish between many voices and the experience will be unique based on each users preferences. You can also adjust privacy settings based on voice if you have children who also use the Home Hub.
The Home Hub fully integrates with connected devices in your house like LG TVs, Phillips color changing lightbulbs and Nest temperature control.
When not in use, the Home Hub acts as a picture frame, pulling photos from your Google Photos. It won't show pictures that are blurry, taken accidentally, or duplicates. You can also select certain "faces" you want the Home Hub to focus on, thus allowing you to see only pictures of you and grandma, for example.
The screen is highly responsive to lighting, as it will change brightness and color temperature based on the lighting and time of day.
Google Home Hub comes with a free 6-month subscription to YouTube Premium.
Google Pixel Slate
Google Pixel Slate was one of the more exciting announcements of the day. The Slate is essentially a tablet that Google claims has the power of a desktop. The display is 12.3 inches and has a resolution of 2000x3000. The Pixel Slate will start at $599 and run up to $1,699 for more RAM and storage.
Here are a few things to takeaway from the Google Pixel Slate:
The Slate has dual front-firing speakers, so no sound is lost while watching movies or listening to music.
The front and rear cameras are both 8MP and it is capable of shooting in Portrait Mode.
Split screen allows you to use half of the screen real estate for one program and the other half for another program. This is great for those who need two windows open for productivity or any multi-tasking pros.
The power button has a fingerprint sensor for added security.
Pixel Slate has a full size keyboard/case add-on with backlit keys. The keyboard is an extra $199.
The Pixel Slate also has a corresponding pen for an additional $99.
3 months of YouTube TV are free with purchase.
Google Pixel 3
Undoubtedly, the star of the Google Event was the Google Pixel 3 and Pixel 3 XL, Google's newest smartphone which will be available November 1. As with the Pixel and Pixel 2, the Pixel 3 will again push the smartphone camera standard a little higher and is backed by a partnership with famed photographer Annie Leibovitz. It will come in 3 colors: white, black and an almost-pink color and has front-speakers that are 40% louder than the Pixel 2.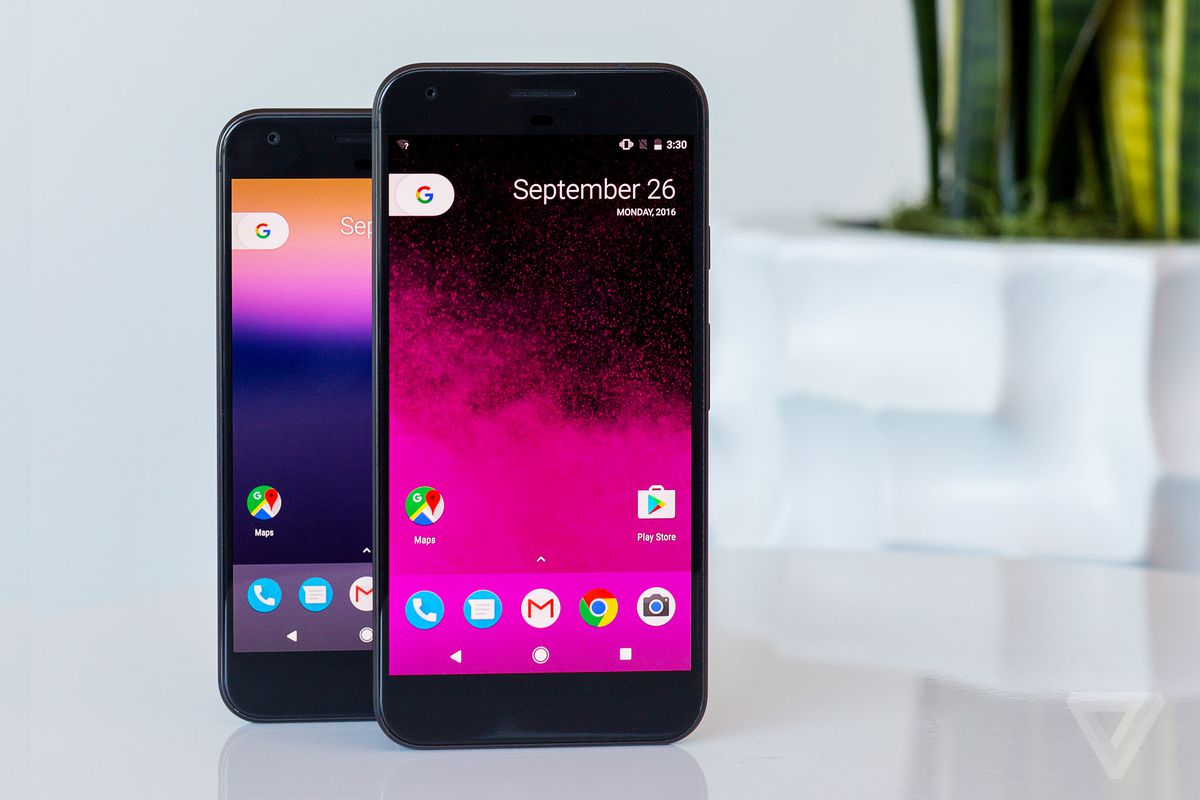 The Google Pixel 3 costs $799. Here are a few other things to know about the new Google smartphone:
The front-facing cam is now wider than ever, allowing you to get more of your group and the scene in the frame when taking a selfie. Users can expect up to 184% more scene in selfies than in an iPhone 10s.
Night Sight is a massive improvement to the lowlight functioning of the Pixel 3 camera.
Pixel 3 comes with a free 6-month partnership with YouTube Music.
Top Shot allows you to find the perfect moment in your photographs by snapping a series of images before and after you actually take the shot.
Comes with unlimited storage in Google Photos cloud.
Flip to Shhh is a feature that lets users silence all notifications on the phone by simply turning the phone face down.
Google Lens is a neat feature that lets you essentially search for items online to purchase or learn more about just by pointing your camera. For example, love your friends hat? Point the camera at the hat and select it with Google Lens and it will bring up that item to purchase online. Or, if you see a movie poster you're interested in, point Google Lens at it to learn more about the flick!
Find electronics coupons for all the newest tech items right here at Coupon Cause!
---
---