Last-Minute Valentine's Day Gift Ideas
February 11, 2019 by Tiffany Douglas
Well, you did it. You managed to wait until the last minute to get your significant other a Valentine's Day gift and now your between a rock and a hard place. Luckily for you, with a little finesse, you can still avoid a trip to the doghouse.
If you still haven't purchased a Valentine's Day gift for your lover, it's not too late! Here are a few perfect last-minute Valentine's Day gift for both men and women. You can find a whole list of Valentine's Day deals that are still valid now right here at CouponCause!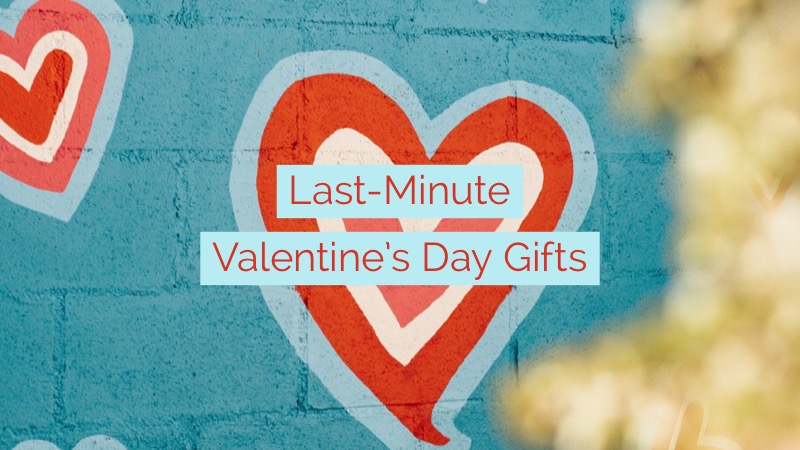 Last-Minute Gift Ideas for Valentine's Day 2019
Subscription Box: A subscription box makes an ideal last minute gift for Valentine's Day or any holiday because it's so simple to gift. Most subscription boxes offer a gifting option that allows you to send a loved one an e-gift card that can be redeemed for their choice of a box. Take FabFitFun, for example. FabFitFun is a fitness and beauty subscription box for women. Simply visit the FabFitFun gifting section to send your lady a pre-determined gift amount that can be applied to a FabFitFun subscription. Here are some FabFitFun coupons for 2019 that can help you save on your Valentine's Day gift:
Amazon Gift Card: Sure, ordering a specific item from Amazon with two-day shipping is still an option (barely). But why not put the purchasing power in their hands? This Valentine's Day gift, a last-minute Amazon Gift Card will actually double as a very well thought out present. Go for the home run with a $100 gift card and ensure you stay out of the doghouse.
YouTube TV Subscription: The age of traditional cable has seemingly come and gone. Traditional cable providers are moving their services online and leaving it to brands like YouTube TV to aggregate services. Gift a YouTube TV subscription to your lover this Valentine's Day and give them access to over 60 networks including ABC, Fox, NBC, AMC, Cartoon Network, TNT, TBS and more! Try pairing a 2019 YouTube TV coupon to save extra money on your order:
Mindvalley Course: If your significant other has aspects of themselves they have expressed interest in improving, gifting a Mindvalley course for Valentine's Day will come across as extremely thoughtful, no matter how last minute it is. Mindvalley offers self-improvement courses across a variety of categories including productivity, mind & spirit, health, and even relationships. Mindvalley comes highly recommended and can be saved on with these 2019 Mindvalley discount codes:
Tiqets Travel Package: For those couples with travel plans this year or next, booking a Tiqets package for that upcoming trip is an extremely thoughtful last-minute Valentine's Day gift. Tiqets has tickets available in countries around the world including Sweden, Italy, France, England and more! Tiqets is usable at many of the most popular tourist attractions that you'll are offered internationally. Additionally, you can download your tickets right to your phone and use them to get in to your chosen attractions! If you're interested in booking a Tiqets last-minute Valentine's Day gift, we recommend pairing a 2019 Tiqets promo code with your order to save some extra money:
---