Vineyard Vines Women's and Men's Clothing for Autumn Gatherings
October 30, 2019 by Angie Long
When summer barbecues and pool parties cease and the autumn gatherings begin, it's nice to have some quality items of clothing that protect against colder temperatures while still welcoming those random warm Indian Summer days that take us by surprise. Whatever gathering you're hosting or invited to during the too-short season of autumn, you want to look good and feel comfortable as you enjoy yourself.
Wearing a piece of clothing that also symbolizes a sense of accomplishment is an added bonus, and that's why both men and women turn to Vineyard Vines. Here are just some of their most-loved men's and women's clothing items for those carefree autumn gatherings.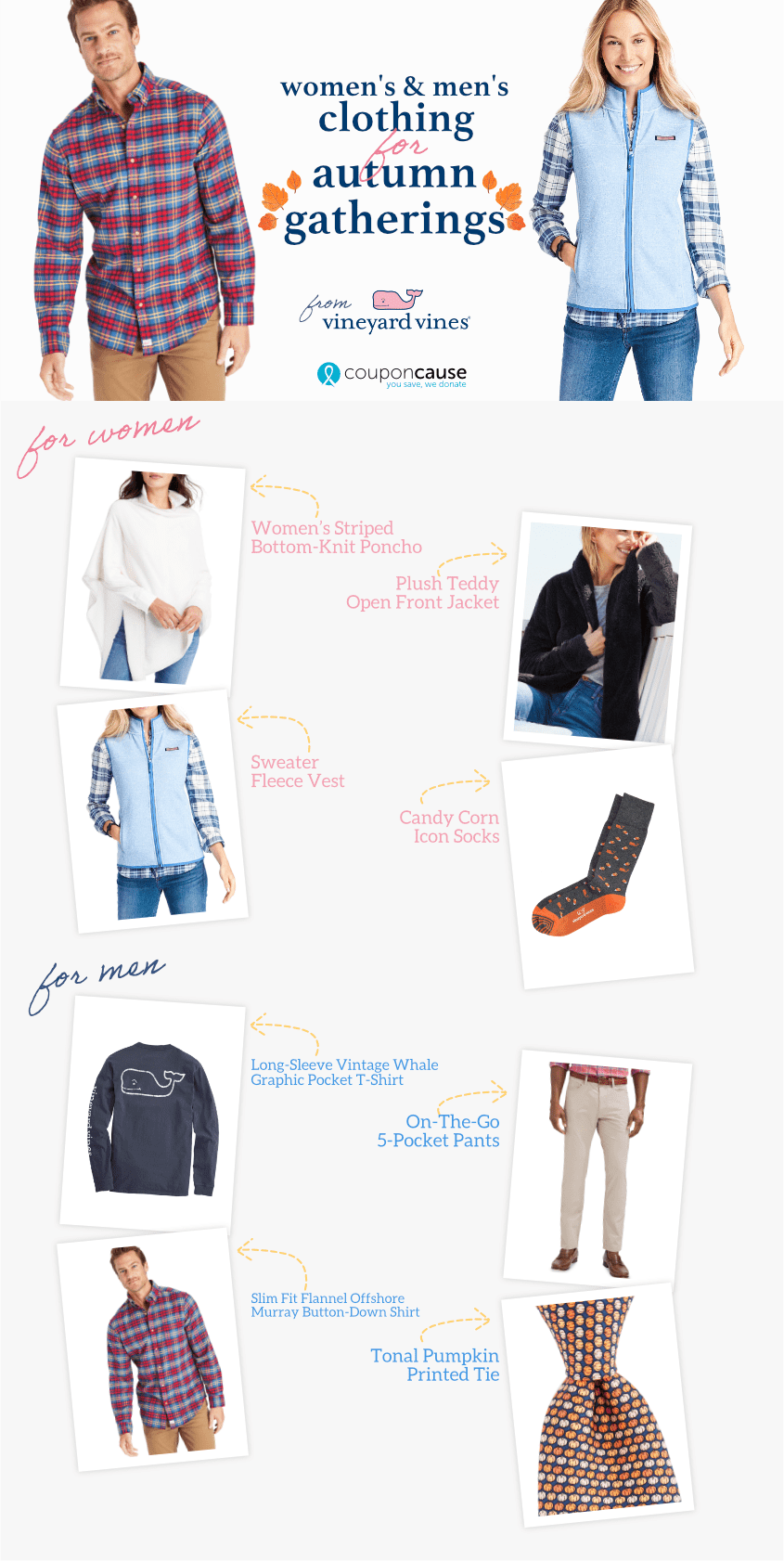 Vineyard Vine's Autumn Clothing for Women
Textures and colors are key drivers of a fall wardrobe. Here are four of the most-loved Vineyard Vines items by women during autumn: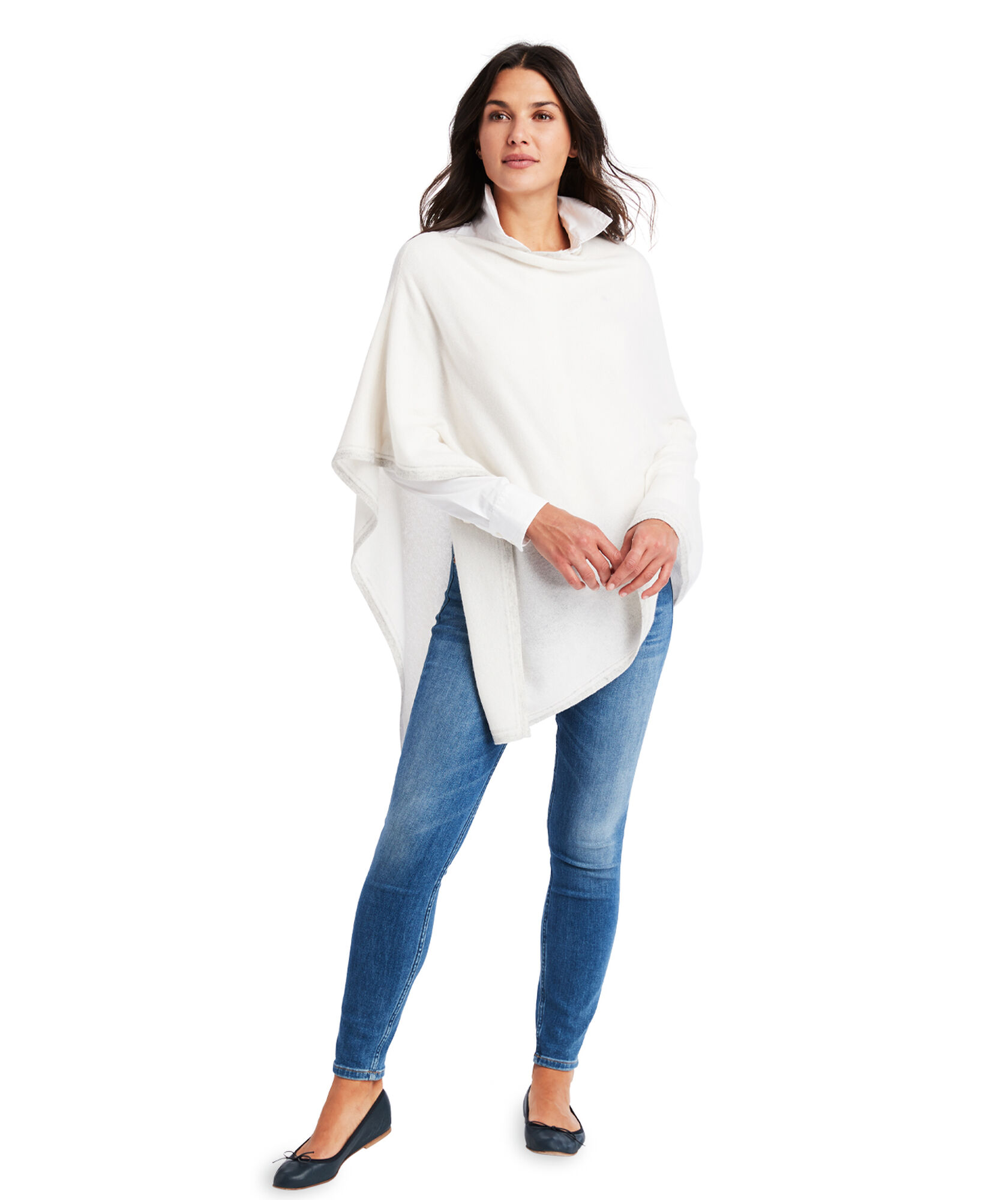 1. Women's Striped Bottom-Knit Poncho - In two colors, marshmallow and moonshine, the combination of cashmere and wool in this poncho creates a soft, warm fabric perfect for fall temps. Layer it over practically anything for a polished, classy look.
2. Plush Teddy Open Front Jacket - At first glance, you can't help but want to wrap yourself in this all day, every day this fall. Yet it looks half as comfortable as it feels. It's breathable, yet warm, so it won't weigh you down. And it has pockets!
3. Sweater Fleece Vest - Vests are great during those fall days when the sun is shining but there's still a bit of a nip in the air. This vest is super comfy, offers a flattering fit and looks great over a flannel and with some knee-high boots for that trip to the pumpkin farm.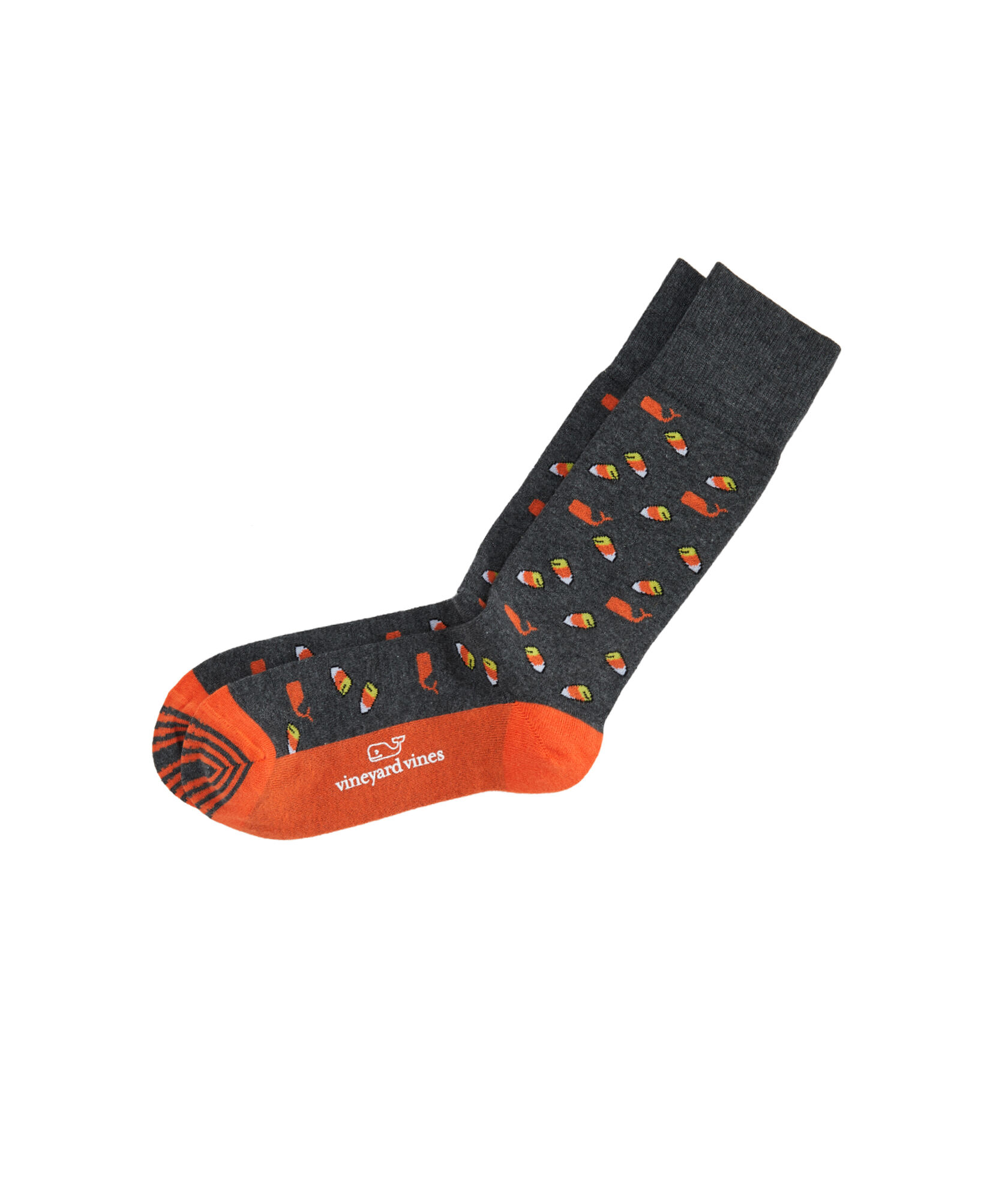 4. Candy Corn Icon Socks - These are a comfy, cute and classy way to get into the Halloween spirit or even through Thanksgiving while still being subtle.

Try pairing one of these Vineyard Vines coupon codes with your purchase to save:
Vineyard Vine's Autumn Clothing for Men
Whether you're not ready to say goodbye to your golf game for the season or you simply want to look and feel comfortable at your last beach-side barbecue of the year, here are some Vineyard Vines recommendations to help you look polished and stay warm without feeling weighed down: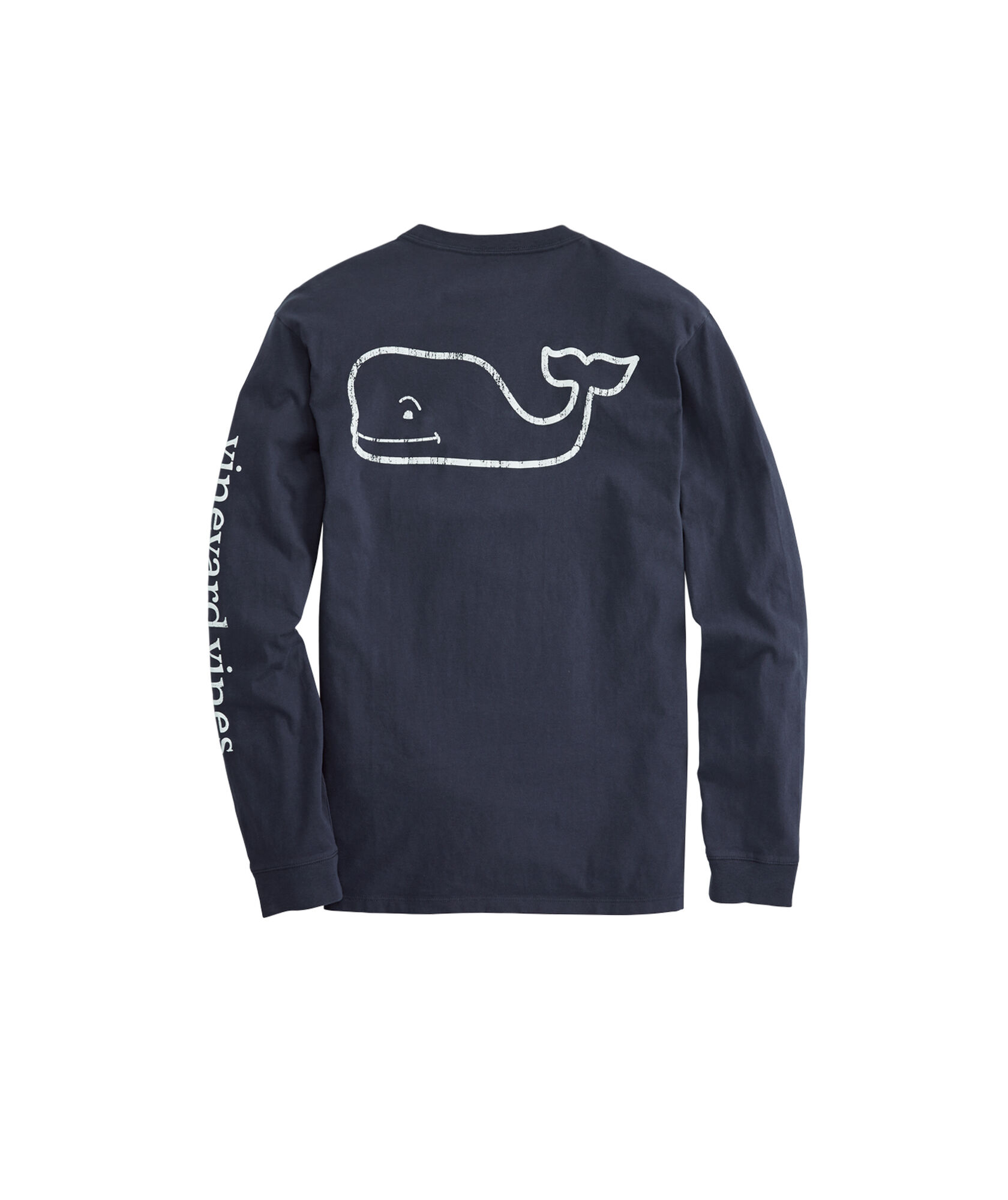 1. Long-Sleeve Vintage Whale Graphic Pocket T-Shirt - Vineyard Vines loyalists appreciate this graphic T-shirt that comes in six different colors. It is lightweight but covers the arms and hugs the body in a way that feels like you've owned it for years. It has a traditional whale logo with Vineyard Vines running down the right sleeve.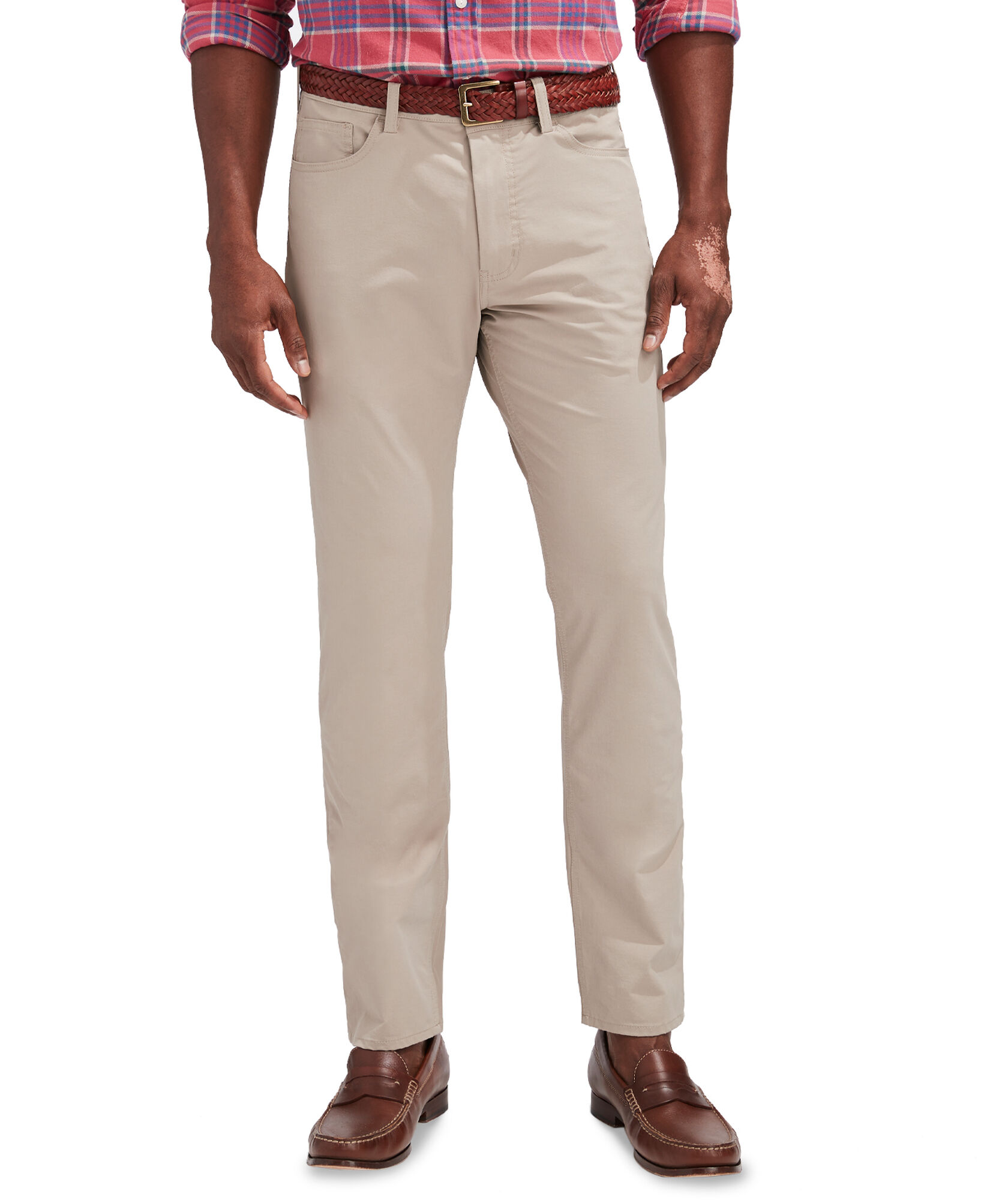 2. On-the-Go 5-Pocket Pants - Nowhere else can you find pants like this. These cotton performance pants have the added benefit of stretch mobility, comfortable waistband, AND the ability to repel stains and water. These are built to last, and you can wear them anywhere, whether for work or play.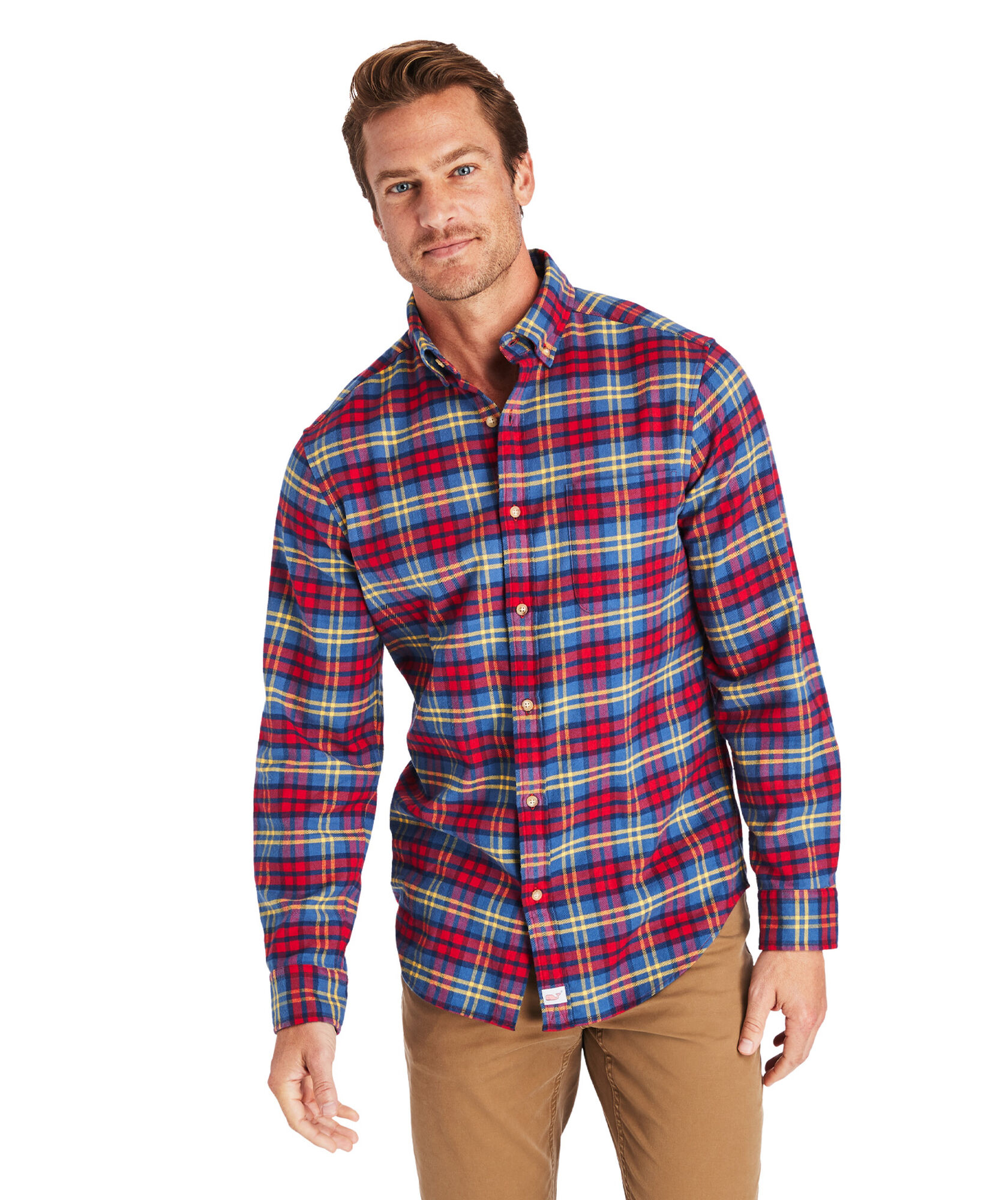 3. Slim-Fit Flannel Offshore Murray Button-Down Shirt - Flannels and fall go hand-in-hand. But the wrong flannel from the wrong brand can make a wrong impression. Stick with a trusted brand that will not only fit great but make you proud to wear it. Having something like this Offshore Murray flannel in your closet will never go out of style.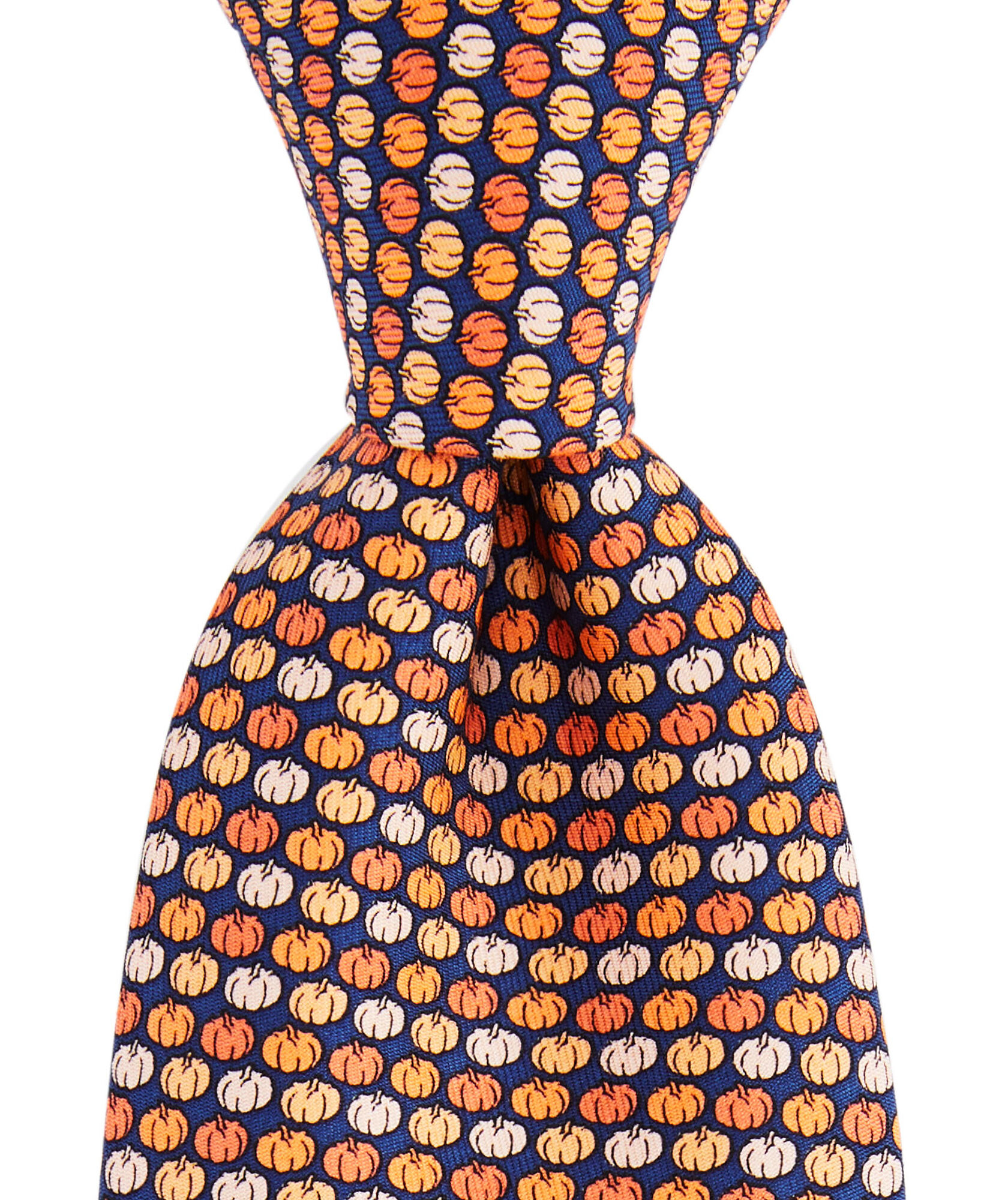 4. Tonal Pumpkins Printed Tie - Halloween is a big part of fall, and if you're headed to a party (or anywhere during October), this festive pumpkin tie is a stylish way to show your Halloween spirit.
Although cooler autumn temperatures imply a comfy, relaxed vibe, you don't want to go out looking too comfy and relaxed. Finding the balance between being comfortable and classy is the key to looking good at your next autumn gathering, whether it be sitting in front of the campfire, bobbing for apples or heading to happy hour after work. Vineyard Vines is a brand people turn to when they don't want to sacrifice comfort for style and class.
---