What is Walmart+ and Is It Worth It?
October 12, 2020 by Aubrey Meister
Walmart recently rolled out a new subscription-based service, Walmart+. There are many subscription services similar to Walmart+, so you might want help deciding which ones you need and which ones you don't. Walmart+ is worth considering, but is it really worth the money?
Here's everything you should know about the new service from Walmart.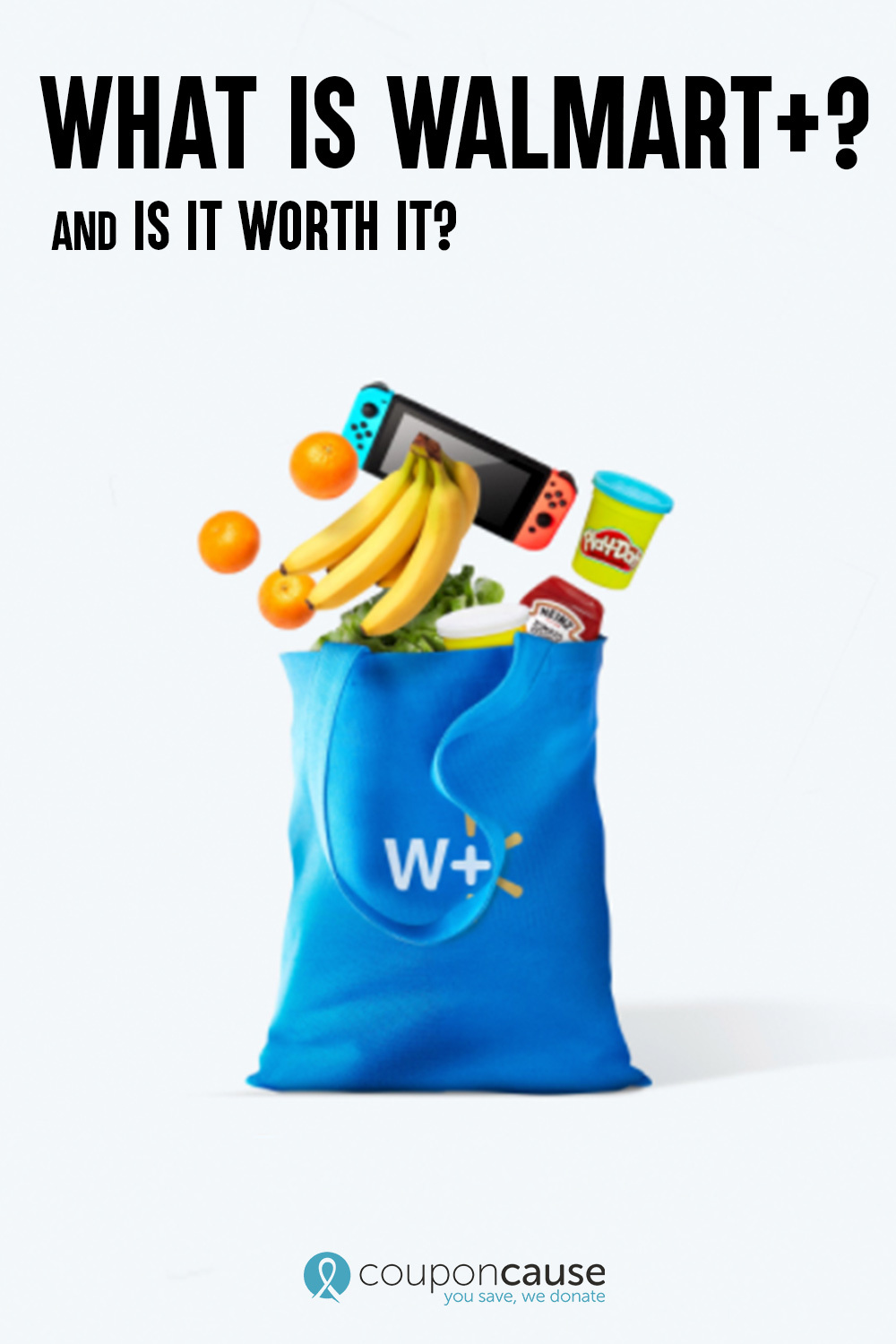 What is Walmart+?
Walmart+ is a premium subscription-based service. It's essentially Walmart's version of Amazon Prime. It does have its unique features though. To subscribe to Walmart+, you will pay an annual fee of $98. This works out to be about $8 per month. You can also pay month-to-month for $13 per month.

With Walmart+, you get access to three new benefits. These include free delivery on orders over $35 and member pricing at Walmart gas stations. You can also use the scan-and-go feature, which allows you to scan your items as you shop so you can save time.

Additionally, Walmart has plans to expand its service to include more benefits. At this time, it's unclear when those new benefits will become available and what they are. The company will likely continue to add new benefits that compete with Amazon Prime's offerings.
If you regularly shop at Walmart, use one of these Walmart coupons to save on online purchases:
Walmart+ Pros and Cons
If you are considering signing up for Walmart+, take a look at the pros and cons to help you decide. Some of the pros and cons may not apply to you specifically, so think about your own needs.

Walmart+ Pros
Walmart+ offers features that sets it apart from Amazon Prime, including gas discounts and scan-and-go.
Walmart+ is affordable at $8 per month when you pay annually.
Walmart+ gives you access to free delivery for over 160,000 items on orders over $35.
Walmart+ offers a free 15-day trial so you can decide if it's right for you.
Walmart+ can save you time while grocery shopping as you can shop online.
Walmart+ Cons
Walmart+ is not available in all locations yet so not everyone can access it.
It may be lacking in some areas compared to Amazon Prime. For example, Walmart+ does not yet offer a streaming service.
Is Walmart+ Worth It?
In short, Walmart+ will be worth the cost for most shoppers. It has a lot to offer and more features are on the way. The free trial allows you to get a taste of what's already offered before committing, so you can decide if it's a service you will use.

The goal of Walmart+ is to help customers save both time and money. With the current features in place, shoppers can skip long lines and trips to the store altogether. Plus, shoppers won't be paying for shipping. It seems to accomplish its goals with its initial features.
Walmart+ is available for a low annual or monthly fee. It offers a variety of benefits that Amazon Prime does not, and more features should be revealed soon. Walmart+ is a great way to save time and money while shopping for the items you need every day.

For shoppers who frequently shop at both Amazon and Walmart, both memberships can be worth the cost as they each bring something different to the table. Walmart+ can even be used for grocery delivery, which is something that cannot be done with Amazon Prime.
---