Why World Suicide Prevention Day is Extra Important this Year
September 9, 2020 by Tiffany Douglas
World Suicide Prevention Day falls on September 10 each year and in 2020, this day of awareness has more importance than any in recent memory. This year, countries around the world have seen the emergence of the coronavirus and ensuing lockdowns of economies. Many jobs have been lost as a result and the end is not quite in sight. And in the United States, social and political turmoil is at a fever pitch.
It is an unfortunate fact that as a result of these many difficulties facing society today, many people are losing hope and taking their own lives. Even before 2020, suicide rates were on a rise in the US, climbing 33% between 1999 and 2017 according to the American Psychiatric Association. While nationwide figures on suicide rates in 2020 are not 100% clear, what is clear is that they are being exacerbated by the current social situation and should be expected to be much higher than last year.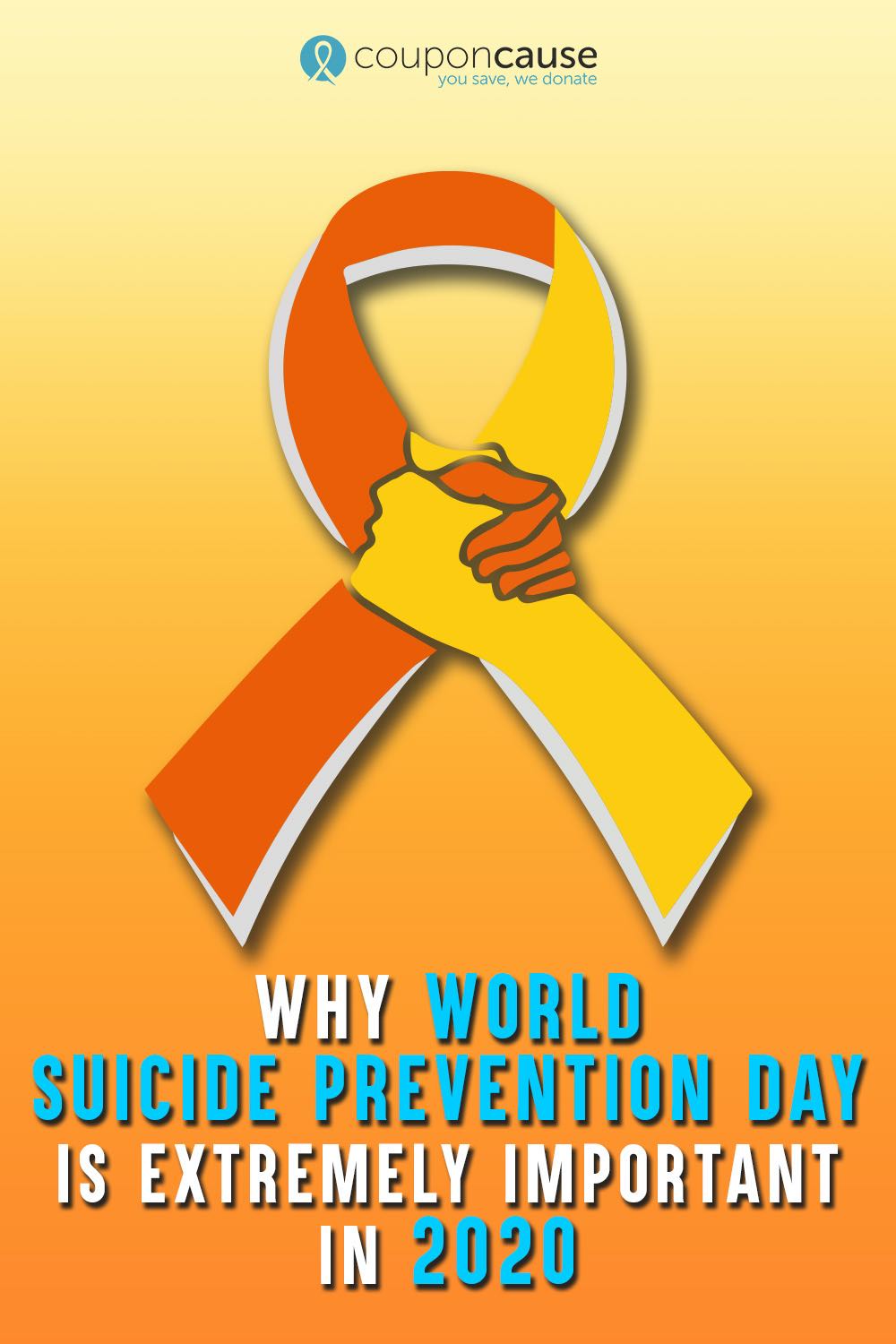 In one example, Fresno, California recorded 70% more suicides in June of 2020 than in June of 2019. In Cook County, Illinois, suicide rates are up 13% in 2020 compared to 2019. Additionally, the National Alliance on Mental Illness has a hotline for those who are experiencing a mental health situation and calls to the hotline are up 65% since March 2020, according to The Journal Times.
This year, World Suicide Prevention Day is taking on added importance. Here is what this day of awareness means and how you can help this year.
World Suicide Prevention Day 2020
World Suicide Prevention Day was started in 2003 by the International Association for Suicide Prevention (IASP) and co-sponsored by the World Health Organization (WHO) and World Federation for Mental Health (WFMH). Around 70 countries around the world have participated in the day with over 300 events in past years. The purpose of World Suicide Prevention Day is simple. According to the WHO, World Suicide Day is meant to "raise awareness around the globe that suicide can be prevented."
How to Help This Year
As mentioned before, World Suicide Prevention Day in 2020 is more important than ever. Additionally, the whole month of September is Suicide Awareness Month, so if you're reading this after September 10, you can still get involved in a helpful way.
There are a number of ways individuals can help raise awareness for suicide prevention or give to the cause. Here are a few that you might consider:
The IASP encourages cyclists to "Cycle Around the Globe" to help raise awareness for World Suicide Prevention Day from September 10 to October 10
Additional events for World Suicide Prevention Day can also be found at the IASP site for this day of awareness, such as "Light a Candle" and "Take a Minute"
The American Foundation for Suicide Prevention hosts local events around the United States where participants can help raise funds and awareness
And, of course, you can always make a donation to one of these organizations:
Finding Help for Yourself or a Loved One
If you or someone you know is experiencing mental health difficulties currently, we highly recommend you seek help. There are plenty of resources for finding help, even with the lockdown still in effect in many areas. The three organizations mentioned above all provide help to those in need. Here are links to the relevant resources:
---