Celebrate Zaful's 4 Year Anniversary with Zaful Swimwear, Tops and More
June 22, 2018 by Eric White
Not many fashion brands do trendy quite like Zaful. We love Zaful for their colorful, vibrant looks and stylish, trendy cuts. This summer, save on swimwear for the rest of the hottest days of the year by shopping for your swimwear (and other summer looks) during the Zaful 4th Anniversary Sale... happening right now!
There's no Zaful promo codes or coupons necessary for you to cash in on these savings. Simply visit the Zaful sale section and start shopping! Zaful is offering up to 90% off from June 21 - June 25.
Let's check out some of the looks available from Zaful right now and see how much you can save.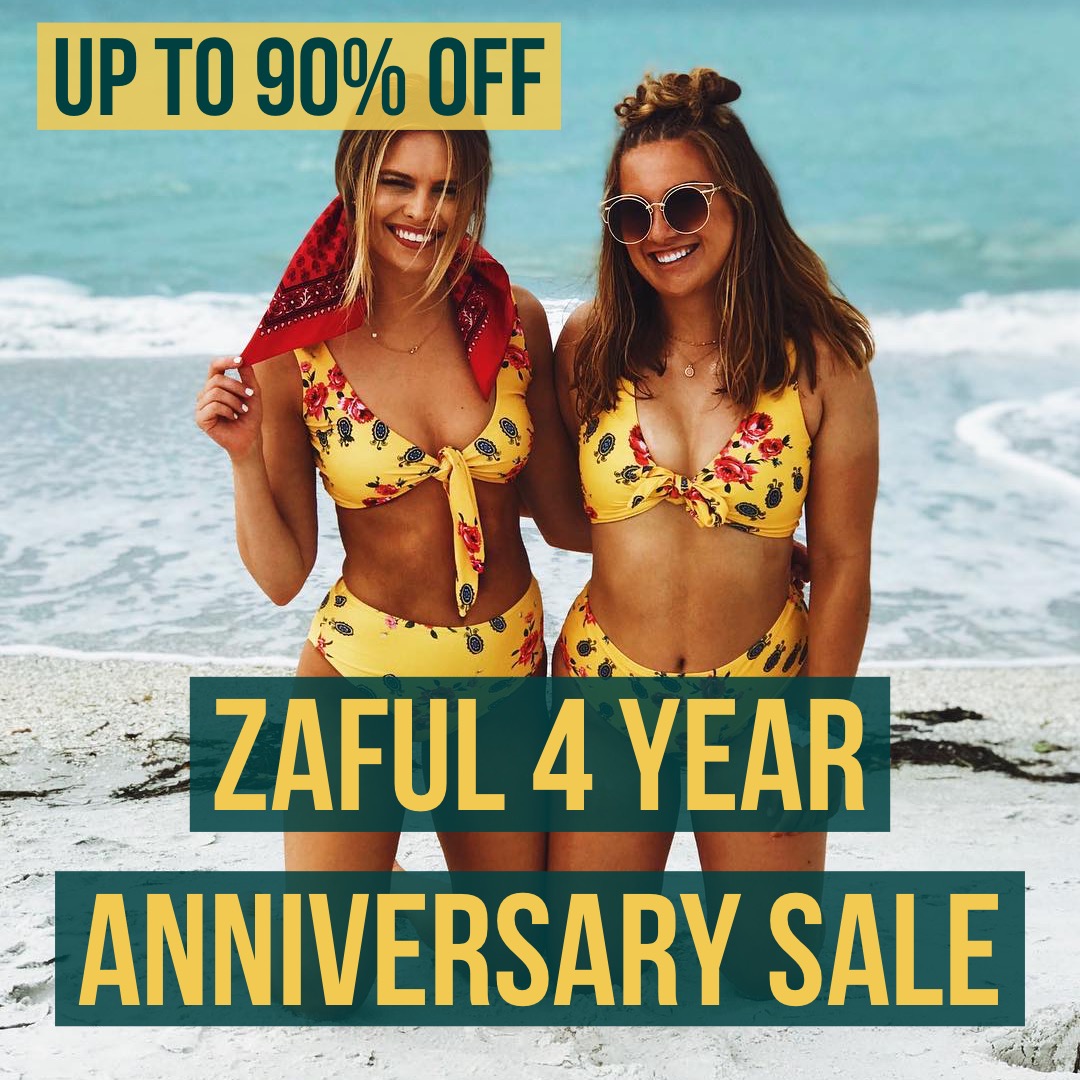 Zaful 4 Year Anniversary Sale
Whether you're looking for Zaful swimwear or tops and dresses, Zaful has the fashion that will have you looking your best self this summer. Let's check out some of our absolute favorite items available on sale right now!
Here are some of the most popular pieces of swimwear available at Zaful right now: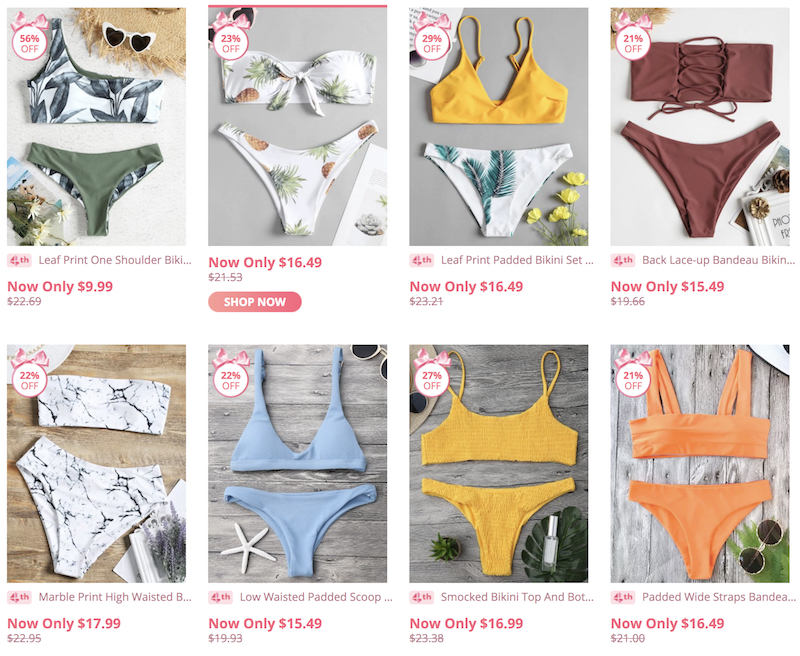 As you can see, it's really quite easy to find a swimsuit you'll love this season and not have to spend a fortune on it either! Swimwear at Zaful ranges from simple and sexy to more dynamic patterns sure to make you stand out whether you're at the beach or at the pool. We love the Zaful cuts!
If you're looking for something other than swimwear right now, don't fret. Zaful has plenty of other really great and stylish items on sale as part of their 4 Year Anniversary. There are a wide selection of Zaful tops that are on sale right now. Here are some of the most popular: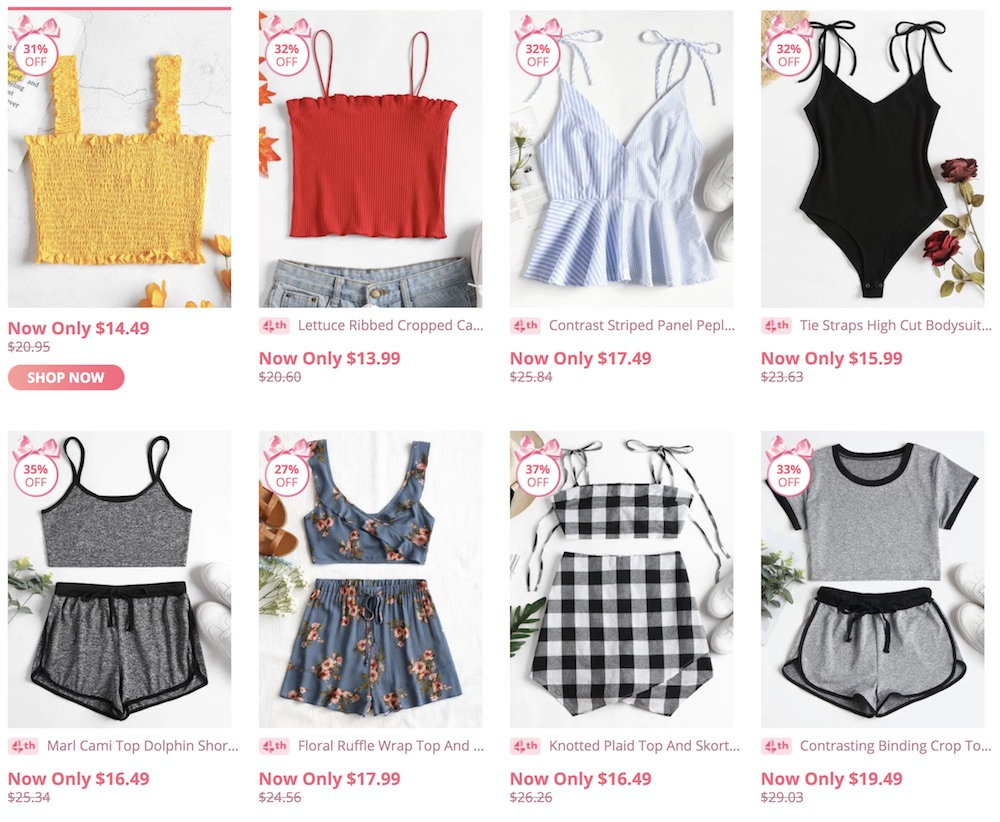 We love the floral prints and simple patterns shown here, as is common amongst the majority of the Zaful product line. All of these pieces just scream summer! And again, with the Zaful 4 Year Anniversary Sale in full swing until June 25, you can completely redo your wardrobe for up tog 90% off.
Here are some of the most popular Zaful dresses available on sale right now: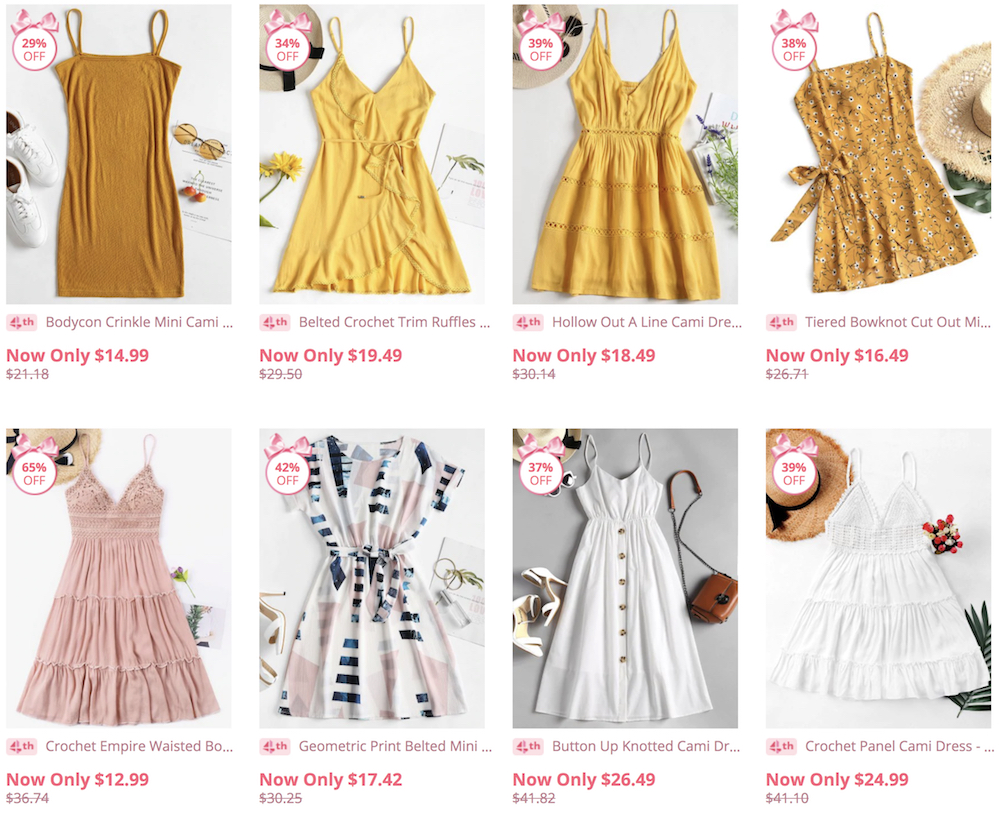 Summer vibes are all the rage right now at the Zaful 4 Year Anniversary sale, as you can easily see with their selection of flowy, vibrant and light dresses.
Another category available for up to 90% off during the Zaful 4 Year Anniversary sale are a bunch of great bottoms. Here are the popular Zaful bottoms on sale now: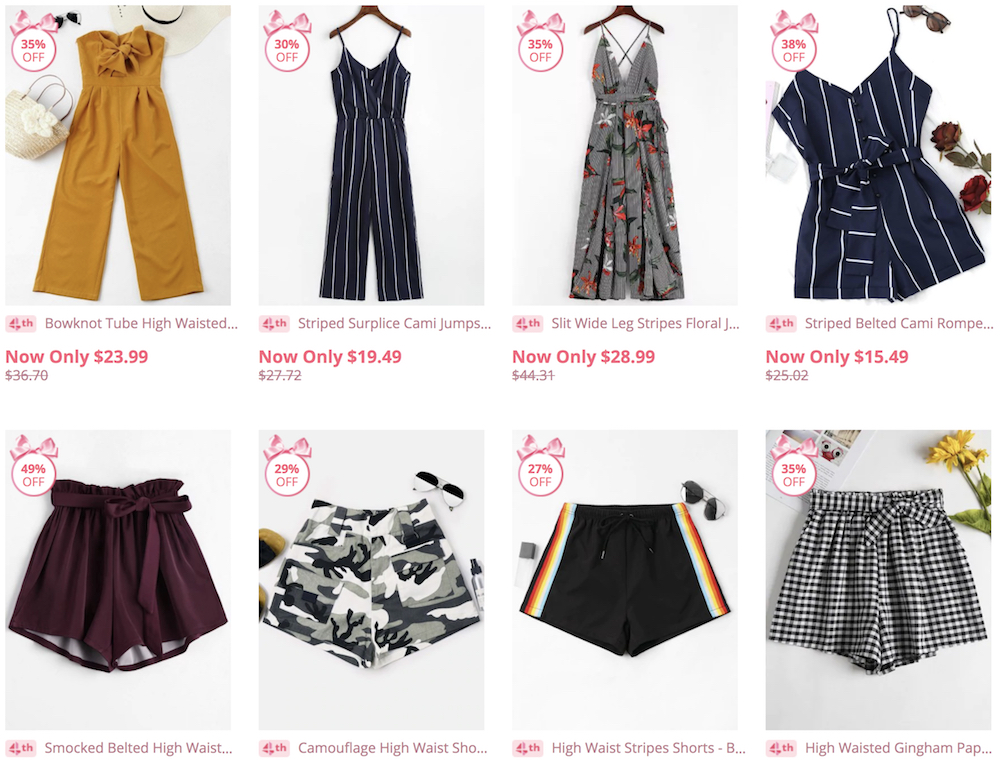 From shorts to pants and rompers, Zaful has bottoms for every occasion. If you are looking for something more sporty though, look no further! Zaful also has a bunch of great sportswear on sale including leggings, bras, hoodies and more. Here are popular sportswear items on sale at Zaful this weekend: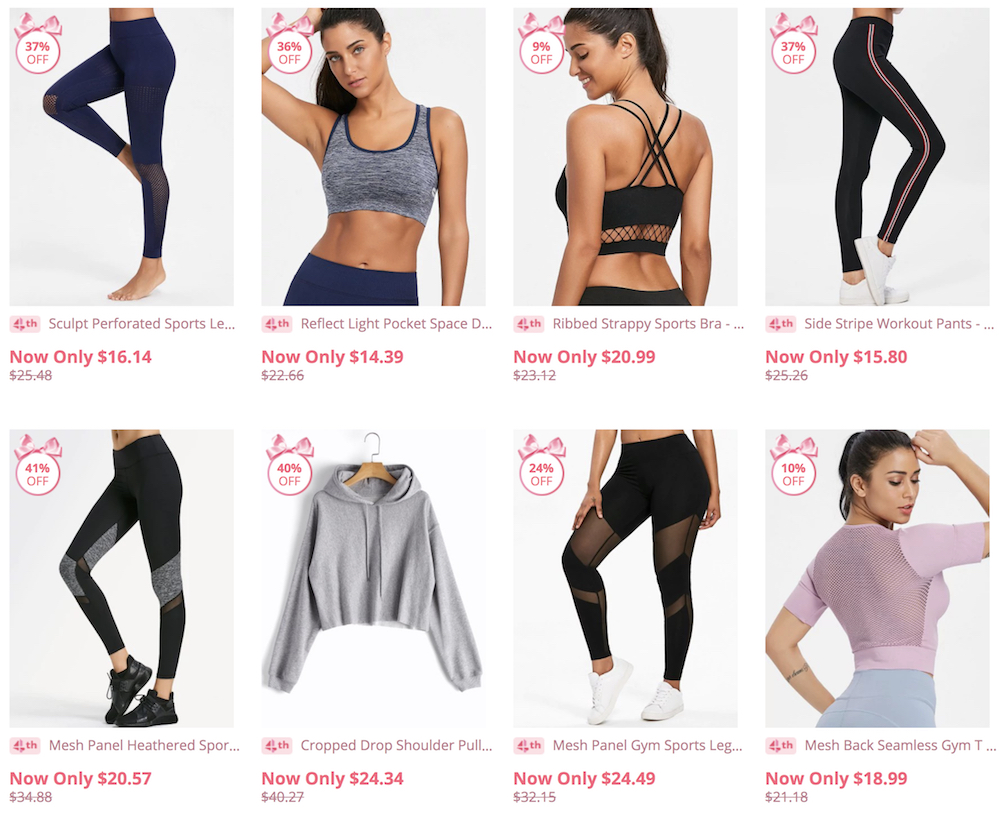 As you can see, you can find great looking clothes this weekend at a fraction of the cost you'd normally have to pay at Zaful! If you're hoping to redo your wardrobe this summer, now is the time. Stay up-to-date on all things deal and shopping related by following Coupon Cause on Facebook, Twitter and Instagram.
---