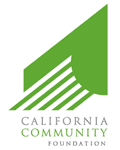 With a wide variety of cultures and needs, Los Angeles presents an interesting challenge when it comes to making sure all citizens are being considered. The California Community Foundation is an organization dedicated to helping enact positive changes in the Los Angeles community. The CCF accepts donations from donors to do their work which includes advocacy, outreach and community investments, all directed at enacting systemic changes.
Areas that the CCF focuses on include housing, health, immigration, and education. Based on total giving, the CCF is the fourth largest community-focused foundation in the entire country. They have received almost $3 billion in contributions from their donors and have used that to give grants in excess of $2.5 billion.
If you'd like to help the Los Angeles community through the California Community Foundation, donate here.