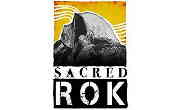 In September 2008, Ron Kauk and his friends Kenji Hakuta and Nancy Goodban hiked up to old Inspiration Point in Yosemite, above the Wawona Tunnel View outlook. Ron talked about how important nature was to him, how he was concerned that young people have fallen out of touch with nature, and how he would like to help get kids more in touch with nature. Ron felt that as a youth, Yosemite saved his life. He left high school early, forgoing formal education in order to learn from the rocks, rivers, and trees of Yosemite Valley. He felt that he wanted to provide the opportunity to connect with nature to other youth.
With Kenji and Nancy, Ron approached the Merced County Juvenile Probation Department. Probation wanted to build a climbing wall to offer incarcerated youth the focus and self-discipline represented by rock climbing, with the aim of helping them learn to apply that same focus and self-discipline when back out on the street. Ron gave a slide show at the Iris Garrett Juvenile Justice Correctional Complex in Merced in February 2009, and discussed taking select youth on short trips to Yosemite National Park to help them become comfortable with nature and with themselves.
In June, Ron partnered with Merced County Human Services Agency to take 15 teenagers in foster care on a 3-night, 4-day camping trip where they set up tents, helped prepare meals and washed dishes, hiked around Yosemite, and saw a demonstration of rock climbing. This trip was a life-transforming experience for the youth as well as the adult chaperones.
We decided to incorporate as a nonprofit in order to be able to provide similar opportunities to other youth to become connected with nature, to feel comfortable sitting by a tree in silence, and to learn nature's way.