Remember the last time you captured the perfect picture and wanted to print off a few small copies for everyone there or promised yourself you'd print one for you when you got back to the office? In a world of portable devices and handheld technology, you might think the days of easy, functional printing are behind—until now.
The HP Sprocket Printer brings photos to the future with small, portable hardware that's designed for on-the-go usage. Print 2 x 3-inch photos directly from your smartphone or tablet, unlocking a new world of photo accessibility.
Could this device be right for you? Here are five types of people who the HP Sprocket Printer is perfect for.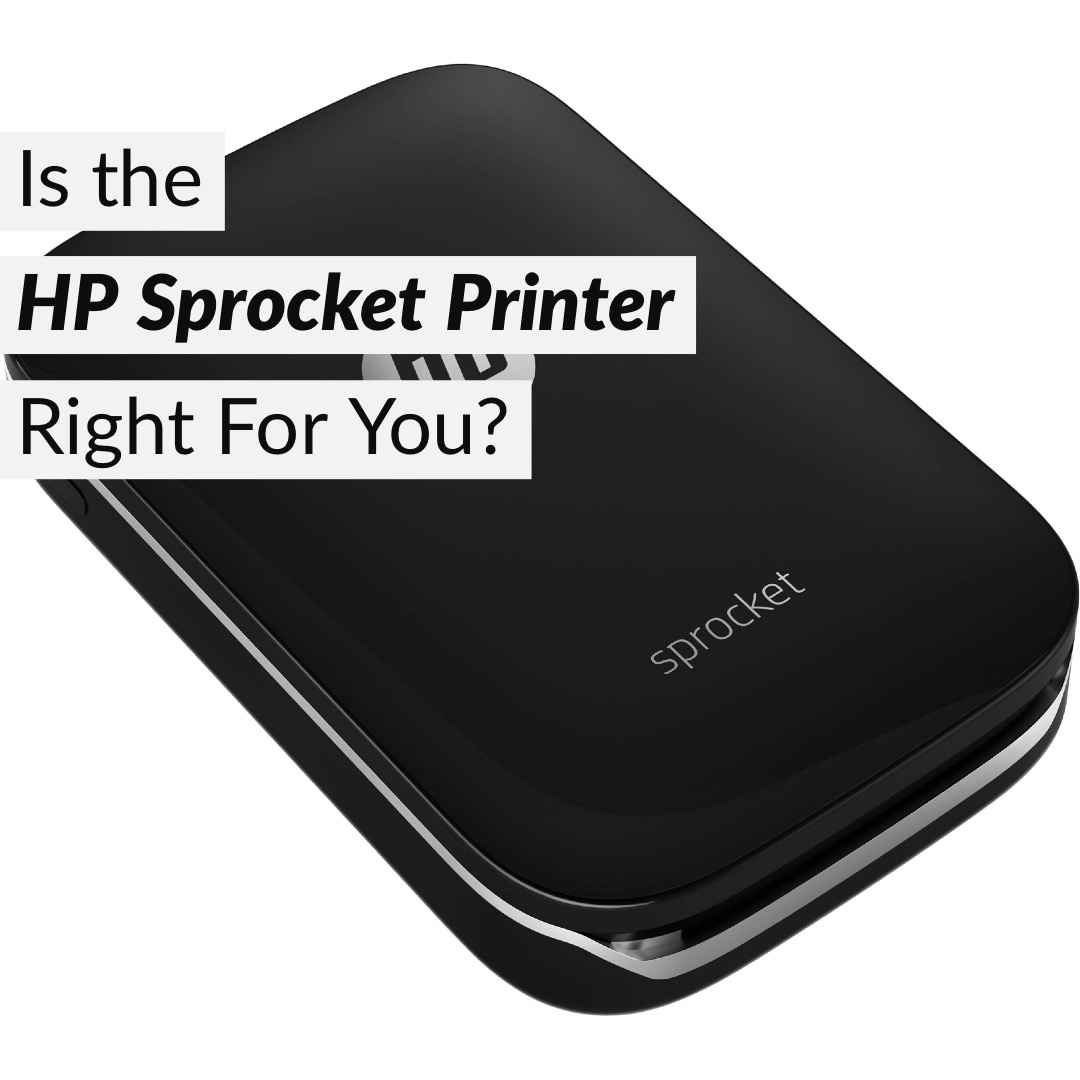 Who the Sprocket Printer from HP is For
Photographer
Whether you're a professional or hobbyist, the HP Sprocket Printer is the perfect addition to your toolkit. About the size of a cell phone, and weighing only around 6 ounces, the Sprocket Printer's portability makes it the ideal printer to fit in your camera bag and bring everywhere you go. Stash it away and head out, knowing that you can start printing as soon as you have the perfect picture ready.
Tourist
Are you traveling to that city you've always dreamed of? Save just a little space in your luggage for the HP Sprocket Printer so you can start printing memories from the moment you land. No ink cartridges are required, and for ease of use, the Sprocket has a simple 10-sheet loading system. With such an intuitive setup, you can get straight to the important part—printing 2 x 3-inch photos or stickers.
Office Worker
Do you work for a small company, in a friendly office, or at a co-op space? Whatever your office situation, the HP Sprocket Printer is the perfect way to have a personal or shared photo printer that doesn't take up too much space and, thanks to the Sprocket App for Android and iOS with bluetooth technology, it's easy for everyone to connect and start printing. Need something a little larger for the office space? Try the HP Sprocket Plus Printer, which remains slim and portable while printing 30% larger photos.
Adventurous and/or Artistic
Do you have that adventurous streak in you, always looking for the next wondrous experience? Or maybe you're the kind of person who can't stop seeing the creative aspects of the world and who keeps yourself busy with a dozen projects at a time. Either way, the Sprocket Printer from HP was built for you. It'll fit right into your aesthetic with it's sleek design and slim fit that still holds a powerful 512 MB of memory. If white's not your color, check out the black, red, and gold variants to find the one for you.
Parent (Or Child)
Are you ready to capture those fun family moments and preserve them in print? Do you want pictures of your kids as they keep growing up? The Sprocket Printer from HP is here to meet your needs. Set one up right in your living room so you're always ready to send that new picture from your smartphone straight to print. Or, if you want an all-in-one device, get yourself an HP Sprocket 2-in-1, which has a smartphone printer and instant camera in one. If that sounds like fun for you, imagine how much your child will enjoy this great gift, opening them up to the world of photography and technology. Use one of our HP promo codes to save on your printer purchase!
These are just a few of the people who will find the HP Sprocket Printer a great fit in their lives. If you're one of these types of people, even if you see yourself as one through a slightly different lens, pick up a Sprocket Printer and start seeing your photos in physical print.