With more and more technology being introduced into our lives, graphic design is becoming increasingly important. Making emerging technology as user-friendly as possible is vital, and graphic design is one of the most important tools for doing that.
A job in graphic design is consistent and in high demand, and can even be done on a freelance basis. From beginners to pros, Udemy graphic design courses can help anyone progress a career (or passion) for graphic design.
Here are some of the highest rated graphic design courses offered by Udemy's industry experts.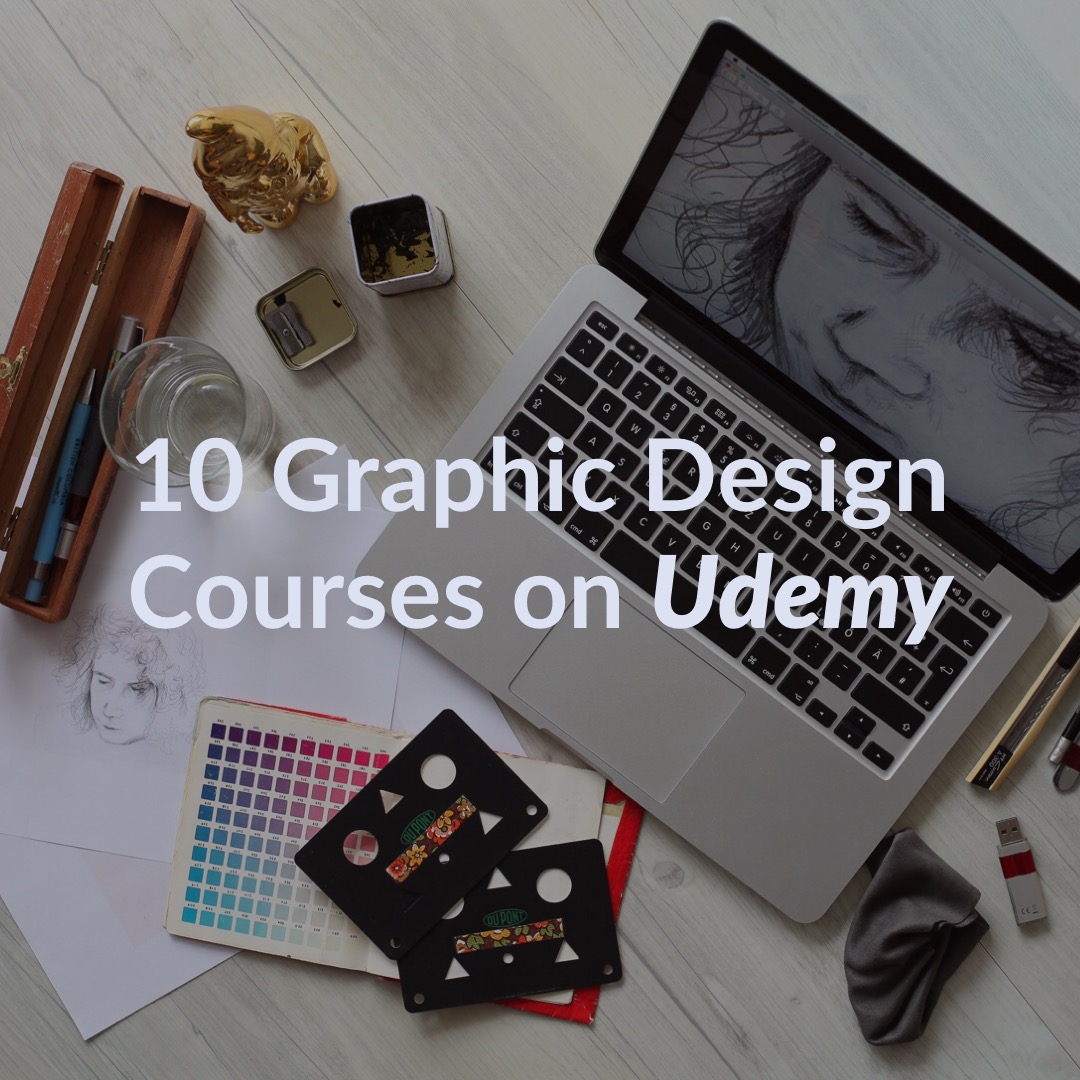 10 Udemy Graphic Design Online Courses
The instructor of this course aims to teach you everything you need to know when getting started with Photoshop without needing any prior knowledge of the software or of design.
Target Audience
Anyone wanting to learn Photoshop
Requirements
Adobe Illustrator, preferably Illustrator CC
---
In this course, you'll learn the basics of Illustrator Creative Cloud, such as drawing shapes, before advancing to more complex tasks like creating logos and illustrations.
Target Audience
Anyone who wants to gain a solid foundation of Illustrator
Not only beginner and intermediate-level students, but also experienced users of Illustrator CC, since there are many current users who are self-taught and unaware of all Illustrator CC can do
Requirements
Any version of Adobe Illustrator, Illustrator CC
---
This course is designed for beginning graphic designers. You'll learn how to make some of the most popular projects in the industry, including:
-Logos
-Business cards
-Brochures
Target Audience
Anyone wanting to learn graphic design skills for producing graphics and materials for print
Requirements
Adobe Creative Suite, including Illustrator, InDesign and Photoshop
---
This course teaches the skills (both basic and advanced) needed to design graphics with Canva, including:
-Banner designs
-YouTube thumbnails
-Twitter headers
-Facebook ads
Target Audience
Freelancers.
Graphic designers.
Marketers.
Requirements
---
This course can help you stand out from the crowd amidst the growing demand for artists who can creatures for online use.
Target Audience
Anyone who wants to learn to make digital paintings, especially creature design
Requirements
An understanding Photoshop and fundamentals of art
---
This course is for anyone who wants to quickly learn how to create high-quality backgrounds for animations, games and props.
Target Audience
Anyone wanting to learn how to make professional-looking 2D game and animation backgrounds using Photoshop
Requirements
Photoshop (You can get a free 30 day trial)
Drawing tablet
Basic drawing skills and understanding of Photoshop
---
This course teaches how to work with selections and layers in Photoshop, how to format in Dreamweaver, and how to use pathfinders and special effects in Illustrator.
Target Audience
Anyone with the desire to become a professional graphic designer - whether beginner or people with industry knowledge
Requirements
Photoshop, Illustrator, InDesign, Acrobat and Dreamweaver - free versions available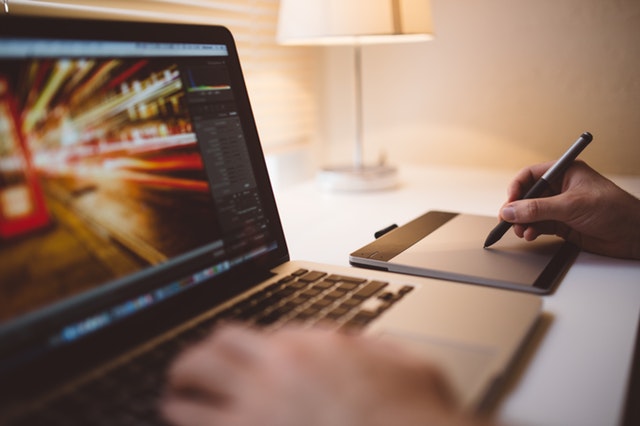 ---
This workshop provides instruction on creating designs for T-shirts, starting with finding ideas and ending with printing your design.
Target Audience
Anyone who wants to create t-shirt designs, whether using hand-drawn techniques, Photoshop or Illustrator
Requirements
Prior knowledge of Photoshop and Illustrator
---
This course teaches students how to create graphic design for social media posts with Adobe Spark, which is a free type of software.
Target Audience
Complete beginners in social media design

Small business owners or anyone with the need to create expert social media profiles with limited technical experience
Requirements
---
This course is for someone who wants to learn 3D design using Blender, but in a short amount of time. It covers the basics for getting started with 3D.
Target Audience
Requirements
With the graphic design courses Udemy offers being so extremely affordable, you can't go wrong with a decision to expand or begin your graphic design knowledge.
And if you sign up for one of the courses and then realize it isn't for you, Udemy offers a 30-day money-back guarantee, making it a great option for someone who wants to learn more about graphic design but isn't completely sure where to start. You can find a host of other great Udemy coupons available for your use right here!