Web design can be tricky to learn on your own. One resource you might find useful is Udemy. There are thousands of video courses to choose from on all different topics. Web design courses are an excellent way to learn how to create your own website!

Here are 10 of the best Udemy courses online for web design.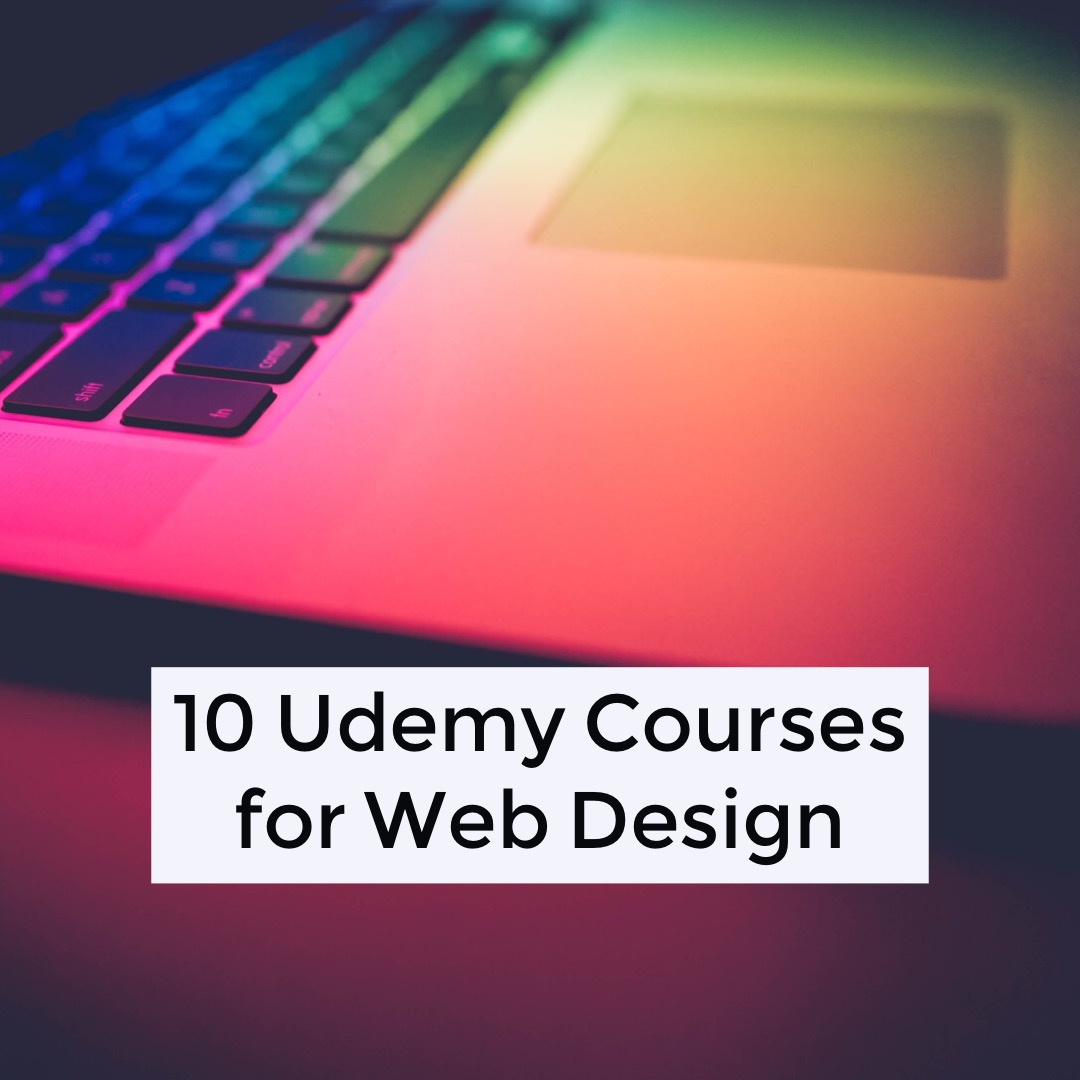 10 Web Design Courses Available Online at Udemy
1. Web Design Website From Scratch HTML CSS Responsive Design
This course is geared toward web design beginners. Building your website from scratch gives you a lot of freedom. If you're just getting started and decide to jump into this course, you will learn about HTML and CSS web design. You'll see the different tools and resources available for web design and get to experience using them! Check out these Udemy coupons to save on your next lesson.
2. Build Responsive Real World Websites with HTML5 and CSS3
What's great about this web design course is that you don't need to have any experience to be able to build a responsive website. It focuses on nearly every aspect of web design, which means you will have a fully designed website by the end of it. You will also learn through different hands-on projects.
3. Advanced CSS Development
Maybe you've got some solid web design experience under your belt. This expert-level Udemy web design course has a heavy focus on responsive websites. You will also learn how to use Syntactically Awesome Style Sheets. The instructor covers CSS information and wants to help you manage the front side of your website's performance.
4. Learning Path: CSS: Mastering Web Design with CS3 Selectors
Before you take this course, you need to make sure that you know how to use HTML and understand it to an extent. It's recommended for experts. This course will help you with CSS concepts and responsive web design, in addition to countless other important CSS topics!
5. Web Design Fundamentals in Illustrator
This is a beginner web design course on Udemy to help you get started with using Illustrator while designing your website. Illustrator is an awesome tool to use for this purpose! In this course, you will learn the basics of using Illustrator for your website's design.
6. Responsive Web Design with HTML5 and CSS3 – Advanced
If you've had experience in working with HTML and CSS programs, you can handle this expert course. In this course, you will learn how to build a webpage. You will learn about jQuery mobile for building websites too. This course is meant to build on to prior knowledge, so it's essential that you do have some experience!
7. Web Design – Your Own Website in Just 5 Hours – Even Beginners
As the title suggests, this Udemy course can be used by anyone, including beginners. All you need is five hours to create a new Wordpress website while using this program. You will learn how to set up your website, hosting, and domain name. This is perfect for businesses and hobbyists alike!
8. Introduction to Web Design
Everyone has to start somewhere! This course goes back to the basics. If you're just getting started, you will learn everything you need to know. This course can also be used as a refresher if you have stepped away from web design for a bit. You will learn how to design a website and more about responsive design!
9. Web Design from the Ground Up
No matter how much experience you have, you'll get something from this course. It covers the basics that beginners need, but more seasoned designers will benefit from the information presented. You will learn about CSS, HTML, and JavaScript. You will even get to explore Ecommerce and web graphics in this Udemy course!
10. Web Design
If you're interested in using Wordpress CMS, you should look into this course. When you take this beginner Udemy class, you will understand the five-page website setup too. This course is great for beginners because it will help you to become more comfortable with Wordpress. Then you can use Wordpress to grow your business!
As you can see, you have plenty of options for learning about web design through Udemy. Be sure to take advantage of these resources, and use them to start a new website or build onto your existing one!