10 Creative Pinterest Recipes for Hamburger Day - May 28
May 22, 2020 by Taylor Hickney
Summer is somehow almost upon us again, and as I work at my desk I'm dreaming of weekends on the lake, grilling out with friends. I channeled that energy into curating this list of one-of-a-kind burger recipes that will never leave your friends or family bored.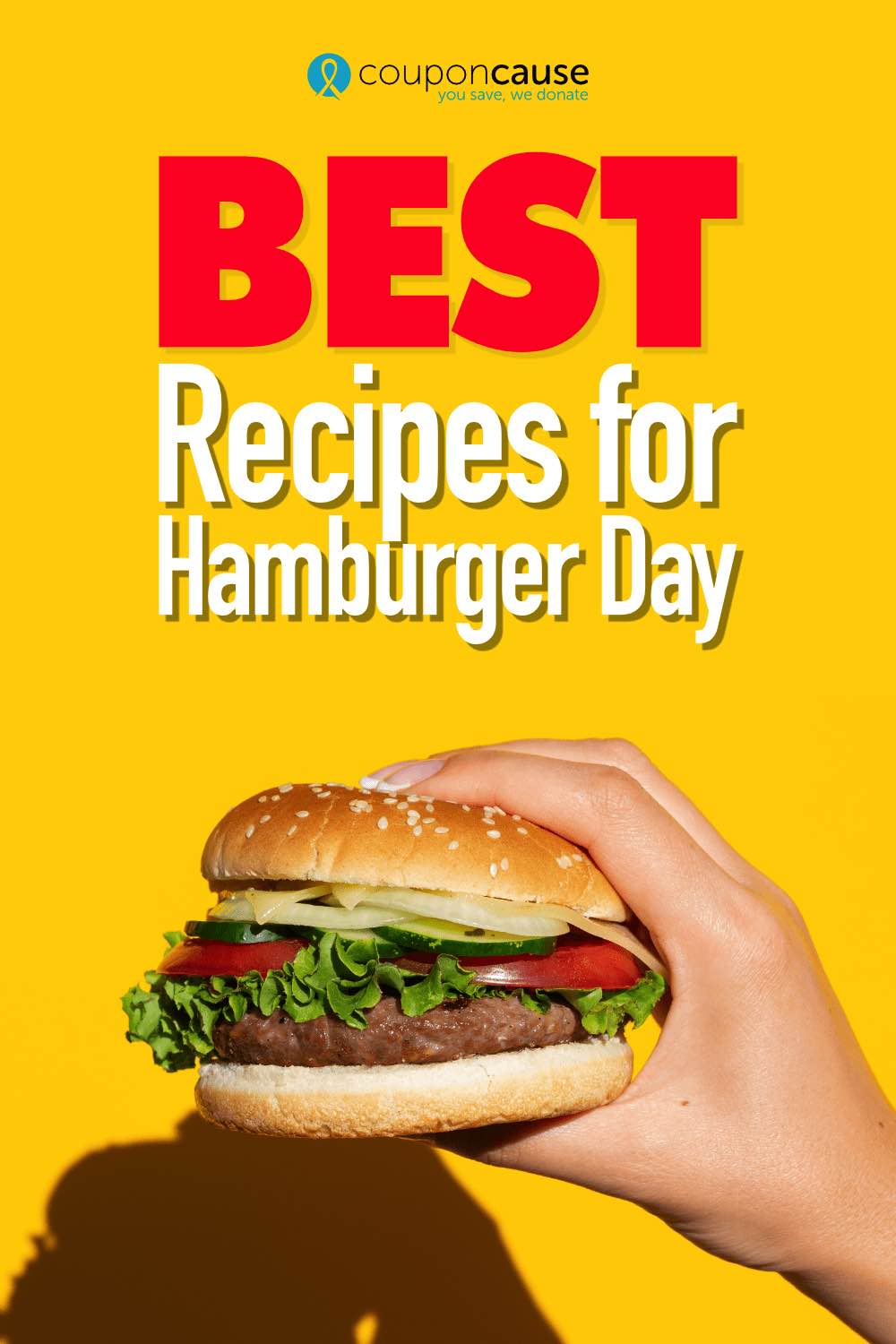 Best Recipes for Hamburger Day
Homemade Spicy Cowboy from Smashburger
The Spicy Cowboy has been one of Smashburger's most popular burgers since its founding in Denver, and now you can make it at home. This hamburger recipe calls for Angus beef, shredded cheddar cheese, fried bacon strips, crispy onion strings, and jalapeños, among other things. The secret to the delicious kick is to sauté the jalapeños briefly in bacon drippings.
If you need to order grass-fed beef for hamburger day, visit Piedmontese. Here are two Piedmontese coupons you can use to save on high quality beef right away:
Verified
Details:
Ongoing Offer
Click "Show Coupon Code" To Activate This Deal. Exclusions May Apply
10% Off Your Order
Caramelized Onion Burger
One of my favorite toppings in pasta, soup, and of course, burgers, is caramelized onions. A bit sweeter than your regularly sautéed onion, caramelized onions lend a unique taste to any ordinary hamburger recipe. This recipe calls for thyme, beef broth, light brown sugar, balsamic vinegar, parsley, Worcester sauce, Swiss cheese, and arugula.
Vegan Lentil Burger
This vegan lentil burger is for those who don't eat meat. Luckily, vegans won't have to sacrifice any flavor with this delicious vegan burger. It only consists of four ingredients—lentils, raisins, bread crumbs, and crushed walnuts, so it isn't complicated to make. And everything is gluten-free, dairy-free, and soy-free. Try a mustard sauce made with maple syrup and curry to top off this delicious vegan burger recipe.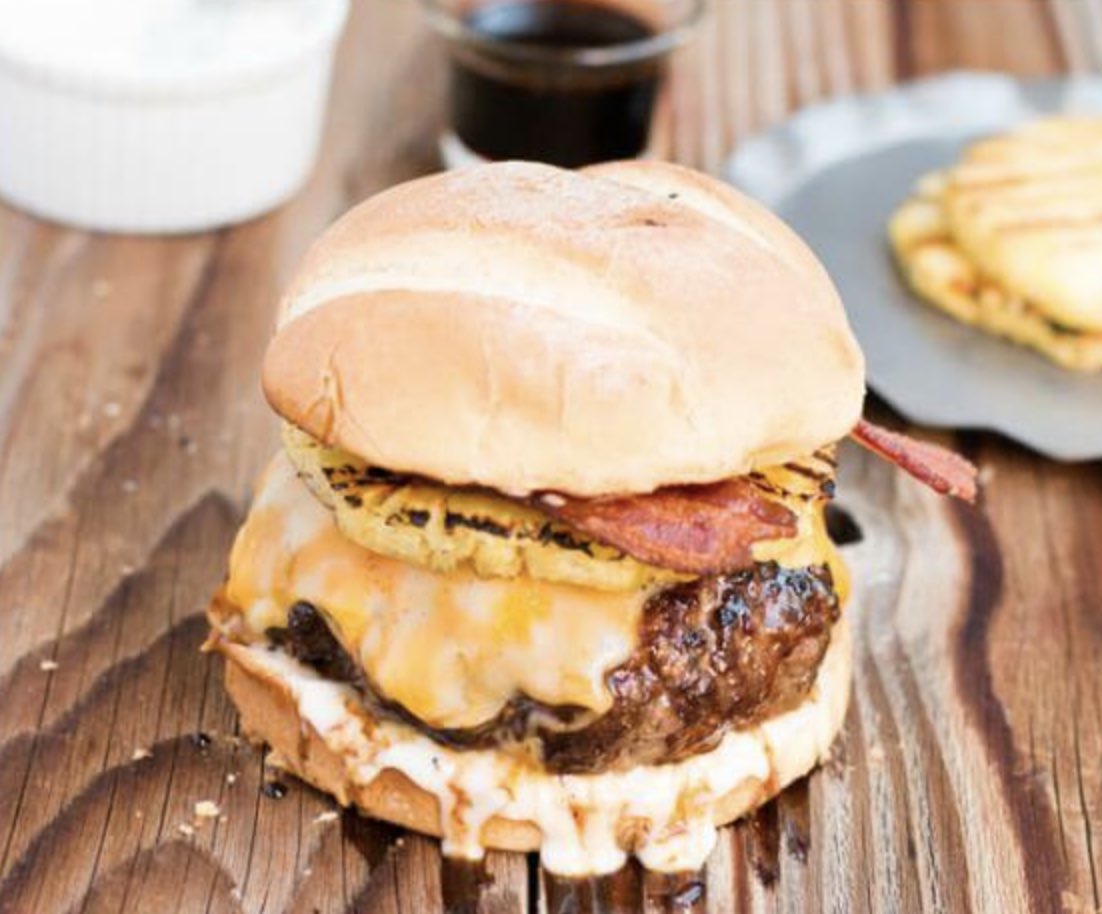 Teriyaki Piña Colada Hamburger
At first, many people balk at the audacity to combine two seemingly opposite flavors. But trust me, they work well together. For this teriyaki piña colada burger recipe, you'll need teriyaki sauce, melted butter, grilled pineapples, mayo, and bacon.
Meat Lover's Burger
This is one hunky burger. This meat lover's recipe for hamburger day is loaded up with Angus beef, pulled pork, bacon, cheese, and a sweet and tangy barbecue sauce. Try making the BBQ sauce with lemonade, raw apple cider vinegar, and some honey. This is truly a unique taste when it comes to homemade burgers!
Crowd Cow is a popular option for high-quality online meat delivery. Try using these two Crowd Cow promo codes to save on your order:
The Ultimate Veggie Burger
The make-it-or-break-it step in making meatless veggie burgers is roasting your vegetables to get that smoky, succulent favor out of them. This recipe for veggie burgers uses beets, quinoa, sweet potatoes, and avocado.
The Highwayman
This tasty burger recipe reminds me of a deli breakfast on a road trip. Topped with fried eggs, this one includes onion rings, lightly grilled ham, thick onion rings, and that same tangy BBQ sauce. Don't forget your cheese of choice to top off this delicious Pinterest recipe for The Highwayman.
The Waldorf Hamburger
The Waldorf salad has been around and popular for a very long time. This remix takes the classic salad and turns it into a delicious recipe for burgers. For this hamburger day recipe, make sure you have Wisconsin bleu cheese, beef patties, walnuts (toasted lightly), curly endive, sliced red onions, and a spicy Dijon mustard.
The Cuban
You can find variations of this hamburger recipe all over Miami. The Cuban burger consists of ground beef and spicy chorizo (yum!), crunchy fried potatoes, yellow onion, saltine crackers, and Spanish paprika. The Cuban, much like Cuban sandwiches, has a distinct, but really rich, flavor. The chorizo adds a welcome kick.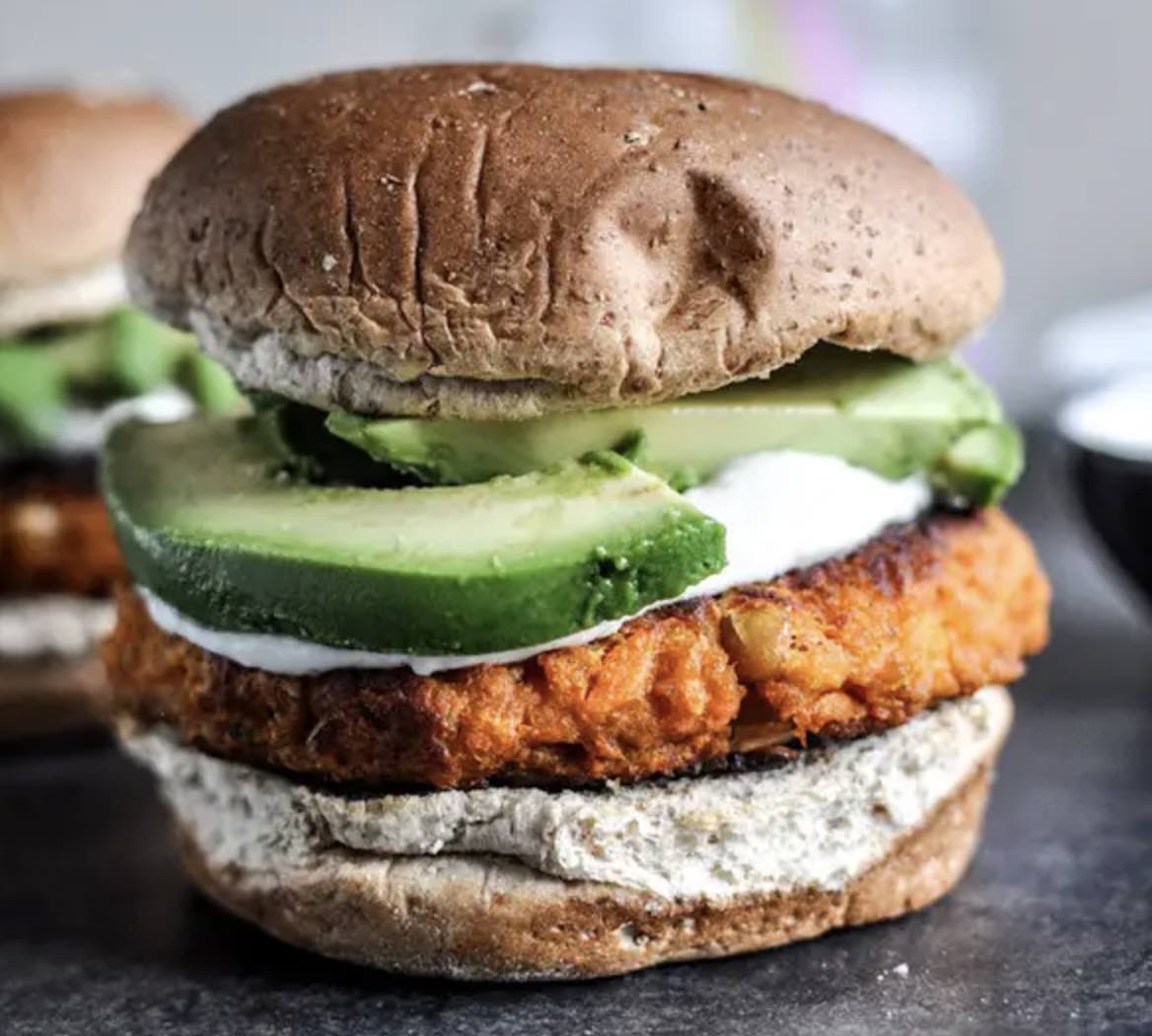 Potato Mash Burger
Another vegetarian option, the Potato Mash burger recipe nothing like the Ultimate Veggie. This vegetarian burger recipe is created from mashed sweet potatoes and includes roasted garlic, panko bread crumbs, oat flour, paprika, Greek yogurt, avocado, maple syrup, and a whole lot more.
---