HBX is an online fashion store that features over two hundred well known and up and coming brands that have great designs, material, and looks. HBX features clothing for both men and women, girls and boys, ranging from children to adults, as well as shoes and accessories for all age groups.
HBX is exactly what you need when you are looking for fashion and style, and you can find everything you need to look great all in one place. The brands that are on HBX come from all over the world, including places like New York, Los Angeles, Paris, and London, just to name a few.
If you are searching for fashion for casual wear, formal wear, or anything in between, HBX is a fantastic place to look to get what you want and look great. What's even better than over two hundred brands worth of great fashion? Getting that awesome clothing with a great deal. Here is a coupon and deal guide for saving some money off of those trendy styles from HBX.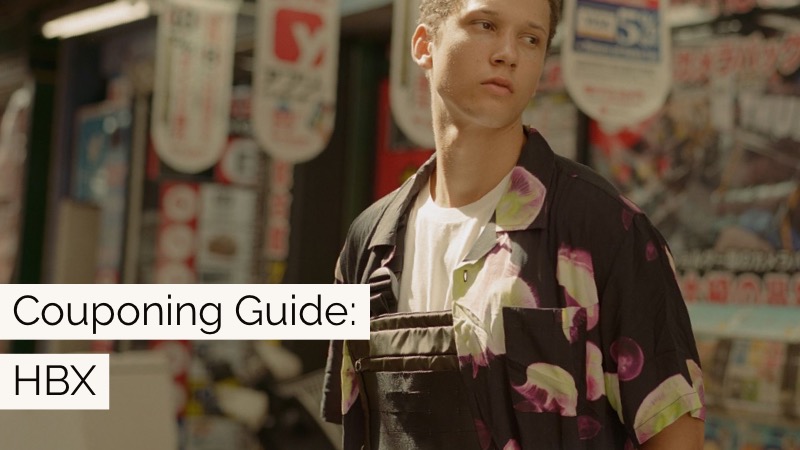 HBX Couponing and Deal Hunting Guide
Sign up for HBX's e-mail list. You can find the e-mail subscription section at the bottom of the HBX website, and you can also find it through a pop-up that randomly comes up when you are browsing the site. When you sign up for the newsletter, you will receive information about all kinds of new products, upcoming sales, and you will also get the chance to receive ten percent off your very first order with HBX.
Check Coupon Cause for deals. Coupon Cause is a great website that features all the latest and best coupon codes, offers, and deals for a variety of online stores, including HBX. Coupon Cause has curated all of the best HBX online deals and coupons so you can find all the savings collected in one convenient place. Another benefit to using Coupon Cause? They donate a portion of their referral proceeds to nonprofit organizations!
Follow HBX on social media. Companies are always thankful for their loyal subscribers and social media followers, and because of that, they are often wanting to express their thanks. In this case, many companies will offer their followers and subscribers coupon codes and promos that are exclusive to social media. You can get in on these deals too. Simply follow HBX on their social media accounts, such as Facebook, Instagram, and Twitter.
Download the HBX app. If you have a smartphone or tablet, downloading the HBX app can give you the chance to hear about future deals and sales before others! With the advantage of push notifications and updates, you will always find the next best thing! Simply download the app for your Apple or Android device and you will be ready to go!
Saving money while s hopping is important to many people, and when it's so easy to do, why wouldn't you? Simply checking the HBX app for deals and upcoming sales, following HBX on their social media accounts, and signing up for their e-mail list can help ensure you get a great deal off your purchases. Another great way to save money while shopping at HBX is to check out the store's coupon page at Coupon Cause!