10 Products to Bring Your Daily Routine Into the Future
February 21, 2019 by Wes R. Kasik
It's increasingly difficult to keep up with the dizzying pace of modern innovation. Almost anything can be made easier, faster, or more fun with a little technological ingenuity. In today's blog, we've gathered ten forward-thinking products that bring your daily routine into the future, and beyond!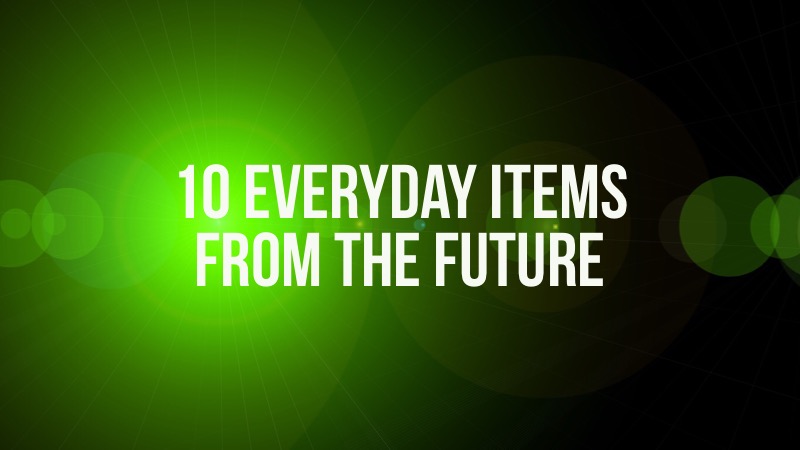 10 Futuristic Everyday Items
August - Smart Lock Pro Connect
Everything else in the home is getting smart; why not one of the most critical components, security? The August Smart Lock Pro Connect enables secure keyless entry for the family, accessible anywhere via the August app. It works with three voice assistants and is compatible with most expanded smart home security systems.
ECOVACS - DEEBOT R95 Robot Vacuum
The robotic vacuum cleaner has been around for some time, now. Only recently, however, has it passed the threshold as a worthwhile investment for your home. Like any other invention, it's taken some time to perfect. The Deebot R95 is nearly perfect: a top-of-the-line product complete with Amazon Alexa voice commands, laser home mapping, and smartphone controls.
Square Off - Grand Kingdom Set
Chess, one of the world's oldest games, has leapt forward in time thanks to Square Off's innovative technology. Their artificially intelligent smart board reacts to your every move in twenty difficulty settings. Synced with a smartphone, its carved wooden pieces magnetically glide at the direction of any active app-enabled competitor in the world. The coupons found at our Square Off section can help you save on your order!
Invigorated Water - Alkaline Water Filter Pitcher
The future should be, and hopefully will be, cluttered with much less plastic waste. To move in that direction, we'll need to leave bottled water behind, among many other things. Every home should have a quality water filtration system of some kind. Invigorated Water makes an impressive line of Alkaline-infusing filters, the result is crystal clear crisp drinking water that better absorbs into our bodies. Visit our page for Invigorated Water to find new deals you can use to purchase online.
You already know Sonos as an industry-leading brand in wireless audio hardware. What you may not know, is that their multipurpose Amp has rear ports for traditional wired speakers, too, bringing them into the twenty-first century with wireless control. With a hybrid set-up, users unlock handheld track and playlist selection from more than seventy streaming services anywhere in your home.
Sony - Wireless Noise-Canceling Headphones
Dangling and easily tangling cords are a thing of the past. Sony's gorgeous full-set wireless headphones are perfect for those of us who require a soundtrack while working or working out. Their included carrying case and industry-leading noise cancellation technology make them great for travel, too. Stylish and wearable in two colors, they stand apart from a sea of bland white earbuds.
Instant Pot - Countertop Pressure Cooker
Kitchens have not escaped the ongoing cultural revolution built on instant gratification. Instant Pot is known for pushing technological boundaries in this field. With their 6-quart countertop pressure cooker, users are freed from the hot stove and enjoy thorough temperature and timing options via touchscreen interface.
Home Networks - LED Mirror with Bluetooth Speakers
With their futuristic Bluetooth-enabled mirror, Home Networks imagined a world where we'd no longer have to lug a wireless speaker into the bathroom for our mid-shower jam sessions. Touchscreen control and flattering adjustable LED lighting make it a must-have for techies and make-up artists alike. Just be careful with the water bill.
Doggie-cams, too, have been on the market for years, in expensive and impractical forms. Furbo's Ellen-backed offering is neither. Compact and app-enabled, it's easy to set-up and use. With an HD camera, on-demand treat tossing, and two-way audio, it provides deep and meaningful benefits for doggies, and their owners, who suffer separation anxiety. Check out the Furbo section to find a new coupon to save on your order!
Ember - Temperature Controlled Travel Mug
The noble mug, a timeless invention wielded by far earlier generations of men and women, has finally received a functionality update. Ember designed a line of startlingly sharp-looking smart mugs, equipped to sense and adjust the temperature of its contents, save and remember drink settings, and charge on a wireless coaster. What a time to be alive.
---