Money Saving Tips for July 4th with Coupons
June 18, 2018 by Eric White
July 4th is easily one of the best holidays of the year. With a focus on barbecue, friends, family and fun, July 4th is one of those holidays that's always looked back on fondly.
But to be realistic, July 4th can also end up being a bit pricey. When you add up all the groceries you'll need for the grill, decorations, fireworks and the rest, you can be looking at an impressive bill.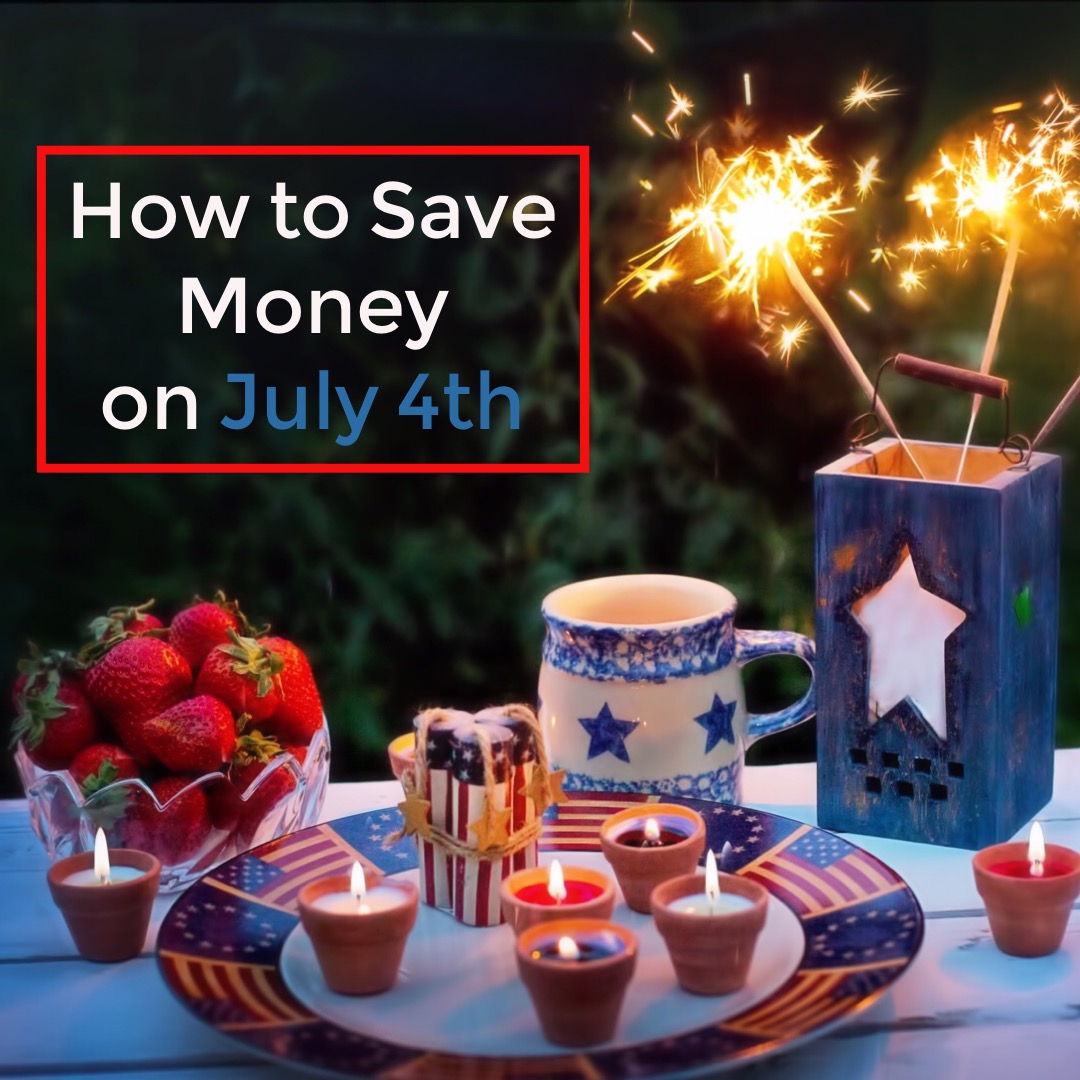 That's where July 4th coupons come in! Here's how you can save money on your July 4th.
July 4th Money Saving Tips and Coupons
July 4th sales are everywhere. Indeed, July 4th tends to be one of the most popular sale and deal days of the year. Whether you're looking to buy products for your Fourth of July party or hoping to score another deal on something else you need, July 4th is a great time to shop. There are a few time-tested ways to save money on July 4th.
First, let's check out a few tips for saving money on July 4th:
Shop locally. Check out local newspapers and advertisements for information on July 4th deals you can take advantage of. Local businesses LOVE offering July 4th sales that bring customers into their doors and this is a great opportunity for shoppers to save money. This might be a cut-out special at the local grocery store or a massive sale on electronics. Check out our VONS.com coupons to see what's available to use now.
Buy non-party items. That means, if you need a new couch or piece of furniture, try looking for that around July 4th! Many of the most popular brands have massive Independence Day sales that include more than just the stuff you'll need for your July 4th party. We recommend buying home goods and electronics during July 4th week.
Check out the Coupon Cause July 4th coupon section before shopping anywhere! As we'll note below, we have a bunch of really great July 4th deals you can take advantage of. Be sure to check in to CouponCause.com before shopping on Independence Day or any other day of the year!
Follow your favorite brands on social media. Social media is always a great place to find what stores and brands are having sales. If you know of a product you want, check out the Twitter, Facebook or Instaagram pages of that brand or merchants who carry it to see if there's a sale you can take advantage of this July 4th!
Now, let's check out some of the July 4th deals we already know about.
Marmot: 25% off sitewide 4th of July sale
Flags Connections: Extra $15 off $100+ orders with code JULY4
Cool Glow: 15% off $69.99 orders with code COUPONCAUSE15
Potato Parcel: 15% off orders with code FIREWORKS15
Hobby Lobby: 30% off July 4th decor, crafts and more
e4Hats.com: Up to 20% off for July 4th
iHome: 17.76% off with code INDEPENDENCE
For more awesome July 4th coupons and deals, visit our July 4th coupon page.
---