CC Cause Spotlight: Code.org
March 1, 2018 by Eric White
As we move through the 21st century, computer sciences are becoming more and more important to everyday life. Today, nearly every (if not every) public system is maintained at some level by computers, from the water we drink to the stoplights we wait at.
And then consider all of the private enterprises that rely on computer sciences! Brands like Lyft, Doordash and Yelp are as much a part of our society as sports or Hollywood movies and all are totally reliant on computer sciences. All of this increased reliance means increased opportunities for young people.
Code.org is actively bringing computer sciences to students right in their classrooms, with a focus on girls and other minorities. It is their belief that children should have as much access to computer science as they do chemistry or algebra.
Let's take a closer look at the CODE mission, how they've made a difference and how you can get involved!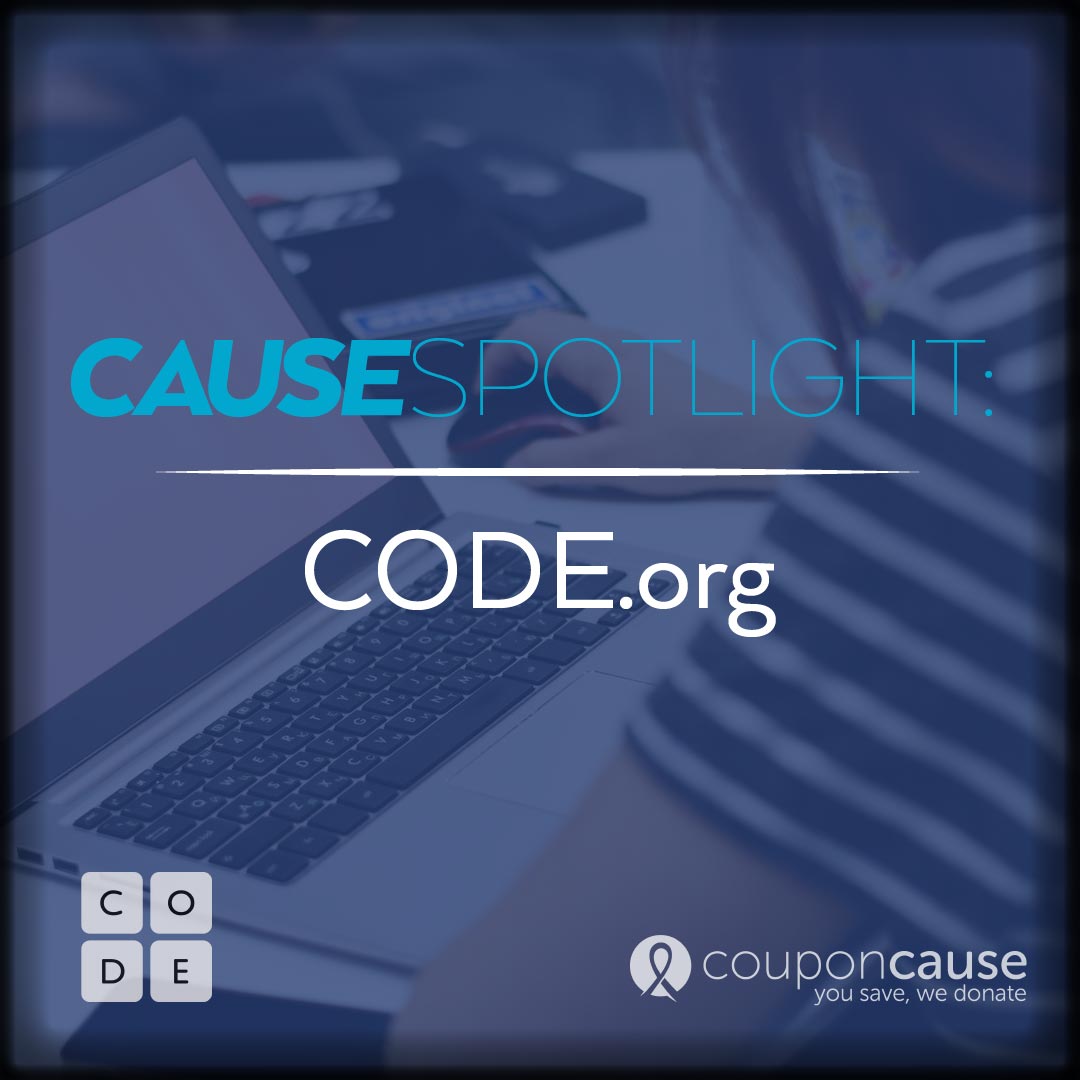 Code.org Mission
The future for many of our current students is tied to computers. According to the Code.org website, there are currently over 500,000 computer science-related job openings just in the United States! Compare that to just less than 50,000 computer science graduates last year. It only makes sense then that they learn about computers and how to work them starting at an early age.
CODE is a nonprofit dedicated to helping students get access to computer science learning materials and resources. CODE has managed to work with 10% of the students worldwide through their Hour of Code curriculum program for students K-12.
The curriculum provided by Code.org has been put together by their ever-growing team. What started as a simple startup with a goal of promoting computer sciences has now grown into an international force for good. Code.org states on their site that 99% of the teachers surveyed would recommend the intro CS program to other educators.
CODE also offers training for teachers and they stay involved in politics, helping to shape policies that benefit students, like establishing the standards for computer science education in over 40 states!
Get Involved with Code.org
If computer science education is something that inspires you, there are several ways you can get involved with Code.org, from sending a donation to actively participating with the group. Here are some suggestions for getting involved with CODE:
Code.org FAQ
What does CODE do?
Code.org is a nonprofit that is dedicated to helping young students learn the computer science skills they need to get a job tomorrow. Code.org focuses on women and minorities but believes that all children should have access to computer science education.
Where is CODE located?
CODE is based out of Seattle, Washington.
Does CODE use javascript?
No. Code.org actually uses a program called Blockly to teach users how to code. Through Blockly, users can learn the basics of coding and build a foundation onto which deeper knowledge of coding can be built.
Does CODE have an app?
No. Code.org does not have an app but they do have the App Lab program where users can learn how to build a simple mobile application.
Does CODE have a phone number I can reach?
Currently you can reach Code.org by submitting a request online. Visit the Code.org contact us page to begin.
---