Here's How You Can Ensure the Air in Your Home Is Clean
August 14, 2020 by Angie Long
According to an alarming statistic from the Harvard School of Public Health, the air you breathe inside your own home can be twice as polluted as the air you breathe outside. Whether it is because of dust build-up, mold, dust mites or other allergens, this is a pretty big problem, especially because more people are working from home than ever before and spend most of their time indoors.
Even certain cleaning products can cause poor air quality in your home. Since poor air quality can affect your overall health, such as irritating your sinuses or aggravating existing asthma, it is important to do what you can to reduce indoor air pollution. Here are some of our top recommendations for cleaner, safer air indoors.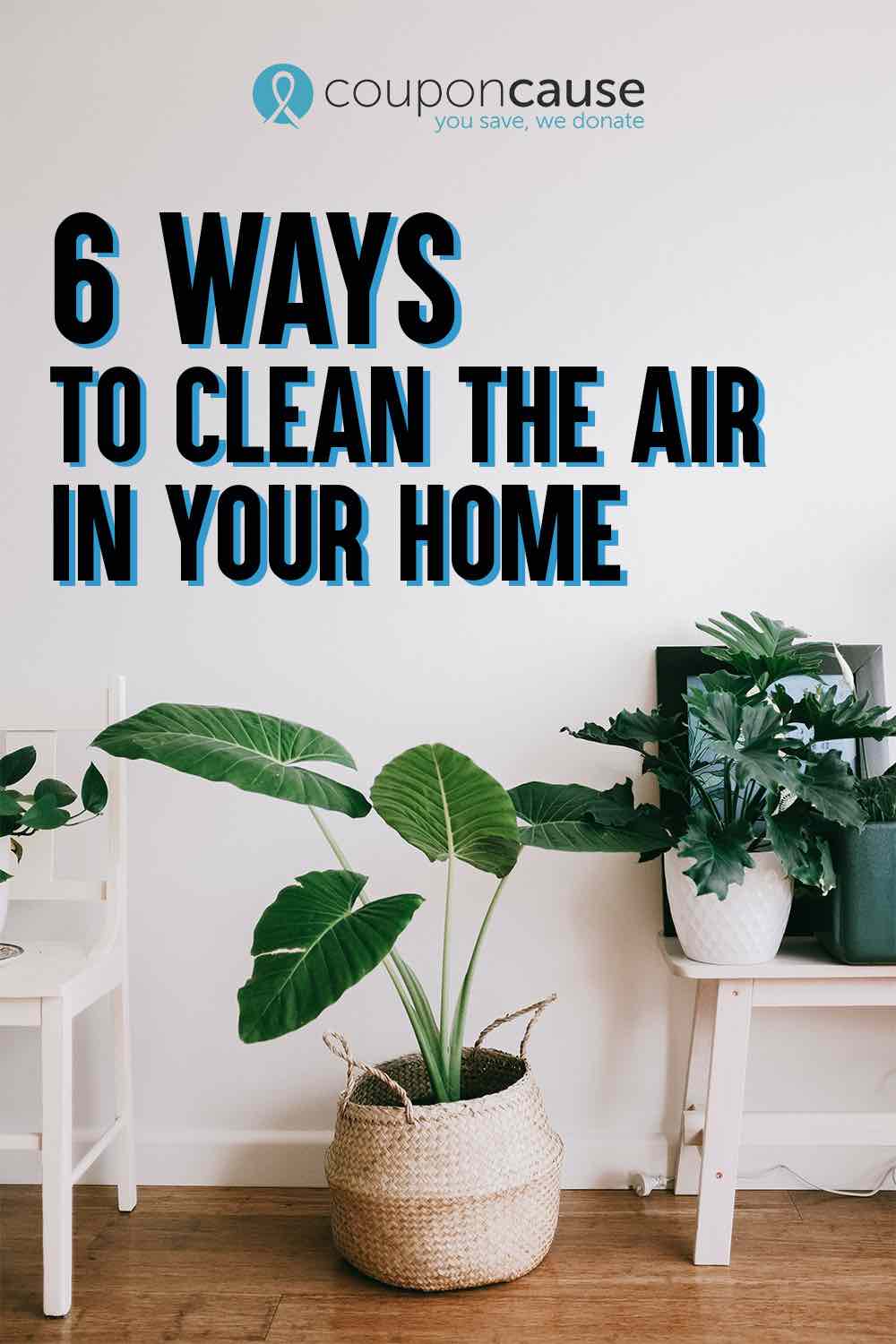 How to Clean the Air in Your Home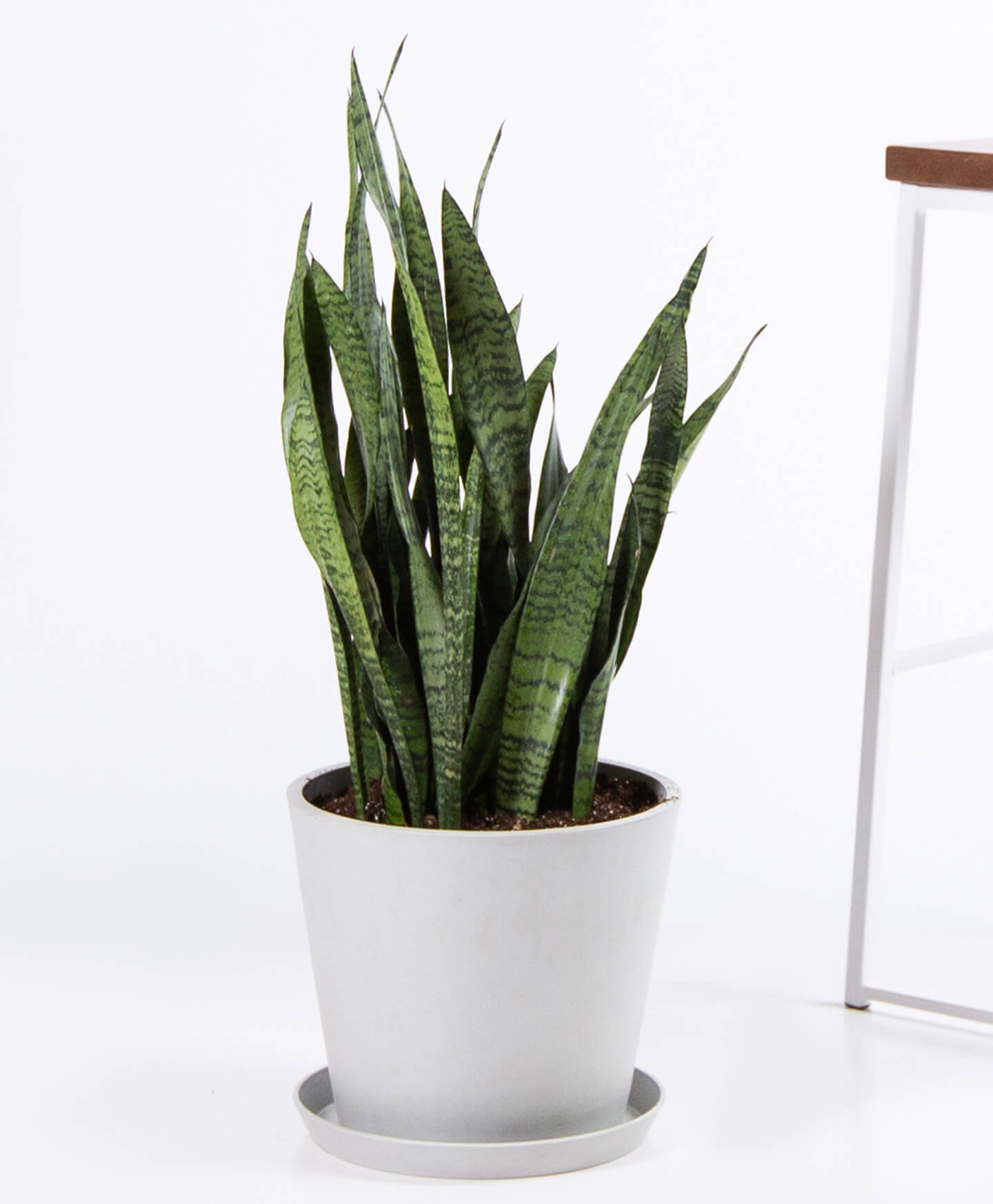 Order a Snake Plant from Bloomscape
It's no secret that plants are good for indoor air quality, but it may not be as well-known that some plants are better at air purification than others. Otherwise known as a Sansevieria, a snake plant is one of the best types of plants you can put in your home in terms of improving air quality. NASA even researched the plants and found that they can remove four major toxins from the air, including formaldehyde and benzene, while other plants only removed two. They're also great for allergy sufferers as they release lots of oxygen and moisture into the air, reducing the impact of airborne allergens and helping you sleep better at night. Plus, snake plants are extremely easy to care for, making them some of the best houseplants around. Here are a couple Bloomscape coupon codes you can use today to save:
Invest in a NuWave Air Purifier
If you're serious about improving your indoor air quality, something like the NuWave OxyPure Smart Air Purifier is a great option, especially during flu season. This machine continuously kills 99.99% of bacteria while also eliminating airborne viruses, allergens, odors and smoke, for clean air. Its five-filter system for air cleaning that also protects your home from mold spores, dust mites, pet dander, toxic gases and volatile organic compounds (VOCs). The filters are washable and can be reused for up to 20 years. Use a NuWave Air Purifier coupon to save money:
Make the Most of Your Ceiling Fans
You may think that your ceiling fan is supposed to make your room cooler, but it is actually intended to improve the air circulation — and ultimately air quality — inside your home. During the summer months, run your ceiling fan counterclockwise, not only for air circulation but to create a breeze that makes you feel cooler. During the winter months, reverse the direction of the blades so that they spin around clockwise. This helps mix the hot air that rises to the ceiling with the cold air below, which can also lower your heating bill. You should also consider installing a ceiling fan in any area of your home that tends to trap moisture, as the air circulation helps prevent the buildup of mold and mildew. You might also make added use of your exhaust fans for this same purpose.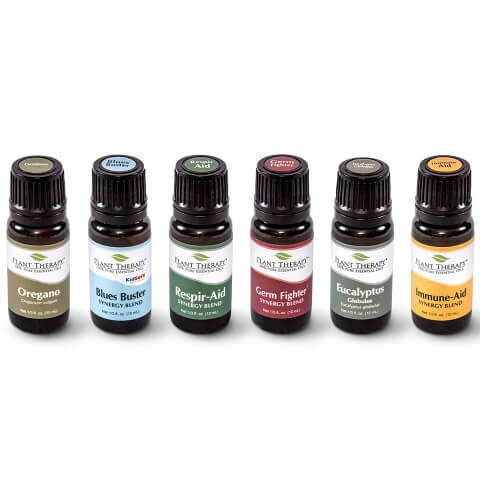 Breathe in Some Essential Oils
You might think essential oils are just for making your home smell nice, but did you know that they also help clean the air in your home, helping you breathe easier as well. There is a wide variety of essential oils that have antiviral, antibacterial and antifungal properties — helping eliminate germs on the surfaces in your home, in the air you breathe and on your body. This Wellness Set from Plant Therapy includes six of their best essential oils for better air quality and overall wellness:
Oregano
Blues Buster
Respir-Aid
Germ Fighter
Eucalyptus Globulus
Immune-Aid
Here are two Plant Therapy discount codes you can use to save on your order:
Don't Forget an Essential Oil Diffuser
If you are going to purchase some essential oils, you'll need a diffuser to spread the oil vapors throughout the air. There are loads of different types of diffusers out there. You can even get them for your shower or even your car. Check out this shower diffuser from OasisDiffusers.com. It accepts oil bottles from all major brands, whether 5 ml, 10 ml or 15 ml bottles. It also can hold two bottles, so you could diffuse them both at the same time or just one at a time. Use an Oasis Diffuser promo code to save on this order anytime:
Use Natural Cleaning Products to Avoid Toxins
When you use strong cleaning products, you may think you're doing something good for your home, but the same stuff that kills the germs may just be the same stuff that puts toxic air into your home, irritating your eyes or throat, causing headaches and even leading to more serious health problems like cancer. Using natural cleaning products is an easy way to avoid those health conditions. Grove Collaborative is a great resource for products that aren't only natural but are earth-friendly as well. They even offer free products to first-time buyers and customers in their VIP program. Save on your order with Grove Collaborative coupons:
And of course, one of the best ways to make indoor air quality closer to outdoor air, is to simply open windows!
---