Oscar Predictions 2018: Best Picture
November 7, 2017 by Eric White
November means one thing for cinephiles: Oscar season. As is tradition, many of the best movies, the flicks that will be considered for Academy Awards in February of next year, will be released during the months of November and December.
Yes, we have seen a couple potential Oscar releases already this year. There were a couple tucked away with the other best summer blockbusters of 2017, and we will get to those!
Between 5 and 10 pictures will ultimately get nominated for Best Picture 2018 at the Academy Awards. So without further ado, let's get into our 10 Best Picture nominees of 2018 Oscar predictions!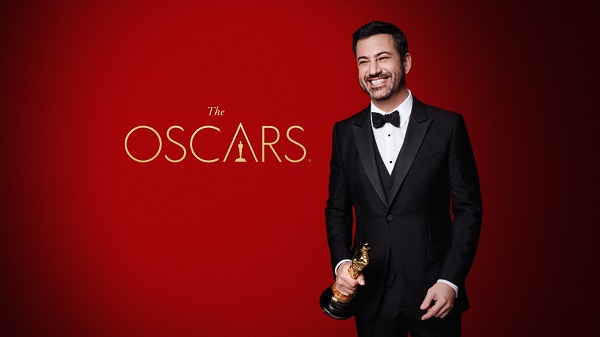 Note: The number in the parenthesis is the movie's current IMDB rating.

10 Best Picture Oscar Predictions 2018
10. Mudbound (6.3): Netflix is swinging for the crown with their upcoming Netflix original movie Mudbound. Set during the days of slavery in the south, Mudbound is a story about two men returning home from World War II to find that they are still viewed as slaves by the country they fought and nearly died for. Mudbound rounds out our top 10 Oscar 2018 predictions for Best Picture and to that we say, go ahead Netflix. Go ahead. Mudbound will be available on Netflix November 17th.
9. Detroit (7.6): Released earlier this summer, back in August, Detroit is a drama set in facts. Set against the turbulence of Detroit in 1967, Detroit tells the story of a group of police officers gone rogue. Racial tensions play high in this years Oscar Best Picture nominees and Detroit is a reflection of our society today through the lens of the past. Detroit stars John Boyega and Anthony Mackie.
8. Lady Bird (8.1): Lady Bird is the first dark comedy we will highlight on our Oscar predictions 2018 list... but not the last! Starring a cast of relatively unfamiliar faces, Lady Bird has had a lot of early nomination success. Lady bird is about a young woman living in Northern California, struggling with her journey into adulthood and her relationship with her mother. Lady Bird was released November 3rd.
7. Get Out (7.7): Comedy actor Jordan Peele took the cinema community by storm back in February with his directorial debut, Get Out. Another race-driven Oscar nominee, Get Out is equal parts tense and comedic. It's hard to properly describe the emotions evoked by this movie! We recommend getting out and seeing it. You can buy Get Out with a Target coupon and save money.
6. I, Tonya (7.4): I, Tonya may be one of the most interesting takes on a true story that we have seen in a while. Labeled a biopic of Tonya Harding, I, Tonya seems more like an exaggerated tale of an un-heroic fall from grace. Starring Margot Robbie, Bobby Cannavale and Sebastian Stan, I, Tonya has the potential to knock the socks off movie goers. See it in movie theaters on December 8th.
5. Blade Runner 2049 (8.4): Easily the most visually appealing of all our Oscar 2018 predictions, Blade Runner 2049 was the movie that fans of the original film were hoping for when it was released in October. Starring Ryan Gosling, Ana de Armas and of course, Harrison Ford, Blade Runner 2049 manages to capture all of the wow and flash of the original Blade Runner. It tells a unique story that follows up where the first movie leaves off, expanding on it in its own unique ways (hello, holograms!). Director Denis Villeneuve will definitely be a Best Director 2018 nominee.
4. The Florida Project (8.1): From the director that brought you Tangerine comes another incredibly human and visceral tale. The Florida Project brings us newcomer child actor Brooklynn Prince and Willem Dafoe at his very best. Set over a summer in the shadow of Disney World, the film is about a young girl who lives in a motel with her caring but rebellious mother and the motel owner who ends up taking care of both of them. The Florida Project is in theaters November 10th.
3. Dunkirk (8.3): Anytime Christopher Nolan comes out with a movie, you can guarantee it will be an Academy Award nominee in more than one area. Dunkirk is a story of survival and a top Oscar 2018 prediction for Best Picture. Watch as the German Army surrounds and slaughters Allied Forces as they try to get back home. The film is a unique take on the well-worn World War II genre and features some of the best, most realistic sound we've heard in a war film! Use an Amazon coupon to save on your DVD order.
2. Call Me By Your Name (8.4): Call Me By Your Name is a story about finding identity and discovering gay love. Judging by the trailer, Call Me By Your Name seems to be a real tug on the ol' heartstrings and something of the highest quality to watch outside of what is mainstream. LGBTQ movies have done well at the Academy Awards, further solidifying Call Me By Your Name as a top Oscar 2018 prediction for Best Picture. Starring Armie Hammer and Timothee Chalamet, look for this movie to be nominated in several categories. It is in theaters November 24th.
1. Three Billboards Outside Ebbing, Missouri (8.3): Three Billboards Outside Ebbing, Missouri is our top pick for 2018 Best Picture because of its content, the cast, the trailer and especially, its early success in the awards circuit. Directed by Martin McDonagh of In Bruges and Seven Psychopaths and starring Frances McDormand, Woody Harrelson and Sam Rockwell, Three Billboards Outside Ebbing, Missouri looks like a side-splittingly funny yet intense drama that has everything you could want out of a movie. Check out the trailer and we'll see you at the movies when it's released on November 10th!
The rest of our Oscar 2018 predictions for Best Picture: The Shape of Water, Wonder Woman, The Big Sick, Battle of the Sexes, Wonderstruck, The Post and Molly's Game.
---