Top 10 Last Minute Gift Ideas
December 17, 2021 by Stacy Garrels
Are you scrambling to find a gift at the last minute? Maybe procrastination has got the better of you. Or, you're realizing you need to buy a gift for someone's kid or for a host at a holiday fete you'll be attending.
You could show up with a seasonal mug stuffed with candy and wrapped in cellophane - the kind you see at every supermarket, gas station, and hardware store across the country. Or, you could give a gift that's a little bit more thoughtful and that will actually be happily used and deeply appreciated.
Here are 10 solid last minute gift ideas for kids, tweens, teens, and adults on your list.
1 | Ticket to Ride Board Game $22
A fun board game is always a great holiday gift. People who love strategy games like Monopoly or Settlers of Catan will enjoy Ticket to Ride. Pick it up for around $22 at Target or Walmart.
2 | LG CordZero Vacuum (with a FREE Total Care Kit Worth $150)
While years ago gifting a vacuum may have been a no-no, vacuums are now a hot gift. With so many robotic and cordless options, vacuums are fun yet practical gifts people love to get.
Check out the LG CordZero All-In-One Auto Empty Cordless Stick Vacuum. It's the first stick vacuum that charges, stores tools and automatically empties the dust bin- all in one sleek docking station. The CordZero™ All-in-One Tower™ not only tackles tough jobs, it makes the job easier thanks to the powerful tower that empties your dustbin after every use.
There's still plenty of time for you to get it shipped from LG.com, or you can pick it up at a Best Buy store. And right now, you can get a FREE Total Care Kit with your purchase of an LG CordZero vacuum. That's a $150 free gift.
3 | Packed with Purpose Holiday Gratitude Galore Box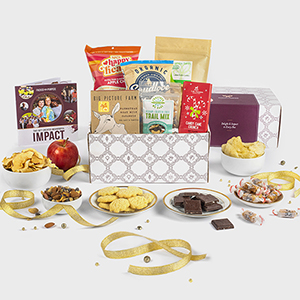 If you're looking for a truly sweet way to send holiday cheer with purpose, you'll find it in this Holiday Gratitude Galore box from Packed with Purpose. Delicious treats include organic dark chocolate studded with peppermint candies, award-winning goat milk caramels, crisp lemon butter cookies, and more! This delightful gift is hand-curated from organizations that are committed to doing good in their communities. From job opportunities for adults with developmental disabilities and refugees to supporting under-resourced women, sustainable agriculture, and animal welfare—each delicious snack gives back and comes beautifully packaged in a 100% recyclable box.

Right now you can save $10 off your Holiday Gratitude Galore Box.
4 | Wild Fable Oversized Puffer Vest $32
A puffer vest that keeps you warm while making a style statement makes a thoughtful gift. Pick up a Wild Fable (Target brand) vest for only $32. There are 3 color options, and the vest comes in sizes XS to 2XL.
And since it's a Target brand vest, good news. You can pick it up in a Target store. Although you may want to check online first for the size and color you want. You can buy it online and pick it up in your local Target store.
5 | Play-Doh Retro Can Collection 12-Pack $10.99
Play-Doh is still a mega-popular gift to give kids. There are plenty of different Play-Doh package options available, including different colors, accessories, and tools.
We like the Play-Doh classic, retro can collection you can find exclusively at Target for $10.99.
This is a perfect gift by itself, but you could pair it with a set of fun cookie cutters to put it over the top.
6 | North Face Beanie $29 at Macy's
A North Face beanie is a great gift for just about anyone. They're warm, soft, and stylish. North Face is a popular brand with just about everyone. You can find their beanies worn with T-shirts and shorts at skateparks, or with Carhartt jackets and boots in snowy, winter states.
Cuffed North Face beanies sell for $29 at Macy's.You can order online and pick it up in store.
7 | Merino Wool Blend Sweater $16.99
Pick up a Merino-acrylic blend men's sweater at Kohl's for $16.99. This sweater comes in 13 color options in sizes S to XXL.
You can have the sweater shipped to your house or a local Kohl's store, or you can shop in store.
8 | Oversized Plush Throw Blanket for $9.88
A plush throw blanket is a perfect holiday gift. Holiday themed prints are plentiful (with prices being slashed). Or you could go with a non-season specific print that your loved one can enjoy all year round. Pick one up at Walmart for $9.88.
9 | Kid Gorgeous at Radio City LP for $31.09
For vinyl album lovers, Kid Gorgeous at Radio City is a great gift. Any vinyl lover, or human being with a pulse, will laugh at Mulaney's comedy stylings. He's a good blend of old-school Brat Pack charm mixed with Ernest Geek Next Door.
The album sells for around $31 on Amazon or Walmart.

10 | Set of 2 LEGO Minifigure Storage Heads Yellow - LEGO® Collection x Target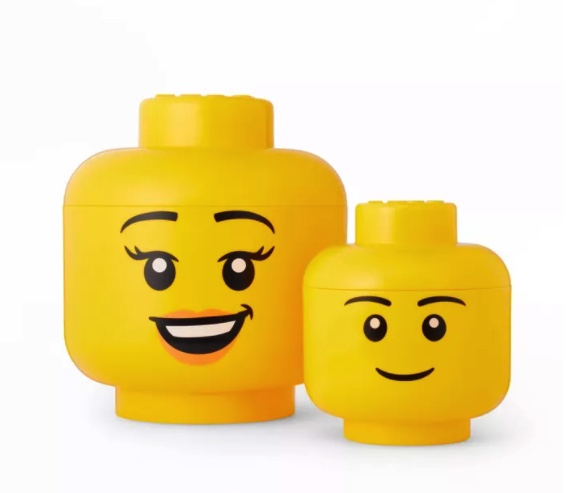 These LEGO storage heads are great for storing LEGO bricks and they're just plain joyful to look at. Many people use these LEGO heads to store cookies, stickers, pens, keys, or any other item you can think of. They're just cool. The LEGO storage set goes for $25 at Target and you can buy it online or in-store. As always, RedCard holders save an additional 5% off. Shop LEGO storage heads now.
---
.
---
---