After close to 10 years in the making, you may be familiar with Casetify's smartphone cases that are so strong they can withstand drops of over 6 feet. But did you know that the brand that started by turning your Instagram photos into phone cases now also sells a variety of other accessories? From watchbands to water bottles, see how Casetify's accessories will have people asking you, "Where did you get that?"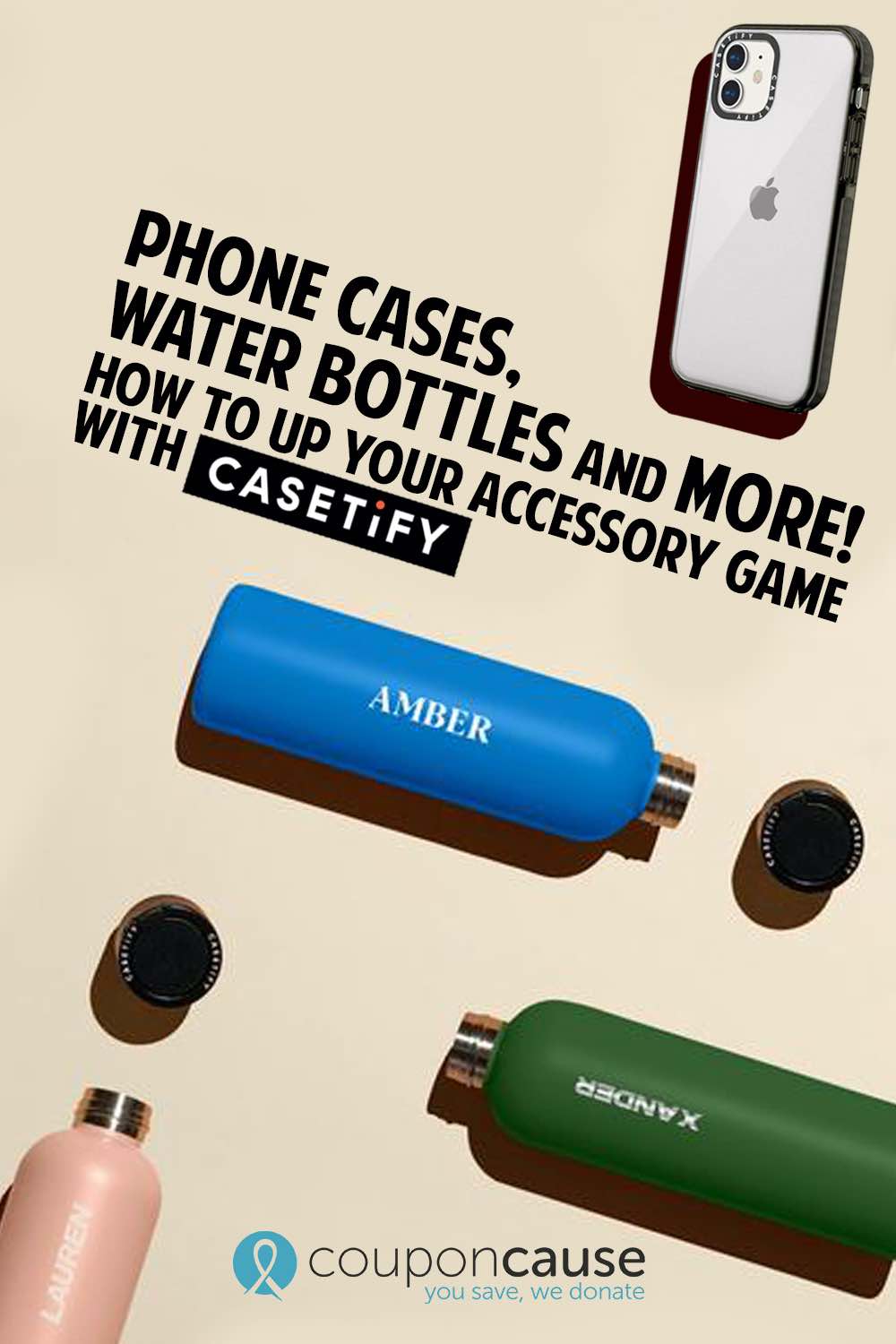 Best Casetify Accessories from Phone Cases to Water Bottles and More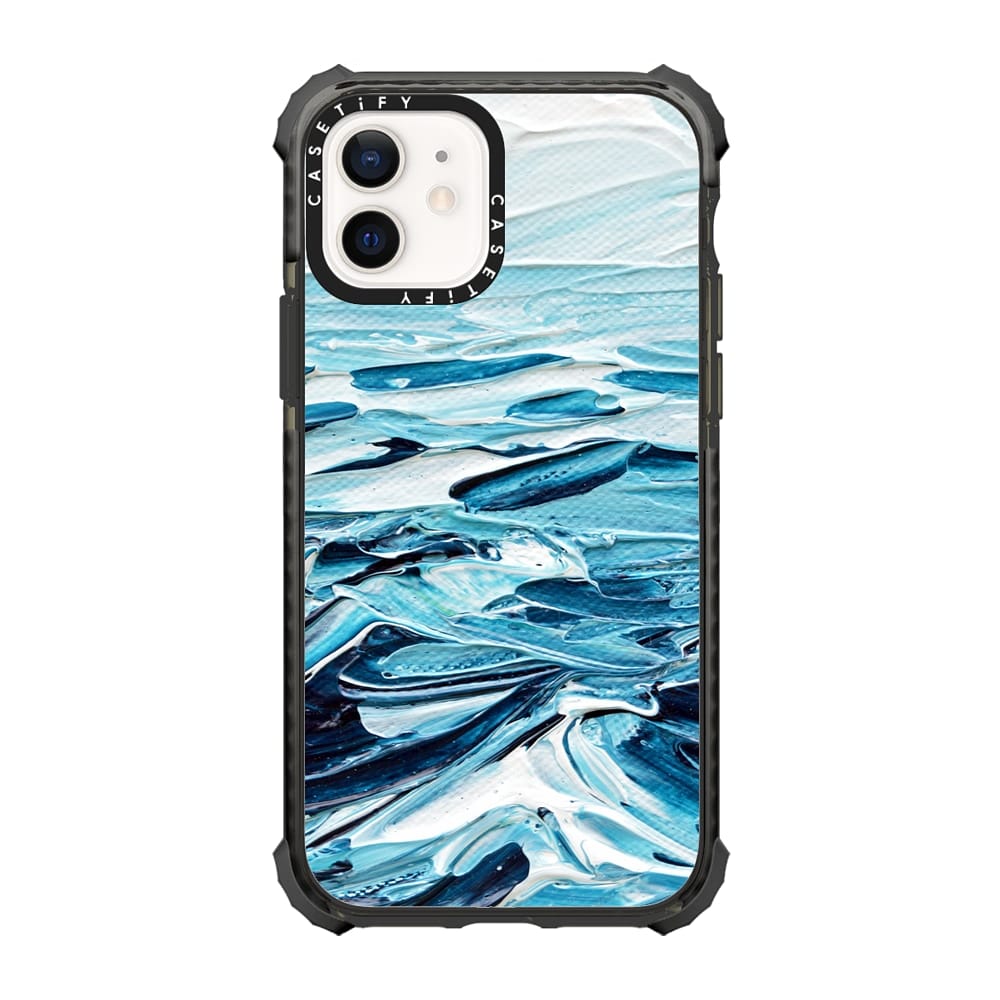 Phone Cases
Let's get into a little more detail about Casetify's phone cases. First, they are available for all types of Android smartphones and iPhones. Second, they are so customizable that you'll want to devote plenty of time on their website searching through your options. Here are the categories you'll need to consider: Design, Material, Case Type and whether you want it customized, among other things. If durability is your top concern, start with Case Type. One option you'll find there is the Ultra Impact case for iPhone 12 (although there's one for all types of iPhones). This Casetify phone case comes in a "waves crashing" design, although you can choose any other type, and offers complete protection when dropped from up to 9.8 feet (3 meters). Its coating also eliminates 99% of bacteria.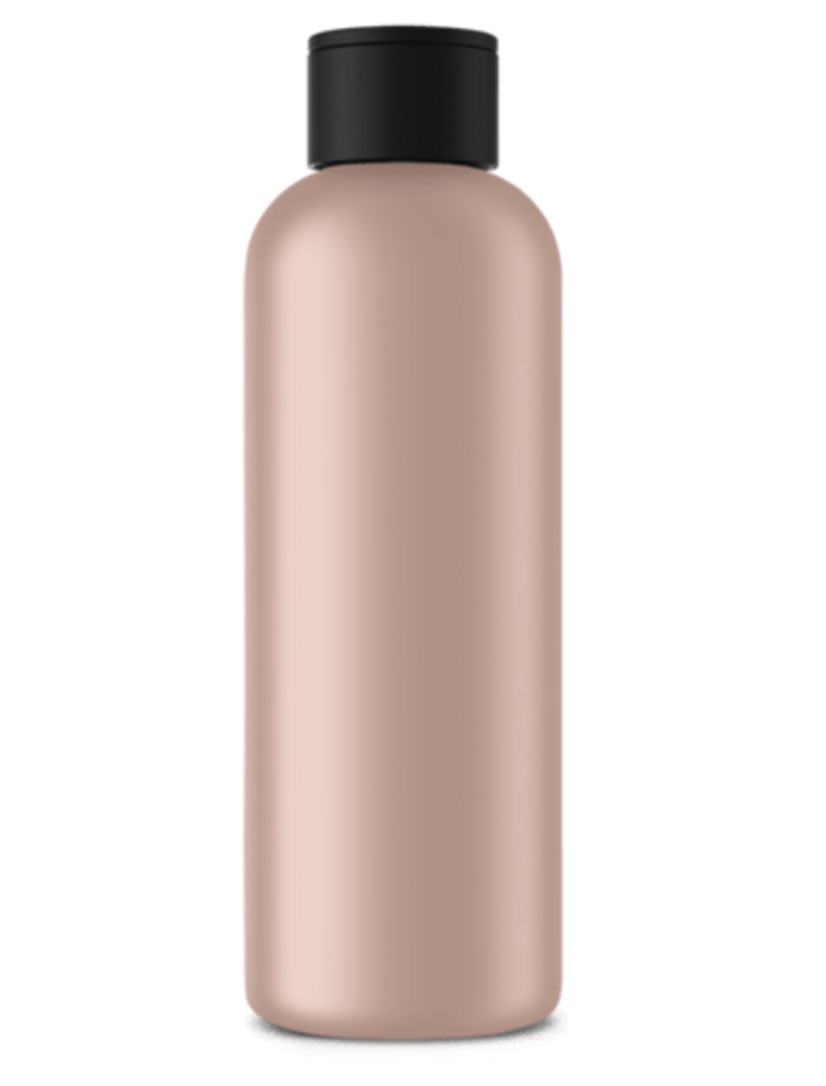 Water Bottles
Casetify's customizable water bottles are made with double-walled vacuum insulation, helping your beverage stay cold for up to an impressive 24 hours. If it's hot drinks you prefer, it will stay warm for up to 12 hours, which is longer than most workdays. Additionally, the Casetify water bottle made of lightweight stainless steel with a clever folding ring on top that allows you to easily carry it without adding extra weight or bulk.
And unlike most other stainless steel water bottles, Casetify water bottles:
Have openings wide enough for ice cubes
Won't perspire, meaning you won't have condensation all over your desk, car or inside your purse
Are free of Mercury, BPA, BPS and Phthalates
Won't transfer flavor from one drink to the next
Won't leak!
There are two size options: 18.6 ounces and 26 ounces. You can also choose from eight colors and even have it personalized, like this peach-colored water bottle that looks great with a name engraved on it. The cost is $45 for the 18.6-ounce size and only $4 more for the 26-ounce size.
If you're looking to make a purchase from Casetify, use one of these Casetify coupon codes to save: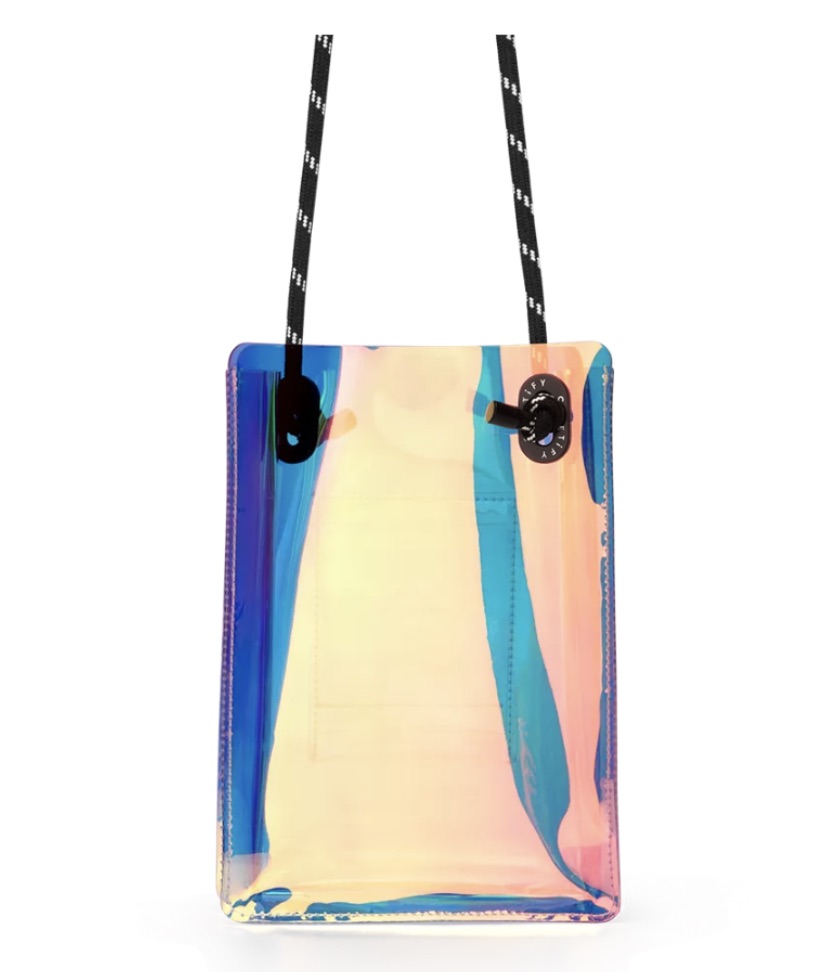 Sling Bag
When you have the coolest phone case in town, why hide it away in a pocket? You'll need something to carry it in that also shows off the phone case that you chose as a form of self-expression. The translucent sling bag comes in a choice of five different colors, like this Casetify sling bag in Galactic Dream that you can customize with your initials, name, a word or a hashtag. And its adjustable strap has metal stoppers that allow you to wear it however you want, whether crossbody, over the shoulder, as a fanny pack or as a wristlet. Plus it has three card pockets for your credit cards and ID.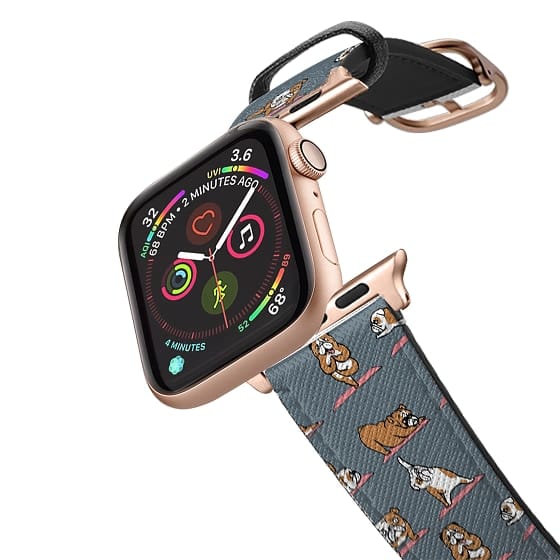 Watch Bands
Casetify also offers a wide variety of Apple Watch bands — a very wide variety. Choose from metal links, fabric or leather. Of course, you can have them customized as well. Or you could just choose from one of their trending designs, like this English Bulldog Yoga watchband. It's available in five different colors. The band is available in two different sizes: 38mm/40mm and 42mm/44mm.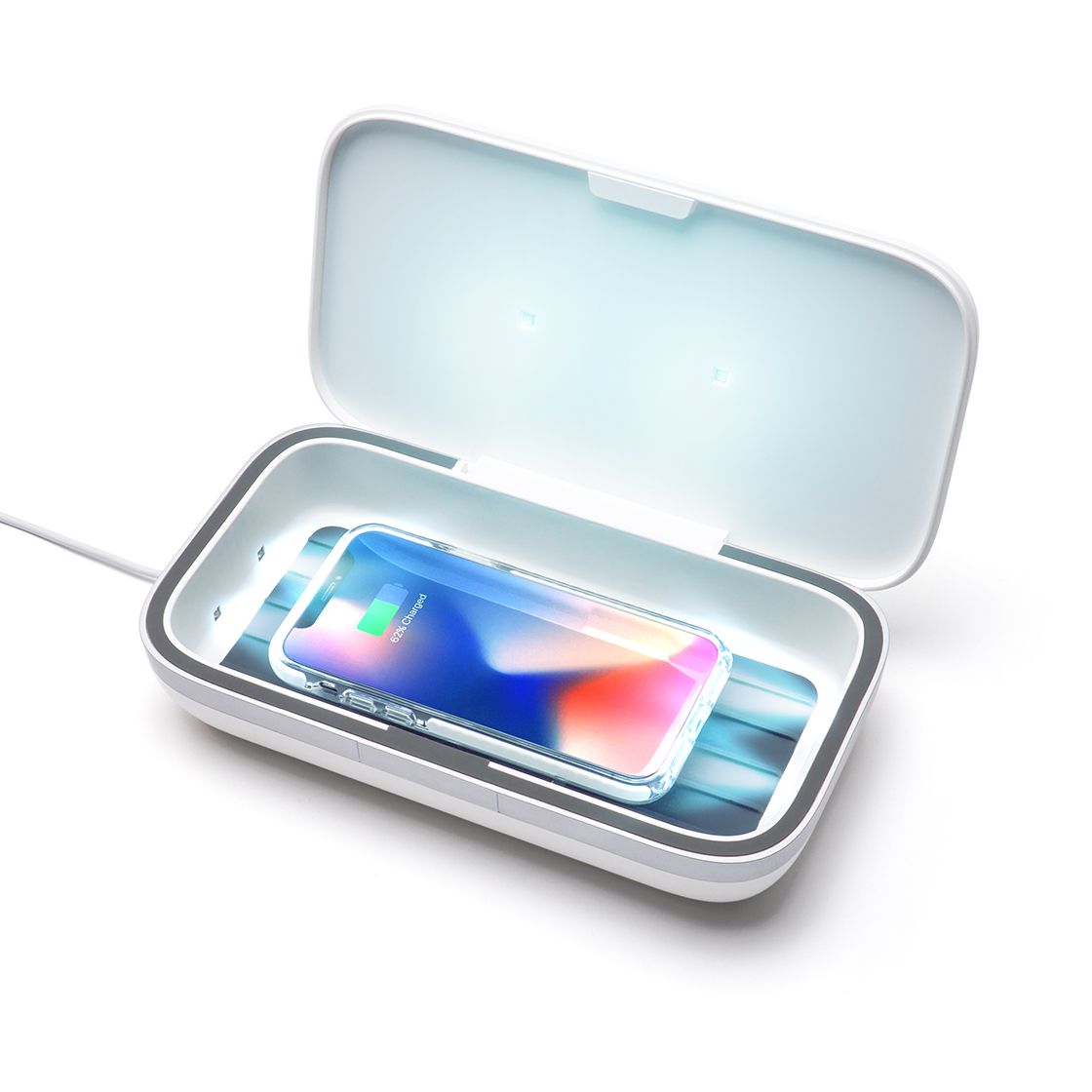 UV Sanitizer
These days, we have to be more careful about germs than ever. And when you think about how many germs your smartphone comes into contact with, it can be downright alarming. Casetify's UV Sanitizer disinfects germs that live on the surface of your phone case, and it only takes three minutes to do it. Simply connect the sanitizer to a USB cable, place your phone in the box, close it and wait for the flashing light to stop, indicating it is complete. Although the sanitizer hasn't been tested for effectiveness against COVID-19, it can still provide peace of mind that any other nasty germs will be eliminated, especially during flu season.