CBD oil is quickly gaining popularity in health and wellness communities for a variety of uses. Although not yet approved by the FDA for medical use, CBD is a natural supplement being taken by millions. CBD is available in a wide variety of forms, from topical creams to chewing gums and even breath sprays. However, CBD oil in tinctures is perhaps the most popular way to take CBD. Coincidentally, it's also one of the best ways to accurately dose CBD and absorbs rapidly into the body if applied under the tongue.
Our top pick for best CBD oil of 2020 is CBDistillery Full Spectrum CBD Oil Tincture 1000mg - 30ml. What makes it so great and how does it compare to competitors? In this post, we'll provide details on what makes CBDistillery CBD oil tinctures stand above four popular competitors.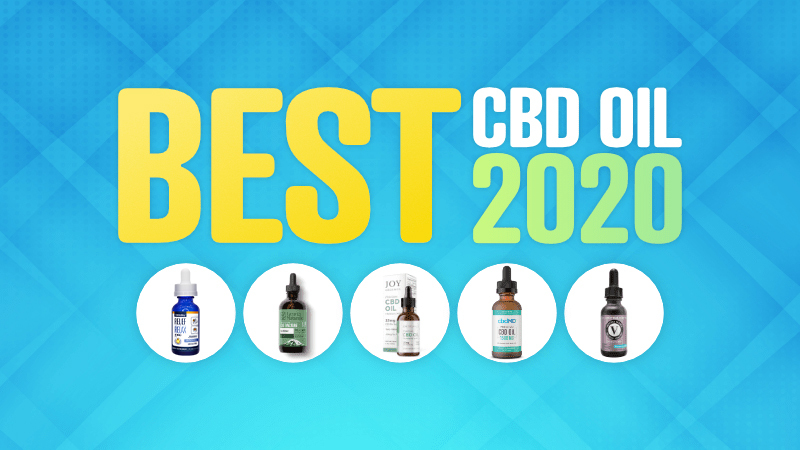 Best CBD Oil 2020
Flavors: Unflavored
Price: $60
Ingredients: Full Spectrum CBD Hemp Extract (Aerial Parts), Fractionated Coconut Oil (MCT)
Lab Results: Third-party lab tested by Pro Verde Laboratories, ACS Laboratory, and others; 33mg CBD per 1ml; < 0.3% THC; CBD to THC ratio of 23.1:1
Shipping & Availability: Free shipping on domestic orders over $75
CBDistillery's 1000mg Full Spectrum CBD Oil Tincture is among the best oils on the market and our choice for the best CBD oil of 2020. CBDistillery's oil is classified as full-spectrum. It contains up to 0.3% THC and includes other cannabinoids, as opposed to just CBD alone as in a CBD isolate. This allows users to experience "the entourage effect". This happens when the presence of multiple cannabinoids acts as an amplifier and increases the effectiveness of the formula.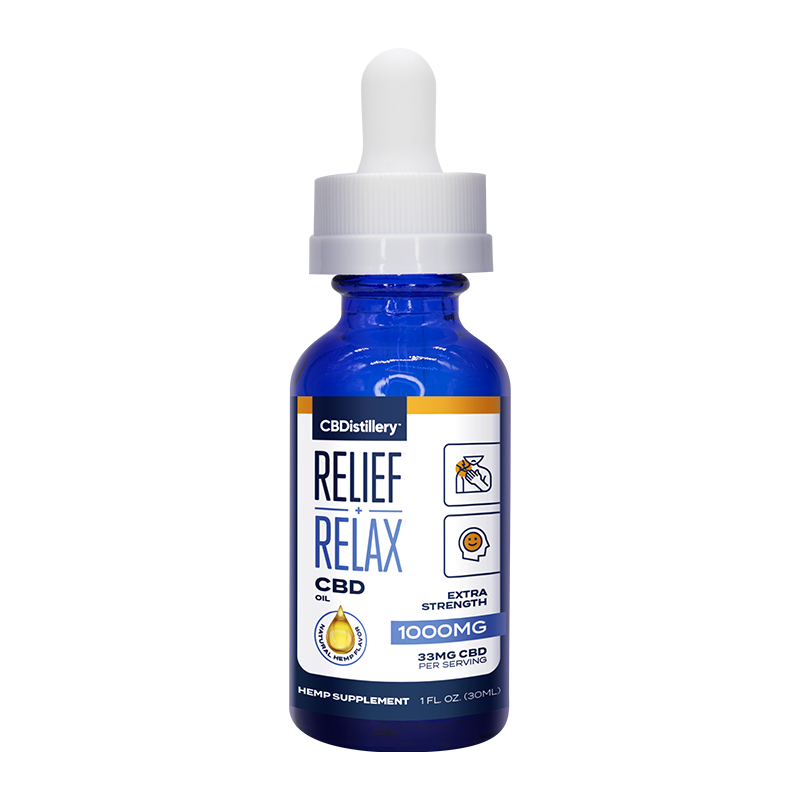 Curious to try CBDistillery CBD? Here are two CBDistillery promo codes you can redeem on an order today:
Verified
Details:
Ongoing Offer
Click "Show Coupon Code" To Activate This Deal. Exclusions May Apply
15% Off All Orders
CBDistillery is one of many CBD companies out there, so why is their CBD oil unique? This full-spectrum oil contains naturally occurring plant proteins, minerals, and of course CBD compounds. This company uses non-GMO hemp oil and includes laboratory results from third-party testing with all products. The Full Spectrum CBD Oil Tincture from CBDistillery contains only two ingredients and has 33mg of CBD per serving.
What are customers saying?
Reviews from customers online are generally positive for the CBDistillery CBD oil tinctures. Overall, CBDistillery stands out against their competitors and has earned the top spot due to their high-quality ingredients, brand transparency and the care they put into their products. Customers online recognize this and many mention it in their reviews. It is also common for user reviews to state that they will continue to use CBDistillery CBD products. CBDistillery uses only U.S. grown, non-GMO hemp and provides information online to help educate customers on CBD.
For those looking for a stronger dose, CBDistillery high concentration CBD is another top pick.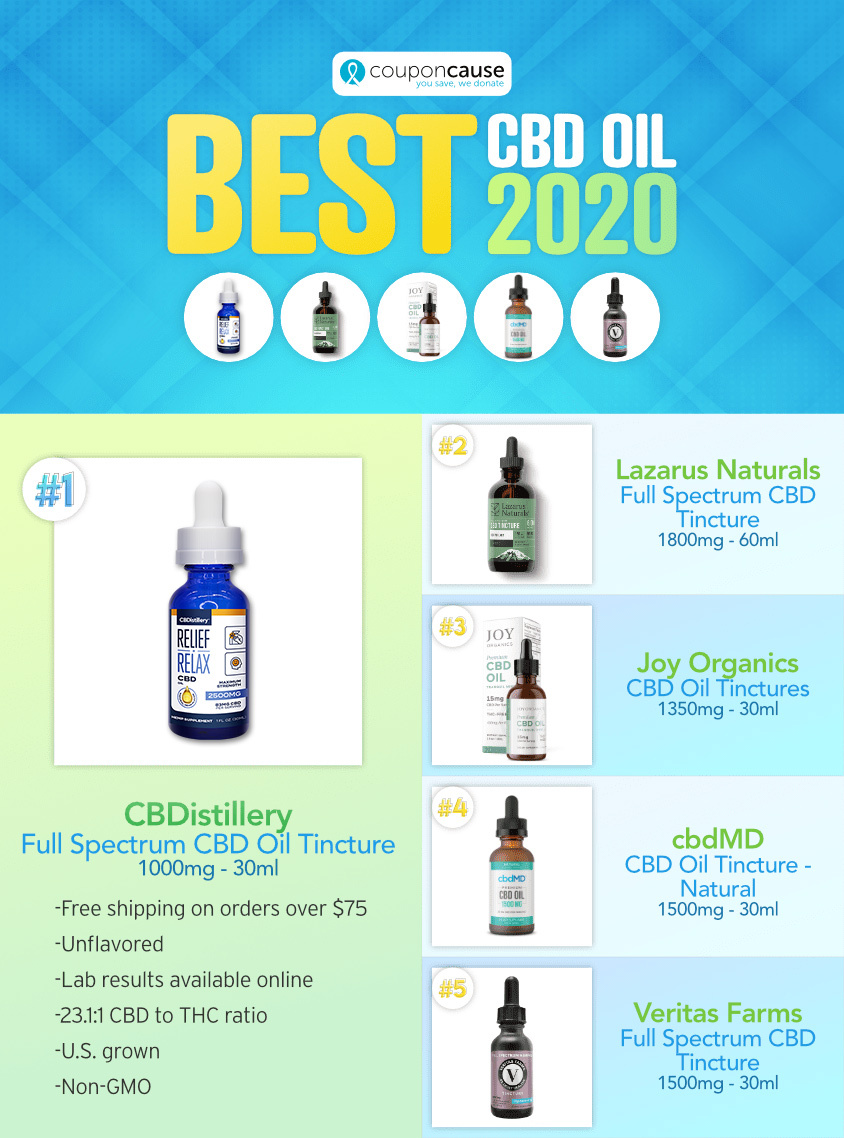 More Popular CBD Oils
Flavors: Unflavored
Price: $70
Ingredients: Organic Hemp Seed Oil, Hemp Extract, Organic Fractionated Coconut Oil
Lab Results: Lab-tested by and PIXIS Labs; 1.87mg THC/1ml
Shipping & Availability: Free 3-day shipping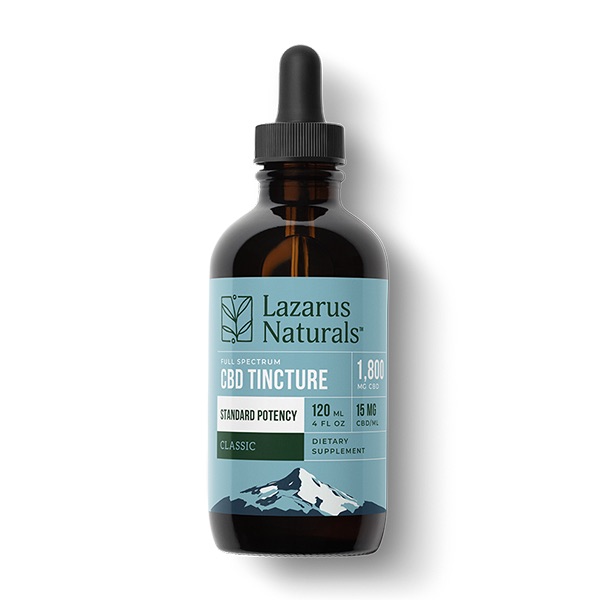 Lazarus Naturals, another frontrunner in the CBD industry, offers a standard potency CBD oil with three options: 1800mg, 900mg and 225mg CBD. This specific oil is double the size of the CBDistillery tincture at 60ml and is also a full spectrum CBD. Due to the larger size of the bottle, it is not as potent as the option from CBDistillery. Many of Lazarus Naturals' customers rave about the great prices of their products and their customer support.

Flavors: Natural, Tranquil Mint, Summer Lemon, Orange Bliss
Price: $99.95
Ingredients: Organic Extra-Virgin Olive Oil, Phytocannabinoid-Rich Hemp
Extract, Organic Essential Oil
Lab Results: Lab tested, full reports are unavailable but a summary is available
Shipping & Availability: Free shipping on orders over $50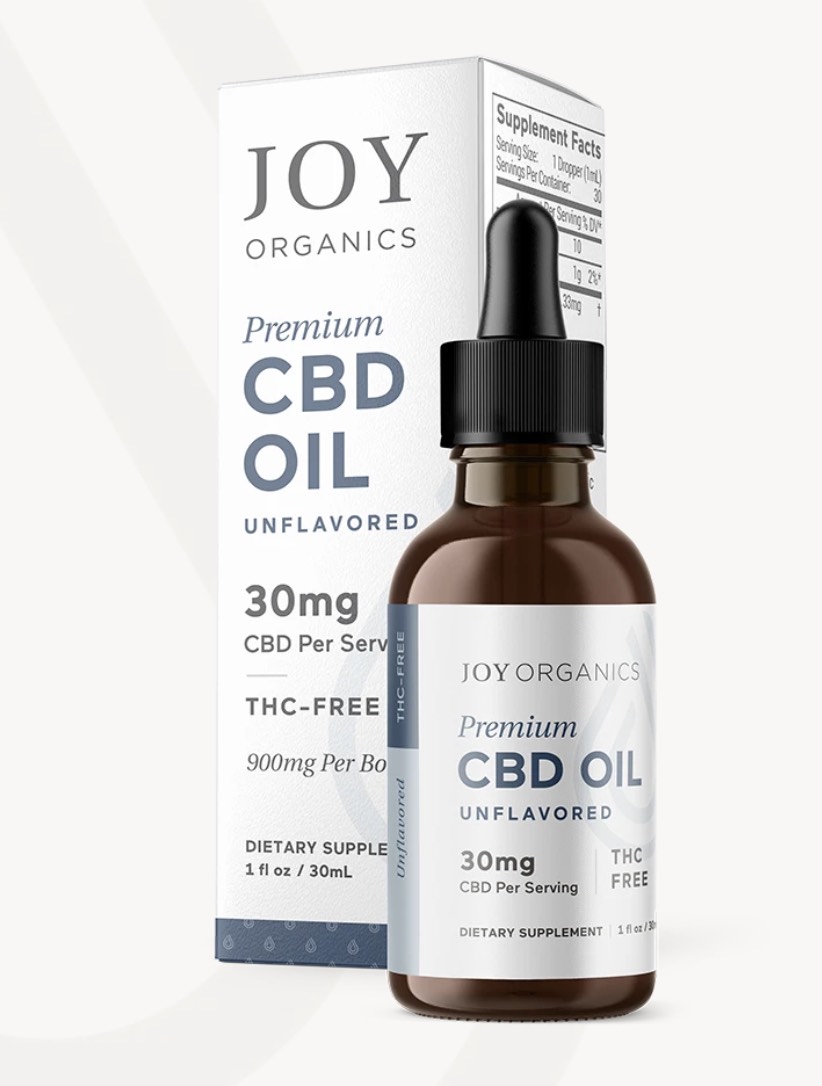 Joy Organic's CBD oil, rich with broad spectrum CBD, makes the list of our top CBD oils of 2020. This oil is great for people who aren't a fan of the earthy-notes of natural CBD and want to make the flavor a bit tastier since it's available in several different flavors. Joy Organics is THC-free and derived from U.S. grown hemp. The oil comes in 4 different potencies which you can choose from depending on your needs.

Flavors: Natural, Berry, Mint, Orange
Price: $99.99
Ingredients: Cannabidiol (CBD), MCT Oil, and Flavoring
Lab Results: Third-party tested by SC Labs; 0% THC
Shipping & Availability: Free shipping on orders over $79.95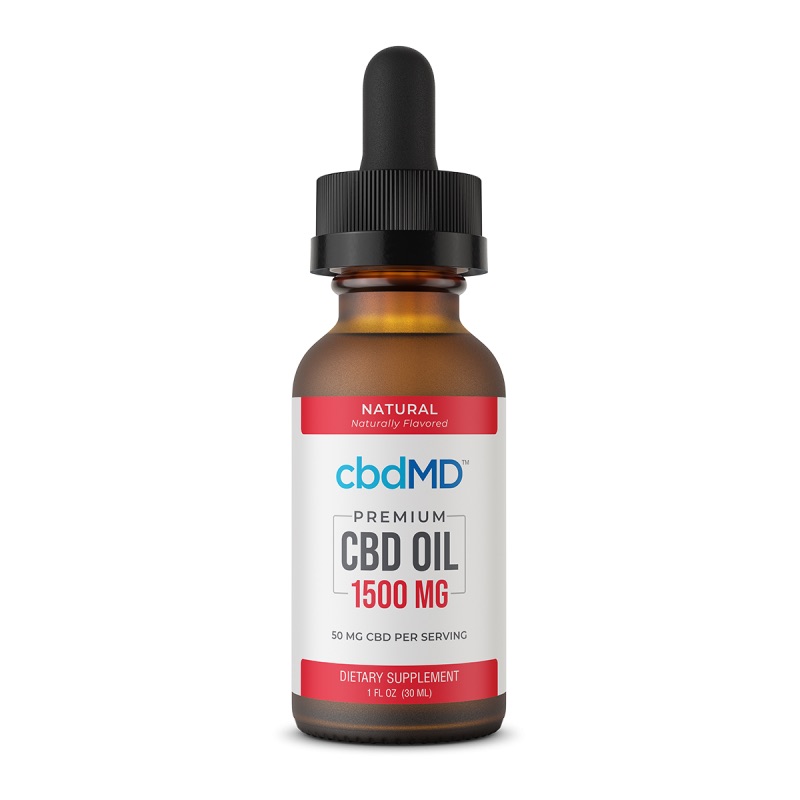 cmdMD broad spectrum oil has extremely low levels of THC and comes in a variety of concentrations and flavors. This oil is both vegan and gluten-free and is manufactured from USA hemp that is grown on non-GMO farms. cbdMD products are third-party lab tested for effectiveness and safety. The 1500mg CBD tincture has 50mg CBD in each ml.

Flavors: Unflavored, Watermelon, Citrus, Peppermint, Strawberry
Price: $149.99
Ingredients: Full-spectrum Hemp Extract (Aerial Parts), Organic Fractionated Coconut oil, Organic Stevia (Only in Flavored CBD Tinctures), Essential Oils and Natural Flavors (Only in Flavored CBD Tinctures)
Lab Results: Lab-tested by Green Scientific Labs; < 0.254% THC
Shipping & Availability: Free shipping on orders over $100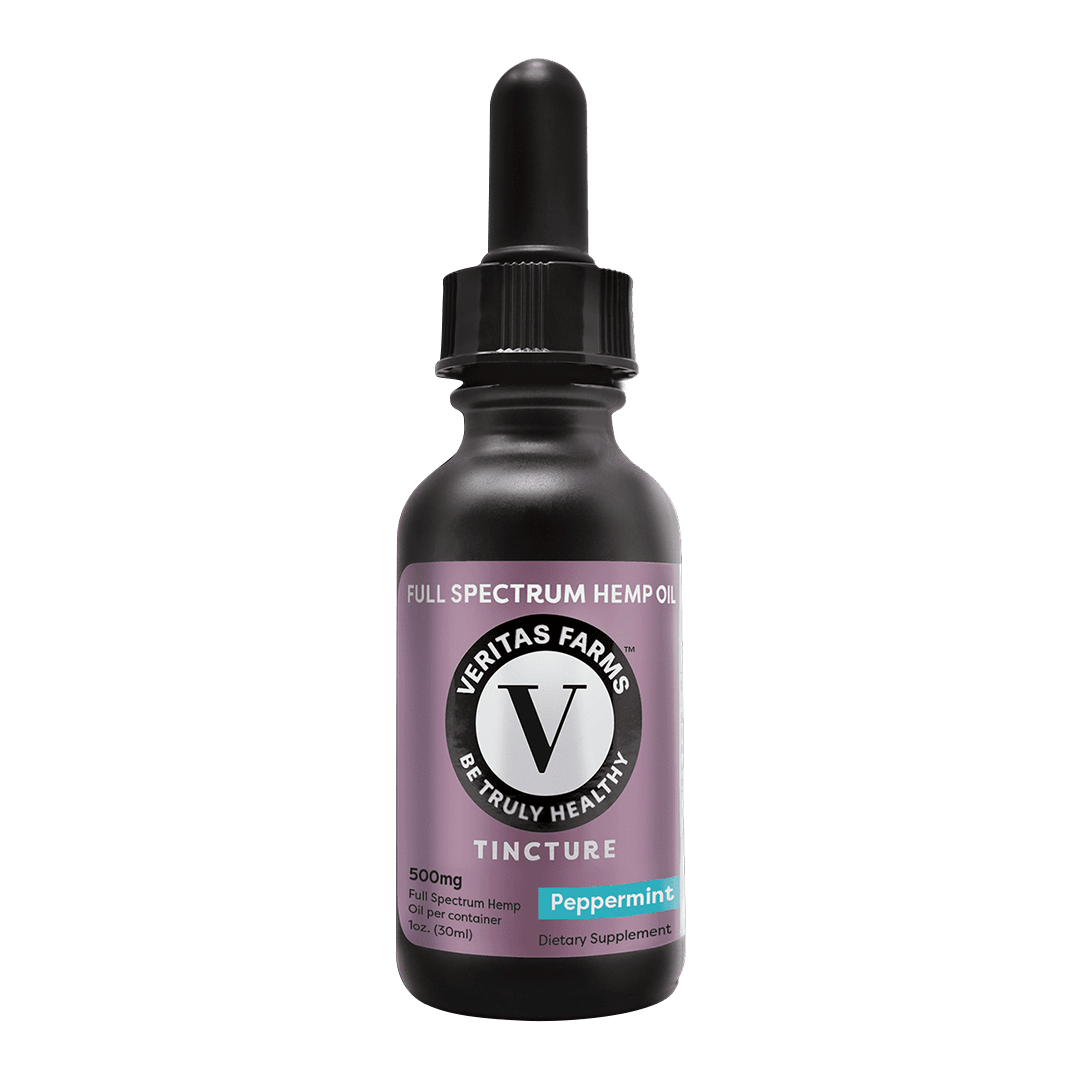 Veritas Farms is another popular CBD oil in 2020 for their wide variety of flavors and different concentrations. This full-spectrum oil, along with Veritas Farms' other products, was derived from 100% Colorado-grown hemp. This oil does have a few extra ingredients when compared to the previous oils but helps with the flavors. There is .3% or less THC in Veritas Farms CBD.

Best CBD Oils 2020 in Review
For those seeking to begin supplementing with CBD, the options can seem endless. This collection of the best CBD oils 2020 will help you make the right decision. When choosing the CBD, you want to factor in what your specific needs and preferences are. If you want specific flavor oils, you can choose from a wide variety of flavors that mask the earthy flavor of CBD. If you are looking for higher potency CBD, there are oils specifically formulated to give you more CBD per serving.
We highly recommend the CBDistillery Full Spectrum CBD Tincture 1000mg - 30ml. With American grown, non-GMO ingredients and a competitive price, this CBD oil tops our list of picks for 2020. If you have any questions regarding CBDistillery CBD products, you can view all of their third-party lab results online!

CBD oil tinctures have been used by many people who credit CBD in improving their daily life. At the time of this writing, the FDA has only approved one CBD product for health benefits, however, CBD use continues to grow.