It is common practice for car rental companies to offer a loyalty program to their customers. The industry leads itself well to such an idea. Bookings are easy to track and travelers often do so frequently, and thus, require use of a rental vehicle regularly.
Additionally, renters are typically brand-loyal, sticking with a particular provider that exceeds their expectations at some point. Dollar Rent A Car has reached these insights and acted upon them, building one of the most generous rewards programs available. Here is everything to know about Dollar Rent A Car Reward Points.
Check our page for Dollar Rent A Car to find an offer that will help you save on your order.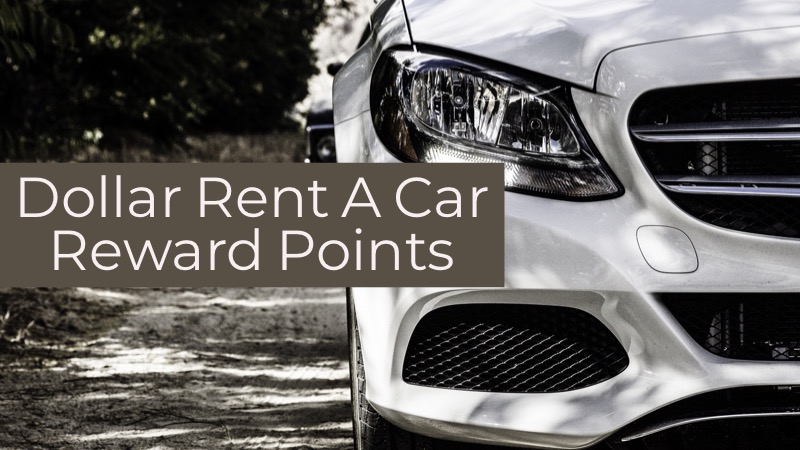 Dollar Rent A Car Reward Points Breakdown
Similar in concept to accumulated air miles, rental points can be used toward future Dollar Rent a Car reservations. Every dollar spent earns one reward point for participating travelers; it's as easy as that. Members can enjoy up to two weeks of free use on one reservation. Even for intermittent travelers, signing up for Dollar Rewards, and other no cost rental loyalty programs, is a no-brainer.
-Dollar Rent A Car Reward Points PROS-
-Free Days
The main intent of accumulating points is cashing them in for free days. Dollar's program is customer friendly, with a minimum use of five-hundred points for one weekend day. Simply log into your profile before making any reservation and watch as your point total drives North. To use them on free days, check the appropriate box at checkout.
-Ease of use
Dollar Express is free to join on their website after providing standard contact info. Points do not expire unless an account lacks activity for longer than two years. Don't drag that bag one more foot, either. Dollar rental lots are expansive but feature roaming shuttles to facilitate quick and painless location of, and transportation to, vehicle stalls.
-Quick processing
One of Dollar Express' most valuable benefits is VIP Counter Service. No more long waits in zig-zagged lines, tripping over luggage. Rewards members have access to exclusive counter space and always get the best available car in their class. It should be noted, however, that booking with points must be done online and in advance.

-Dollar Rent A Car Reward Points CONS-
-Availability
Dollar is an average sized fish in the rental pond with two-hundred-and-sixty locations in the US and Canada. That may seem like a substantiation number, but regional access can be a challenge in some areas. A rewards program is only useful when it earns points; with Dollar, it's sometimes difficult to do that with travel that doesn't go to, from, or through, a major urban center.
-No Pick-ups
Most Dollar Rent a Car locations are near airports, so they do not offer pick-up service like some of their competitors. This is a luxury benefit that some travelers love. In that way, Dollar is more of a no-frills provider. Comparative pricing will often reflect that.
-Selection
Dollar's rental service has a strong fleet of available vehicles, no doubt. But, it's limited, as any rental provider is. No one company can list every make and model. It's hard to please everyone. The program, generous as it may be, loses appeal if you can't find something on the lot that you'd drive. Selection is limited further when booking with accumulated points, allowed only on compact, mid-size, standard, and full-size reservations.