Each month, we focus in on one the many brands we feature at Coupon Cause and share a little on what they're all about. This month, we're shining our "Brand Spotlight" on a company that has grown from a content-driven community to a successful e-commerce brand. This month, we're talking about FabFitFun. From the legendary FabFitFun origin story to how you can save on a box with an exclusive FabFitFun coupon, it's everything fabulous and fit in this months Coupon Cause Brand Spotlight.
First, WHO is FabFitFun?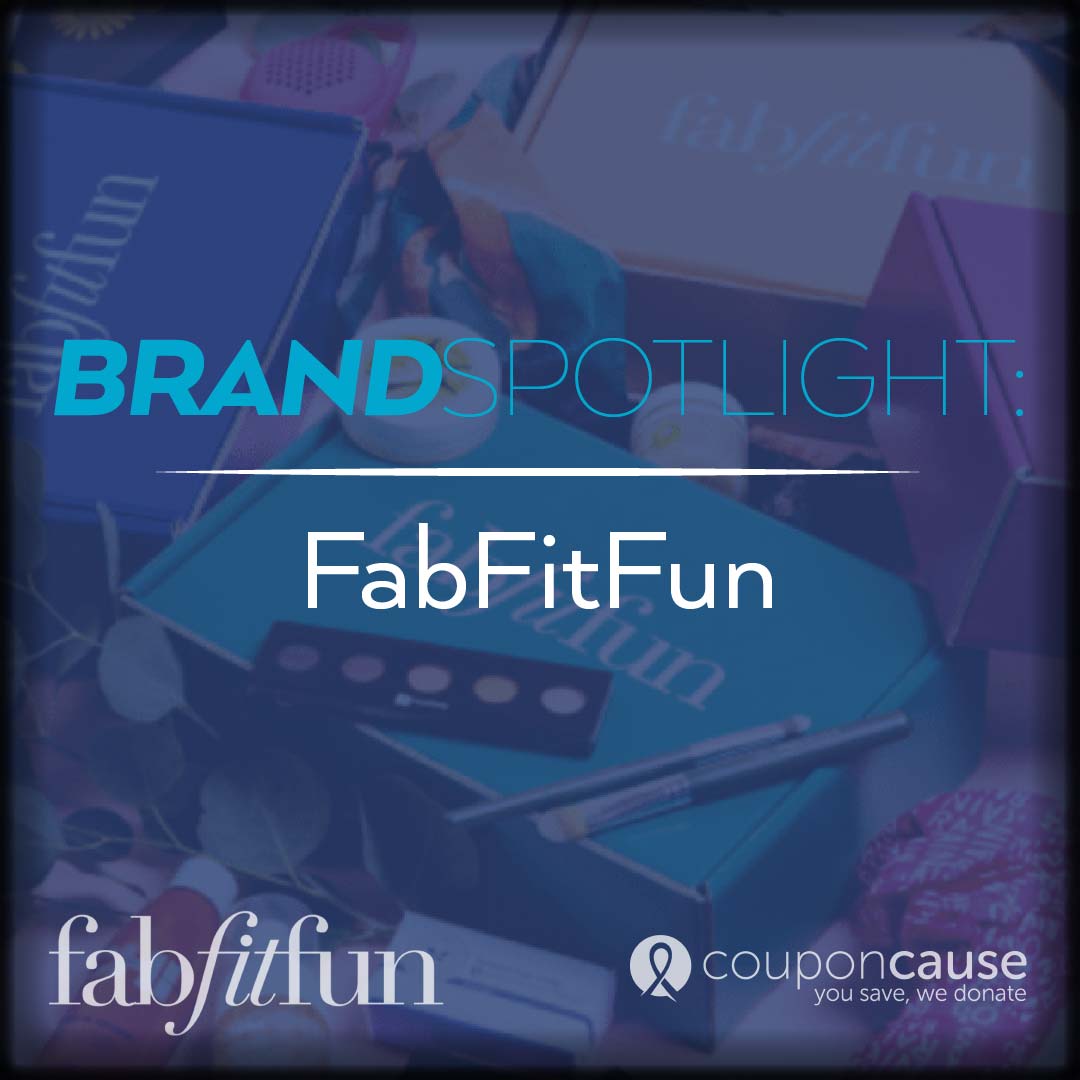 FabFitFun Origin
FabFitFun was launched in 2010 by Daniel Broukhim, Michael Broukhim, and Katie Rosen Kitchens in Los Angeles. In the beginning, FabFitFun was a thriving lifestyle brand and community built around fitness, wellness, fashion and beauty. They were marketing content online through YouTube and other mediums and building a following that trusted what they had to say about the category.
Then, in 2013, FabFitFun saw a niche emerge and launched it's first subscription box in response. 2,000 boxes sold out within 2 days and the group knew they were on to something. Today, over 1 million users are on the FabFitFun platform and the company employs over 35 people to operate.
While the company has been experiencing significant growth year after year in the e-commerce section, FabFitFun is still one of the internets most reliable sources for information on beauty, fashion, fitness and wellness. You can sign up for their newsletter and have trusted health and beauty information regularly delivered right to your email.
About FabFitFun Boxes
FabFitFun ships subscribers 4 boxes over the course of a year. Boxes are shipped during March, June, September and December. Subscribers pay $49.99 for each box, which are each valued at over $200 worth of beauty, fashion, fitness and wellness goods. You can pay for your subscription all at once for $179.99 and save some money, or simply pay the $49.99 four times a year.
What are you paying for in FabFitFun boxes? Well, the best way to give you an idea of what comes in a FabFitFun box is to show you exactly what's in one of them! This month, the FabFitFun Fall 2017 box is filled with goodies we're sure will improve your quality of life. Here is what the Fall 2017 FabFitFun box comes with:
With products ranging from the bathroom to the gym, FabFitFun boxes help any recipient live better.
FabFitFun Coupon
Getting $200+ worth of swag for only $49.99 is already a steal. But wait, there's more! Use a FabFitFun promo code that will help you tack on even more savings. Especially if it's your first time ordering!
Here are a few of the FabFitFun promo codes we offer right now:
FabFitFun Reviews
It's not just us raving about FabFitFun. Check out these reviews from some big names in the industry, pulled right from the FabFitFun website:
LaurenConrad.com: "Happy Holidays to us! Our FabFitFun winter box just arrived and we have to say, it's pretty fabulous! There are so many amazing beauty, fashion & fitness finds that we can't wait to try."
Electric Glamour YouTube Review: "I am very impressed. There are definitely a lot of goodies in this box. I just think it's a really cool concept and I love that it's focused on being healthy!"
Andrea Matillano YouTube Review: "It's awesome that you get a range of different things in the box. They cater to a segment of the market that other beauty boxes don't. I've actually used every single thing from my Spring 2014 Box because I've wanted to incorporate them into my beauty routine. I loved everything. I would definitely recommend it."