When it comes to purchasing pillows, you might feel a bit confused due to the large assortment of types, sizes, and degrees of firmness. Perhaps you aren't sure what kind of firmness would be right for you in a pillow, and thus you have started looking into adjustable pillows.
The Nectar Pillow, from the well known brand behind one of the most comfortable, industry-leading mattresses, will help you get the best sleep possible. Say hello to a of future great nights of rest, giving you the chance to wake up with feeling refreshed and happy each and every day!
For your convenience, we also have these great Nectar Pillow coupons that will help you bring down the cost of your purchase.
What are Nectar Sleep Pillows?
Nectar Sleep Pillows are pillows that are designed by the well loved makers of Nectar mattresses and foundations, and promise to give you a great night's sleep. Designed from memory foam much like the company's mattresses, the pillows feature the company's "pillow in pillow" design that combines sturdy, firm foam with the softness of a traditional pillow to give your neck and spine the perfect amount of comfort, no matter what position you sleep in, whether it be on your back or on your side.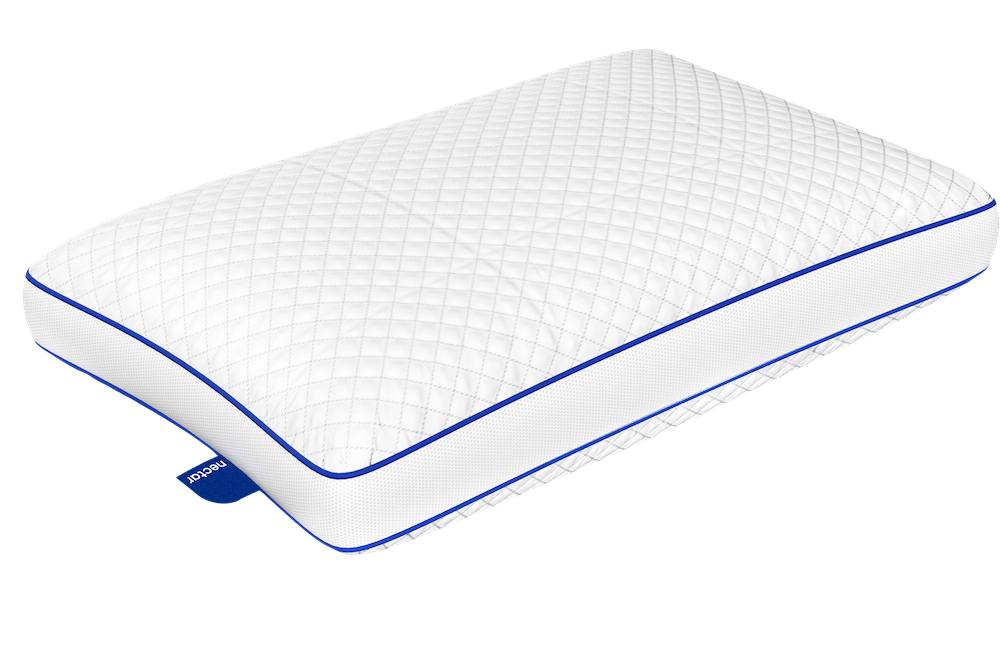 This revolutionary design will provide support where you need it and when, while not making you sacrifice your comfort in order to get it. This means you don't have to choose between the amount of comfort you want or the firmness your body needs, because you will be getting both, all wrapped up in one pillow from Nectar!
Nectar Pillows Offer a Custom Comfort Experience
While Nectar Pillows are designed with enough firmness in mind for side sleepers, they offer you plenty of customization. The pillows come from the factory in an overfilled state, and you have the option to remove any amount of stuffing from the pillow to achieve the perfect amount of comfort for your tastes and needs.
Later on, you can even take the removed stuffing and place it back into the pillow if you want your pillow to have a firmer feel! Thanks to the fluffy "outer" pillow and firmer foam "inner" pillow, you get the best of both worlds and plenty of customization options.
Pair with a Mattress
If you've already experienced the amazing design of Nectar Mattress, you will know all about their memory foam design that is both great for all sleepers and offers support where you need it. Made from the same memory foam technology, the Nectar Pillow will offer you the perfect amount of support and comfort, and you have the ability to change the amount of filling in the pillow to make it better suit your needs. Try pairing the Nectar Pillow and Nectar Mattress together for a great night's sleep that is what dreams are made of!
Get a great night's sleep when you choose a Nectar Pillow! The pillow has an amazing memory foam and fluffy filling design that makes it comfortable to sleep on, no matter the sleep position you use most. To save even more money on a Nectar Pillow and truly experience the comfort that the Nectar company is known for, use a coupon to try it out today.