You might have heard of the Target REDcard and have been interested in learning a little more. The Target REDcard is a good way to save money when shopping in-store and online at Target. Having the card gives you access to lots of great perks. Let's take a look at how this card works and how you can save money while using it!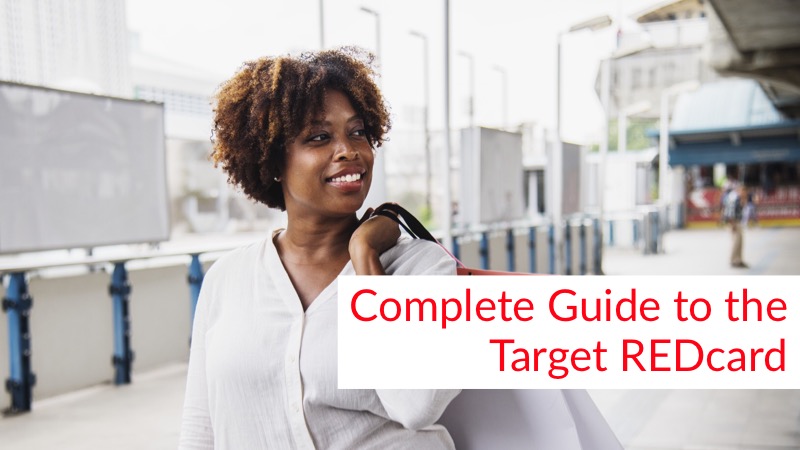 More Info on Target REDcard
Credit or Debit: When you sign up for the Target REDcard, you can select whether you would like the debit card or the credit card. Each card gives you the same perks so you can choose whichever option is best for you. The main difference is that the debit card is connected to your current checking account, while the credit card requires you to pay monthly bills.
Save 5% On Every Purchase: When you make a purchase with the REDcard, you automatically save 5%. This is on top of any other promotions and coupons. This may seem like a small amount, but it adds up over time. It's an easy way to start saving!
Target Subscriptions: You can sign up to receive your favorite items at a designated time each month. You get 5% off for subscribing without a REDcard, but you will get an additional 5% off with a REDcard. Plus, you will get free shipping on these orders. If you are subscribing to baby items, such as formula or diapers, you will get 15% off!
Early Access: If you're a REDcard holder, you will get access to Target's Black Friday deals early on Wednesday, November 21st. REDcard holders can shop the sales online before anyone else gets to.
Special 10% Off Coupon: If you have a REDcard, you will receive a 10% off coupon on your REDcard anniversary. In order to get this coupon, you will need to be subscribed to Target's emails. The coupon is only valid to use in-store. You can also find a bunch of regularly updated Target online shopping deals right here at Coupon Cause!
Shipping Perks: With the REDcard, you will get free standard shipping on almost every item on Target.com. In some cases, you will even be able to get free 2-day shipping. This varies by the products, the time of your order, and your location.
Extended Returns: When you shop with your REDcard at a Target store or online at Target.com, you will have an extended return period. This gives you an additional 30 days to make any returns. Extended returns are valid on everything but optical purchases and non-returnable items.
Save on Starbucks: If you have a Starbucks in your nearest Target store, the 5% discount also applies there. Simply make your Starbucks purchase with your REDcard to save a little bit of money on your favorite drink!
Pay with the Target App: You can use the Target app to make purchases. You will get the 5% discount even if you don't have your REDcard with you as long as it's on the app. In addition, the Target App gives you access to Cartwheels, which are exclusive coupons!
The REDcard is useful for saving a few dollars on your everyday Target run. It's easy to set up a REDcard and it's even easier to use it. Simply swipe it every time you make a purchase to start watching the savings add up!