10 Bold Predictions for the Most Popular Travel Destinations of 2018
January 15, 2018 by Eric White
2018 is going to be a great year for many reasons, but one thing we can't wait for is traveling internationally. Yes, 2018 is certainly going to be a year of travel for many across the globe. Where do you go, though?
Based on Google search results for 2017, the Euromonitor International Top 100 City Destinations Ranking report and current events, here are 10 predictions for the top travel destinations of 2018.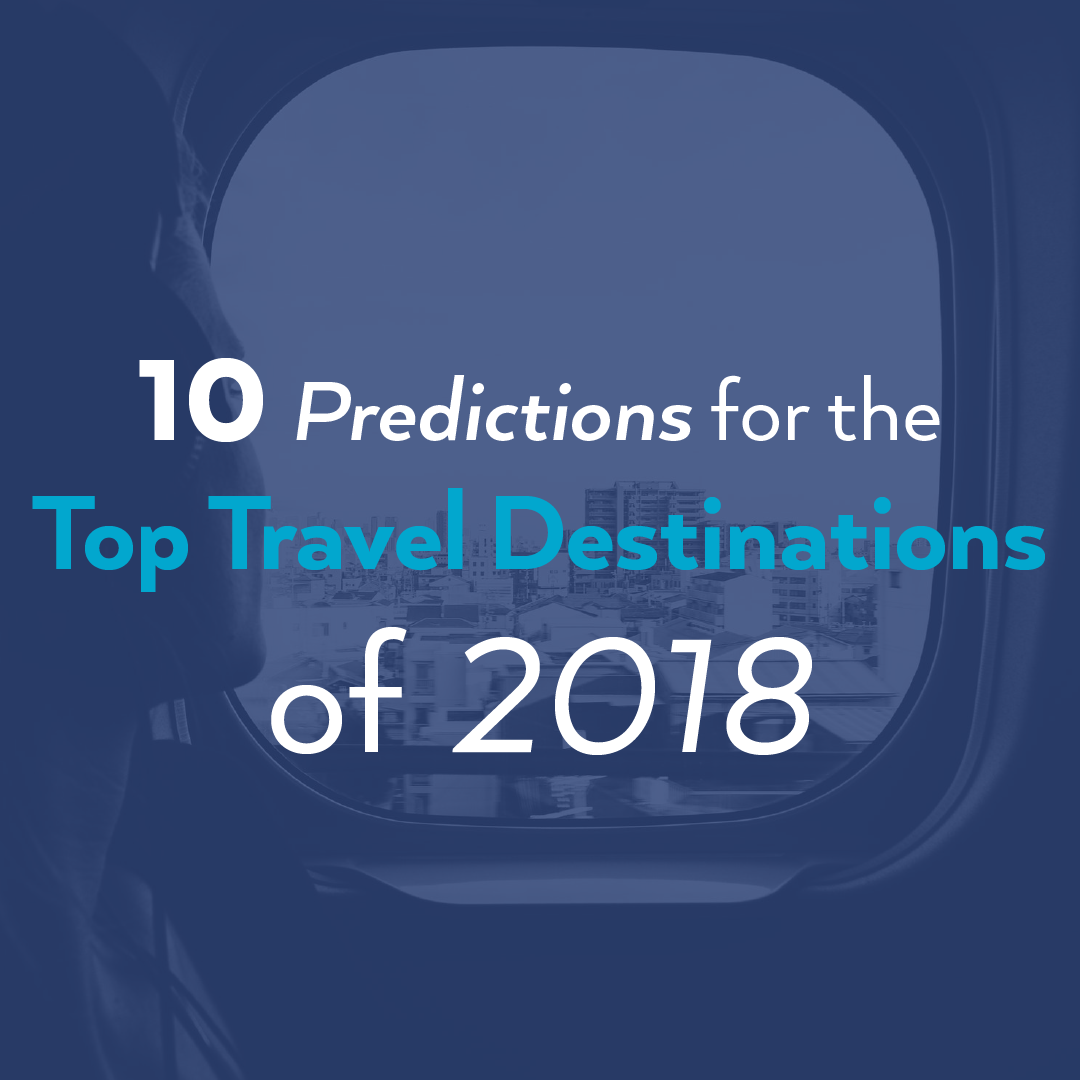 10 Popular Travel Destinations of 2018
Here are 10 locations we predict will spike in popularity this year:
Pyeongchang, South Korea: Pyeongchang sits atop our most popular travel destinations of 2018 for one significant reason: the 2018 Winter Olympics. Yes, the most talented winter sport athletes will compete in South Korea this year and thankfully, in the spirit of inclusion, North Korea will also be sending athletes to compete. This should be a truly special Winter Olympics with increased meaning. Those lucky enough to attend will look back on their time in Pyeongchang happily for all the years to come.
Barcelona, Spain: Barcelona was high in the top 10 most Googled travel destinations of 2017 and we expect that trend to continue this year. Barcelona is a gorgeous city that draws in visitors from all over the world, year round. Why not check out Sonar, the music, art and tech festival that highlights the Barcelona event calendar each year? 2018 will actually be the 25th anniversary so we expect vibes to be at an all-time high.
Lisbon, Portugal: Neighboring Spain is Portugal, another gem of Western Europe. Lisbon is a beautiful coastal city that hosts cultural events worth traveling for throughout the year.
San Juan, Puerto Rico: Devastated by a hurricane in 2017, Puerto Rico is still picking up the pieces. In 2018, we expect interest in this gorgeous region to help fuel it's rebuilding. San Juan is a vibrant city with culture, food and history around every corner.
Moscow, Russia: Russia is hosting the 2018 World Cup, an event that draws in tourists from all corners of the globe every four years. The World Cup, in addition to beautiful architecture and rich history, lands Moscow easily in our top 5 of best tourist destinations for 2018. Bring your vodka face!
Punta Cana, Dominican Republic: Also affected by hurricanes in 2017 was the Dominican Republic. Though not as devastated as Puerto Rico, the Dominican Republic took it's fair share of beating from the weather. However, the beaches in Punta Cana are as beautiful as ever and like Barcelona, was a top 5 destination search in Google. 2018 should be a great year for the Dominican Republic!
Los Angeles, California: Or more precisely, Indio, California. Why? Coachella, of course. This year, Coachella managed to fully outdo themselves, booking some of the biggest names in music. Headliners for Coachella 2018 include Eminem, Beyonce and The Weeknd, with other performers like D'Angelo, Tyler, The Creator, Odesza and more rounding out the bill. Coachella 2018 will be epic indeed.
Hong Kong: Year after year, Hong Kong takes the cake for most visited tourist destination of the year. In 2018, we expect Hong Kong to continue the trend and draw in tourists by the tens of millions. Asia is a desirable destination for tourists across the globe and Hong Kong is a great place to begin an adventure in Asia.
Sydney, Australia: Head to the land down under for your international travel in 2018. Sydney is always a popular city for traveling and 2018 is sure to shape up similarly. Go on an outdoor Australian adventure to make this year more exciting than last!
Hawaii: Pick an island, any island. Of all US travel destinations, Hawaii has to be the most "exotic". A few hundred miles from the US mainland and with a vibrant culture of its own, Hawaii is unlike anywhere else. Worldwide interest in that region of the world will help Hawaii crack the top 10 of most popular travel destinations for 2018. Our travel coupons can help you save on your travel plans this year!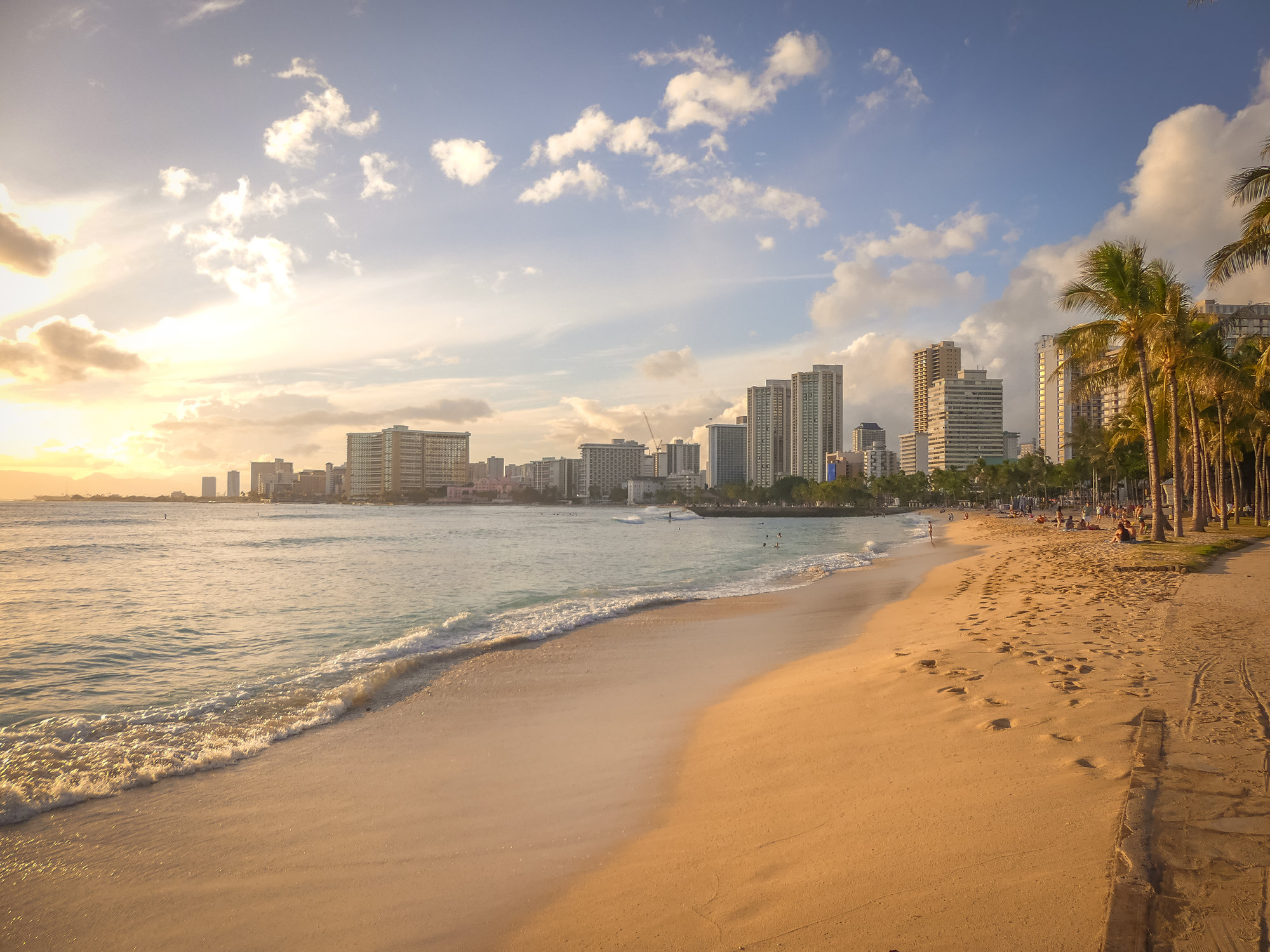 ---