10 Rastaclat Bracelets to Bring You Positive Vibes
June 26, 2020 by Kellan Jansen
Rastaclat bracelets are the fashion statement that's scientifically proven to increase your positive vibes. Okay, maybe, it isn't scientifically proven but their fashion appeal alone is enough to lift your spirits. Rastaclat bracelets come in a variety of colors, from bold and dark to bright and playful. These are fashion pieces but there is more to Rastaclat than just that. "Rastaclat" actually means "cloth of the righteousness" and this brand embodies that by encouraging their following to seek positivity in the world. Shopping with Rastaclat is about doing good for yourself and for others.
Whether you want to enhance your energy or just want something stylish to wear on your wrist, these 10 Rastaclat bracelets should be on your accessory shopping list.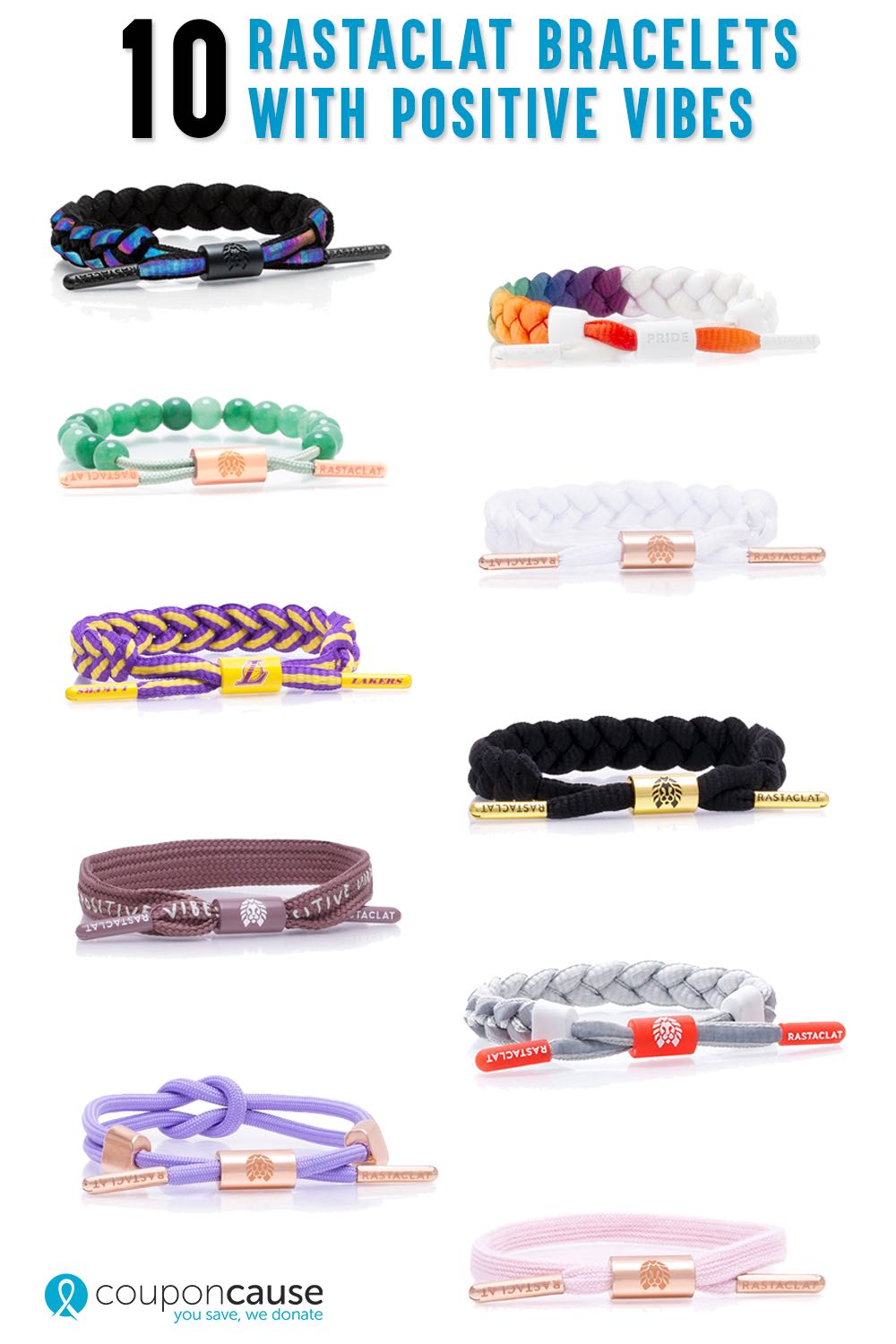 10 Rastaclat Bracelets for Positive Vibes
Bracelets for Women and Men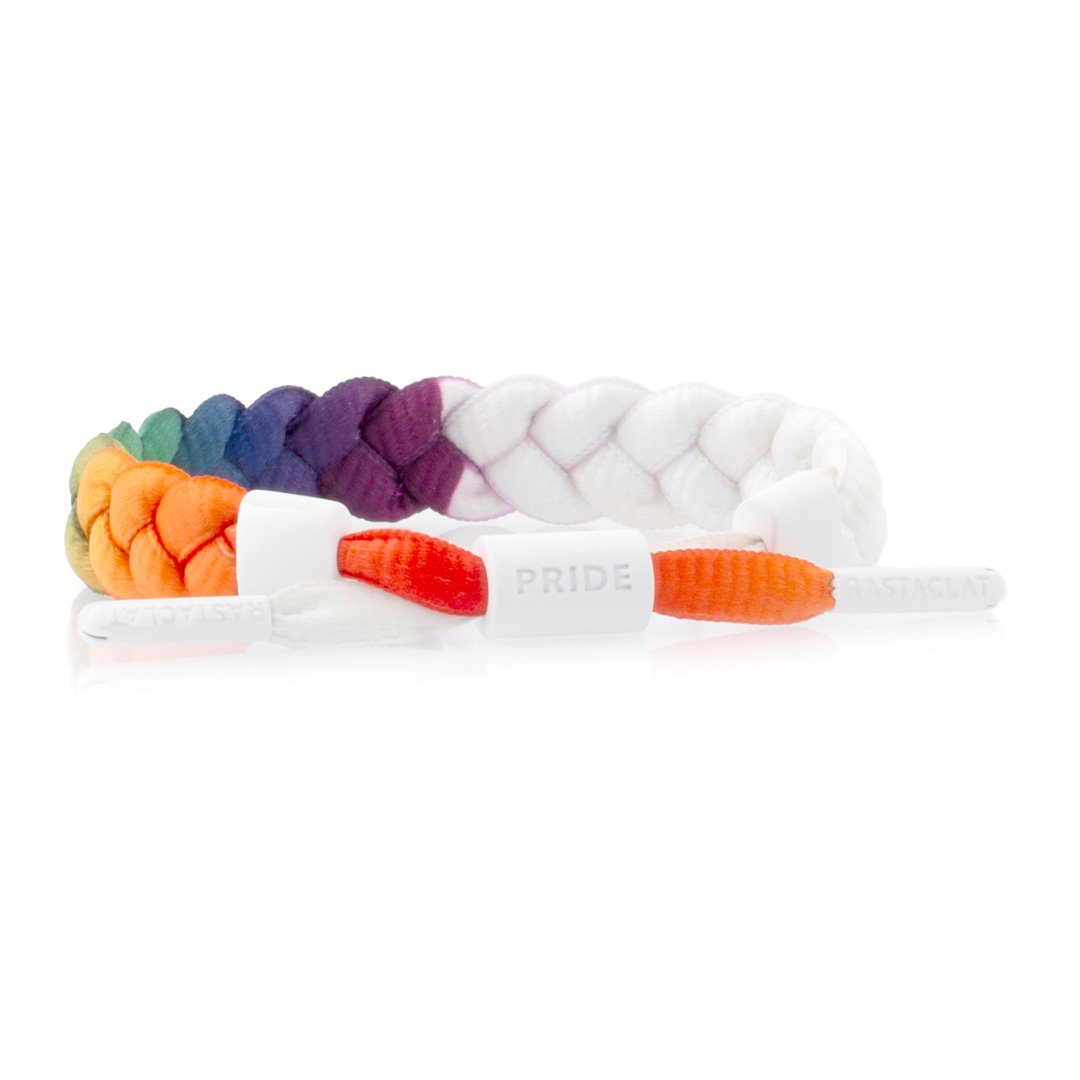 Pride
June is Pride month and this stylish bracelet is the perfect way to show off your support in June or any other time of the year. Like all Rastaclats, this bracelet is made out of a braided material that provides a comfortable fit. Notice the bracelet's rainbow color scheme, which signifies its celebration of Pride month.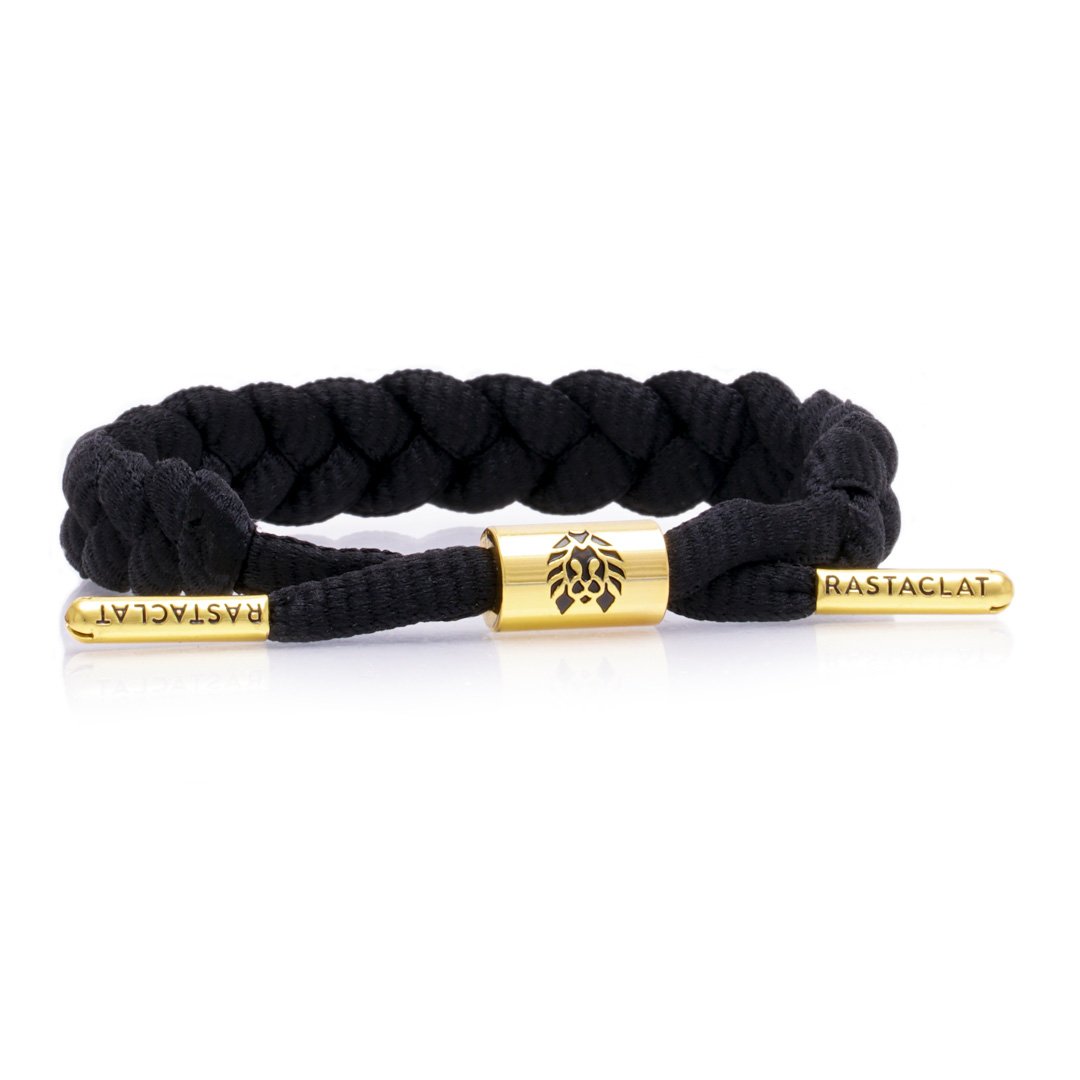 Onyx II
The Onyx is a must-have in the modern men's wardrobe. It's an all-black braided bracelet that features a touch of gold in the hardware. The Onyx is a one-size-fits-all product so you can wear it to promote positive vibes no matter what size your wrist is.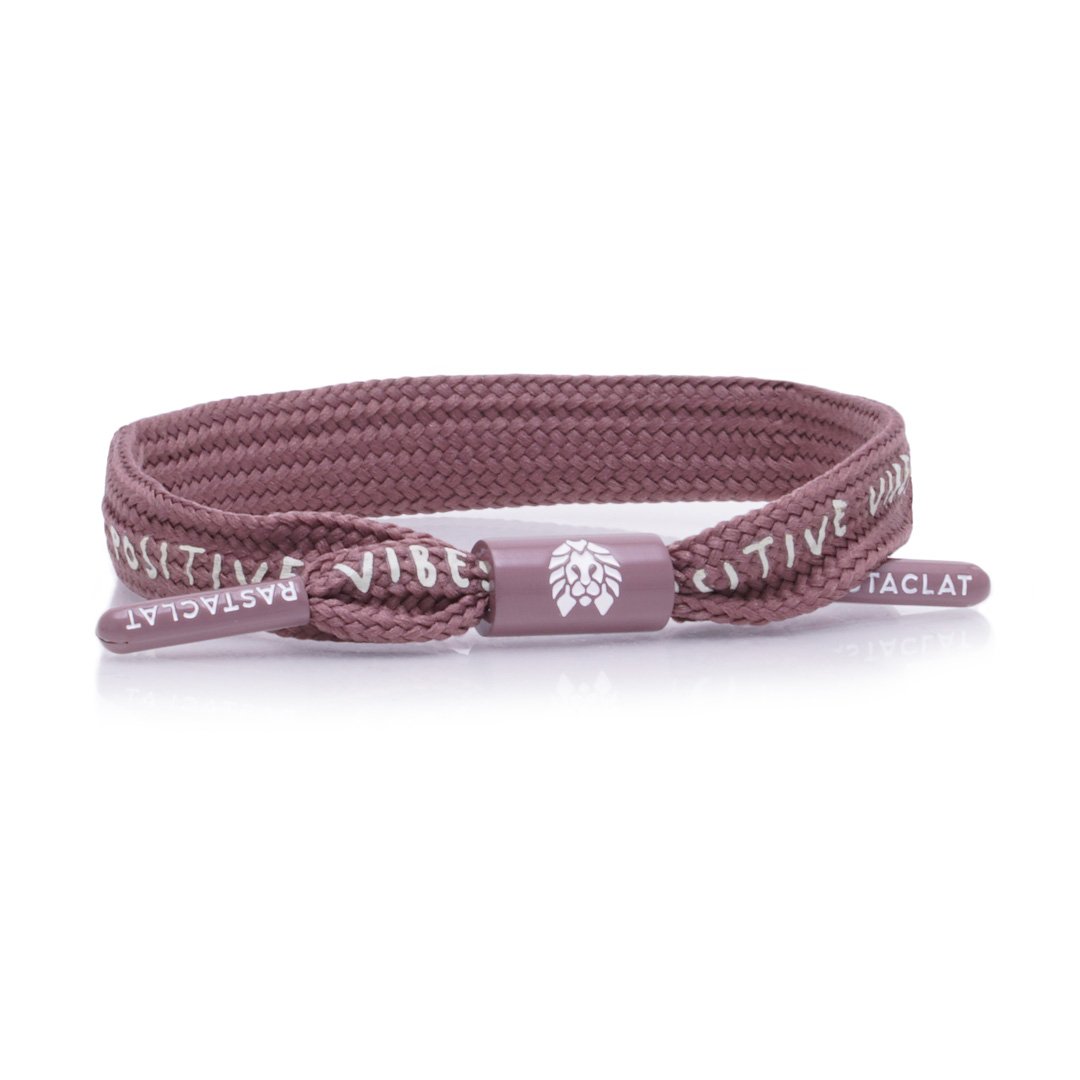 Positive Vibes - Mauve
This chique Rastaclat features a single lace design that's ideal for smaller wrists. Its mauve color is combined with light grey lettering to offer a unique and trendy color scheme. The Positive Vibe - Mauve also features enamel hardware with contrast emblems, which further diversifies its look.
You can save on your positive vibe bracelet purchase with a Rastaclat coupon:
Details:
Expires Jul 31st
Click "Show Coupon Code" To Activate This Deal. Exclusions May Apply
*Exclusive* - 20% Off
Verified
Details:
Expires Jul 31st
Click "Show Coupon Code" To Activate This Deal. Exclusions May Apply
15% Off Everything
RASTACLATREVIEW
Show Code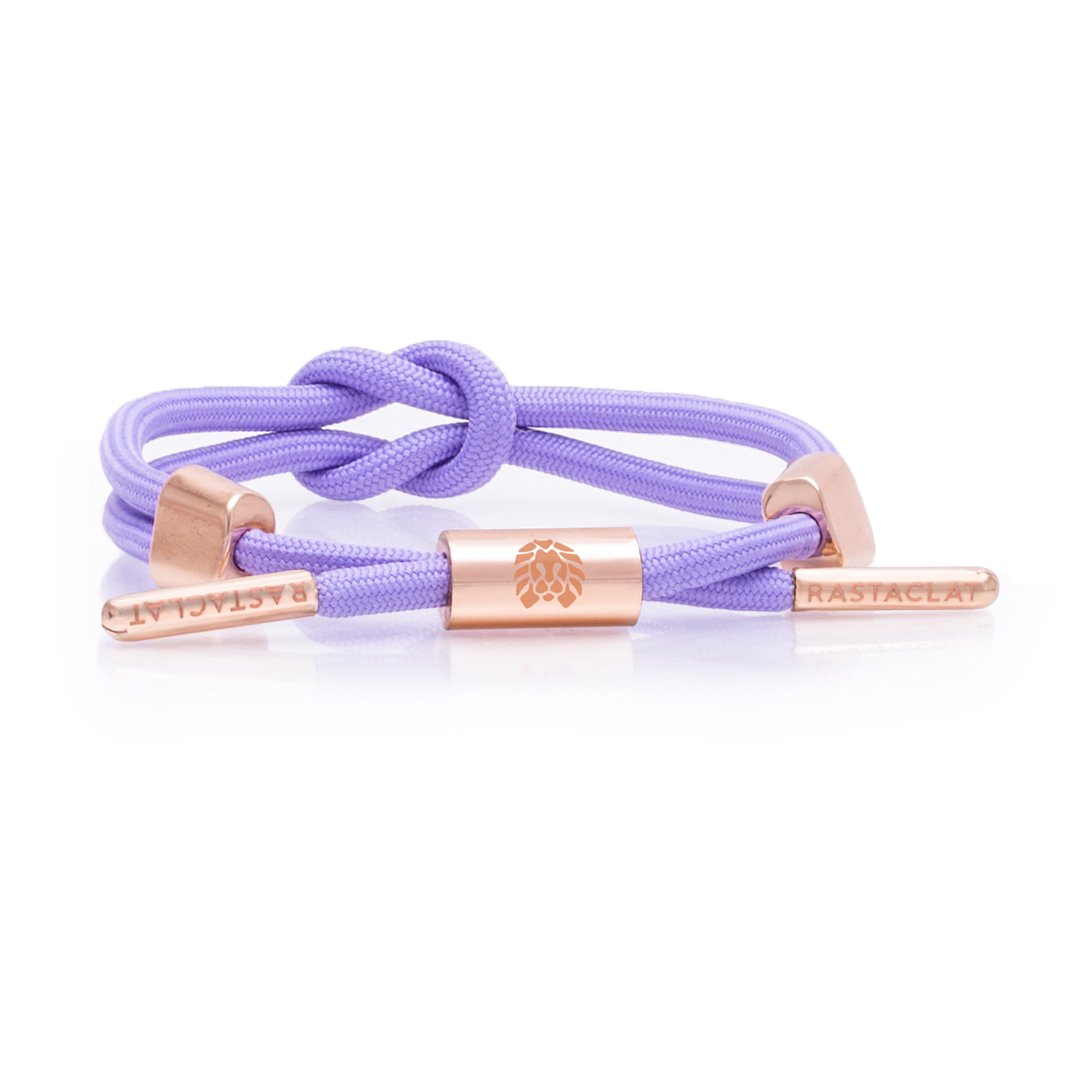 Violet II
No Rastaclat collection is complete without a Small Knotaclat addition. The elegant Violet II bracelet could be just what you need to take your vibes to the next level. Its classic lavender color is accentuated with rose gold electroplated hardware and contrasting emblems.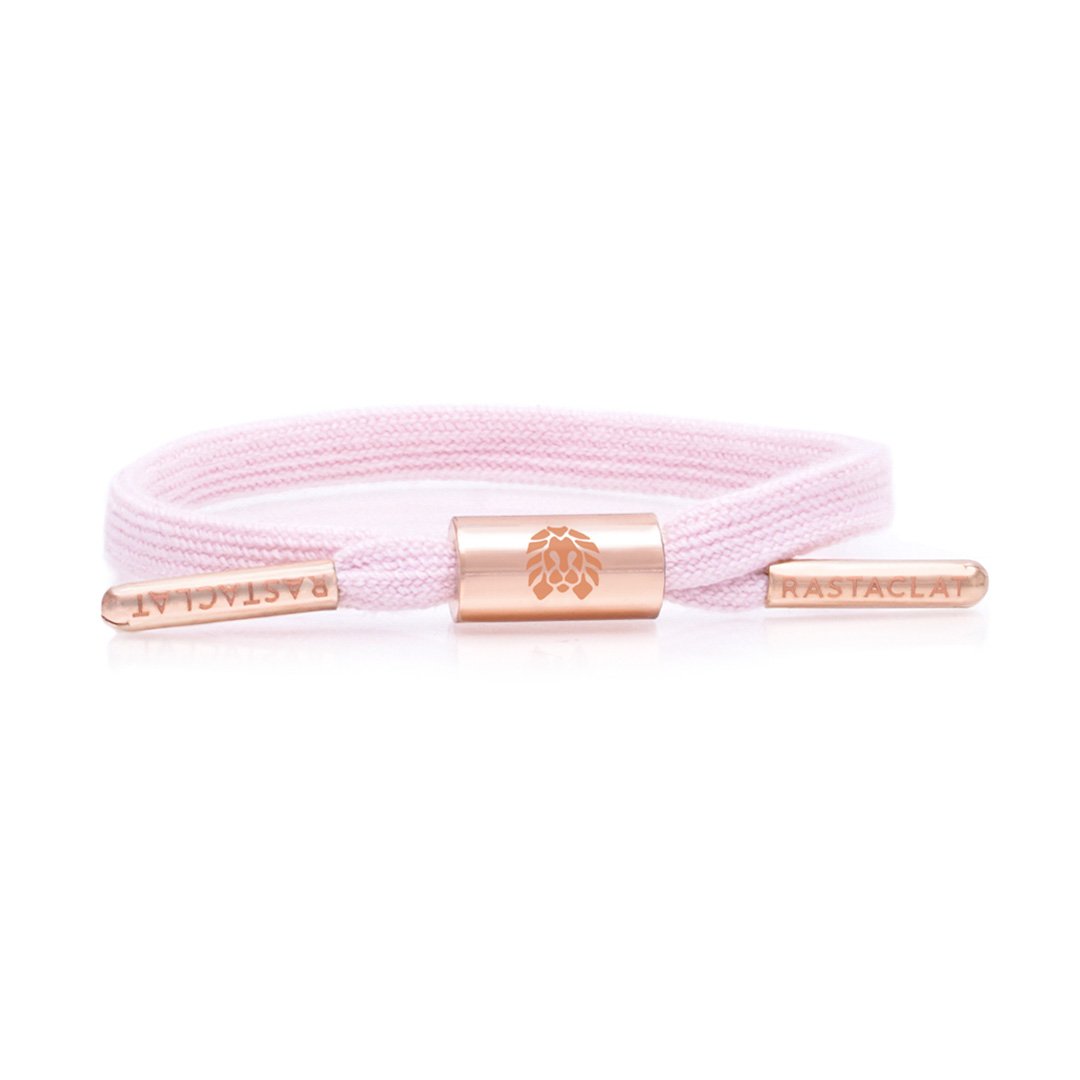 Mary
If pink is your thing, then this stylish bracelet is a must-have. The Mary's light pink color scheme fits beautifully with its electroplated peach gold hardware. This bracelet also features laser-etched emblems, which display the classic Rastaclat logo.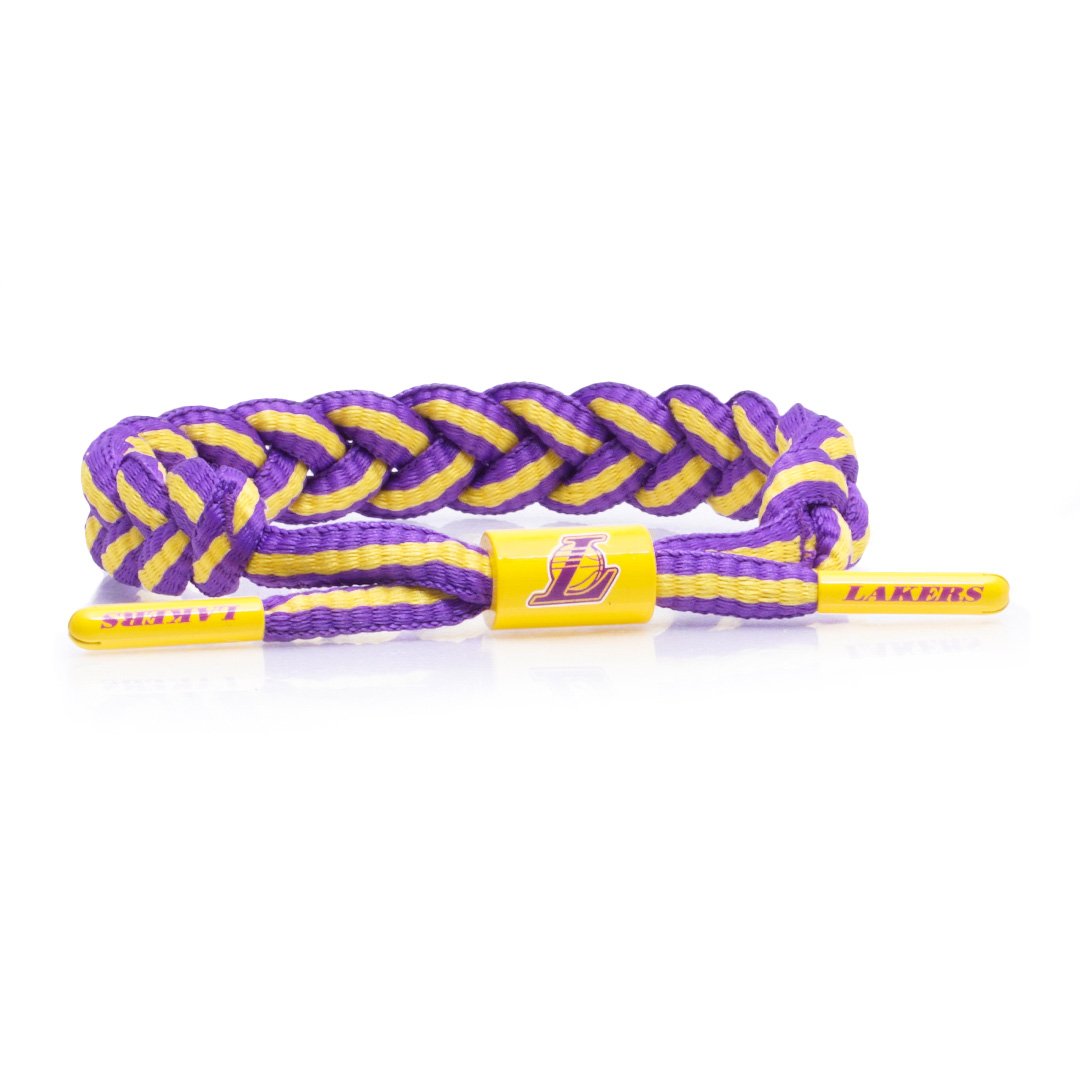 Los Angeles Lakers
Rastaclat also partners with MLB and NBA teams to provide stylized team apparel that's a perfect fit for any wrist. Do you bleed purple and gold? If so, the Los Angeles Lakers Rastaclat should be the next accessory on your shopping list. You'll receive an exclusive team header card with your purchase.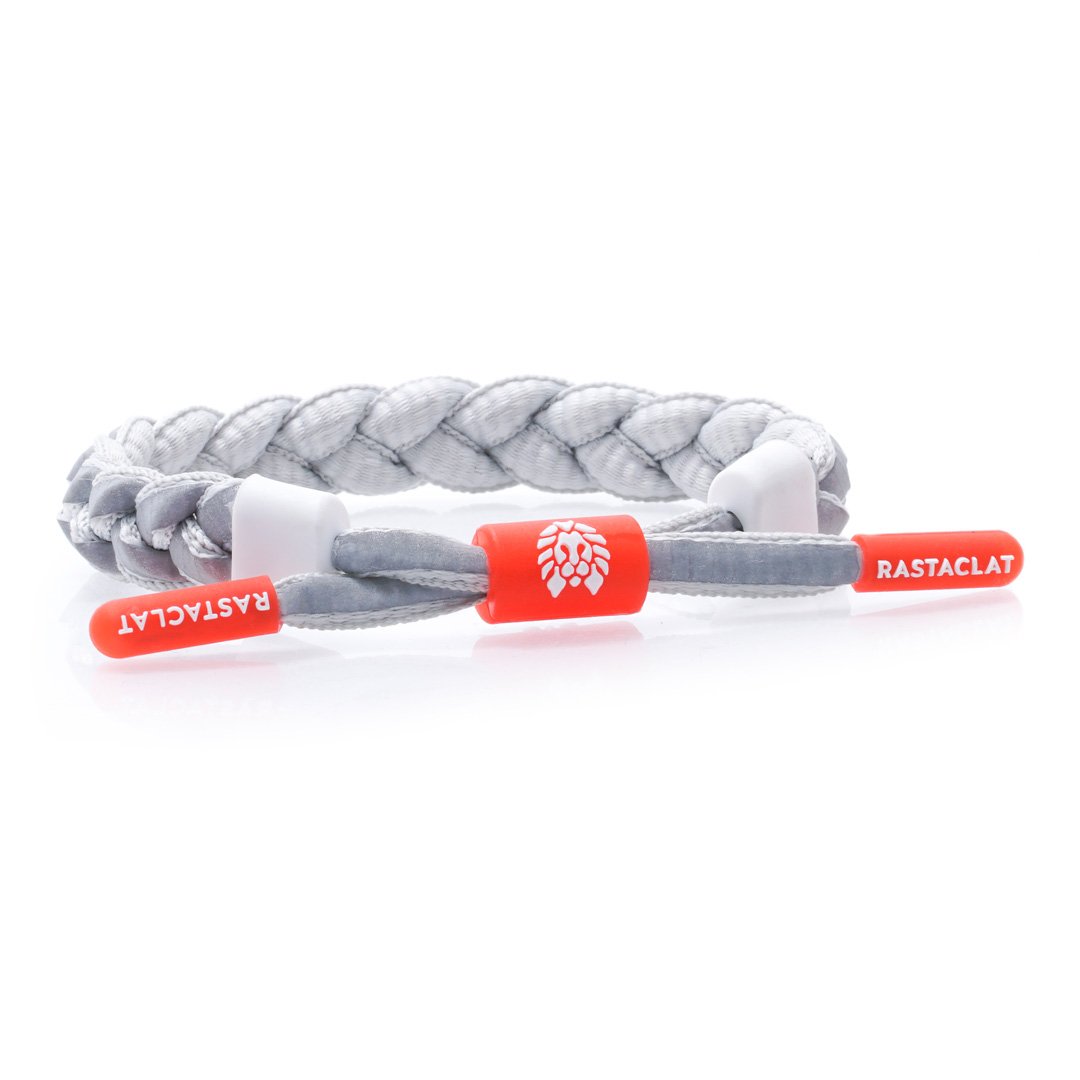 Grey Matter
Grey Matter is one of Rastaclat's best selling items in 2020. It's easy to see why. This braided bracelet features rubberized red silicon hardware and laces with iridescent and reflective qualities. What's not to like about this vibe-enhancing bracelet?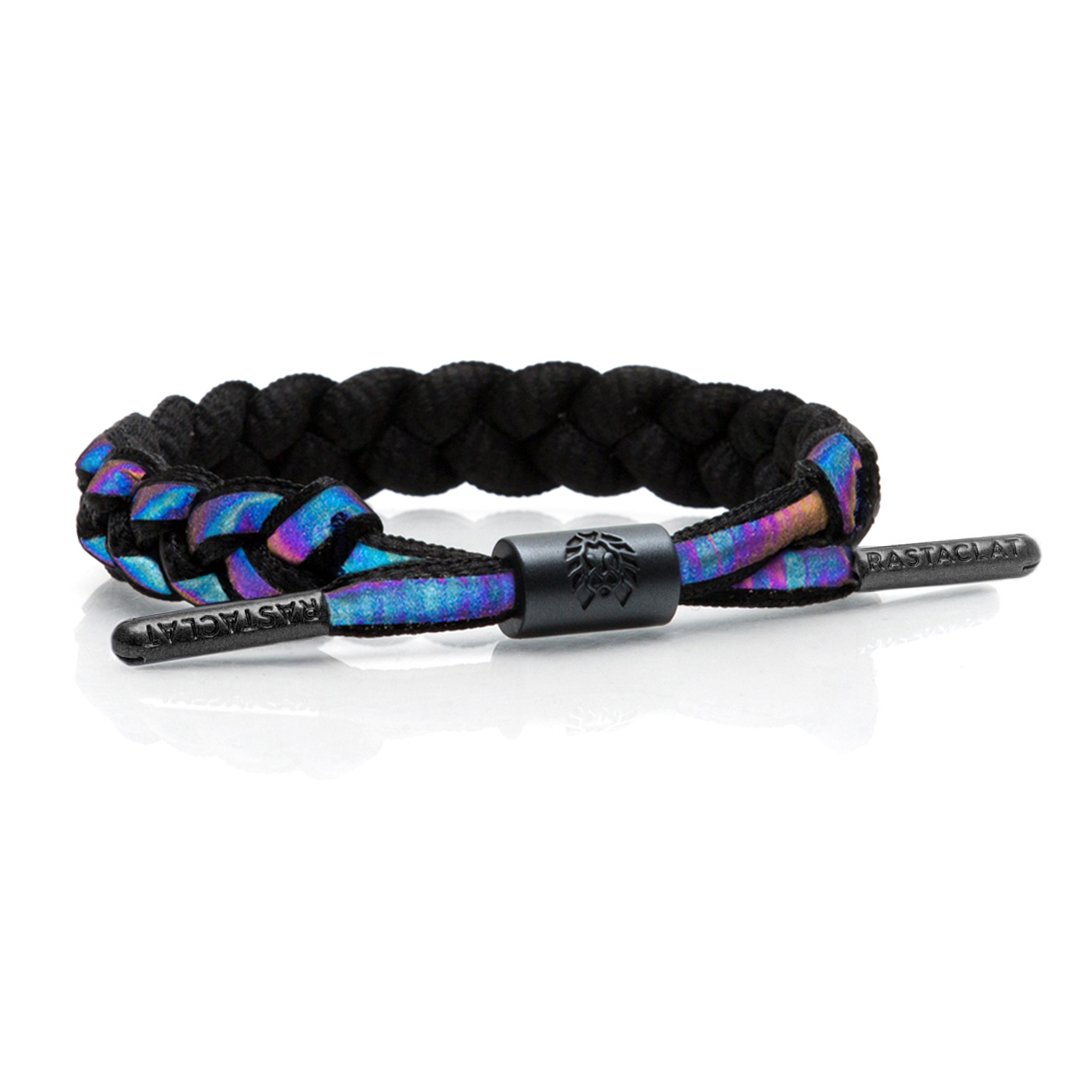 Void
The out-of-this-world Void was the first-ever iridescent Rastaclat bracelet. Its reflective technology responds with a rainbow of colors when put under direct light or sunlight. The Void is a Rastaclat you can wear with any fit.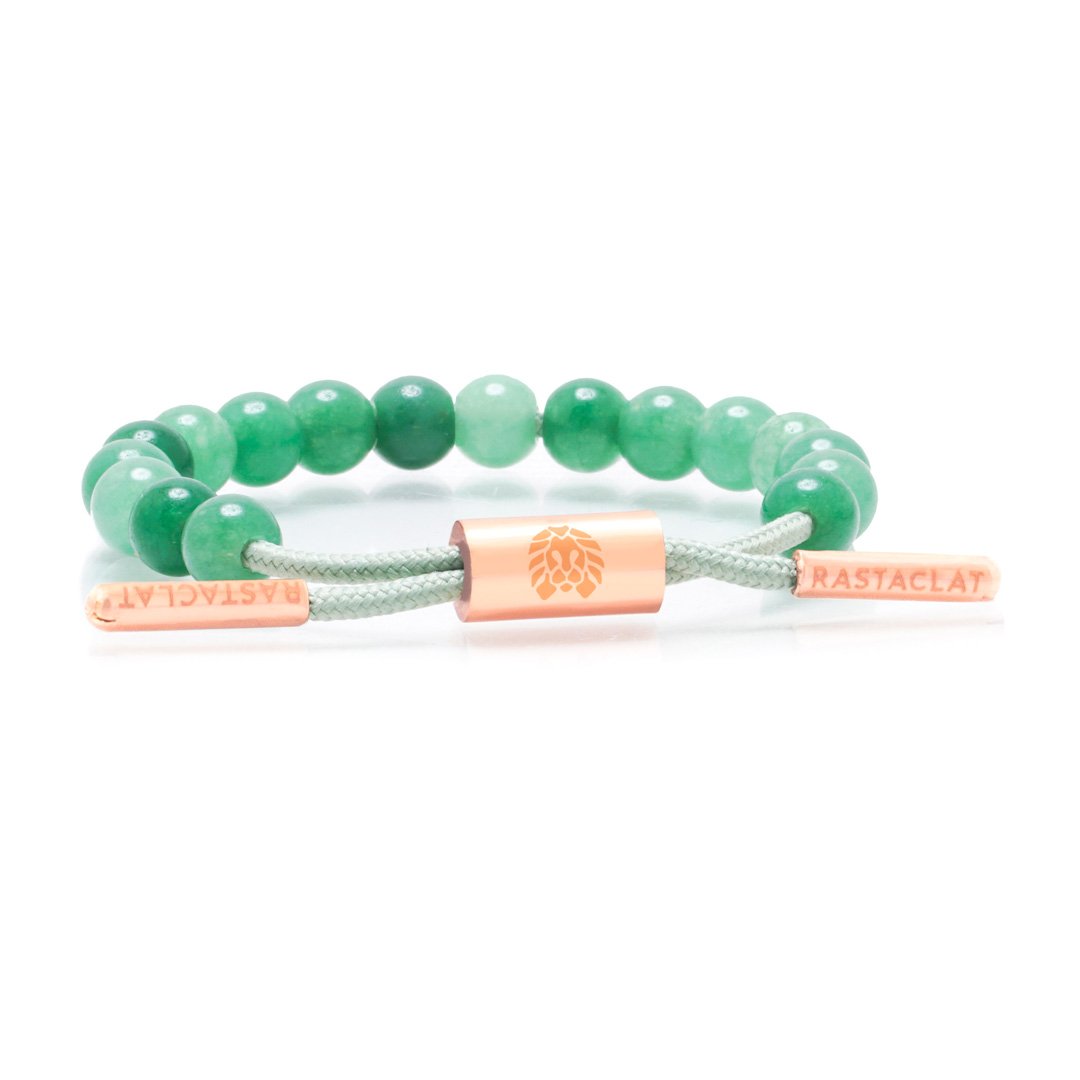 Jade
The Jade is another must-have addition to your Rastaclat collection. This beaded bracelet combines stunning green beads with electroplated peach hardware. The Jade's classic look makes it an accessory you can wear for almost any occasion.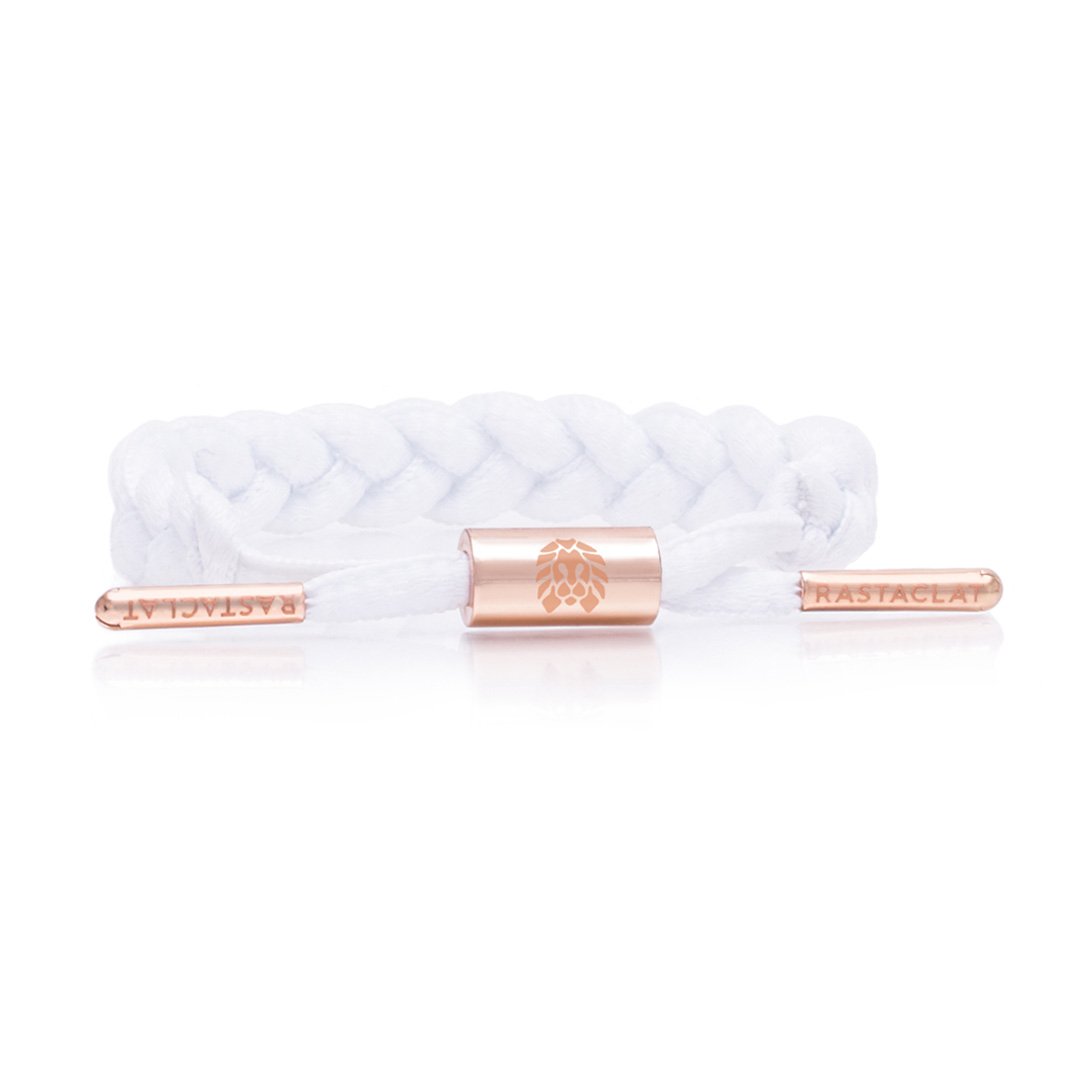 Kim
Rounding out the list is the timeless Kim Rastaclat. This bracelet offers an elegant way to enhance your positive vibes. Its braided bracelet construction fits well with peach gold hardware and laser-etched emblems. The Kim's texture and quality are among the best that Rastaclat has to offer.
---