2021 Back to School Gift Guide
July 30, 2021 by Angie Long
Summer has a way of going by way too quickly — whether you're a kid or an adult. And it seems like the back-to-school ads pop up before we've even had a chance to go on summer vacation. By July, it feels like fall clothes are all you see on the new clothes racks. But getting in on those back-to-school deals early on in the summer is important, especially considering the fact that items tend to sell out early, and sales are only temporary.
Whether you have kids going back to school in fall, or you're an adult going back to school yourself, the items in this gift guide should not only save you some money, but help build some anticipation for the school year ahead.

Back to School Gift Ideas for 2021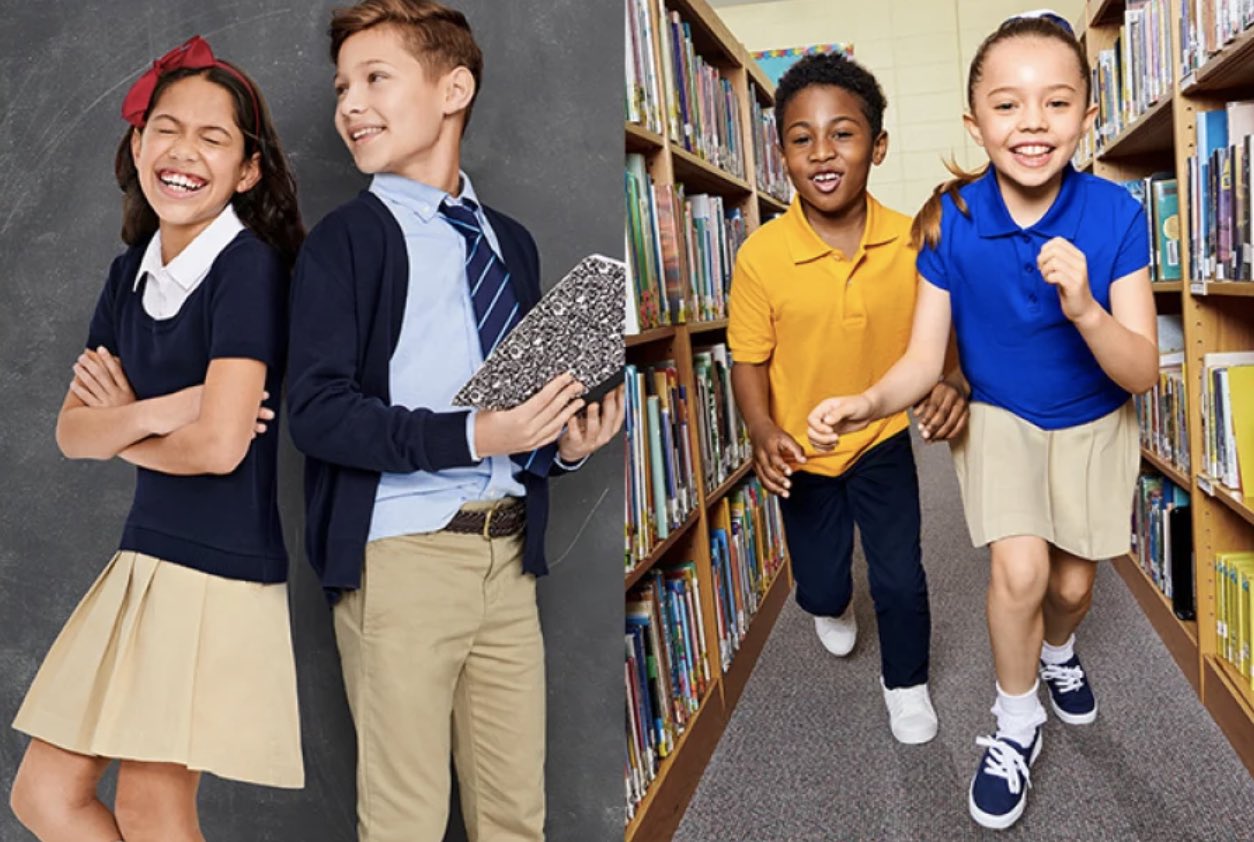 Clothes from The Children's Place
Whether you need shorts, shoes, shirts or accessories for your child, The Children's Place has it all. The Children's Place is one of the best place for parents to start back-to-school shopping for their children. Plus, they offer great deals! Check out these top two The Children's Place promo codes and use them to save money:

An iPhone Pro 12 case from Casetify
The new iPhone Pro 12 model is sized a bit differently than the other iPhone models. So if you're getting a new model this year, make sure you protect it with a new case that fits. And there's really no better place to go for secure, yet fun-looking iPhone cases than Casetify. A Casetify iPhone Pro 12 case is eco-friendly, antimicrobial, has 9.8-foot drop protection, and is wireless-charging and MagSafe-compatible. Plus, it comes in a gazillion different designs to choose from. Use one of these Casetify coupons to save on your purchase:
New Kicks from Cariuma
Comfortable shoes that aren't only stylish but also match everything in your back-to-school wardrobe are essential. Cariuma makes sustainable, stylish, and uber-comfortable sneakers for men and women. Whether for yourself or for the older kids in your family, choose from high-top or low-top, then choose from leather or canvas. Then enjoy carbon-neutral shipping combined with the fact that for every pair of shoes you buy, Cariuma plants two trees in the Brazilian rainforests. Here are two Cariuma coupon codes you can use to save: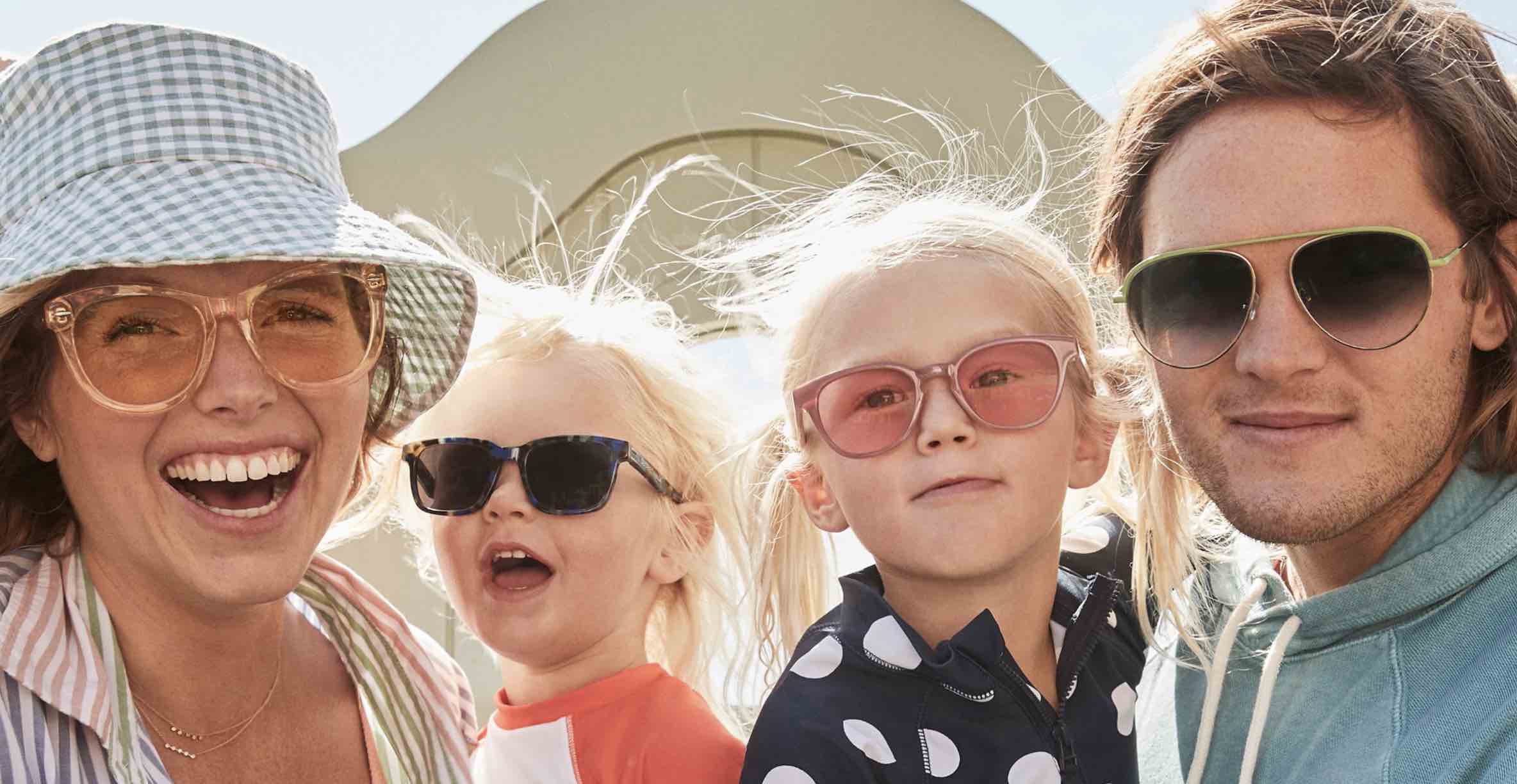 Glasses from Zenni Optical
Whether your prescription has changed or you just need a new look, some new glasses will help you go back to school in style. But shopping for glasses at a brick-and-mortar location can be time-consuming and stressful, since you don't have much time to make your decision, and you have to rely on a salesperson for help. Zenni Optical makes it easy to shop for new prescription glasses, blue light glasses, sunglasses, sport glasses, and even goggles from the comfort of your home. Try each frame on virtually to see what you think. If you're not able to make your mind up immediately, there's no pressure: The frames will be in your cart or in your list of favorites until you're ready to make a purchase. And when you are ready, you'll benefit from affordable, high-quality glasses and great customer support. Zenni Optical promo codes can be used to save money: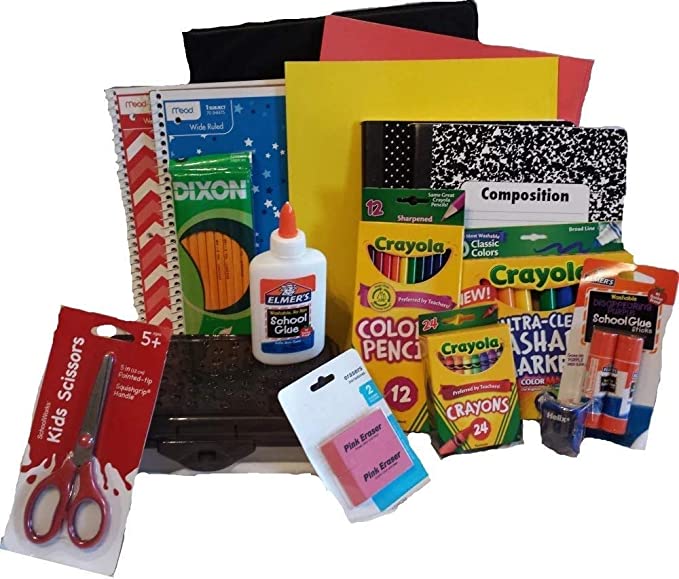 A Back to School Bundle for Grade School
Shopping for back-to-school supplies can be stressful. Aisles are packed with parents who are all looking for the same things. And when kids have over 20 items to buy from their supply list, odds are that it will require trips to multiple different stores. The good thing is that most school supply lists from kindergarten to fourth grade tend to have the same basic items on them. Those items are all in Amazon's Back-to-School Bundle. Even if for some reason the 20-piece kit lacks one or two unique items your teacher might be asking for, it's only $39.98, so it's an affordable way to shop for everything else on your list, without ever having to leave the house. Here are two Amazon discount codes you can try for extra savings: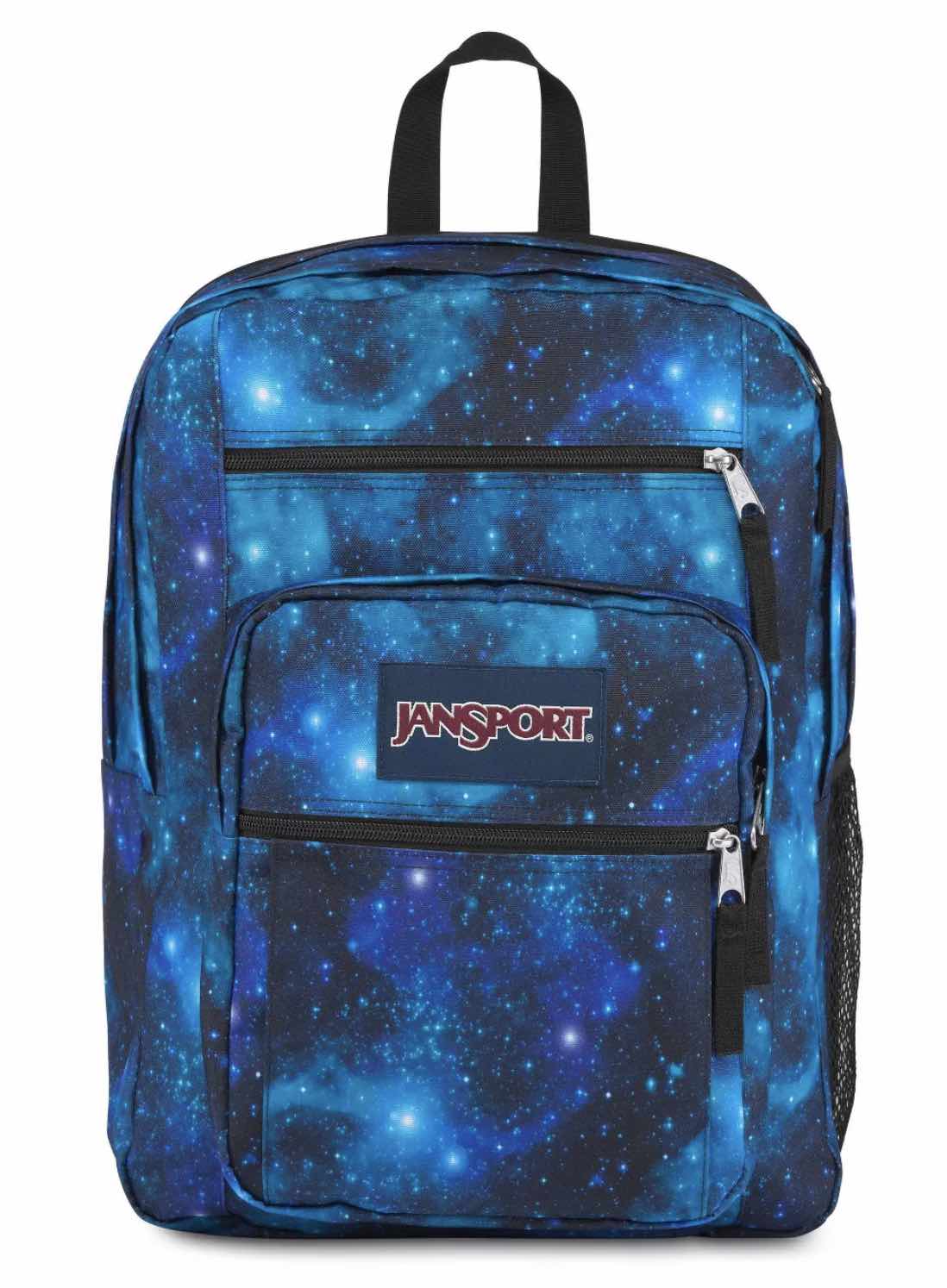 A New Backpack
Kids can be incredibly rough on their backpacks, by no fault of their own. Backpacks are expected to withstand overstuffing, being tossed on the floor repeatedly, and the normal wear and tear of being worn every day of the entire school year. Buying a cheap backpack is a waste of money when it only lasts a short while, so it's important to choose a brand that knows backpacks and makes sure they last. Target's Jansport 17.5" Big Student Backpack has ergonomic features like S-curve shoulder straps and a fully padded back panel. It's also incredibly roomy, with two large main compartments, a side water pocket, a front utility pocket and organizer, and a padded compartment that fits a 15-inch laptop. Use these Target discount codes to save money: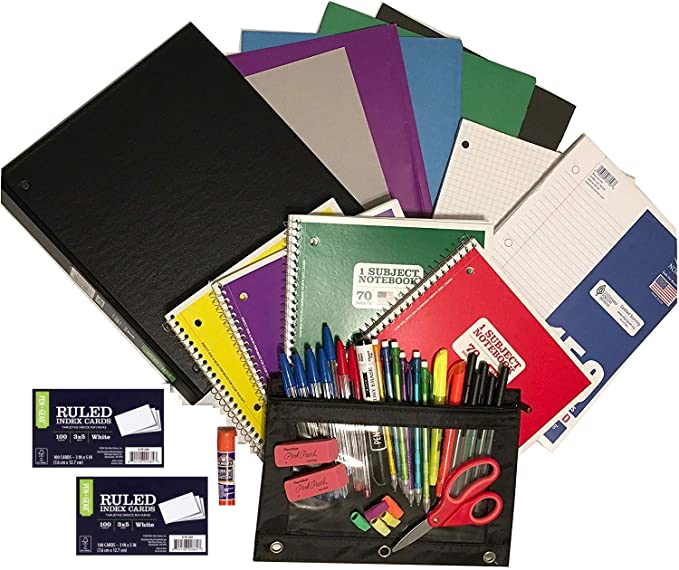 A Back-to-School Bundle for Older Kids
A back-to-school supply list for middle school and high school will look different than a back-to-school list for the little guys in grade school. Items tend to be more specific in order to meet the learning needs of older kids. Make the whole process easier by ordering Amazon's School Supply Bundle for Middle School and High School. It's only $37 and will make school supply shopping a piece of cake.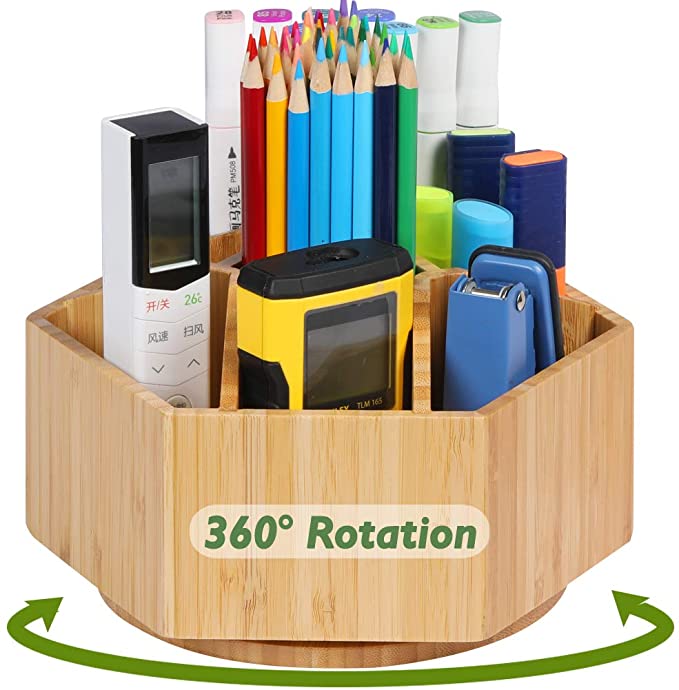 Office Supply Organizer
Whether you or your kids have online classes, or you simply need an organized homework hub, this Bamboo Office Supplies Organizer is a stylish way to organize all your supplies in one convenient spot. The bamboo matches all decor, and the 360-degree swivel design makes it easy to find what you need in one spin. They're popular on Amazon, so make sure you grab one well before the school year begins.
A New Dell Laptop
These days, schools expect kids to have a laptop at home for schoolwork. Even grade school kids are expected to start typing book reports and do internet research from an early age. So if you need a new laptop or yours simply needs an upgrade, be sure to invest in a high-quality laptop from Dell. It doesn't have to be a huge investment either. You can save a lot of money by purchasing a refurbished laptop, like this Inspiron 15" 3000 for only $264. Here are two Dell Outlet coupons to use for cash savings: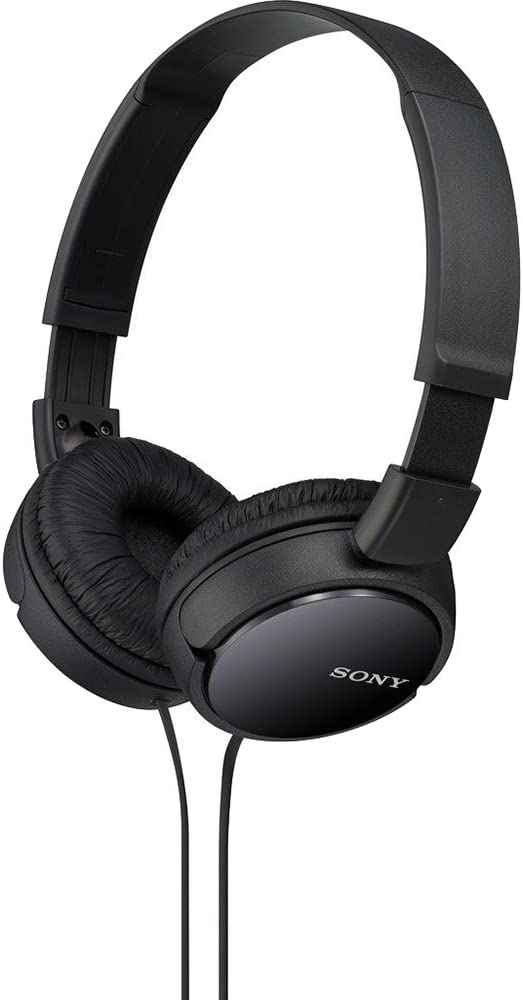 Sony Headphones
A niche item that's gaining popularity on school supply lists for all ages is a pair of headphones. That's because there are a lot of learning apps and websites that kids use both at school and at home, so they need headphones to block out the rest of the noise in the room and focus on the task at hand. In-ear headphones can be uncomfortable for little ears, so these on-ear headphones from Sony are a great investment at only $9.99. Tangle-free cables and a swivel-folding design make them even better, as they fit into a backpack with ease.
And if you're looking for great options on clothing that work for family pictures, classroom learning, and play, great brands to check out include Carter's, Hanna Anderson, or Alice and Ames. You can earn cash back rebates for shopping at Carter's or Hanna Andersson, and save $15 on your purchase with an Alice and Ames coupon code.
---
---