5 Hard to Believe Facts About Video Gaming in 2019
October 7, 2019 by Tiffany Douglas
Video games have sure come a long way from their humble origins. From the early days of "Pong" to the current variety of sports, RPG, online multiplayer and more, video games look much different today than they did in the 80s. Here are 5 mind-blowing facts about video games in 2019 that prove how much the landscape has changed.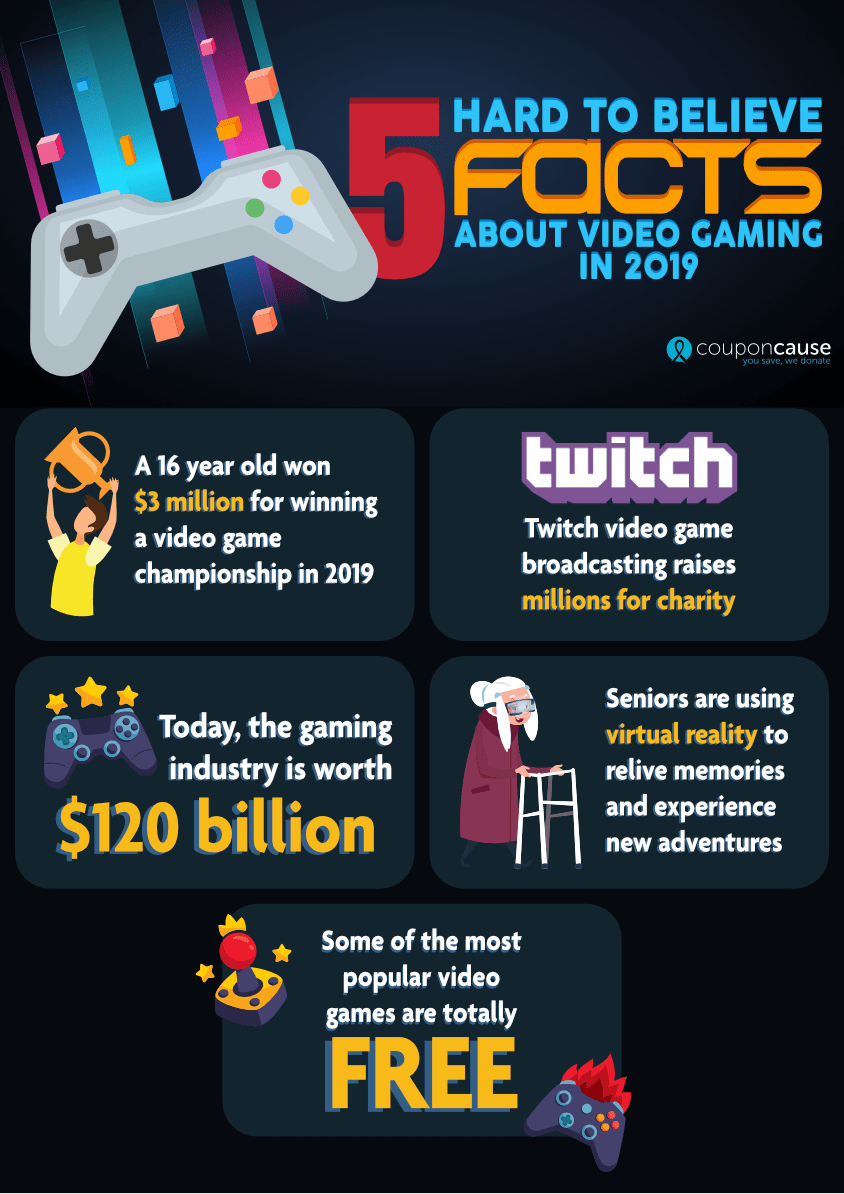 5 Crazy Video Game Facts in 2019
1. A 16-year-old won $3 million for winning a video game championship this year. The event took place in Queens, New York on July 2019 and featured the popular video game Fortnite. It was the first Fortnite World Cup championship ever with prize money totaling $30 million and over 100 players competing. Kyle Giersdorf, a 16-year-old from Pennsylvania, won the $3 million grand prize for finishing atop the solo division. The payout marks the largest prize for a single player in an e-sports competition.
2. Twitch video game broadcasting helps raise millions for charity. Besides making it possible for teenagers to become millionaires by gaming, video games have also created an entirely new way for charities to generate interest in donating. Instead of having a physical fundraiser that requires people to physically attend, charities can tap into the digital age and host a video game stream fundraiser through the video broadcasting service Twitch. Since 2011, Twitch claims that they have raised over $130 million for donating to charity, and that number will likely grow as they make fundraising easier on the platform.
3. The gaming industry made $120 billion in revenue in 2018. It may be hard to believe, but the gaming industry is a multi-billion dollar industry. 120 billion, in fact. By 2022, experts project the gaming industry could produce as much as $196 billion! Spending weekends inside playing video games doesn't seem like the biggest waste of time anymore.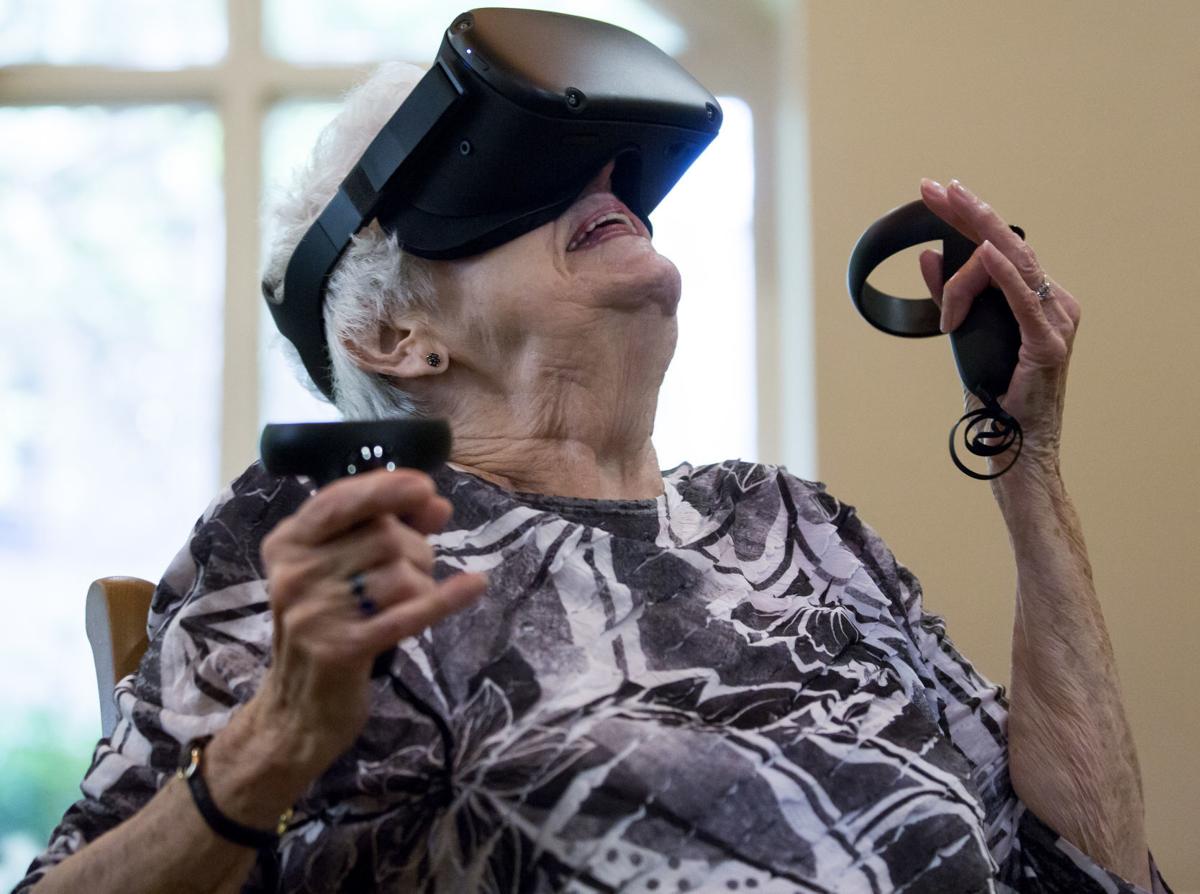 4. Seniors are using virtual reality to relive memories and experience new adventures. Outside of the bucks in gaming, the same technology that will power the games of the future is helping senior citizens today. Whether it's by giving them a fun way to get in physical exercise or provide a safe place to have an extreme adventure, virtual reality is slowly making its way into senior care around the country.
5. Some of the most popular video games are totally free. Perhaps in the craziest twist of all, many of the most popular games, like Fortnite, are completely free. Instead of relying on gamers to purchase copies of games, developers are more and more moving to pay-for-upgrade systems. These allow players to download the games for free and then requires purchase for upgrades like new looks, levels or moves. If you're still in it for the physical copies, try using a GameFly coupon to save on a free trial:
Details:
Ongoing Offer
No Promo Code Needed. Click "Get Offer" To Activate This Deal. Exclusions May Apply
39 Day Free Trial
---