5 "Off Grid" Favorites in Key West
June 26, 2019 by Tiffany Douglas
Nestled in the lobby of Ocean Key Resort at the base of Duval Street, this gem is the smart place to snag that handcrafted rum drink. Nominated as having the best Mojito in Key West, with raw Turbinado sugar (no pre-made syrups) and peppermint oils gently pressed from locally grown leaf's, the 5 seat bar is a rum drinkers paradise.
Each drink is made with fresh squeezed juices…literally each fruit is squeezed as you watch the masterpiece come together. Whether you are simply curious or a genuine connoisseur of classic rum drinks, swing by late afternoon for that perfect refreshment.
Try these Madda Fella coupons to save on your Key West travel:
Verified
Details:
Ongoing Offer
Click "Show Coupon Code" To Activate This Deal. Exclusions May Apply
20% Off Everything
Head to Zero Duval Street and you found it. Adjacent to Mallory Square (a bit crowded), slide up to the Tiki Bar or grab a table and watch the sun magically set on the horizon. Even better, snag a pic at the 2nd most popular picture spot in Key West "Selfie Point" …oh, about 20 paces from the Tiki Bar. (the southernmost point gets the nod for most "self pic'd" spot)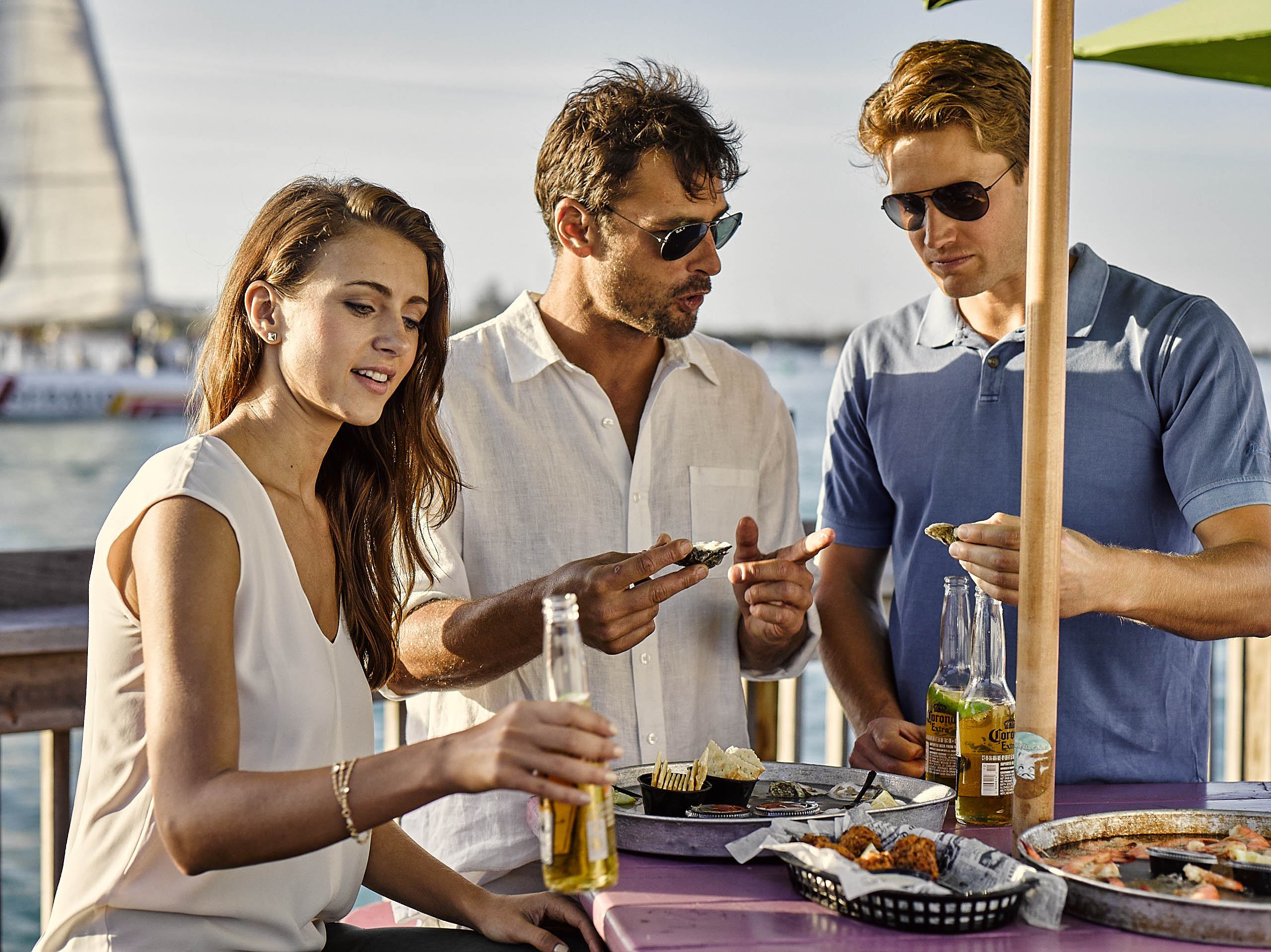 The staff makes it fun, add in great food, cold beverages, fantastic local live music, and the most jovial gaggle of new friends you'll ever surround yourself with and you've tapped into the perfect place to let the day's troubles drift away.

Hanks Hair of the Dog/Garbo's Food Truck
Our new "old" favorite. Nuzzled in between Whitehead and Duval at 401 Caroline Street, Hanks (formerly Grunts) redefines "laid-back". Mostly outdoor, this is the place to pull up one of their Adirondack chairs or hijack a table and listen to some of the best music in Key West. Check the schedules, but look out for Rob Benton or Billy the Squid and the Sea Cow Drifters…both unique and outstanding.

This has become a "must-stop" place for that Friday evening crawl. While there, ya gotta hit Garbo's Grill, actually a food truck permanently parked in Hank's backyard, for a truly fresh and plentiful Umamiburger, one of their famous hot dogs, or try their unique take on tacos. Each item is made fresh. You'll be given a buzzer so you won't miss the live shows out front.
Fishing the Waters Around Key West
The waters surrounding Key West offer the most unique places in the USA to go fishing. From flats fishing to deep sea to tarpon off the harbor, the variety of fishing is unmatched. Head out on the Atlantic side for trophy Sailfish and Dorado (mahi-mahi), anchor up to the reefs for grouper and snapper and whatever else happens to hit the bait, or head to the Marquesas Islands for flats fishing, barracuda or shark fishing.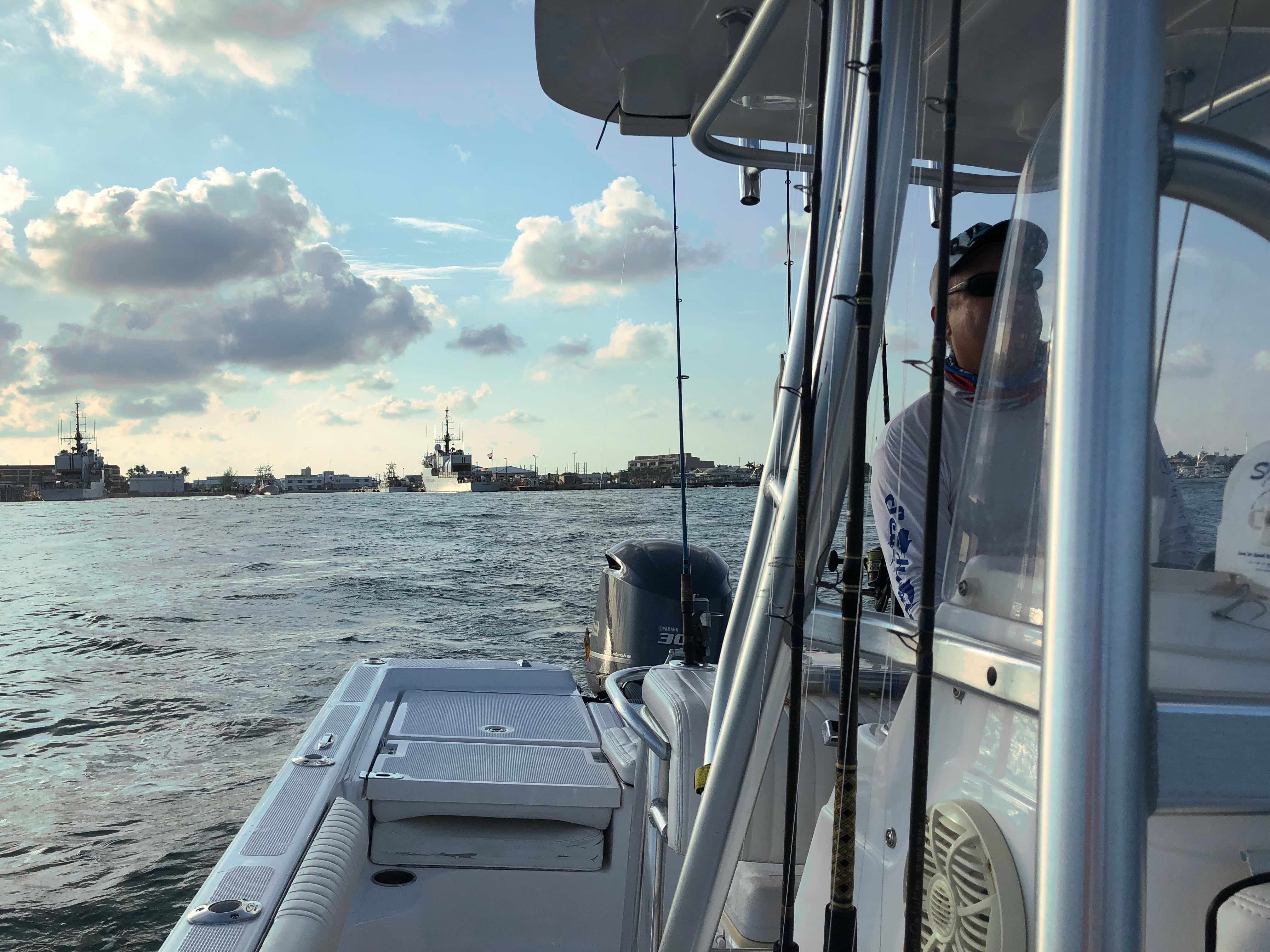 If you want to "go big", head out west to the shrimp boats for non-stop action. It's a bit of a run and an early start, but fishing until your arms hurt. The options around Key West are plentiful…you can keep it simple and charter half-day just to get a "feel" for it, run all-day or if adventure is truly in your soul…talk to Capt. Mike about chartering a trip in the Florida Straits, heading towards Cuba. (of course…check the political climate first).

Sound Check at The Green Parrot
Also known as "A Sunny Place for Shady People"
The Green Parrot, the #3 favorite bar in America, is classic and quintessential Key West. Let's be blunt… this is the "Dive Bar" of dive bars.
You'll find the locals as well as the folks floating in for a weekend getaway. The entire cross-section of America are all equal here… and all there for the same purpose… to relax, let go of some steam, and enjoy the moment. This place defines the word "salty"… including the patrons.
To give perspective, hitting Friday night "Sound Check" is locally known as "going to church". They highlight both local artists and national bands, with most booked through the weekend. Check their live music schedule here. Later in evening, the place really starts rolling and the dancing kicks in.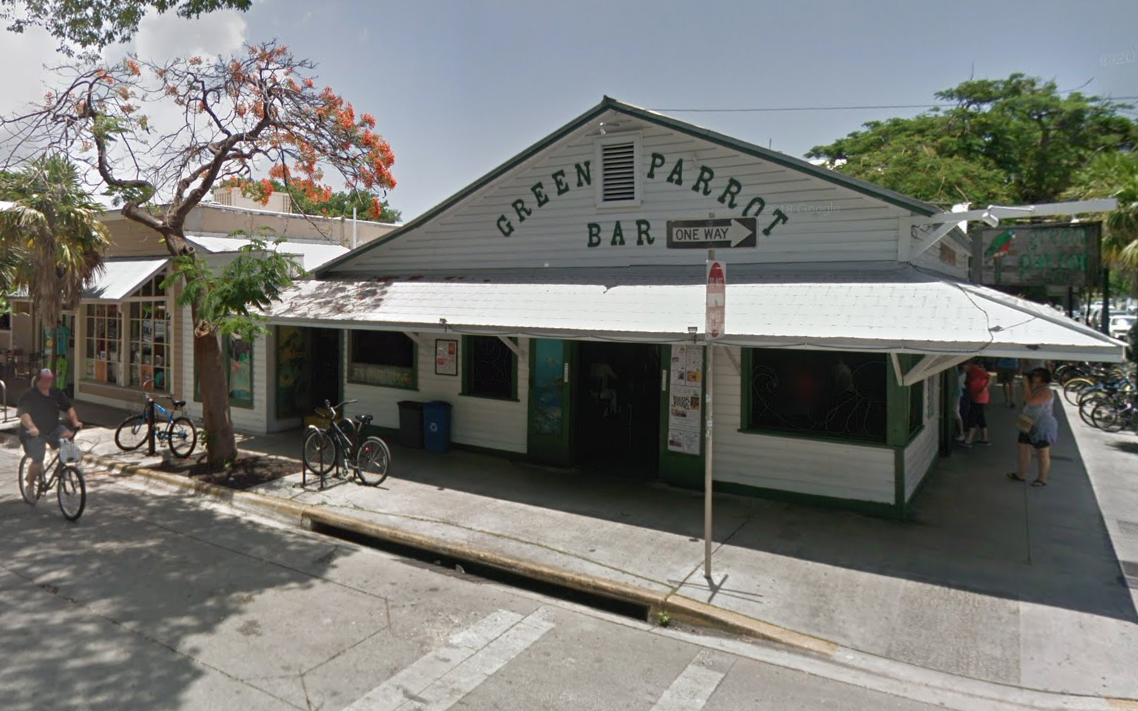 And it doesn't matter what time of the day or night you do slide in. There are games to idle away the afternoon… billiards, darts, etc., free popcorn, and ample room at the bars to nuzzle up and meet someone new or just hang back and people watch.

The Parrot proudly stands at the corner of Whitehead and Southard street. With its wide-open sides, main and supplemental bars, it's easy to slide in for a cold one and catch the local scene as well as live music.



Sooo… leave your baggage (literally and figuratively) outside and jump in… Happy Hour is about to start!
---