5 Reasons to Use HiSmile Teeth Whitening on Your Smile
June 25, 2019 by Eric White
Whiter teeth can be a game changer in a person's confidence in both social and professional settings. Let's face it, no one wants their smile to draw unwanted attention. If you want to improve your physical appearance in a positive and relatively easy way, using a teeth whitener like HiSmile is a legitimate step forward.
Learn how why you should whiten with HiSmile in this blog post, plus find new HiSmile coupons you can use to save on your upgraded look. It's time to feel comfortable with your smile!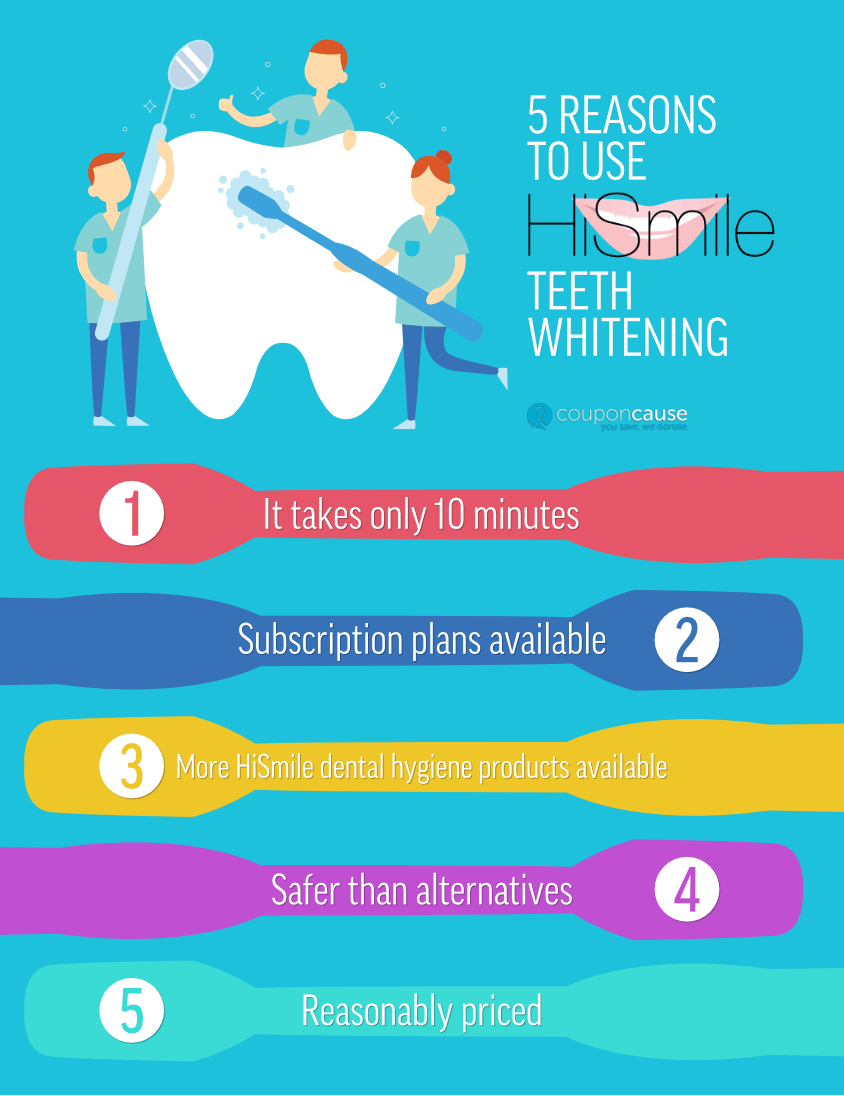 5 Reasons Why We Love HiSmile
1. It's extremely quick and easy. Whitening teeth with the help of HiSmile is a quick and easy process. They boast on their website that teeth will be at least two shades whiter after just 6 applications over 6 days. Each session takes only 10 minutes and includes 3 easy steps:
Attach the mouth tray to the included LED*.
Cover mouth tray with gel.
Put the tray in your mouth and turn on the LED.
*The LED light is meant to speed up the process of whitening your smile.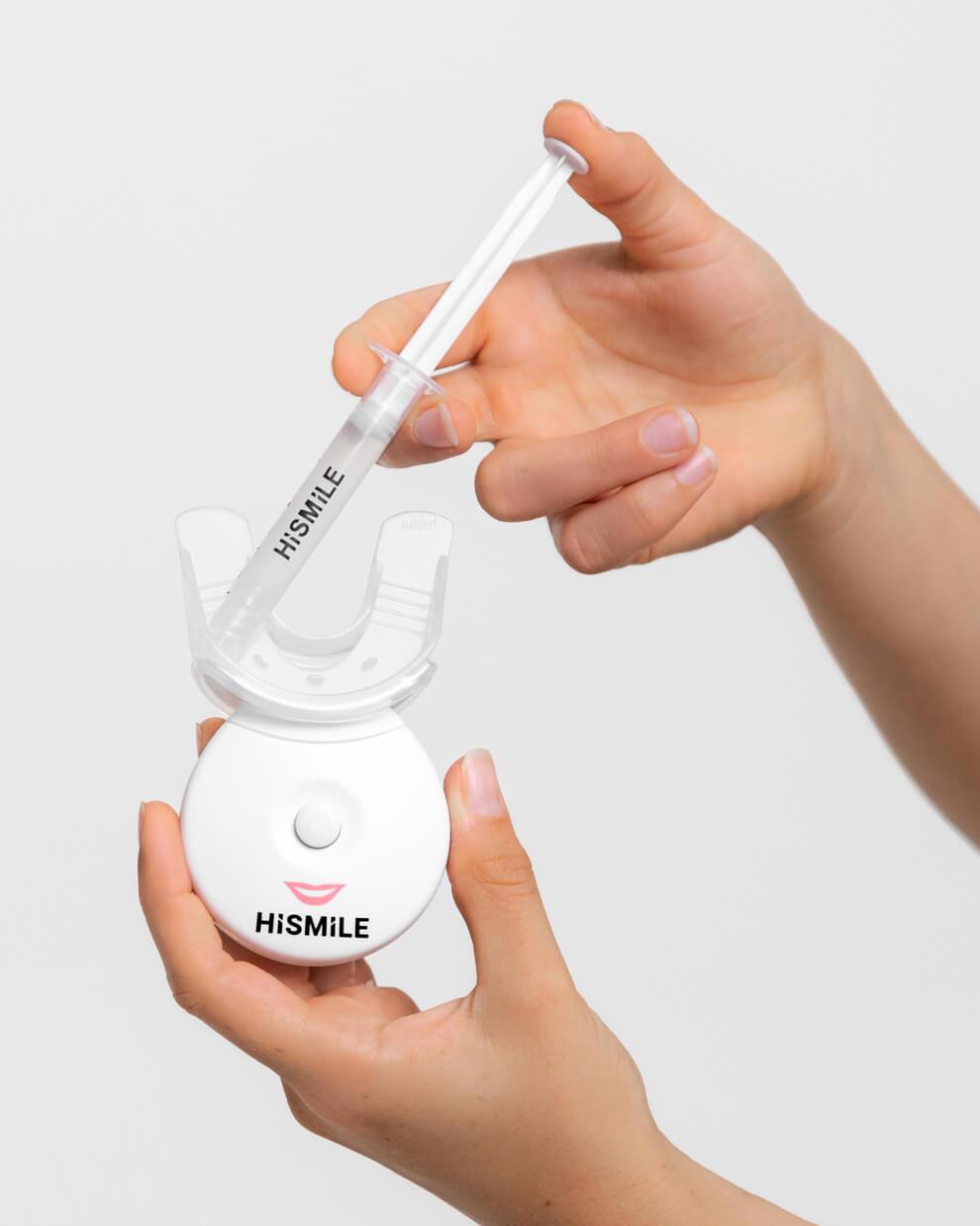 2. HiSmile is safer than the alternatives. Sodium bicarbonate HiSmile teeth whitening kits are considered to be safer than similar products with hydrogen peroxide. Hydrogen peroxide whitening kits are known to cause discomfort and pain as they work. This is not so with gentler and non-irritating sodium bicarbonate (baking soda) teeth whiteners, like HiSmile!
3. Their whitening kits are reasonably priced. HiSmile teeth whitening won't irritate your smile and also won't break the bank. As of this writing, kits cost $59.99, with financing available through afterpay. Customers who use afterpay will be responsible for 4 payments of $14.99. Check out some of our HiSmile teeth whitening deals:
Details:
Ongoing Offer
No Promo Code Needed. Click "Get Offer" To Activate This Deal. Exclusions May Apply
30% Off When You Subscribe
4. Products are available for complete dental hygiene. You can turn to HiSmile teeth whitening for a noticeably brighter smile and you can also turn to them for the products you need to maintain your dental hygiene in between whitenings. We recommend trying the HiSmile Day and Night Toothpaste combo. For just $15.99 USD, you'll receive separate tubes for both day and nighttime brushing. The day formula includes microshield wax, aloe vera and 5 other key minerals, and is meant to protect your smile throughout the day. The HiSmile toothpaste night formula is meant to help remove stains from the day and includes activated charcoal, aloe vera, bentonite clay and 5 other key minerals as the main ingredients. Whitening pens, mouthwash and more are also available from HiSmile.
5. Subscription plans minimize your responsibility. It's not difficult to forget you've run out of toothpaste or that the mouthwash is running low. By signing up for a subscription plan with HiSmile, you can remove the possibility for human error when it comes to keeping your supply stocked. Whether you want to sign up for toothpaste, mouthwash, or whitening gel refills, you can easily do so through HiSmile. You can even customize your own plan and include whatever combination of products you want to receive. HiSmile whitener customers will be billed at the start of each month of the subscription.
---
---