Architectural Designs for New Houses: Plans from 200+ Architects and Designers
May 20, 2020 by Morgan Standley
Architectural Designs for small to large houses can make the process of designing a home easier than ever. If you're in the market for a new home and thinking of building your own, Architectural Designs is a great place to start for custom home plans. With over 200 plans designed by accredited designers and architects, Architectural Designs is sure to have a plan to help get you started building your dream home.
Here's everything you need to know about Architectural Designs before making your purchase.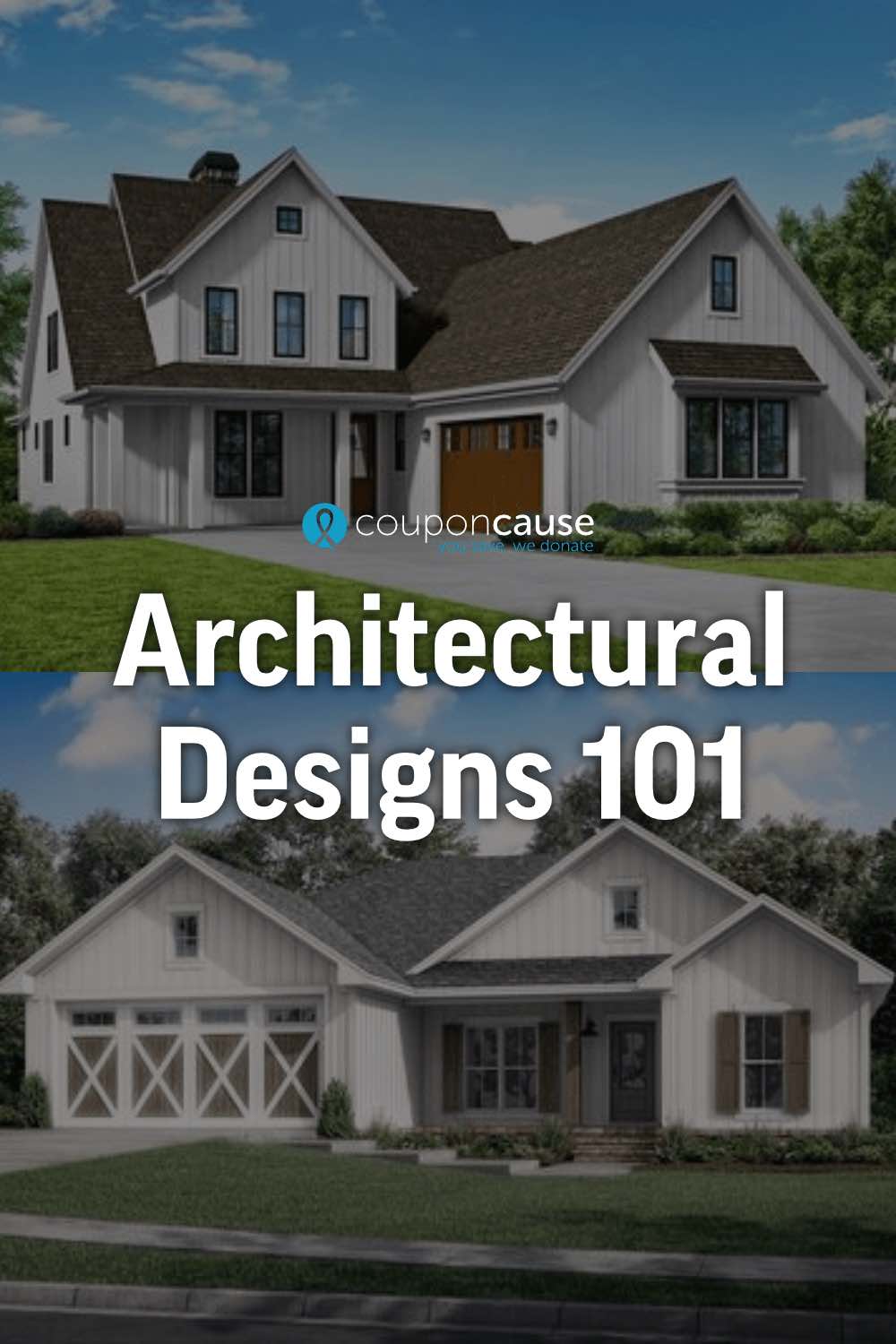 What is Architectural Designs?
Architectural Designs is a website that curates home design plans from designers and architects across the country to easily browse, discover, and purchase. Architectural Designs boasts a portfolio of over 30,000 client homes in more than 35 different styles on its website. There are designs for everything from starter homes to luxury builds, stand-alone garages to multi-family homes. Plans can be uniquely customized to fit your specific needs and budget.
Plus, their QuikQuotes tool will help you determine the cost of building your chosen house in your zip code. All plans are designed to meet nationally recognized building codes and each set comes with all the plans needed to start creating your dream home. Orders include a foundation plan, floor plan, building cross-section plan, roof plan, among others.
Pricing for Architectural Designs plans range from hundreds to thousands of dollars based on the style and designer. You're guaranteed of finding a plan within your budget. And with a wide variety of different plan types to choose from, ranging from Cape Cod-style to Modern Farmhouse, you're sure to find one that meets the unique style you're looking for as well.
The best part? No two plans are the same. So whichever plan you go with, your home will one hundred percent yours. Finding design plans for large to small houses on Architectural Designs is actually very fun.
You can usually find a new Architectural Designs coupon for use online. Try these for starters:
What Architectural Designs Styles are Available?
There are so many different styles to sort through on Architectural Designs that we thought we'd provide a few words about each one to help you narrow down your options. The following is a comprehensive look at all the styles from Architectural Designs available on their site. You can select one from the full list of Architectural Designs styles here:
Farmhouse
These plans are typically distinguished by simple lines, friendly front porches, and wood siding.
Modern
For those who crave open floor plans, industrial accents, and visually forward-thinking design.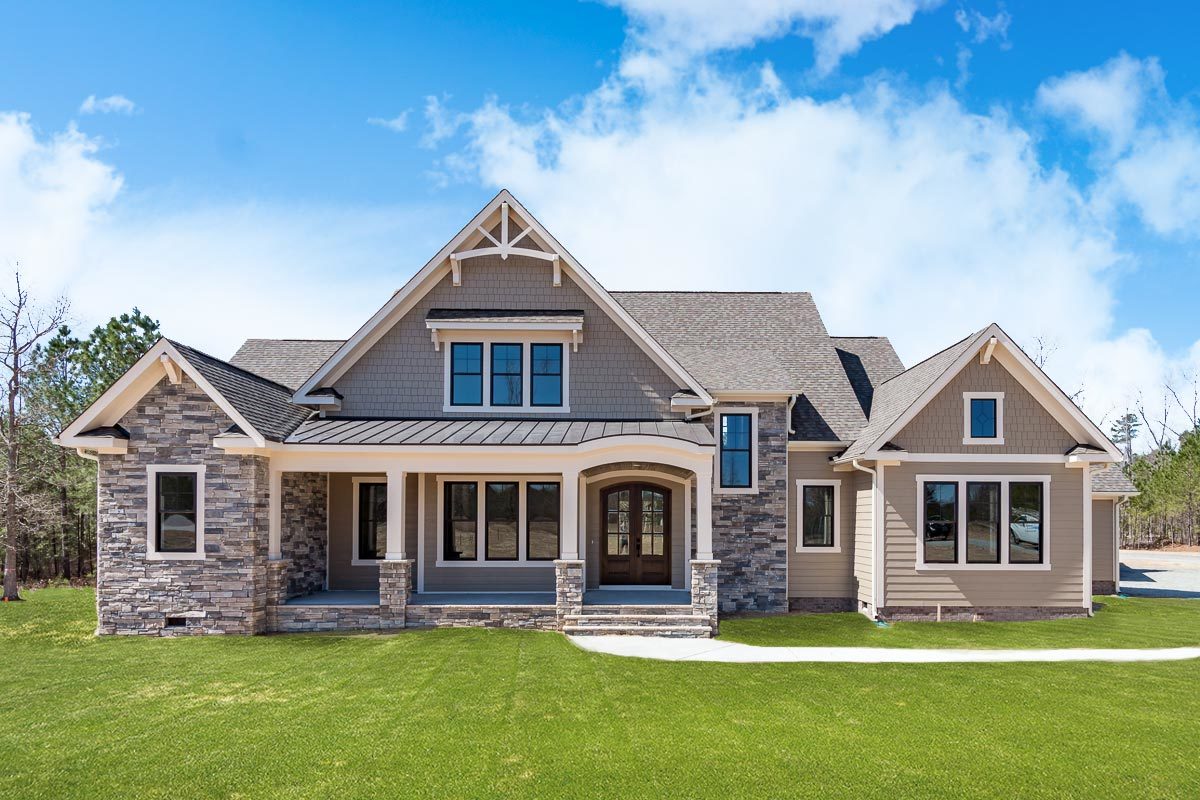 Craftsman
The true American style, Craftsman homes are crafted primarily with natural elements, like stone and wood, and are marked by their low-pitched, gabled roofs.
Modern Farmhouse
If you're seeking a farmhouse style with a modern layout, the Modern Farmhouse has the best of both worlds, with open floorplans and barn-style doors.
Cottage
Cottage styles are picturesque and full of charm, typically smaller and perfect for a custom vacation home.
Contemporary
The Contemporary aesthetic is marked with clean, simple lines, low-pitched roofs, and large windows.
New American
New American homes are a mix of different styles but evoke a warm and welcoming sense of family living.
Country
Very popular, these styles often feature wide, wraparound front porches, gabled roofs, and can be one or two stories.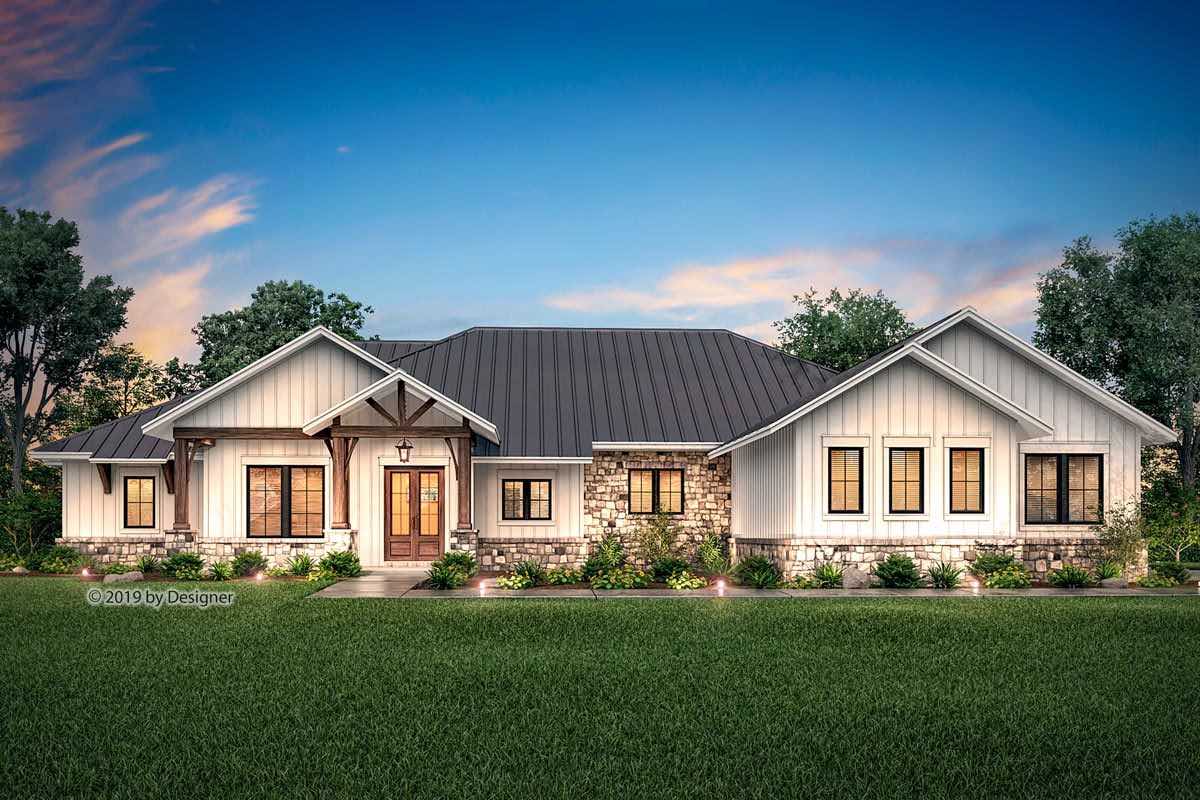 Ranch
Traditionally a single-story home, ranches can also feature split-levels and are often asymmetrical in shape.
Traditional
The Traditional style is the most popular in the U.S., a mix of classical and simplistic design, with lots of symmetry and little ornamentation.
Bungalow
Bungalows are typically marked by large front porches, overhanging eaves, and single levels.
You can view each individual style at Architectural Designs here.
Mountain
Mountain plans are designed to complement their locale, with rugged exteriors, large windows, and wood beams.
Cape Code
Designed to evoke the half-timbered 18th-century homes of classic New England, Cape Code homes are typically covered in clapboard or shingles with minimal exterior ornamentation.
Beach
Often raised homes designed for seaside living, Beach homes have wide front porches and colorful exteriors.
Acadian
Acadian homes have French-style designs with rooms often arranged on either side of a wide central hallway.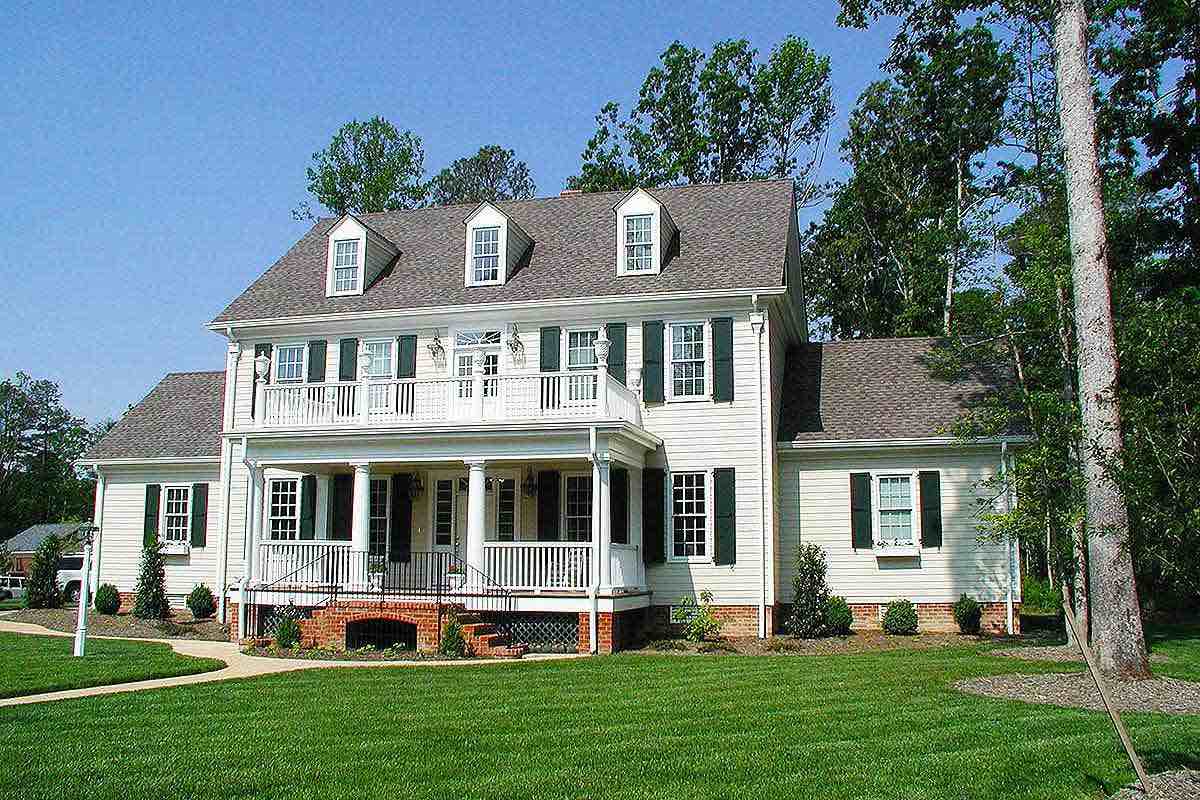 Colonial
These style plans are often characterized by classical styling with pillars or columns and porticos topped by pediments.
French Country
This style exudes rustic warmth and strength and can include country chateaux as well as modest country farm homes.
European
European homes are often characterized by steep roofs, flared curves at the eaves, and stucco or stone exteriors.
Florida
With large windows for emitting sea breezes and wide verandas, Florida style homes are perfect for southern style living.
Hill Country
Rustic and simple, Hill Country homes have modern elegance and are made with simple materials, like white limestone or sandstone.
Mediterranean
Known for their tile roofs and stucco exteriors, Mediterranean styles have shallow, sloping roofs and courtyards.
Northwest
Northwest style homes are made mostly of wood with medium-pitched roofs and large windows.
Prairie
Prairie homes are often associated with Frank Lloyd Wright and are designed to blend in with the flat prairie landscape.
Adobe
Adobe style homes draw inspiration from Spanish Missions and Pueblo styles seen frequently in the southwestern part of the U.S.
Click here to view the specifics on each style at Architectural Designs.
Carriage
These homes generally refer to detached garage designs with one bedroom or bath above.
Georgian
Stately and balanced, Georgian style homes typically have paneled doors centered in the front façade with chimneys on either side of the roof to give it symmetry.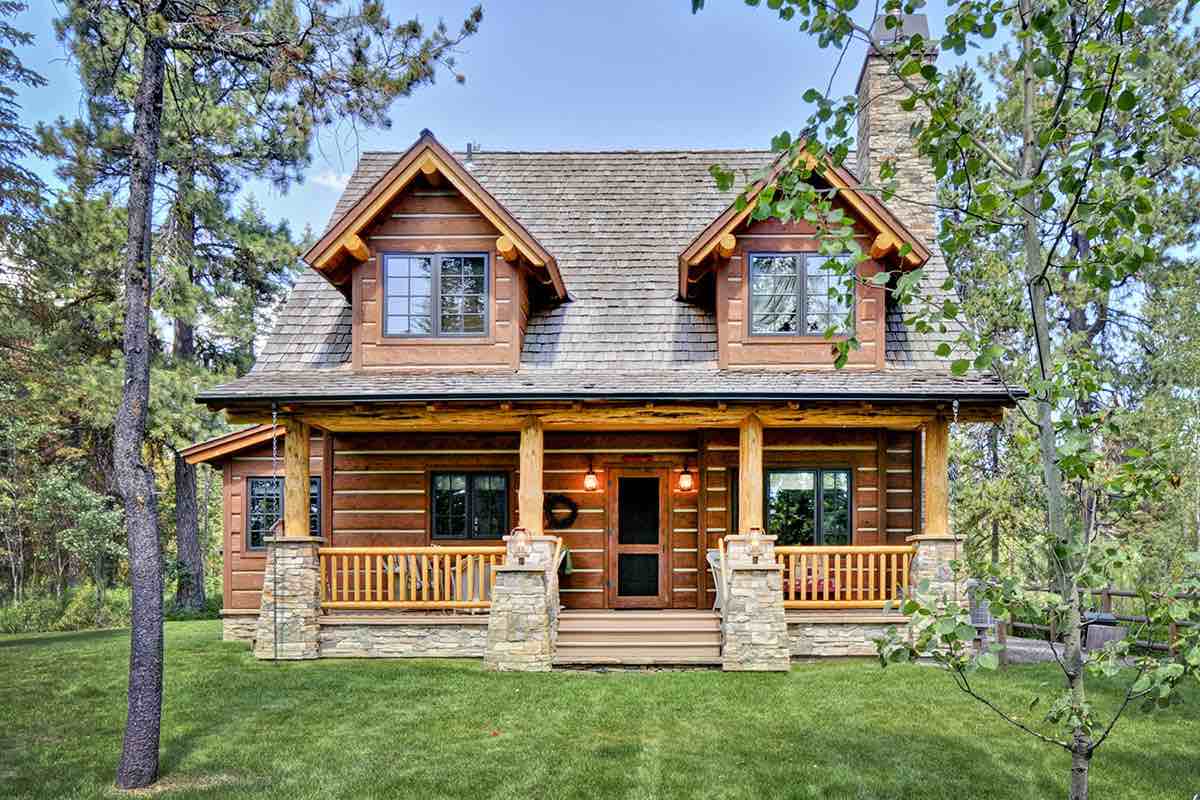 Log
Marked by a log and timber look, the interior of today's log cabins are often roomy and open.
Low Country
Perfectly suited for beach living, Low Country homes are typically elevated with wide porches and lots of shade.
Plantation
Largely associated with the South, Plantation homes are sprawling and stately, categorized by columns and pillars and lots of symmetry.
Shingle
Shingle-style homes often have a casual look with wood shingles that blend into their surroundings.
Southern
Southern style is known for wrap-around porches, large windows, and low-pitched roofs.
Southwest
Comfortable and elegant, southwest style homes are characterized by adobe materials, natural plasters, and exposed wooden beams.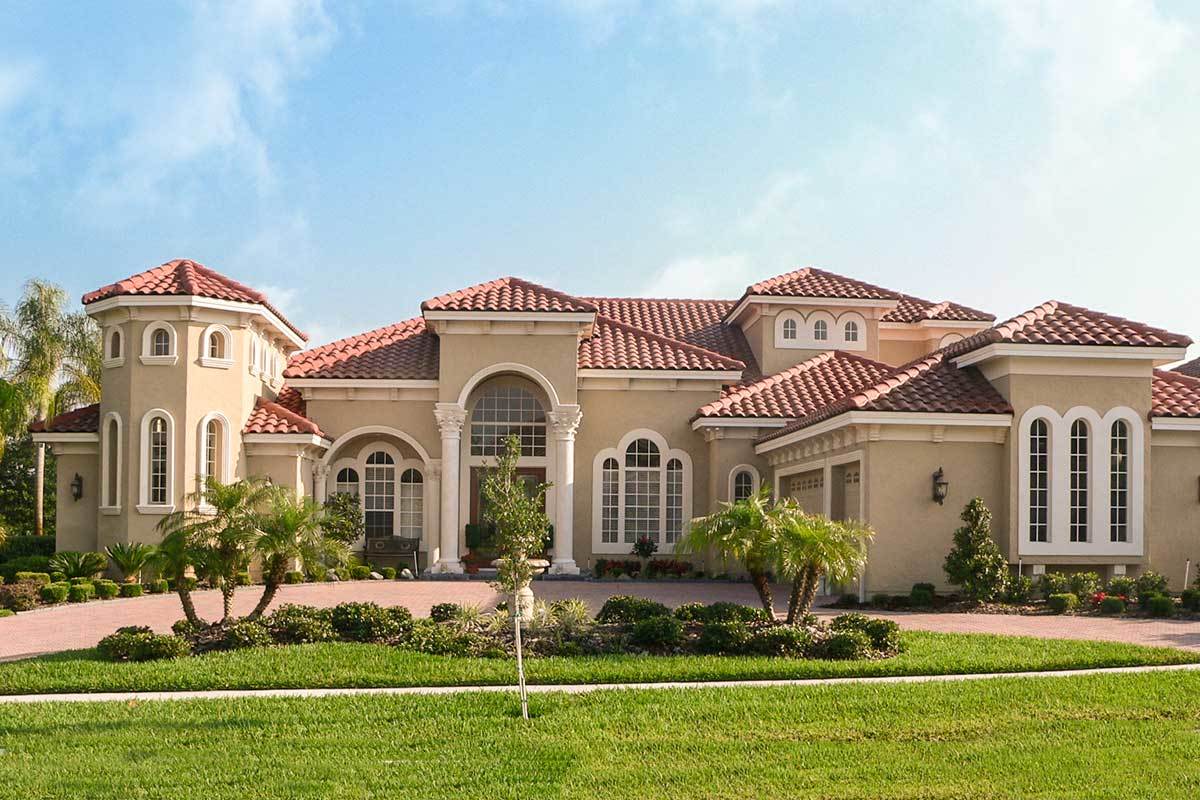 Spanish
Identified primarily by their red tile roofs and stucco exteriors, Spanish-style homes are perfect for temperate climates.
Tudor
Tudor homes are known for the wide timber planks, steep-pitched roofs, and rubblework masonry.
Tuscan
With Old European charm, Tuscan style homes are perfect for people who like stucco exteriors, terracotta tiles, and enclosed courtyards.
Vacation
Vacation homes are known for their open living spaces, perfect for gathering family and entertaining friends.
Victorian
Characterized by classic elements like gables and dormers, Victorian-style homes have strong historical origins dating back to the late nineteenth century.
Get Started with Architectural Designs for Small Houses & More
To get started, visit ArchitecturalDesigns.com and start browsing their client portfolio and plan designs. Once you find a style you like, there are several unique designs to choose from with detailed descriptions of the layout of each. Most plans are available for purchase as either a PDF or CAD drawing and offer optional foundational variations. Other upgrades, like readable reverse plans, structural modifications, and the ability to work with a designer to customize the plan to your needs, are available at an additional charge.
To view an estimate for how much your home will cost to build in a specific zip code, there's also the option to purchase a QuikQuote estimate. This can help you find out the cost of Architectural Designs for small houses and large houses.
Once you've purchased and downloaded your dream plan, you're ready to start building! Architectural Designs takes all the stress and hassle out of designing your dream home and simplifies the process so you can quickly begin bringing your perfect home to life. Visit Architectural Designs today to get started.
---