Top 10 Subscription Boxes for Pets with Coupons
April 4, 2018 by Eric White
There are subscription boxes for everyone and every interest! It only makes sense that your dog or cat get in on the fun with a pet subscription box. With toys, treats, accessories and more, these 10 subscription boxes will make your pet very, very happy.
Here are the 10 best subscription boxes you can buy for your pet.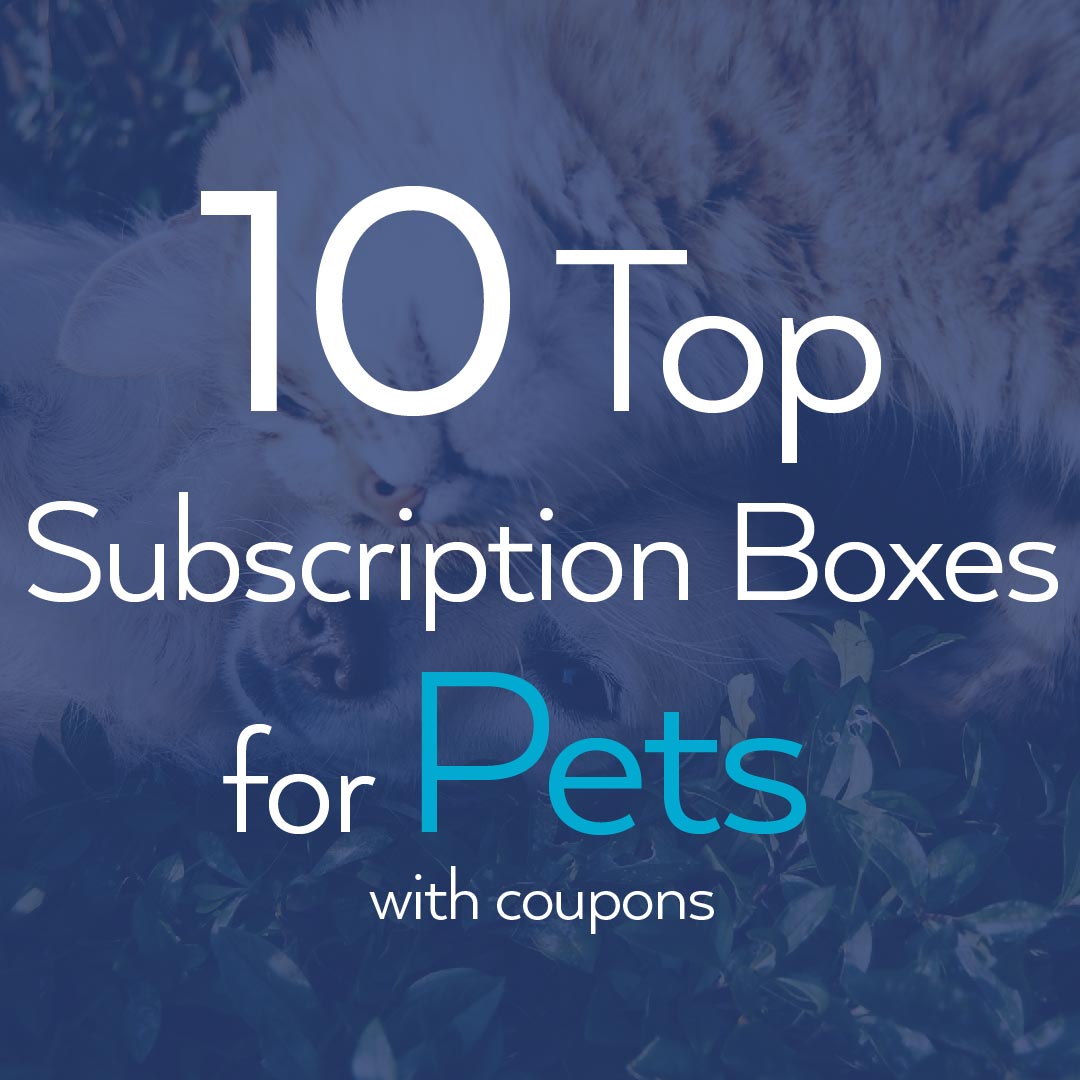 10 Best Pet Subscription Boxes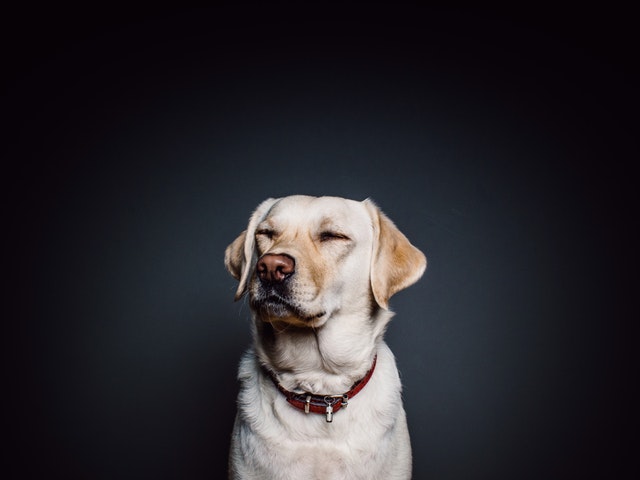 1. BarkBox: BarkBox subscription service for dogs is by far one of the most popular subscription boxes for pets that money can buy. Sign up for a BarkBox subscription and your pooch will be sent a themed gift box with treats, toys and more every month. A 1-month BarkBox subscription will cost you $29 per box. Boxes are not differently priced for different size dogs. Save on your subscription with a BarkBox coupon like this coupon we currently offer: 1 free month + $10 rescue donation!

2. Pet Gift Box: Cat and dog owners alike can find something for their beloved pet at Pet Gift Box. Sign up for Pet Gift Box with your pets preferences and you will be shipped monthly deliveries of treats and toys for your favorite dog or cat. A subscription to Pet Gift Box starts at $29.99 per month and can be saved on with a Pet Gift Box promo code. You can expect 5-6 items per box.
3. Petco Repeat Delivery: Not every box needs to be full of surprise gifts for cats and dogs. Some boxes can serve utility, bringing you the products you actually need to take care of your pet. The Petco Repeat Delivery service is just that! Set your delivery schedule and select the products you want delivered and Petco will ship you what you need at the lowest cost. Petco members receive free shipping and can save on products with a Petco coupon.
4. The Dapper Dog Box: The Dapper Dog Box includes a little twist on the typical treat and toy formula of most pet subscription boxes. The Dapper Dog Box will also include either some sort of chew or an accessory that your pup can actually wear! So get ready for lots of "aww's" next time you walk Fido. The Dapper Dog Box will ship on a monthly basis and starts at $30 per month for a single month subscription. Use a Dapper Dog Box promo code, like free shipping on US orders, to save on your order.
5. Surprise My Pet: Surprise your pet with a Surprise My Pet treat and toy box. Boxes are meant for dogs or cats and include toys and treats that they will certainly love. You can even sign up for a large cat family box. You have some control over what products get shipped to you, as you can select your preferences. Boxes are shipped on a monthly basis. Surprise My Pet will also make donations to animal-focused charities for every subscription they receive! Use a Surprise My Pet coupon to save on the $30 per box cost for a 1-month subscription.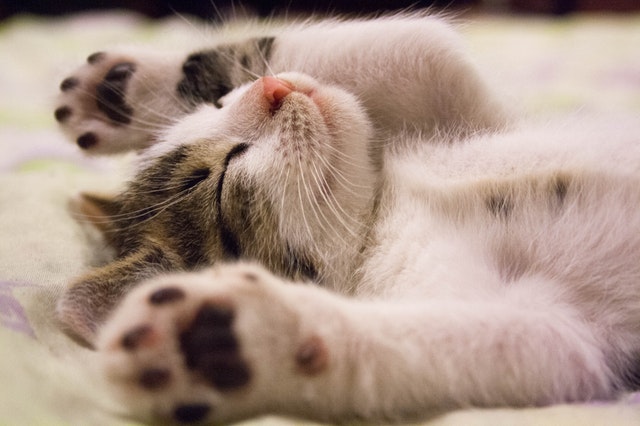 6. RescueBox: If you're looking for box that is making a difference in the lives of more than just their subscribers, check out RescueBox. For each month of your RescueBox subscription, they will donate 2 vaccinations and 5 pounds of food to pets in shelter care. Your dog or cat will also receive over $40 worth of treats and toys delivered monthly. RescueBox subscriptions start at $29.95 for a single month plan. You can save money by getting a multi-month subscription. Get $5 off your first month with a RescueBox coupon.
7. PawPack: Treats and toys found in a PawPack box are made of only the highest quality materials. Natural treats made with wholesome ingredients and real meat, plus premium toys will be shipped to your pet every month of your PawPack subscription. PawPack is specifically for dogs. A 1-month subscription is $29.99 per box. We currently have a PawPack coupon for 10% off your first box with email sign up.
8. PupJoy: The name with this pet subscription box says it all. Your pup will be truly full of joy with a PupJoy subscription. Select your preferences and PupJoy will send you boxes with customized treats and toys just for your pup based on your predetermined schedule. A 1-month subscription to PupJoy will start at $29 per PupJoy box or get the larger PupJoy box for $39 per 1-month subscription. Save $10 off any box with our PupJoy coupon.
9. Pooch Perks: Your dog will be excited for every month you decide to have a Pooch Perks box delivered. Specify the size of your dog, preferences and box and Pooch Perks will ship you handpicked items made in the USA. Box types you can select are the most popular "Popular Pooch" with 4-5 items, the "Sample Pooch" with 2 items from the previous month or the "Custom Pooch" where you can select the items. Use a Pooch Perks coupon like 15% off sitewide to save on your first months order, starting at $30 for a 1-month subscription.
10. PupBox: For puppy owners hoping to integrate some puppy training with their subscription box, check out PupBox. PupBox ships with treats, toys and information meant to help you raise a smart and happy pup. Boxes may also include accessories like grooming tools and chews. A 1-month subscription to PupBox will cost you $39 per box but can be saved on by booking multiple months or using a PupBox coupon.
---