CC Brand Spotlight: Homesick Candles
December 4, 2017 by Eric White
This month, we shine our brand spotlight on Homesick Candles, a brand that has created uniquely smelling candles for each of the 50 United States. These candles are a great gift idea for people who live out-of-state and miss home! Or, find a candle that has a blend you are interested in and see where it takes you.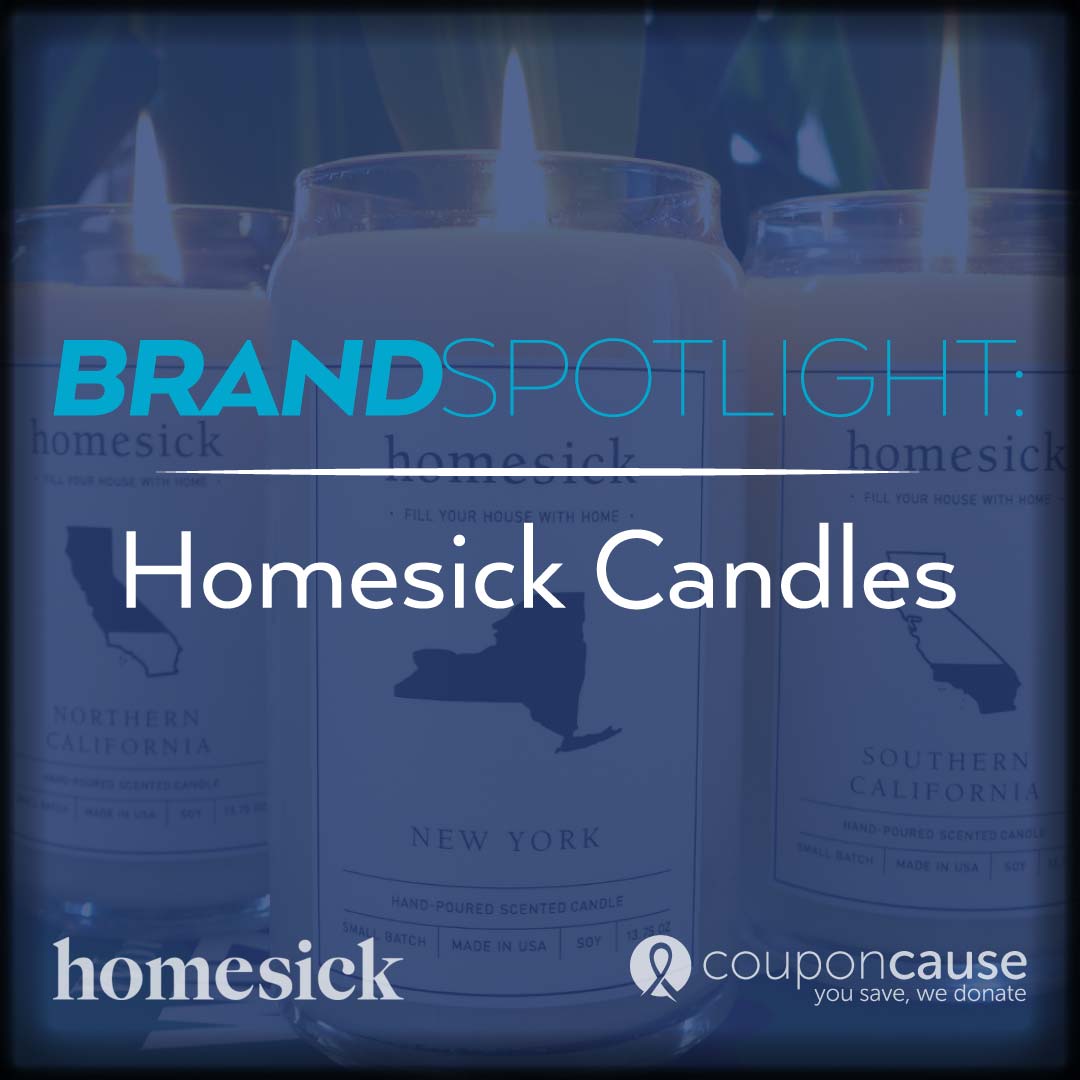 What are Homesick Candles?
Homesick Candles are essentially a way for people who feel a little homesick to feel nostalgia and a sense of being home again. No matter what state your from, Homesick Candle has a scent mixture that will take you down memory lane.
For all 50 states, Homesick Candles has come up with a scent that perfectly encapsulates the area. Each candle is hand poured and weighs 13.75 ounces. Typically, according to the Homesick Candles website, their candles burn for between 60-80 hours.
Homesick Candles also only uses natural products. All candles, no matter which state you choose, is made from USA made natural soy wax.
Candles typically cost $34.95. It's a regular thing for Homesick Candles to feature a $5 off coupon though, bringing the cost down closer to $30. Of course, you can always view our Homesick Candles coupons to see what savings are currently available!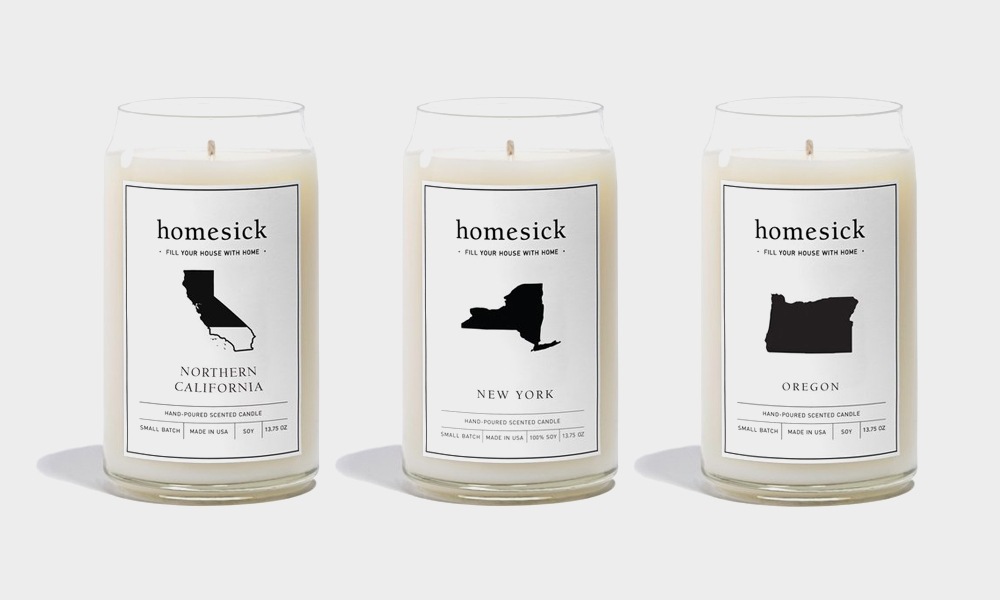 In addition to candles for each state, some states have other products available such as t-shirts, soaps and oils. Check out the entire collection!
Homesick Candles Examples
Homesick Candles make unique candles for each of the 50 United States. Here are some examples of what each state holds in terms of scent and makeup!
Pennsylvania: The Pennsylvania candle has a very rich smell. Homesick Candles says you will smell "caramel, maple, buttery rum, and malty molasses." I like the sound smell of that! If you really miss Pennsylvania, you can even buy a special Pennsylvania vintage t-shirt from Homesick Candles.
Alaska: Few landscapes are as beautiful to behold as the Alaskan Frontier. Now, you can have the scent of mountain trees and glacial snow right in your home. Sure, candle flames are hot, but the Alaskan Homesick candle will remind you of cool Alaskan air.
California: California is a big state so instead of trying to encapsulate all of California with one candle, there are actually 4 California homesick candles you can buy: NorCal, SoCal, Los Angeles and San Francisco. California also has a variety of oils, t-shirts and soap you can buy in addition to the candles.
New York: Pumpkins and apple orchards are two of the main components of the New York Homesick candle. Homesick Candles also notes a cinnamon and nutmeg finish. Smells about right!
Ohio: The Buckeye State gets some love from Homesick Candles with honeysuckle, carnations and other floral scents.
Homesick Candles Coupons
Homesick Candles each only cost $34.95 at full price but hey, who doesn't love a good discount? You can find the latest Homesick Candles coupons here at Coupon Cause. Right now, we offer a handful of great Homesick Candles deals for you to use online. Here are some examples of the deals available at the time of this writing:
You can follow us on Facebook, Twitter, Instagram and YouTube for the latest shopping, deals and non-profit/charity updates from Coupon Cause!
---