CES 2019 Preview: New Tech to Expect for the New Year
December 26, 2018 by Wes R. Kasik
The Consumer Electronics Show, CES, was first held in 1967 in New York City. The annual Las Vegas rendition will celebrate its twentieth anniversary in a few weeks as Sin City will once again be awash with the world's foremost technical wizards, branding experts, and invested enthusiasts— all looking to catch a glimpse of 2019's hottest upcoming products.
For example, one major trend that's expected to filter through nearly every demo aisle is integrated voice control. We've put together a preview of our favorite rumors below, as an appetizer to the upcoming tech feast. Get ready for CES 2019!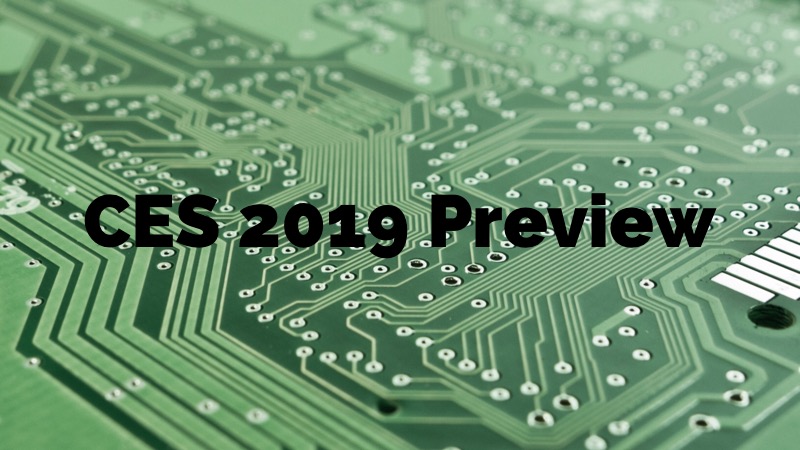 CES 2019 Preview
CES AUTO
Audi Entertainment Packages
While Audi is not expected to unveil any new vehicles, fans are expecting at least two new pieces of flashy interior tech. The first is meant to entertain while the car is parked, a la, theater mode, a second, is meant for less immersive sensory distraction when autopilot is enabled and the vehicle is in motion.
Honda Autonomous Work Vehicle
Honda's rugged autonomous ATV looks like it may be a distant relative of Boston Dynamics' freaky bounding beast. It is meant to provide muscle for emergency services, agriculture, and construction projects.
Mercedes enthusiasts are excited to finally meet the EQC, the luxury manufacturers smart-enabled electric sport utility vehicle. It, too, will come equipped with a new infotainment interface, the Mercedes MBUX system.
---
CES HANDHELD
Samsung Foldable Smartphone
Samsung's version of a foldable smartphone may wind up being held until Mobile World Conference, but rumors have swirled about a possible keynote presentation for the long-awaited folding Samsung smartphone, a concept they've teased for five years running.
Nvidia's RTX 2080 Laptop Graphics Cards
The latest and greatest computer graphics card is reported to have already been successfully downsized. A laptop-ready version is expected to be ready for debut at CES 2019, and available for sale a few months afterward.
Aircharge Fast Dual Charger 10W
Wireless charging is another upward trending function, especially now that Apple products can be nursed by chargers that don't carry their proprietary stamp. Aircharge will be debuting at least three user-friendly products in this field.
---
CES HOME
Displays of more than eight-thousand pixels across will flash in vivid color all over the event space. Samsung already sells a fifteen-thousand dollar version, but they are expected to bring something a little more reasonable this year.
LG HomeBrew
The idea of beverage pods was always meant for expansion. The concept is simply too strong to be limited to breakfast drinks. The LG HomeBrew is a futuristic capsule-based craft beer system destined for the masses. This is one demo booth attendees will want to visit more than once.
2019 Amazon Fire TV
Amazon's latest piece of tech, a smart TV of their own, is expected to feature full voice control capability with auditory sensors that filter out TV-generated noise as it listens for commands. This is an especially notable development as it represents the beginning of the end for the trusty TV remote.
---
MORE FROM CES
Garmin Smartwatch
Garmin is known to release a new smartwatch at every CES, leading prognosticators to hope for an new product to be launched or an existing line to be significantly upgraded at CES 2019.
Canon PowerShot G7 X Mark III
Canon is due for a wave of new camera releases. It appears they'll start 2019 strong with one or two new models. Look for the Canon PowerShot G7 X Mark III and/or the G9 X Mark III.
Spotify Voice
Plucked fresh from the grapevine, insiders have learned that Spotify execs reserved a block of hotel rooms for the week of CES. The fan favorite Swedish streaming service has yet to delve into hardware, although a move in that direction wouldn't be overly surprising. More likely, Spotify will demo their own flavor of voice control, taking proper control of their endless crates of digital music where third party assistants like Siri and Alexa tend to stumble clumsily.
---