Foldable Smartphones: The Pros, Cons and What to Expect in 2019
April 30, 2019 by Angie Long
When the iPhone was invented, people embraced the new technology with open arms. But there were a few cons that people had to get used to, and some people found themselves missing aspects of their old foldable flip phones.
Still, the trade-off was a phone capable of searching the internet, playing games and downloading apps that helped simplify their lives. So foldable phones became a thing of the past. That was until now. There are several smartphone manufacturers bringing foldable phones back, but revamping them with the smartphone features we've become so reliant upon.
Here's what to know about the upcoming trend in foldable smartphones!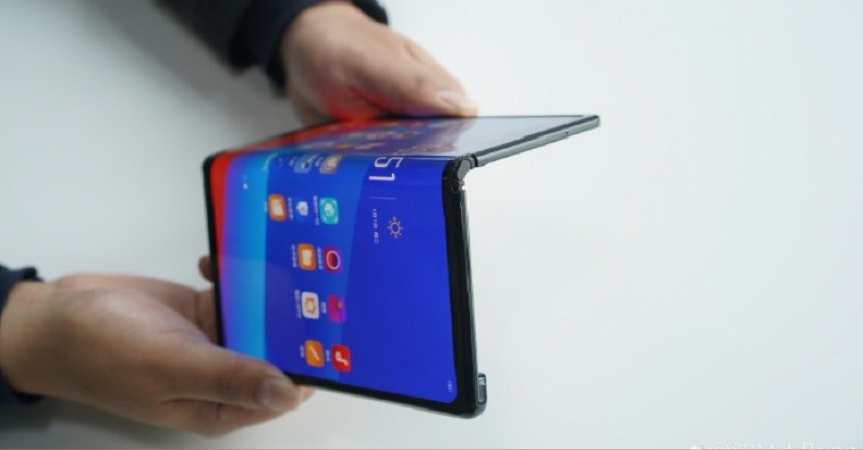 Foldable Smartphone Preview
Foldable Smartphone Pros
Foldable smartphones pack a big punch in a small amount of space. They're compact and easy to fit in a pocket when closed, but when opened, the screen is double the size of the phone and is great for watching videos and accessing content that would otherwise be difficult to read.
Since the main screen is in the inside of the phone, it is protected from outside elements, which could make it less susceptible to scratches or breaking.
Some of the prototypes for the foldable smartphones in the making allow for several browser windows to be opened simultaneously. This is a big bonus for multitaskers who no longer have to switch between windows when they need multiple websites open at once.
Foldable Smartphone Cons
They're not cheap. Prices are expected to be at least $1,500.
They could be a little cumbersome to hold since they are bigger than an average smartphone when opened and smaller than most tablets. However, if the foldable smartphone has a feature that keeps it locked in place while open, that should take some of the awkwardness away.
You will be able to save on a foldable smartphone with new 2019 Samsung coupons like these:

What foldable smartphones are available to buy RIGHT NOW?
Samsung was initially planning to release the first foldable smartphone ever, the Galaxy Fold, on April 26 this year. Unfortunately, that date has been delayed since there were a few kinks that Samsung wanted to work out before releasing it. Hopefully, it will still be available sometime 2019. Stay tuned.
What smartphones are coming out in 2019?
Likely to beat Samsung in the foldable smartphone race is Huawei with their Mate X phone expected to be released in June this year. It will be interesting to see if Motorola will beat both Huawei and Samsung with the Razr foldable, as they also have hopes to release their version some time this summer. According to insiders, the Razr will be an overhaul of the 2004 Razr flip phone and will swap the top display and numerical keyboard for a full OLED display that is accessed when you open it. On the outside of the device is a secondary display that shows notifications when the Razr is closed.
The Future of Foldable Smartphones
Smartphone owners may find themselves wondering if they really want a hybrid of smartphone and tablet, or if they can see any use for it. Like they did with the iPhone and other smartphones before it, however, people have to see them and test them before making a final judgment. As people become more reliant upon technology in their everyday lives, they might see the benefits of having a bigger screen in a compact design sooner than later.
What's more, we might see foldable smartphone manufacturers toying with the idea of making them even smaller than the average smartphone so consumers can benefit from manageability of a small device while benefiting from a bigger screen. Still, it will likely take a bit of an adjustment period, and it will be interesting to see if Galaxy and iPhone lovers will be interested in making the jump to a foldable smartphone.
You can save on electronics purchases by visiting our electronics coupon section here at CouponCause!
---