From French Vineyards to Your Makeup Bag: How Caudalie is Transforming Skincare
November 26, 2018 by Angie Long
One thing we realize as we age is that skincare isn't as easy as just washing your face every day or rubbing in any old moisturizer when your skin is dry. Our skin is as different as our personalities, with its own specific quirks and needs. While some products might be effective, they may not be environmentally or animal-friendly. And the ones that are ethical in that area may not actually be effective. In short, finding a reliable, affordable, yet ethical cosmetic company is a win-win situation, and that is why Caudalie has grown to be a trusted name in skin care!
Here is more information on Caudalie, plus a selection of new Caudalie skincare coupons to help you save on the products you need.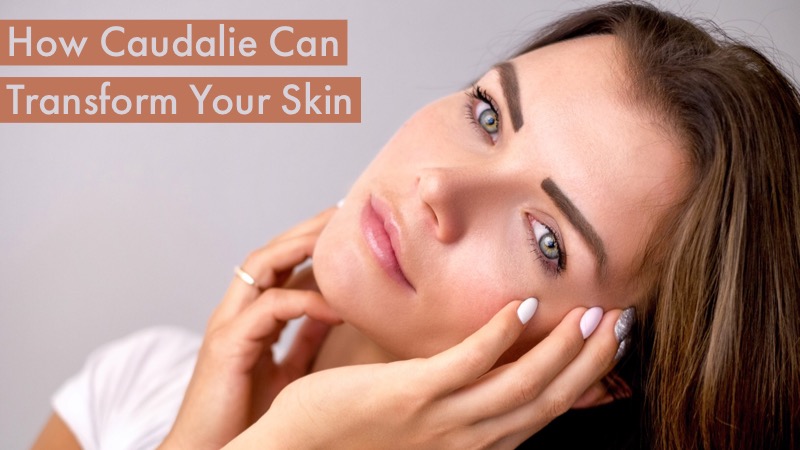 What Makes Caudalie's Products So Effective

Mathilde and Bertrand Thomas founded Caudalie after a discussion about polyphenols with professor Joseph Vercauteren. The Thomas family lived on a vineyard in Bordeaux and hadn't realized the immense anti-aging value their vineyards had. After all, the polyphenols from their grape seeds protect the skin from free radicals that cause 4 out of 5 wrinkles. The miracle substance also preserves the skin's hyaluronic acid, which is responsible for the plump, well-hydrated faces people enjoy in their youth.
Another bonus to living on a vineyard was being surrounded by Reservatrol, a natural phenol produced by each grape vine to defend itself. In fact, the Thomas's were the first to use Resveratrol in a cosmetic application. To say Caudalie is an expert on anti-aging is an understatement. Their products are loved by many loyal customers for their natural and safe anti-aging benefits.
Why Consumers Trust Caudalie
Caudalie selects natural, environmentally friendly ingredients for their products whenever possible. You'll never find parabens, phenoxyethanol, mineral oils like petroleum, sodium laureth sulfate, phthalates or any animal-derived raw materials.
Most Loved Caudalie Products
Some of the most popular Caudalie products include:
Beauty Elixer - Spray this Caudalie elixir on your face before your moisturizer to wake up the skin. You can also use it after applying foundation to set makeup before applying finishing powder.
Premier Cru Eye Cream - For ultimate anti-aging eye and lip care, apply this Caudalie cream in the morning and evening to the contour of the eyes and lips before smoothing outwards toward the corners. The result is firmer skin, visibly younger eyes and fewer dark circles.
Grape Water - This 100% organic formula from Caudalie is a great way to hydrate sensitive skin. Use it as a moisturizing toner after cleansing or any time you need a little extra hydration. Carry it in your purse to freshen up any time of day. It's easy to use, and there is no need to blot after spraying!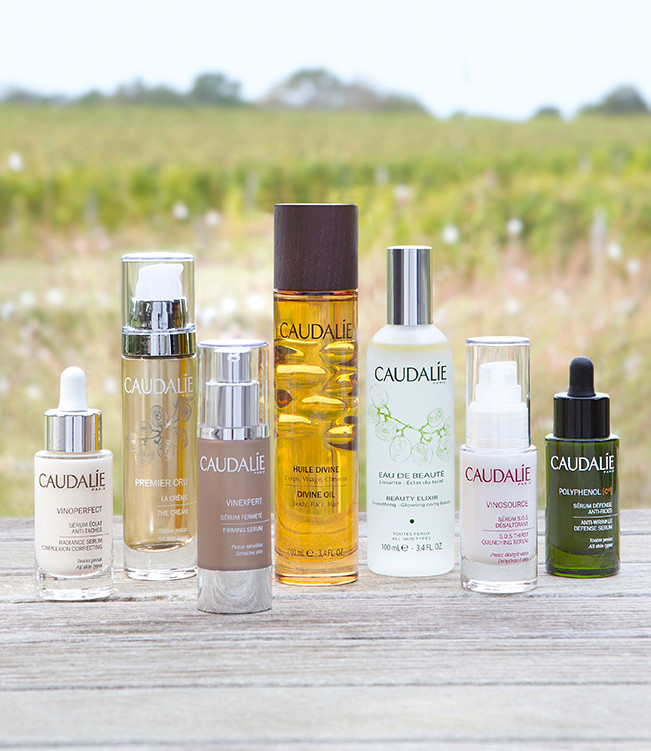 Giving Back

Caudalie is committed to protecting the environment and reducing their environmental footprint. That means using recycled or plant-based plastic, and 100% recycled paper from sustainably managed forests. The wooden caps you'll find on some of their products comes from those same forests. Caudalie also takes their environmental philosophy a step further by using their own water treatment station, which allows them to reuse the wastewater from their Vinotherapie Spa to water their gardens.

How to Save at Caudalie
If this seems like the brand for you, follow Caudalie on social media to stay up-to-date on sales, special offers, new product releases and skin care tips. Caudalie is currently on Twitter, Facebook, YouTube, Google Plus, Pinterest and Instagram.
Also, be sure to also check back with Coupon Cause for exclusive promo codes and deals which are regularly updated. Here are a couple Caudalie deals we have right now:
---