Graze Review: The Perfect Snack During Work
November 29, 2018 by Eric White
Leading a busy lifestyle is a common denominator between people in a busy society like ours. When life gets busy, it becomes easy to take shortcuts on certain things, such as the food we eat during a busy day. Food delivery services can make it easier to maintain a relatively healthy diet while taking the planning and shopping out of the equation.
The snack delivery service Graze is all about getting people to snack healthier! Here, we'll review a box of Graze and see what this 8-snack pack is all about.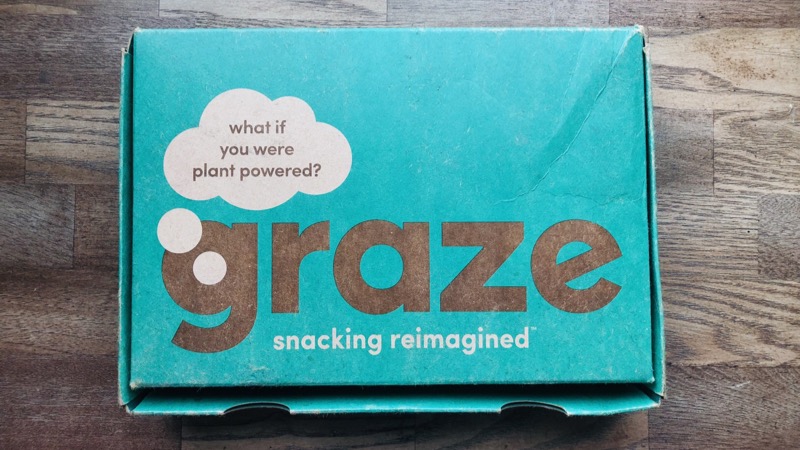 Graze Healthy Snack Box Review
For your first Graze box, you'll receive a random variety meant to see what you like and what you don't. Later, you'll be able to set dietary and taste preferences. It's also nice being able to "Love, Like or Dislike" snacks you've received to help ensure the quality of future boxes.
In my first box, I received the following snacks:
Apple and cinnamon flapjack
Protein peanut butter dipper with baked pretzel sticks
Cinnamon apple pie
Natural vanilla seeds
Sweet rhubarb jam
Mexican style smoked cheese
Anytime energizer
Cinnamon pretzel
As you can see, Graze favors grain and nut-based snacks, with dried fruits, cheeses and seeds making up another large portion of what I received. A nice feature to Graze is that they include nutrional facts for all the snacks included!
Overall, I was impressed with the snacks that Graze sent me for my first box, however there were some misses amongst the hits... but that can only be expected with a food delivery service.
Here's a breakdown on my first Graze box, with snacks listed from most to least favorite: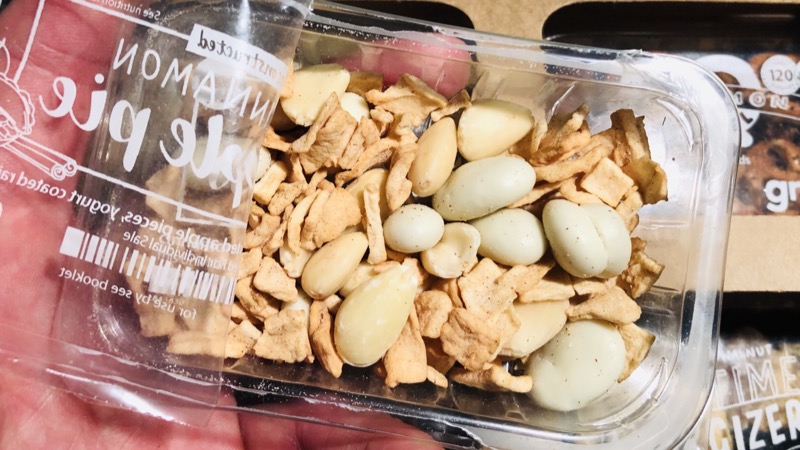 1. Cinnamon apple pie: Easily the best snack in my first Graze box was the cinnamon apple pie snack, featuring cinnamon-dusted apple pieces and yogurt-covered almonds and raisins. Equal parts crunchy and chewy, this snack takes 1st among the 8.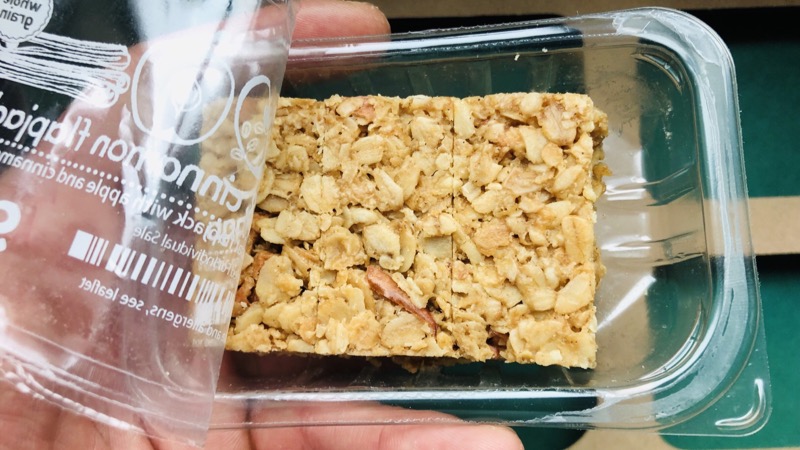 2. Apple and cinnamon flapjack: I'll admit, when it comes to appearances, this snack could easily have come in 8th. It's not that it doesn't look good... just... PLAIN. Imagine my surprise when I bit into the apple and cinnamon flapjack to find a soft, sweet and altogether delicious snack worthy of second place.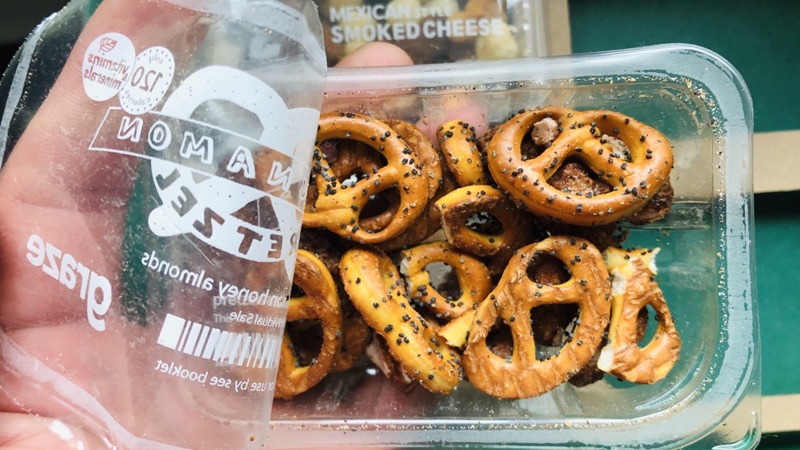 3. Cinnamon pretzel: Don't let the name fool you, this snack actually also includes honey almonds which are the true star of this snack. Did I mention the almonds are covered in cinnamon?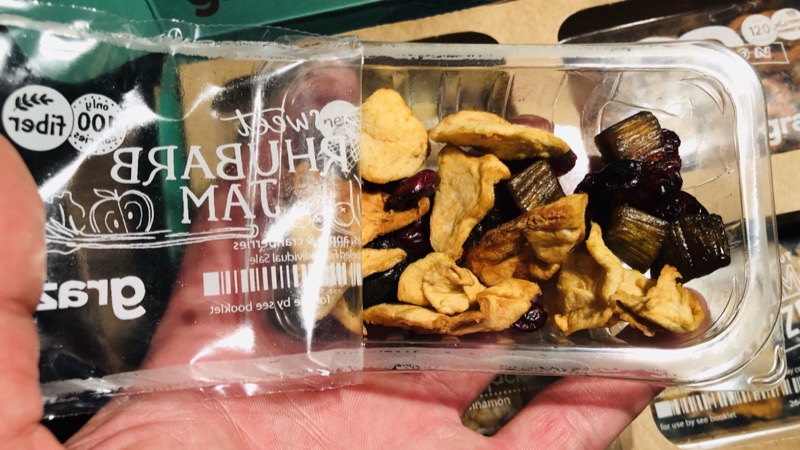 4. Sweet rhubarb jam: Dried fruit is the name of the game with this sweet and delicious Graze snack. It includes rhubarb slices, apples and cranberries.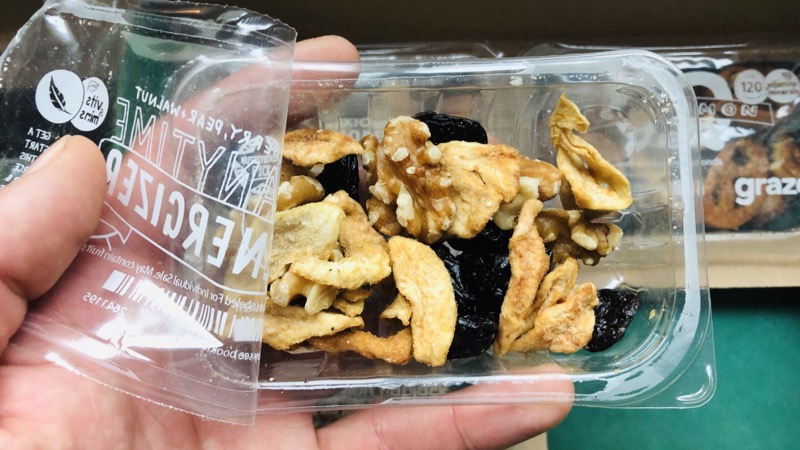 5. Anytime Energizer: The Anytime Energizer is a fantastic morning snack that includes cherry, pear and walnut. What makes it so energizing? Well, this snack has plenty of copper and manganese which is a natural source of energy.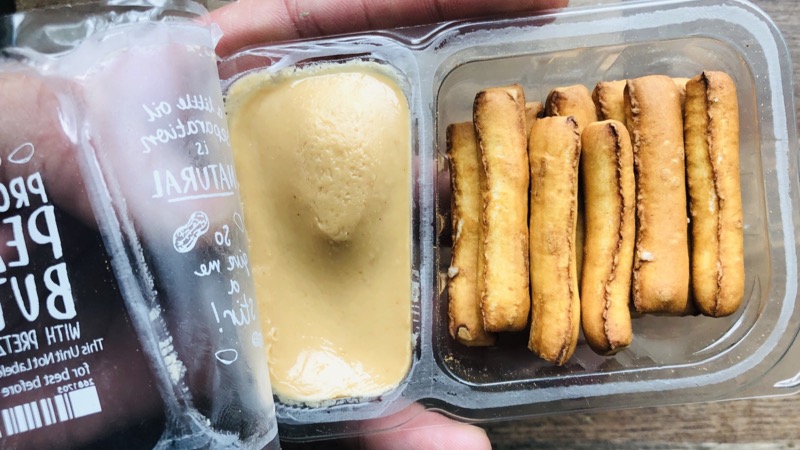 6. Protein peanut butter dipper with pretzel sticks: This is where the snacks start to get iffy for me. And I don't mean bad necessarily... just plain. The peanut butter needed a little stirring but was pretty tasty. I only wish there were more peanut butter and more flavor.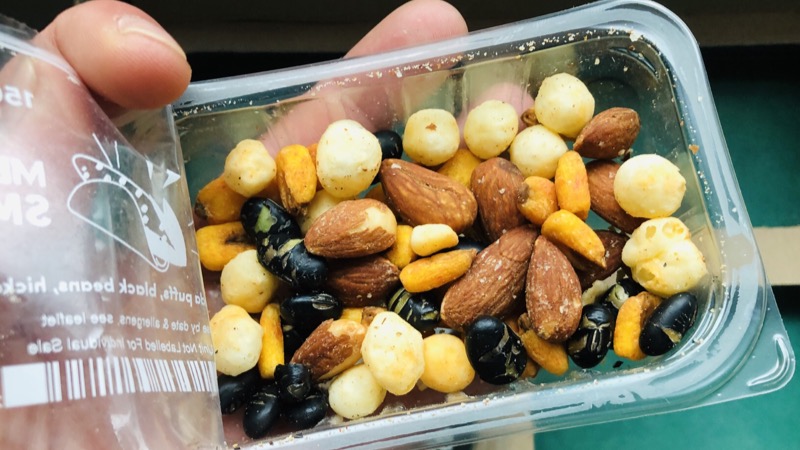 7. Mexican style smoked cheese: Featuring gouda puffs, hickory smoked almonds, chili corn and black beans, I appreciate how bold this snack actually is. However, it just didn't fit my taste profile at all.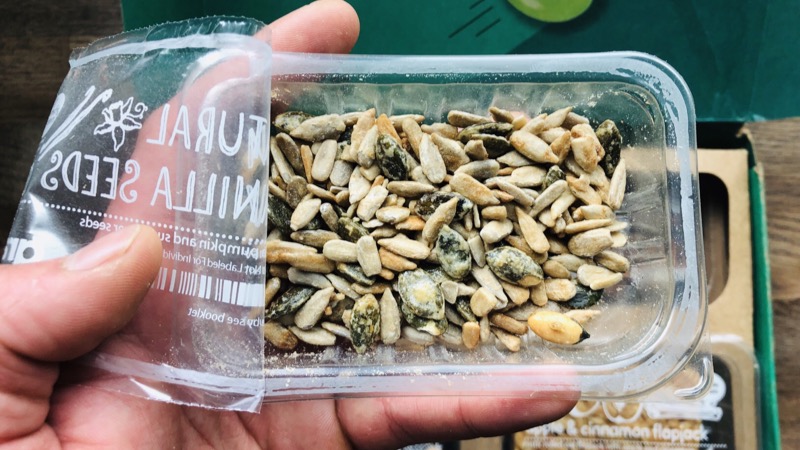 8. Natural vanilla seeds: This is the only snack I was sent that I just did not enjoy. Plain as can be, I imagine this is one of a relatively small portion of the Graze snacks I would totally "Dislike".

Overall, I highly recommend Graze, especially to someone looking to snack lighter and healthier during a work day. If you bring one of these to work with you each day, you can get a nice cycle of snacks going timed near perfectly with the delivery schedule. Try one of our Graze first timer coupons to save!
---