How to Make Online Learning More Engaging - 5 Great Tools
February 19, 2021 by Angie Long
Online learning has been around for at least a decade, but it wasn't seen as a popular educational tool in the elementary setting until it was forced into usage during the coronavirus pandemic. College instructors and students may have had familiarity with it, but for younger children and their teachers, this was a whole new territory.
While it can be a struggle to keep students engaged during online learning, teachers have learned quite a few tricks, especially over the past year. Signing up for and celebrating Digital Learning Day on February 25 is a great way for educators and parents to share ideas, inspirational stories and learning methods to make online learning more engaging.
Additionally, there are a variety of online platforms that can help. Check out these five tools to make online learning more engagement today and into the future.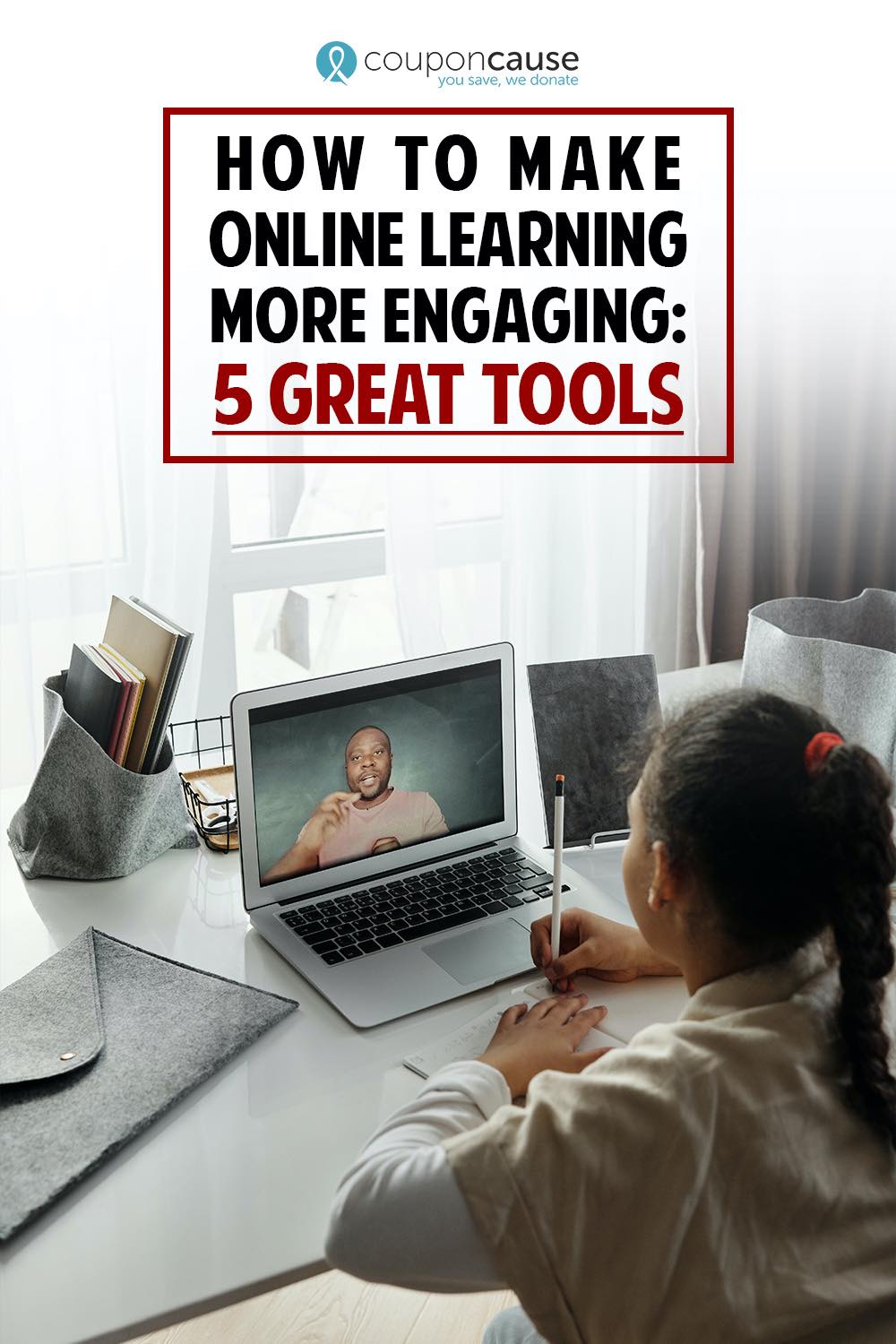 Make Online Learning More Engaging with These 5 Tools
1. Animoto
Animoto is an online video platform that can help educators create videos with ease, whether it is parent-facing video newsletters, promotional videos or instructional videos for students to watch on-demand. There's no need to have any video experience either, as the interface is completely beginner-friendly. Additionally, the Animoto platform offers a free video app for teachers and students to interact live. This is opposed to other video apps that are intended more for corporate meetings than online learning. Here are two Animoto coupons you can use to save on your purchase:
2. Education.com Activities
Education.com is a website that offers educational activities for kids, organized by grade level, subject and even common core standards. But these aren't just regular educational activities; these are fun activities that kids and even adults would find engaging. For example, they can use science to create a bouncing, glowing egg. Or they can create a solar oven to melt s'mores. There are so many engaging activities on this website, that kids will look forward to logging in each day to see what's next. Plus, it's free! Education.com discount codes can help you save on any potential purchases:
3. Khan Academy
Khan Academy is a nonprofit organization offering free online courses so students can learn at their own pace on a personalized learning plan. All the lessons are aligned with standards and cover all subjects, as well as AP® and SAT® practice, and more. Teachers and students don't have to pay a penny either. This is a great tool for teachers to use to identify gaps in student learning and help them succeed engagingly.
4. Codenames
These days, it's quite common for kids to play video games online with their friends. And although they are sitting in front of a computer, they're still socializing with other kids, which is more important now than ever. Codenames is a great game for older elementary students, recommended for ages 14 and up, although plenty of younger students have also enjoyed the game. The physical version gets over 18,000 positive reviews on Amazon, and for students learning remotely, the online platform is just as good. It is a spy game that requires one student on each opposing team to play the part of a spymaster. Those spymasters provide one-word clues to their teammates to help them make contact with their agents before the other team does. Although students will think they're playing a game, they're also learning vocabulary, deductive reasoning, problem solving and teamwork.
5. Go on a Virtual Field Trip
Thanks to advances in technology and cooperation from organizations around the world, field trips no longer require rides in a cramped yellow school bus or even admission fees. In fact, you can take your classroom to the local zoo or even to the international space station without leaving your desk. A simple internet search for virtual field trips will give you lots of ideas, as will simply reaching out to your local museums and zoos. Students will appreciate the change of scenery, while teachers benefit from having someone else step in who's an expert in their field. Plus, the online platform allows for special behind-the-scenes footage and even online games, depending on the organization offering it. In some respects, the virtual field trip can be just as good, or even better than traditional in-person field trips.
---
---