Manscaped and Grooming Below-the-Waist Properly
November 7, 2018 by Eric White
According to Business Wire, 89% of men believe that their professional success is at least partly due to high-level grooming. Luckily for 89% of men, brands like Manscaped exist to help make personal grooming easier and dare we say, safer.
Let's get into more about the products Manscaped offers, what makes them special and how they benefit male hygiene and finally, how you can save on Manscaped products online.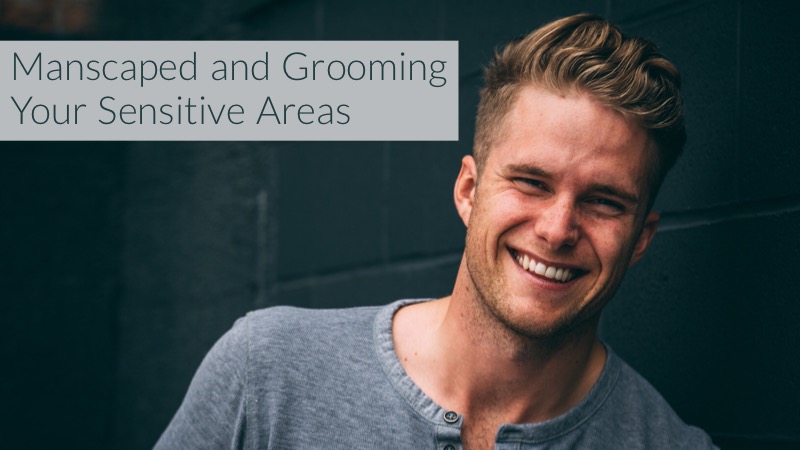 More Info on Manscaped
Manscaped products focus on helping men maintain grooming in the below-the-waist area. At the forefront of the Manscaped product line is the Lawn Mower. In its current iteration, the Lawn Mower is in version 2.0 and better than ever. While it's not the only product Manscaped offers, it definitely is their flagship so let's cover it first.
The Lawn Mower is "a precise trim" electric razor that is lightweight, small and extremely capable. It fits easily into your hand, providing accuracy and maneuverability around your most sensitive parts. The Lawn Mower 2.0 fires off 6,000 strokes-per-minute and will run for 60 minutes on a single charge. Unlike the original Lawn Mower, the Lawn Mower 2.0 uses a rechargeable battery, replaceable trimming heads, is waterproof for wet and dry use and uses QuietStroke Technology for a more subtle experience. That's a lot of upgrades!
Additionally, customers can sign up for replacement trimmer blades to be sent every 3 months after purchase! This makes maintaining your Lawn Mower 2.0 easier than ever and guarantees you won't let the blades dull and put yourself at risk. The Lawn Mower 2.0 also utilizes SkinSafe Technology to further ensure that the safety of your sensitive area is never put at risk.
Manscaped also offers a wide range of other personal hygiene items, all meant to help men maintain themselves better below-the-waist. Other Manscaped items include:
All of these items specifically are available together as part of The Perfect Package 2.0 for $79.99. Opt into the 3-month replacement trimmer head plan as well and The Perfect Package 2.0 is $74.99 up front and $14.99 every 3 months. That's $137 in value, basically 50% off!
Most of the Manscaped product line, including the Crop Preserver & Reviver, as well as trimmer head replacements, are available in "Replenish Plans". Sign up for the Replenish Plan that corresponds with the products you use and Manscaped will send you refills at determined intervals. You will be charged every 3 months for this service.
Of course, as with everything, there are plenty of ways to save money on Manscaped products.
Manscaped Couponing Tips
Here are two of the best ways to save on Manscaped products:

Visit the Manscaped social media pages. You can find them on Facebook, Instagram, YouTube and Twitter. You never know what kind of good deals they might share!
Check the regularly updated Manscaped coupons available here at Coupon Cause. These are the best way to save on your order! Check out these featured coupons to get you started:
Verified
Details:
Ongoing Offer
Click "Show Coupon Code" To Activate This Deal. Exclusions May Apply
20% Off Sitewide
Verified
Details:
Ongoing Offer
Click "Show Coupon Code" To Activate This Deal. Exclusions May Apply
20% Off Any Order
If you're part of the 89% of men who believe in proper grooming, Manscaped may be just the brand you need to take your personal hygiene to the next level!
---