UPDATED - Amazon Prime Day 2019: Date, Tips, Tricks and What to Expect
June 27, 2019 by Eric White
UPDATE: Amazon Prime Day will fall on July 15 and 16. That's right, a full 48 hours to shop and save at Amazon! Read below for some tips on taking advantage of Amazon Prime Day.
We're inching closer and closer each day to one of the premiere shopping events of the year: Amazon Prime Day. While the date of Amazon Prime Day has thus far remained undisclosed, speculation runs rampant. In this blog post, we'll add to the pool of speculation and then some.
Here are our tips and tricks for Amazon Prime Day plus our bold prediction on when it will open!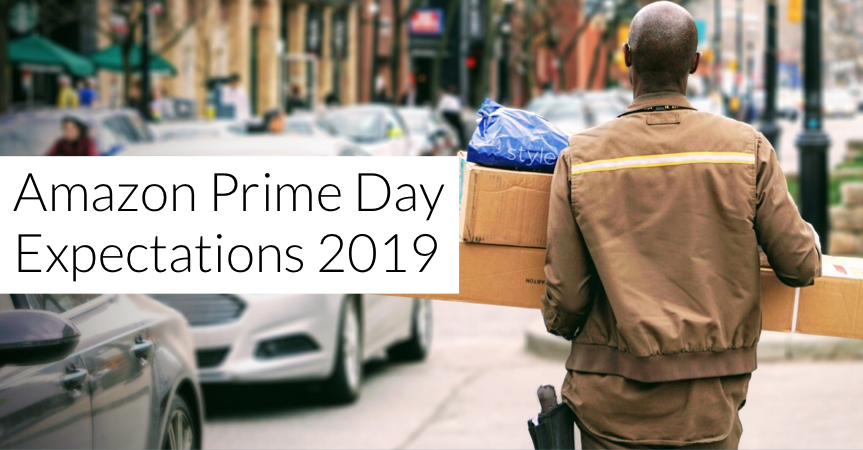 Amazon Prime Day Speculation 2019
The most important thing to know when it comes to taking advantage of Amazon Prime Day or any sale is the date. Currently, that date is unknown but here are the dates of the past 4 Amazon Prime Days to help inform our guess:
Monday July 6, 2015
Tuesday July 12, 2016
Monday July 10, 2017
Monday-Tuesday July 16-17, 2018 (first 36 hours Prime Day)
Monday seems to be a safe bet. That's why we're boldly predicting Amazon Prime Day will be on Monday July 15, 2019.
But how long will it be?
Each Amazon Prime Day up until last year was a mere 24 hours. In 2018, Amazon lengthened the sale to 36 hours. This writer has seen suggestions around the web that Amazon Prime Day 2019 could last as long as 48 hours! Wowzers.
Amazon Prime Day Tips and Tricks
Make sure you actually have Amazon Prime. Prime Day is reserved for members so it follows that you should have a membership ahead of time. The time is now! Sign up here.
Electronics are a super hot Amazon Prime Day item. If a new Amazon device, TV, projector or robot vacuum is on your wishlist, Amazon Prime Day is the time to finalize your decision. These categories were all among the most discounted last year.
Download the Amazon app. The Amazon app provides the best platform for users to shop Prime Day deals. The desktop experience is no slouch but we recommend the app on both iOS and Android devices! With alerts and the ability to track highly coveted "Lightning Deals", you can't go wrong with the Amazon app.
Amazon Student accounts are also valid. Students who have an Amazon Student membership as opposed to Amazon Prime will have the same access to Amazon Prime Day as Prime members.
Take advantage of the complete span of Prime Day. Prime Day only comes once every year, thus it's important to take full advantage. Visit Amazon throughout the entirety of Prime Day 2019, from the starting hours to the final seconds, to ensure you don't miss any hot deals.
Details:
Expires Dec 12th
This offer is valid from 11/6-12/16 on select products, including 3M, Brother, Philips Sonicare, and Coway devices.
$15 Amazon Credit on Smart Reorders
Details:
Ongoing Offer
No Promo Code Needed. Click "Get Offer" To Activate This Deal. Exclusions May Apply
Prime Member Deals
---