Rubber Review: TireBuyer vs. Tire Rack
August 2, 2018 by Eric White
For most of us, tire shopping isn't something we do that often. When we do, it's usually because we have to – stuck in line at the local body shop. When it comes time to cost, you're stuck with the recommendation that you're given, which might not be the best value.
That's why for my last set of tires, I chose to shop online. I'm by no means a car guy, so I was hesitant about shopping for tires online without the help of an in-store associate.
I discovered that although online tire shopping may not grant you the immediate satisfaction of driving home on them, like with almost everything else, shopping for tires online is simpler, more affordable, and comes with the information and reviews that can lead you to the right choice!
When it comes to online tire buying there are two sites that are worth taking a look: Tire Rack and TireBuyer. Let's check out a little about each!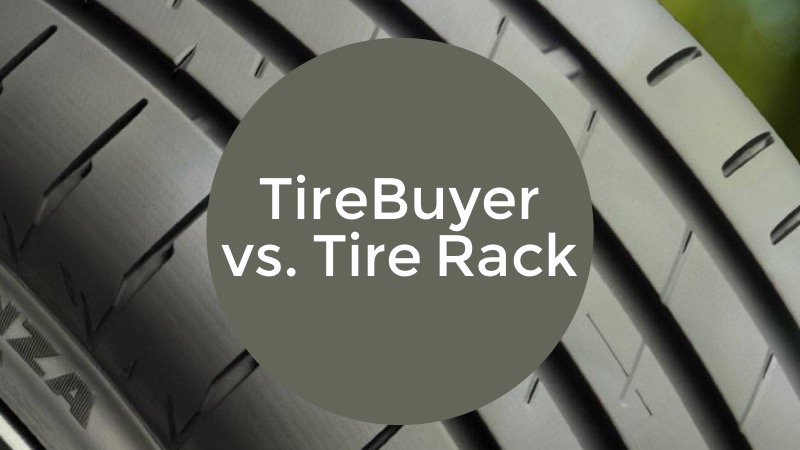 Tire Rack vs. TireBuyer
Tire Rack
Tire Rack offers a great selection of top selling name brands like Michelin, Goodrich and Dunlop at near unbeatable prices. Choosing to focus on top selling, popular brands, Tire Rack usually beats out TireBuyer when it comes to price but you may notice they have less selection.
Tire Rack is an incredibly intuitive website that makes finding your tire extremely easy. Search by make and model, tire size, or use the Tire Decision Guide. The Decision Guide lets you select the make, model, and year of your car and asks questions about your typical driving conditions and cost sensitivity before recommending a selection of tires. For the tire newbie, like me, this is a great tool!
You can also see the specs, read customer reviews, or review warranty information for your selected tires before you purchase.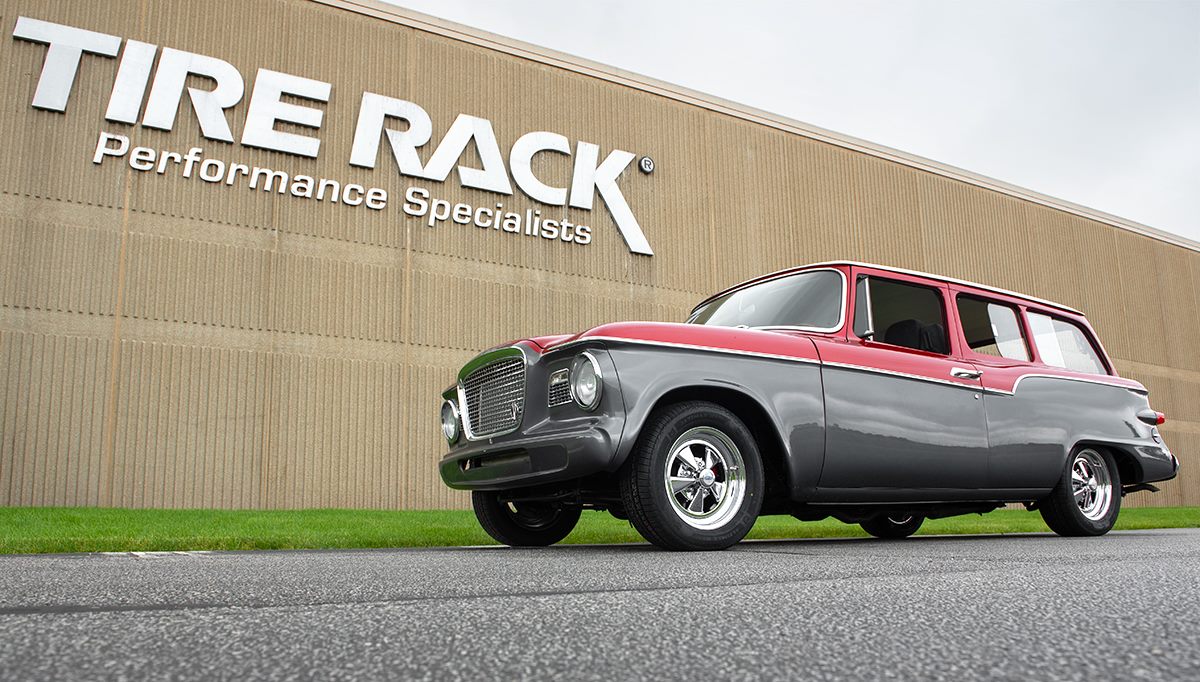 Tire Rack partners with 7,500 installers nationwide who can install and adjust your tires at a fair price. Tire Rack installers take the 'Price Pledge' which allows Tire Rack to display installation prices BEFORE you buy so the price you see is the price you get! With flexible delivery options, you can have it delivered free straight to the installer or your front door.
Before buying, check out these Tire Rack coupons to see if you can save some extra money:
TireBuyer
TireBuyer also comes with an awesome selection of tires including slightly lesser known brands. The benefit is that you'll get more options at a wider cost range.
TireBuyer is also very easy to use where you can shop by brand and size and be navigated with step by step options, helping you get to your perfect tire selection. The great thing about the TireBuyer experience is the ability to filter by a variety of features like ply rating, load index and warranty coverage.
Like Tire Rack, TireBuyer also includes customer reviews and product warranty information to browse through before you buy. Tire Buyer partners with a larger number of installers than Tire Rack at over 9,000 nationwide making it easy and convenient to find a local installer. You also get to know the installation rate BEFORE you buy. Delivery to any installer is free but home delivery will cost you a little extra.
Try pairing your purchase with one of our TireBuyer deals:
Details:
Ongoing Offer
Click "Show Coupon Code" To Activate This Deal. Exclusions May Apply
$5 Off $99+ Order
Details:
Ongoing Offer
Click "Show Coupon Code" To Activate This Deal. Exclusions May Apply
$10 Off $199+ Order
The online shopping experience is easier than ever and that includes tire shopping. You can find great, reliable and affordable tires online from TireBuyer or Tire Rack. Both websites come with the tools and the resources to get you the perfect deal in addition to a great customer service team. So even if you are not knowledgeable about tire buying, you know you're in good hands!

---