St Patty's Day Gift Guide 2021
March 4, 2021 by Angie Long
St. Patrick's Day has been celebrated March 17 since 1601, when the Roman Catholic Church designated it as a feast day to honor the patron saint of Ireland. Celebrations today are far more different than they were centuries ago though. You don't even have to be Irish to celebrate St. Patrick's Day. After all, even St. Patrick wasn't Irish - he's believed to actually be of British ancestry. Whether you celebrate St. Patrick's Day or know someone who does, it's a fun excuse to give a playful gift.

Gift Ideas for St. Patrick's Day 2021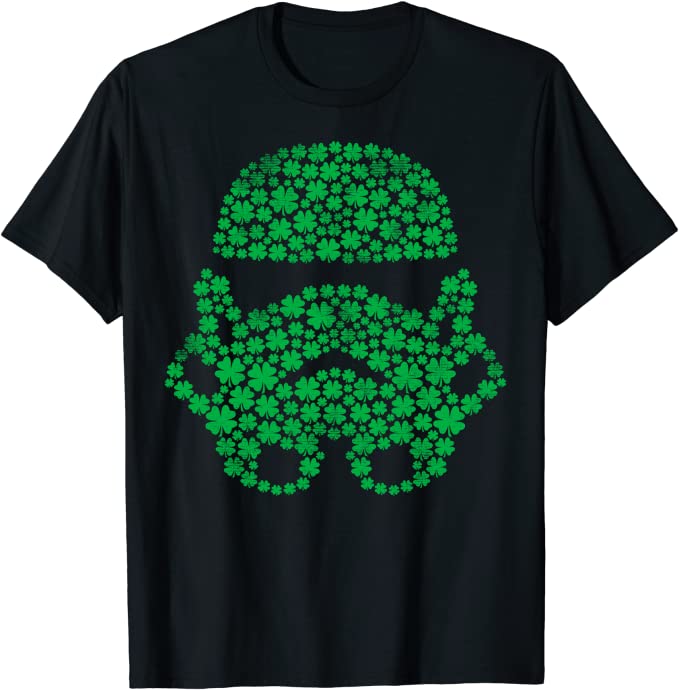 Star Wars Stormtrooper Clovers St. Patrick's Day T-Shirt - $22.99
Combine your love for Star Wars with some Irish flair by wearing this T-shirt, which features the face of a stormtrooper made of a bunch of little shamrocks. It comes in five different colors and sizes for men, women and youth. Here are two Amazon coupons you can use today: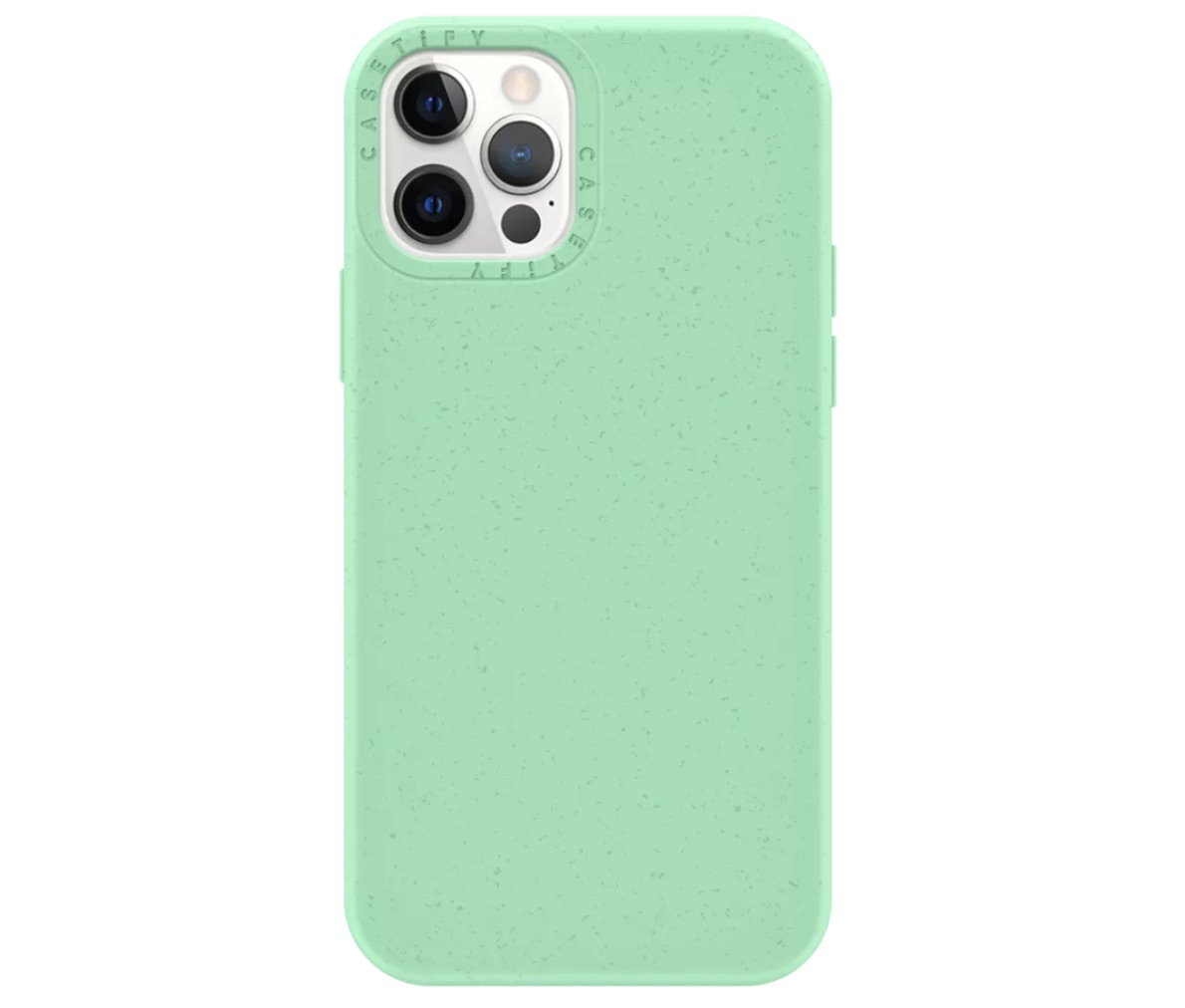 Green Casetify Custom Compostable Case - $50
Want a great way to truly go green on St. Patrick's Day? How about with the gift of an entirely compostable iPhone case, in sage green of course. This military-grade case is strong enough to protect your phone while you protect the planet. Try these two Casetify discount codes to save on your order: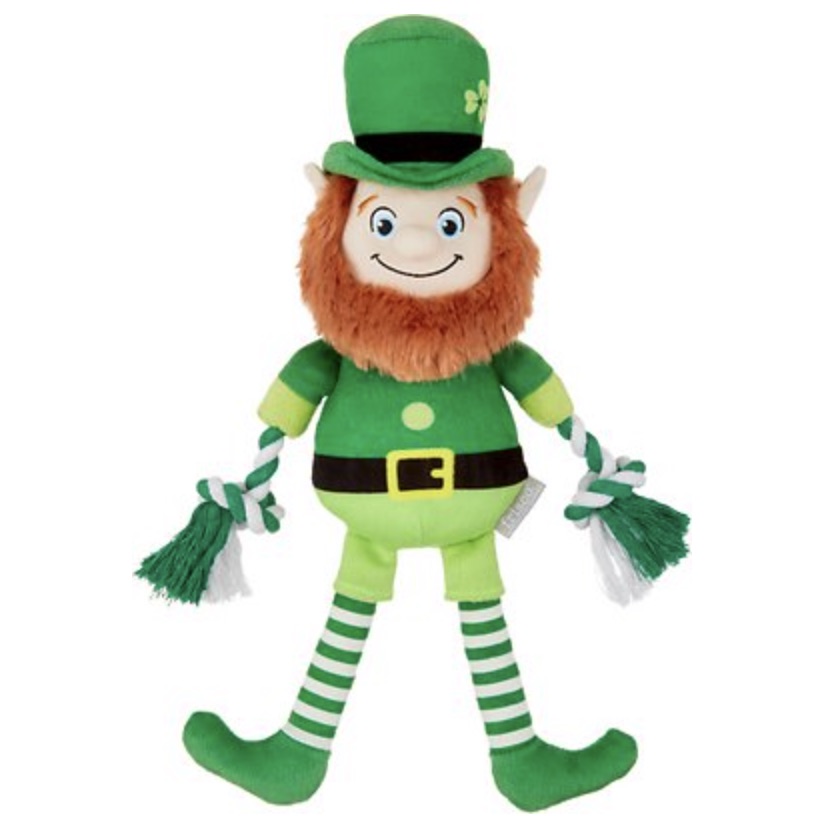 Leprechaun Dog Toy from Chewy - $10.98
Ask any dog, and they'll all agree that leprechauns are notoriously difficult to catch. That's why this leprechaun dog toy is great for medium and large breeds, with its rope arms to help your dog grab hold of it and a built-in squeaker to sound in celebration when he finally catches the sneaky little sprite. Here are two Chewy promo codes to use to save on your order: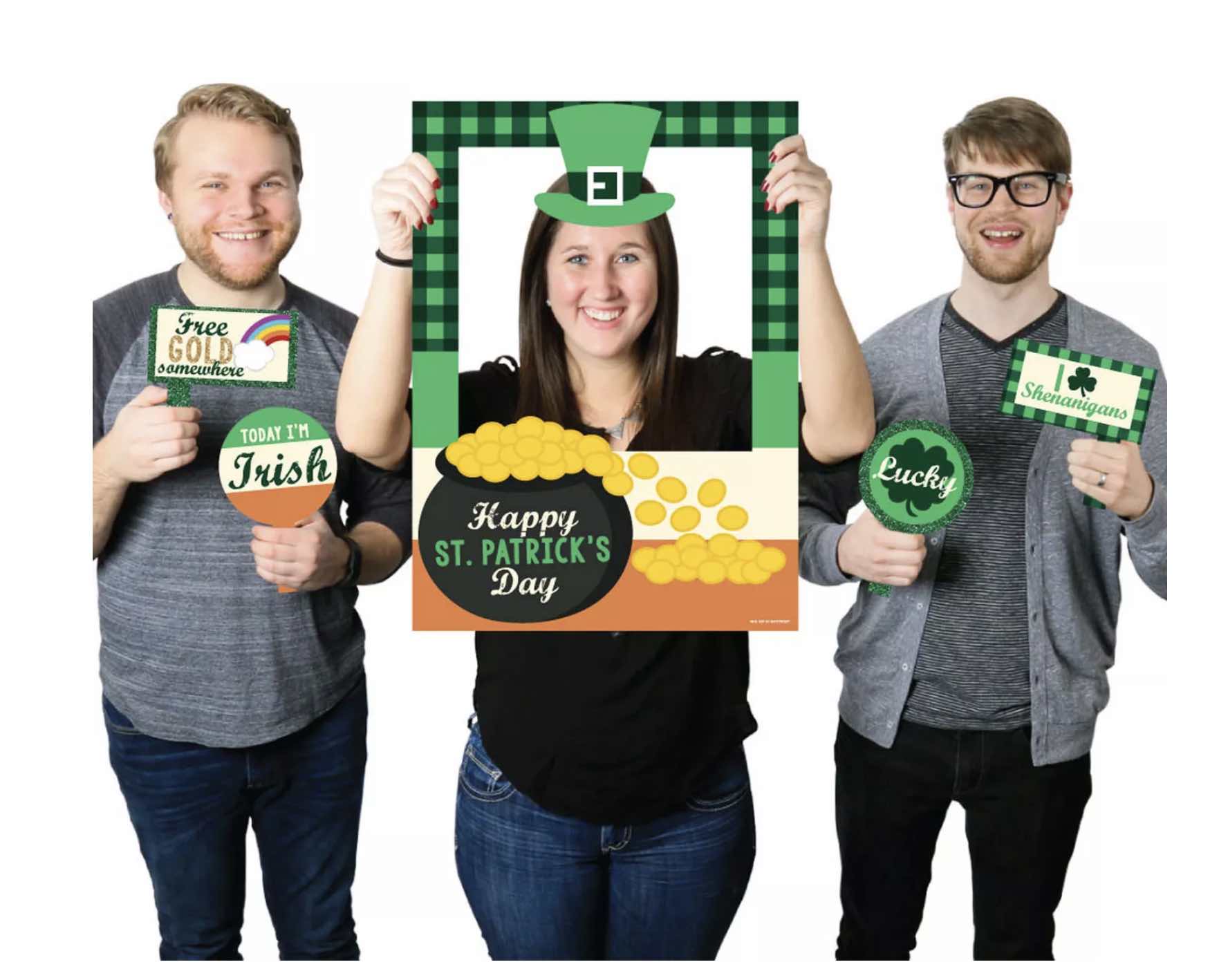 St. Patty's Day Selfie Photo Booth from Target - $29.99
Whether you celebrate in-person or virtually, this selfie photo booth makes it all the more fun. It comes with a big frame and four props to help you get into the spirit of St. Patrick's Day and have some shenanigans. Use these Target coupons to save on your order: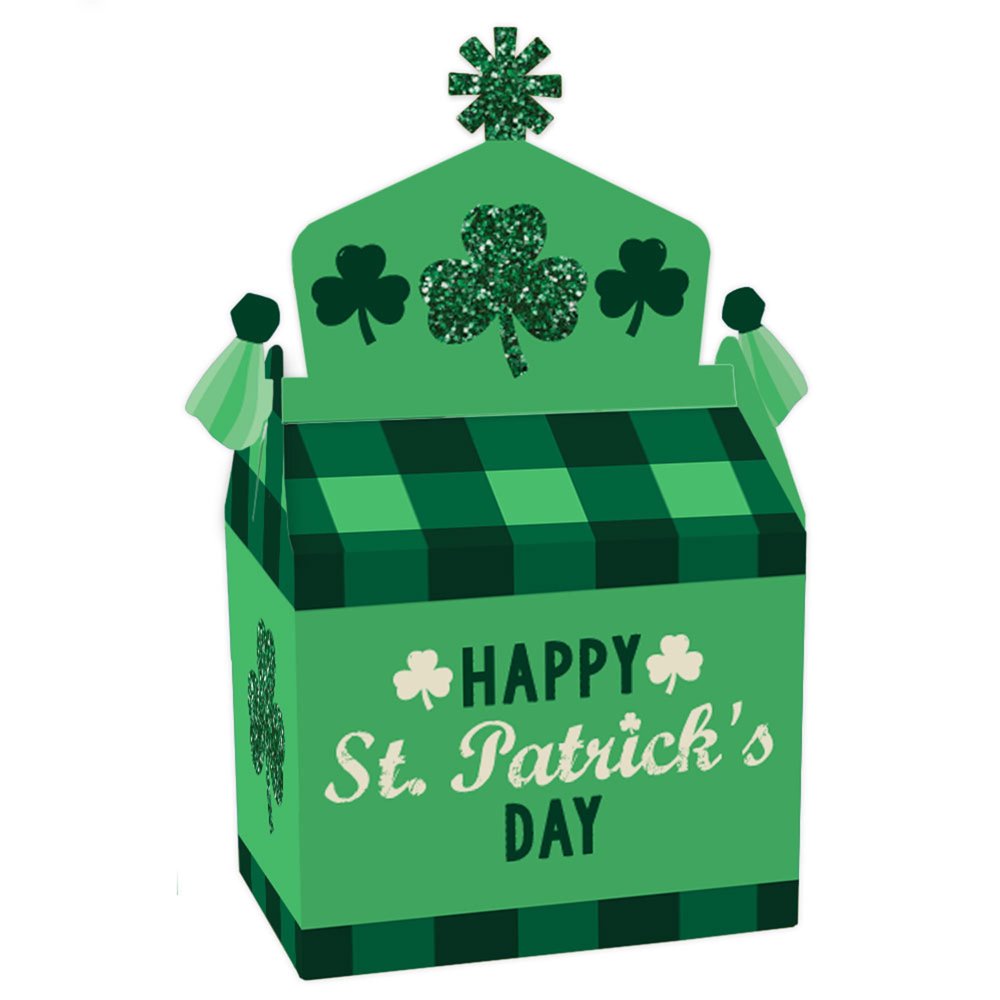 St. Patrick's Day Goodie Gable Boxes from Walmart - $15.99
Whether your kids are giving out treats at school or you just want to surprise your friends and family with some St. Patty's Day treats, these goodie boxes will get the job done. All you have to do is fill it with candy, cookies or anything that will put a smile on their face. They're also great to use as party favors for kids who have birthdays in March. Use one of these Walmart coupon codes when you're ready to purchase: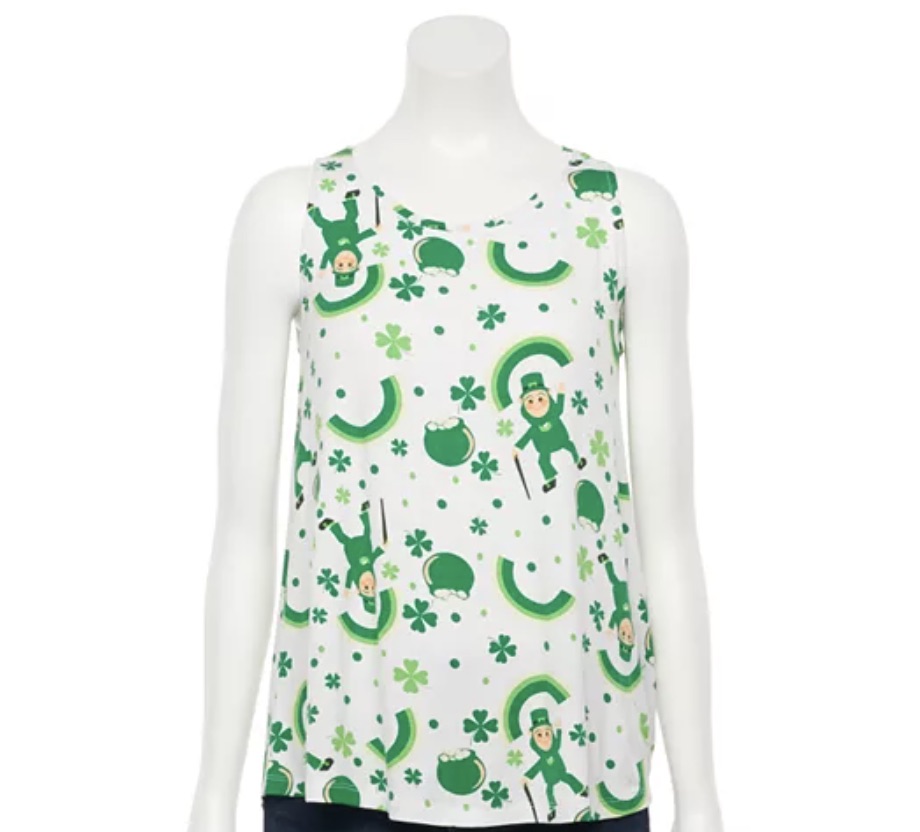 Women's St Patty's Day Graphic Tank Top from Kohl's - $9.59
This super cutetank top for women comes in four different patterns, all with super cute St. Patty's Day designs. Pair it with some jeans and a sweater, or even under a blazer if you want to look festive but professional at work. Try these two Kohl's discount codes when you're ready to save money: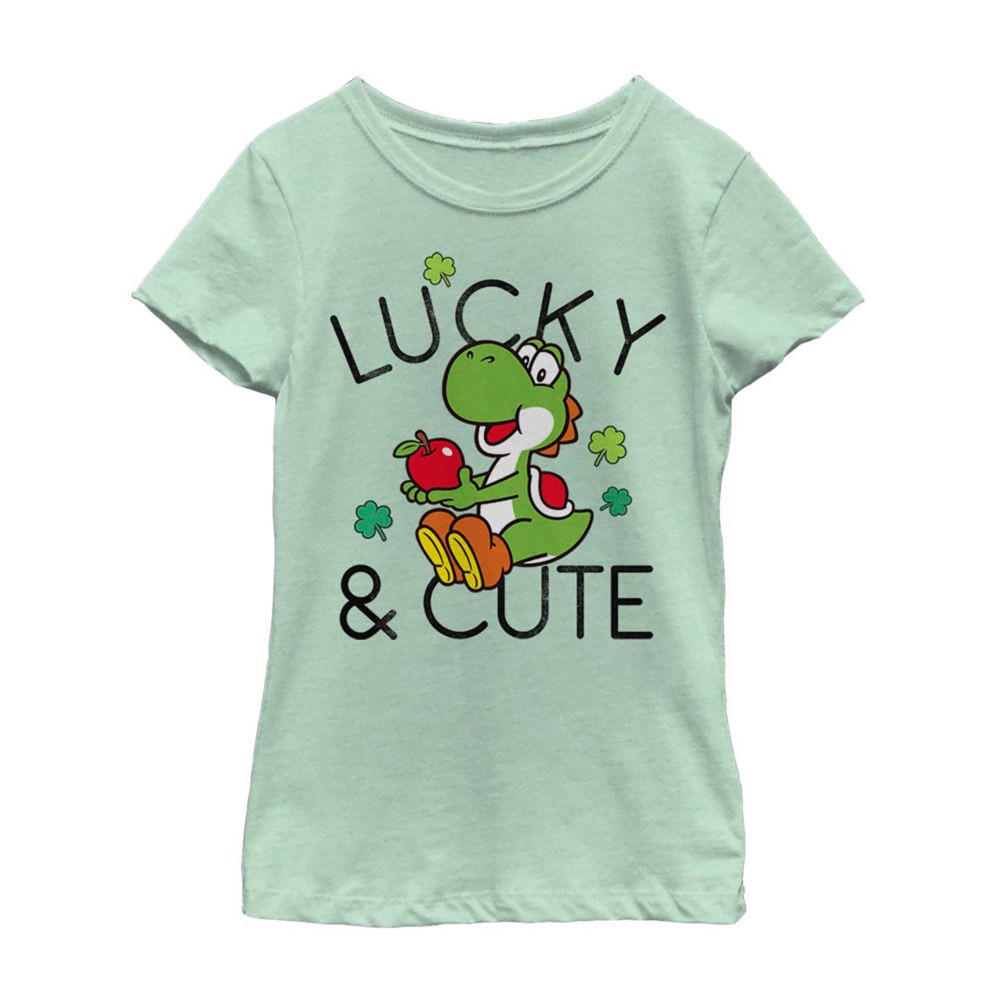 Yoshi St Patty's Day Girls Shirt - $15
The Mario Kart-loving girl in your life will love this cute Yoshi shirt with "Lucky & Cute" printed next to a smiling Yoshi. Try these JCPenney coupons to save money: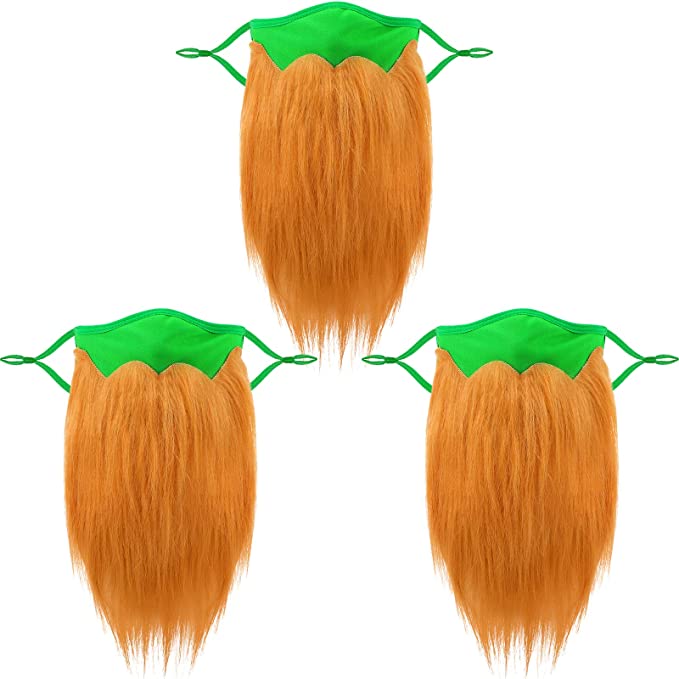 Fake Beards - $14.99
Everyone needs a long orange beard on St. Patrick's Day. And if you're going to wear a fake one, why not kill two birds with one stone and wear one that doubles as a face covering. This beard/mask is great if you're going to be celebrating in public but want to be sure to follow public safety guidelines while you're at it.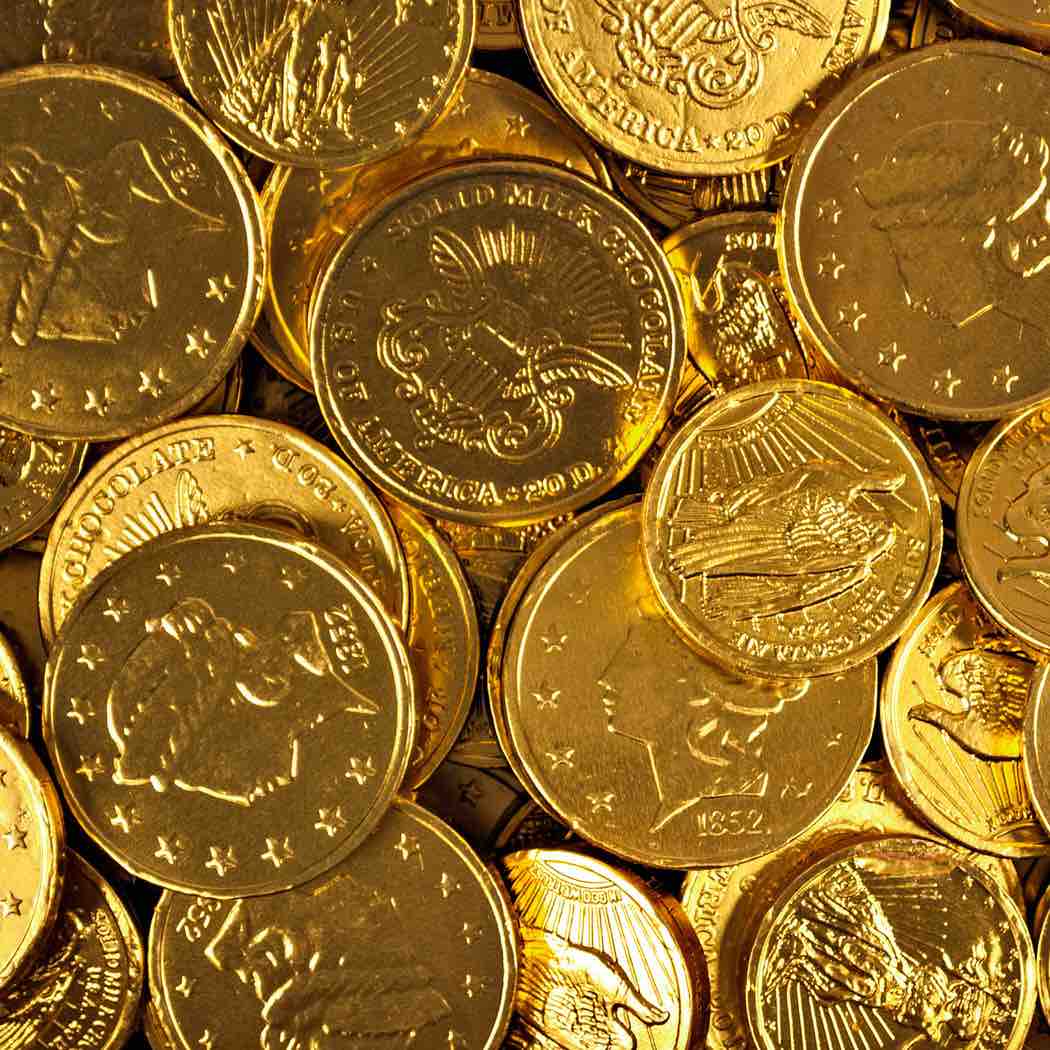 Chocolate Coins - $14/pound
Put a pot of gold at the end of someone's rainbow this St. Patrick's Day with these Madelaine Milk Chocolate Gold Coins — another great filler for those goodie bags. Give these Just Candy coupons a try when you're ready to buy: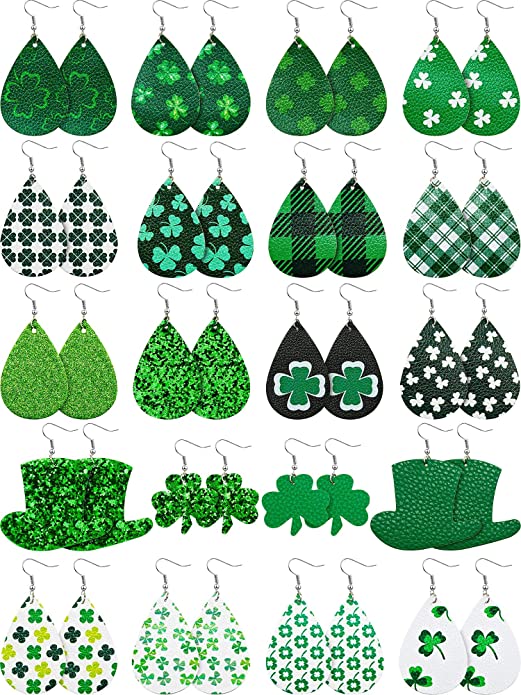 20-Pack of St. Patty's Day Earrings - $16.49
Whether you plan on dressing head-to-toe for St. Patty's Day, or you just want to add a bit of flair to your celebrations, a pair of festive earrings is key. This 20-pack of teardrop earrings with St. Patty's designs provides you with a lot of choices. It's also a great addition to those goodie boxes we mentioned earlier.
---
---