10 Exciting US Events of Summer 2018 Worth Traveling For
May 29, 2018 by Eric White
The air is warming up, the sun is shining and the beaches are crowded with people. Summer is coming into full swing! With the warming days comes a handful of great events from coast to coast worth traveling for.
Here are 10 events we'll be traveling for this summer 2018!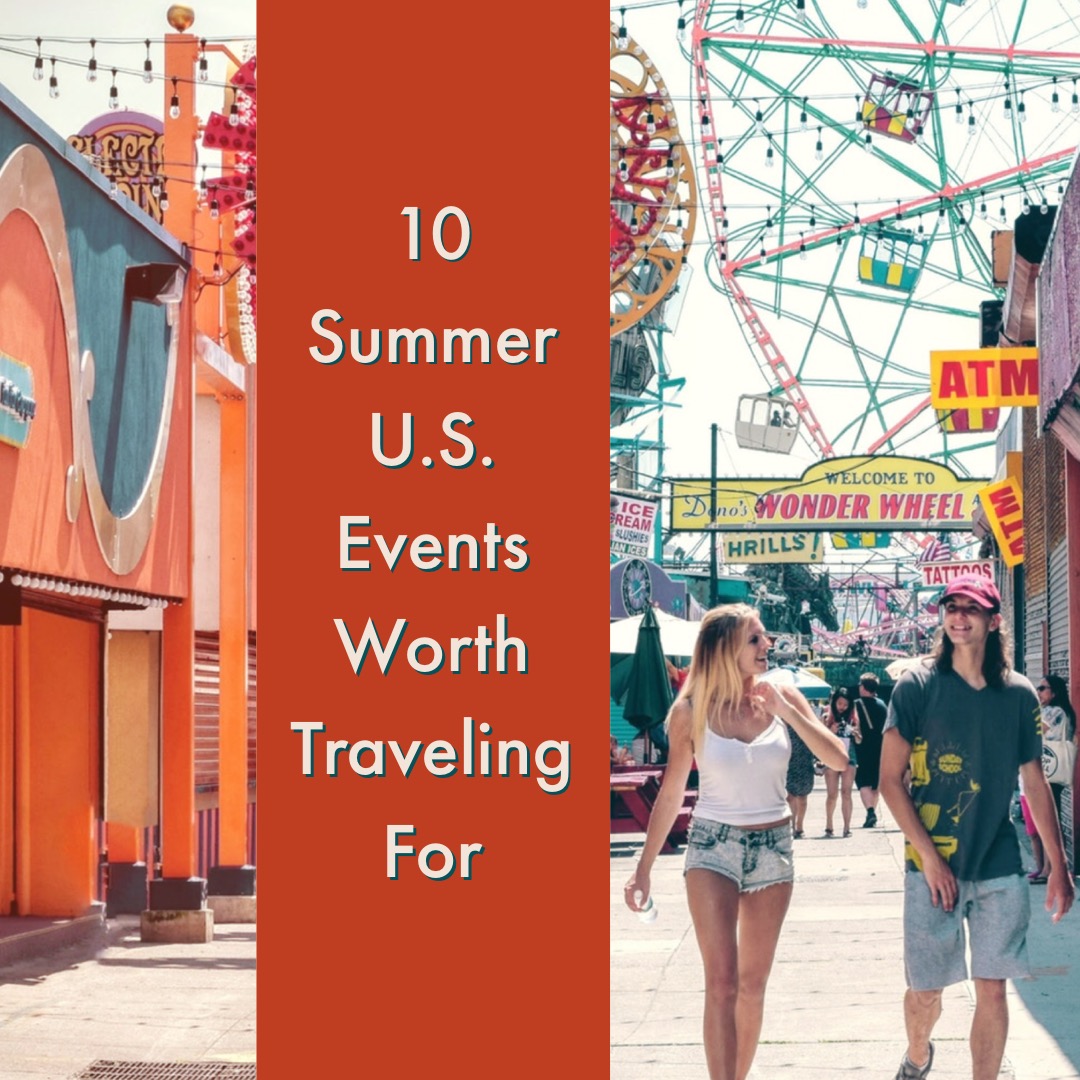 10 United States Events to Travel For
June 7 - June 10 - Bonnaroo Music Festival - Manchester, Tennessee
Green fields and rhythmic dreams. That's what you'll find in Tennessee this June when you travel for Bonnaroo Music Festival. This year, Bonnaroo went all out, with Eminem, Alt-J, Future, Muse, Sheryl Crow and Kaskade all set to perform for the festival. Tennessee is world-renowned for the part the state has played in defining modern music. It only makes sense to travel to a music festival there!
July 15 - July 29 - Fairbanks Summer Arts Festival - Fairbanks, Arkansas
Do you love arts? Stoke your creativity at the Fairbanks Summer Arts Festival in Arkansas with a wide variety of art spanning music, painted and edible arts. And more! The Fairbanks Summer Arts Festival celebrates all things "creation"... and they're eager for you to join.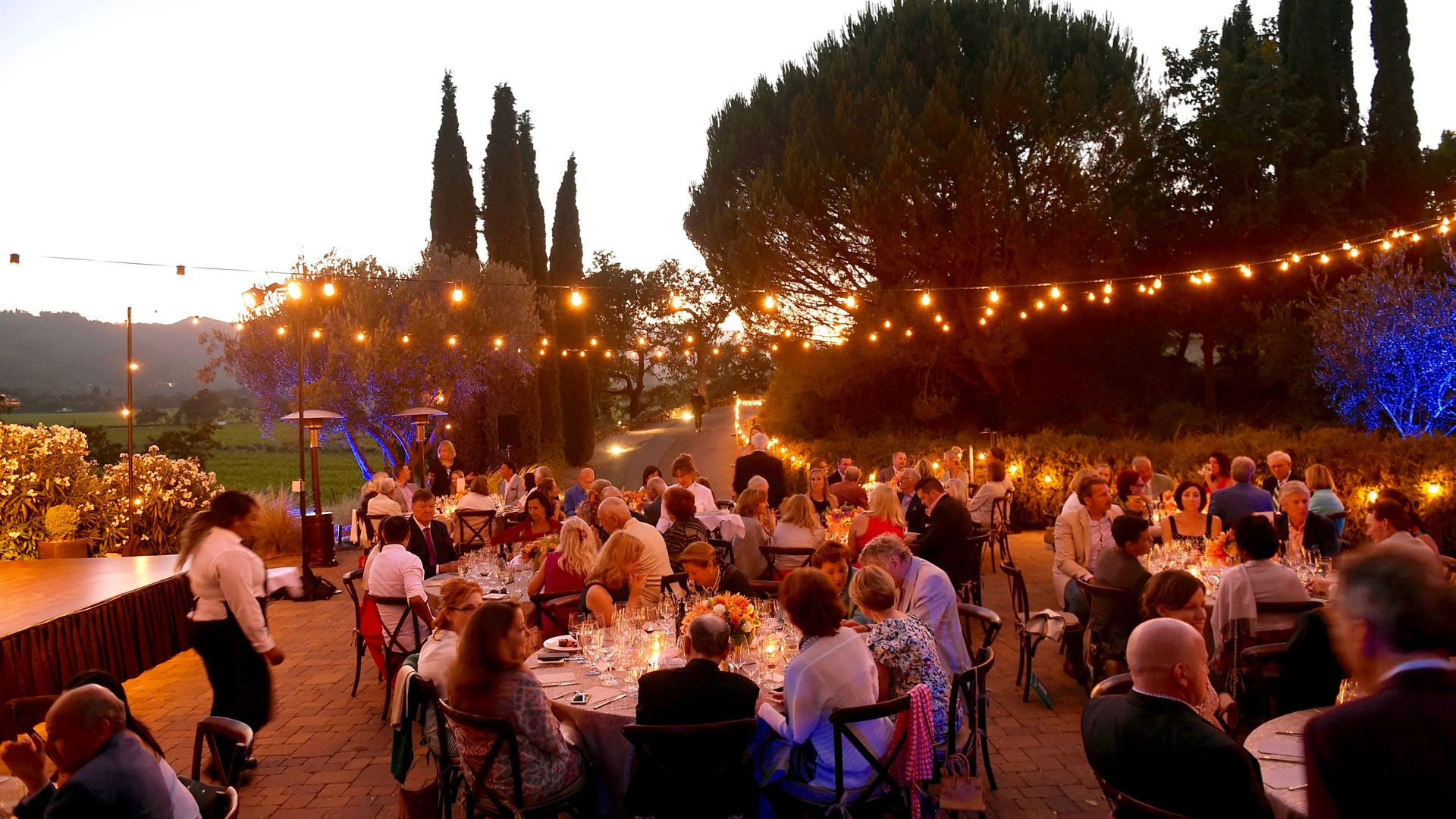 July 18 - July 29 - Festival Napa Valley - Napa Valley, California
Enjoy wine tasting and powerful performances when you purchase a ticket for the summer wine festival, Festival Napa Valley. Featuring dinners, plenty of wine, musical performances, art and more, Festival Napa Valley is a soirée anyone with some class can enjoy!
July 27 - July 29 - Art Aspen - Aspen, Colorado
Colorado makes a great summer travel destination for outdoor activities. Even Aspen, a popular winter ski and snowboard location during the winter, is home to a fun summer art festival called Art Aspen. View meticulously curated art galleries from around 30 artists around the country, spanning the past 6 decades. Art Aspen is held at the Aspen Ice Garden. CheapOAir.com coupons can help you get to Colorado a bit cheaper!
July 28 - Atlanta Ice Cream Festival - Atlanta, Georgia
FYou scream, I scream, we all scream for the Ice Cream Festival in Atlanta, Georgia this year. The 2018 Ice Cream Festival in Atlanta is the best place to try all of the ice cream flavors, from chocolate to vanilla and everything in between. Bring the whole family to this celebration that highlights the sweeter things in life!
August 1 - August 5 - Maine Lobster Festival - Rockland, Maine
We're not 100% sure but we'd be willing to bet that big, juicy lobsters are the biggest export of our northeastern friends in Maine. Head to Maine for this August and enjoy the delicious, buttery tastes of the best lobster you can find anywhere in the country.
August 2 - August 5 - Lollapalooza Music Festival - Chicago, Illinois
Lollapalooza is one of the staple music festivals of the Midwest. This year, Lollapalooza welcomes the likes of major acts like The Weeknd, Bruno Mars, Tycho, Jack White, Arctic Monkeys, Travis Scott, Odesza, Logic and many more. Take in the beautiful sights of the Windy City while jamming to your favorite rappers, bands and DJs. Check out our travel deal section to help make this a reality!
August 3 - August 5 - Three Rivers Regatta - Pittsburgh, Pennsylvania
Head to the scenic city of Pittsburgh, Pennsylvania this August for the annual Three Rivers Regatta. Enjoy live music, delicious Pittsburgh food and of course, the famed power boat races down the beautiful rivers of the city. Find a friend with a boat and enjoy the festivities right from the water!
August 10 - August 12 - Outside Lands - San Francisco, California
Head to San Francisco, California for a summer music festival full of vibes. Sure, this festival takes place during the summer but you'll still want to pack warmly as San Francisco can tend to get cool. Get ready for some epic tunes this year as Outside Lands 2018 includes huge names like Janet Jackson, Florence and the Machine, The Weeknd, N.E.R.D., Portugal, The Man and many, many more. This is not to be missed!
August 10 - August - 12 - Chicago Hot Dog Fest - Chicago, Illinois
Chicago is home to another one of our top 10 events for summer 2018: Chicago Hot Dog Fest. Red hot Chicago-style hot dogs have been a staple since the the 1890s and the Chicago Hot Dog Fest is 100% dedicated to the delicious food. The fest will be celebrating its 6th year in 2018. Be one of the smart ones to check this festival out and try out the many different takes on Chicago hot dogs. Book with an Expedia coupon to help save on your travel needs.
---